45 Frugal Hacks That Saves Our Extra Pocket Change
By Navkiran K April 4, 2023
---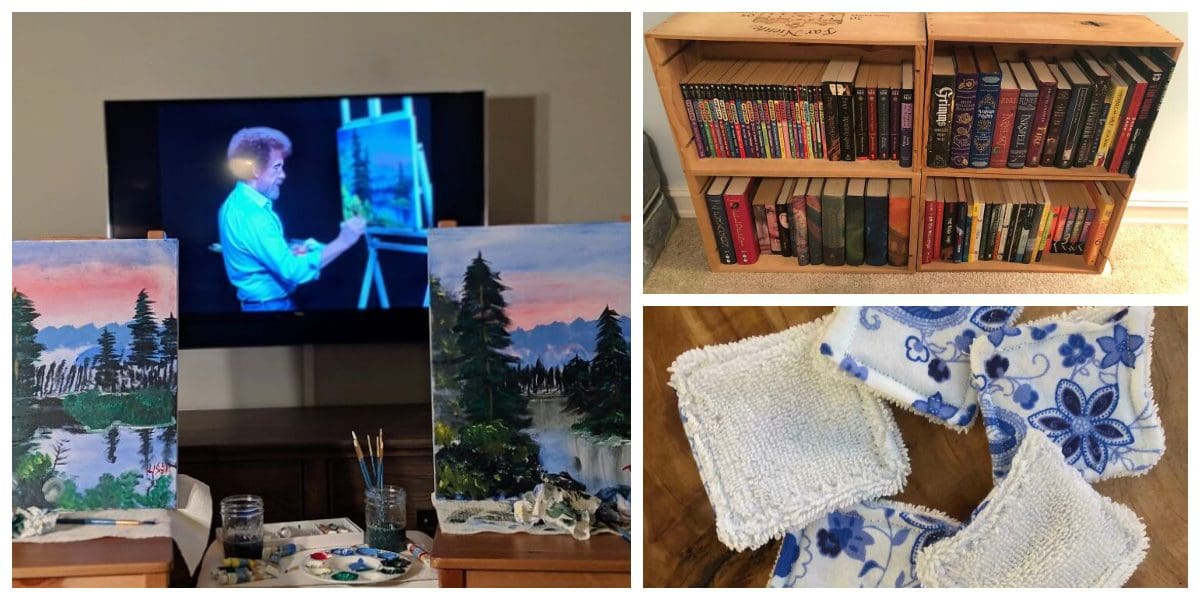 This article was originally published on
morehackz
Every day, people spend money on things that they don't need. However, frugal people are often considered to be penny-pinchers, but it's not always the case. They're also experts in life hacks and have a lot of wisdom to share with others. With these 50 frugal People sharing their everyday life advice, you will learn how to save money and live a better life without spending all your hard-earned cash. They are all unique, but they share one commonality: a love of saving money. Whether you're looking to save on your grocery bill, replace expensive household items with DIY projects or find the best deals online, these tips will help you cut costs without compromising the quality of life. It's worth taking the time to learn new skills and change routines in order for you to save money in the future for things that are of more importance.
Use washable towels instead of paper towels
This lady took a plunge and ditched using paper towels for over six years. What she used instead were shop towels. She found an amazing deal: 150 for $30! They're absolutely worth it when you consider how much money she saved.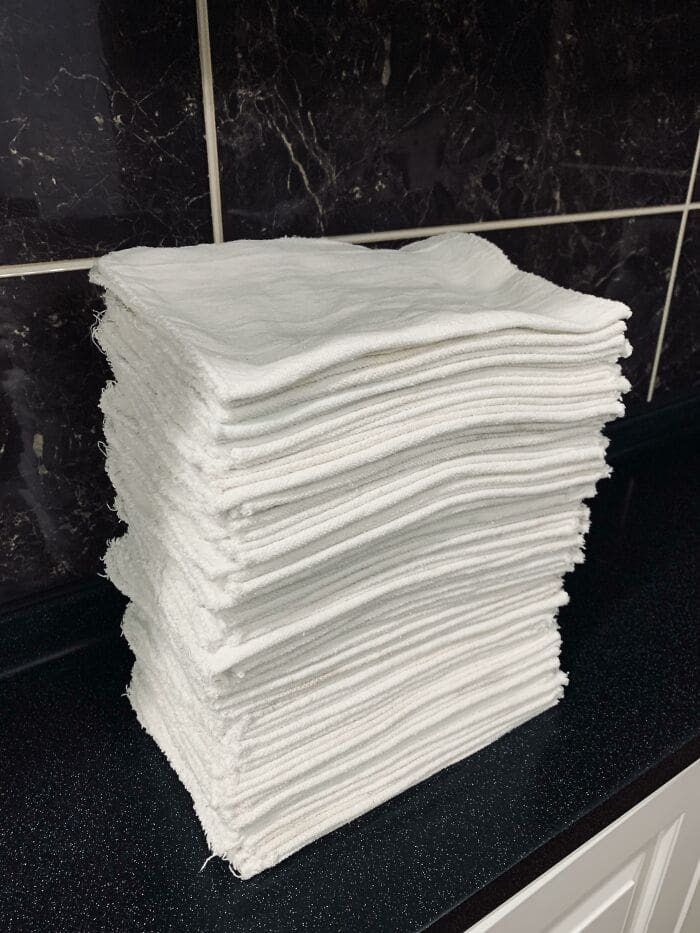 The best part is that you can wash these towels over and over again. One can simply toss them into the washing machine. Besides, if you are an eco-minded penny pincher, this approach will work well for you, especially if you want to reduce your carbon footprint.
Get inexpensive spices from the international aisle
While the international foods section in most local grocery stores has something new every now and then, they are not always as expensive as we think of them. At times, they might even save you money on your grocery expenses.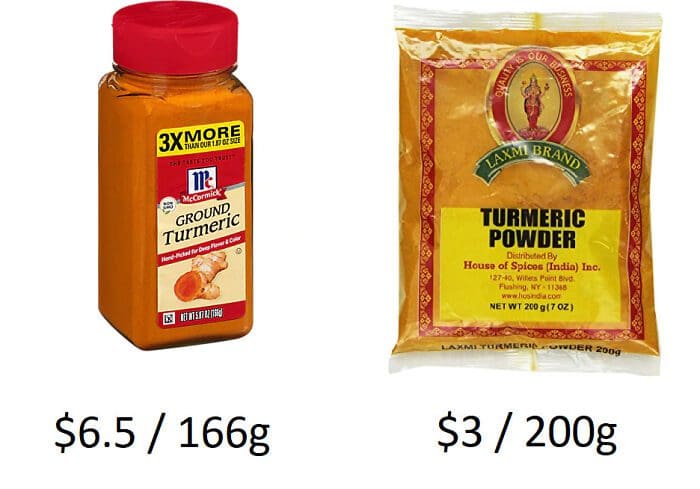 All you have to do is head over to your local grocery store and make sure that you're checking out their international foods aisle for spices. They tend to be pretty cheap, allowing you to buy more of a quantity, as opposed to many local brands.
Repurposing old clothes into a rug
Clothes get old. We gain or lose weight and have to replace our wardrobe. Or sometimes, we just get tired of wearing certain items. But not all of us bear to throw away all our favorite outfits. Instead, we try and find some way to use them again.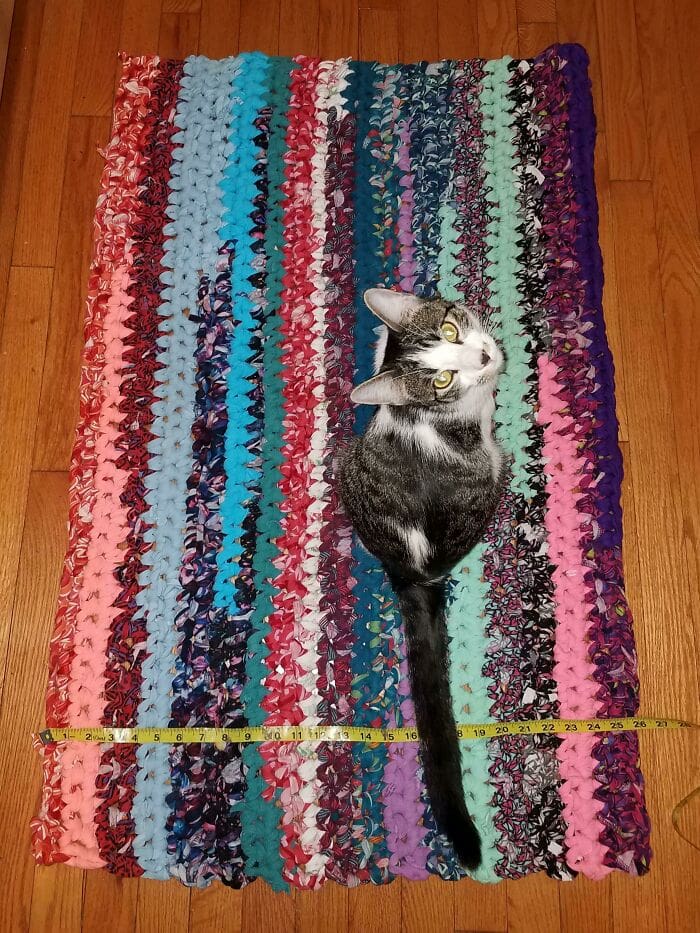 So when faced with this situation, one woman decided to repurpose her old clothes into a rug. For this, she braided 11 leggings, 1 top, nine tank tops, and a skirt into a beautiful rug, which the cat also approved of.
Using discarded maps as wrapping paper
This travel agency employee found an amazing way to reuse the outdated maps that were supposed to be destroyed. She tears up the maps into squares and wraps them around packages as an alternative to wrapping paper. We never thought to do this before!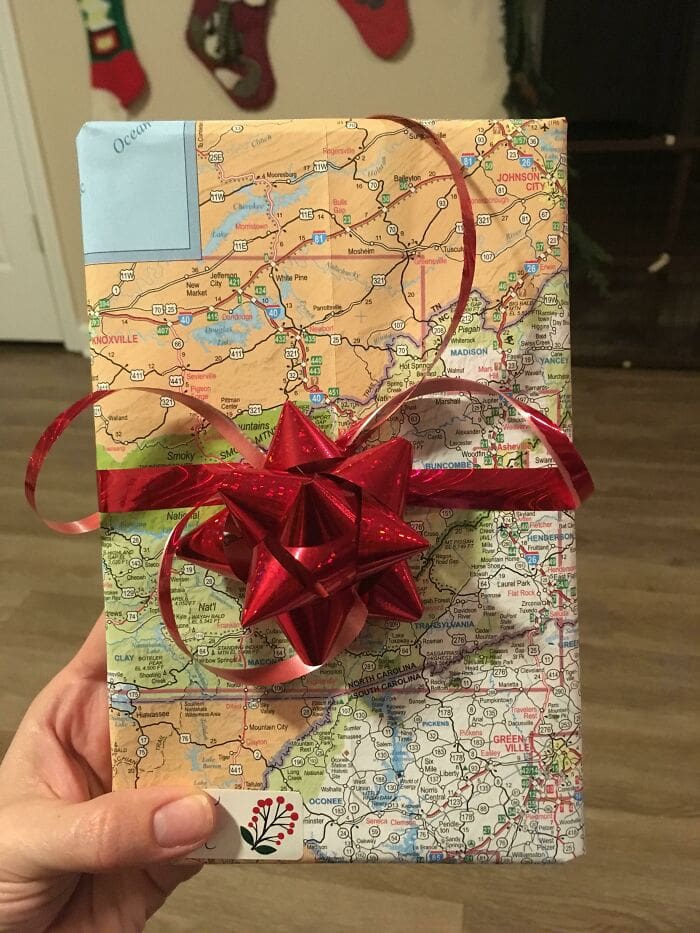 To enhance the look of the packaging, you can also use ribbons or fabrics. They look simply impressive for kids and geography nerds. As much as we love this idea, it works great for other crafts and even scrapbooking as well.
Renew your old backpack with Rit dye
When this DIYer's favorite backpack was starting to look dull and dingy after years of dragging it around – she found a cool way of giving it a new life. With some cheap Rit dye, her beloved bag looked nearly as good as new.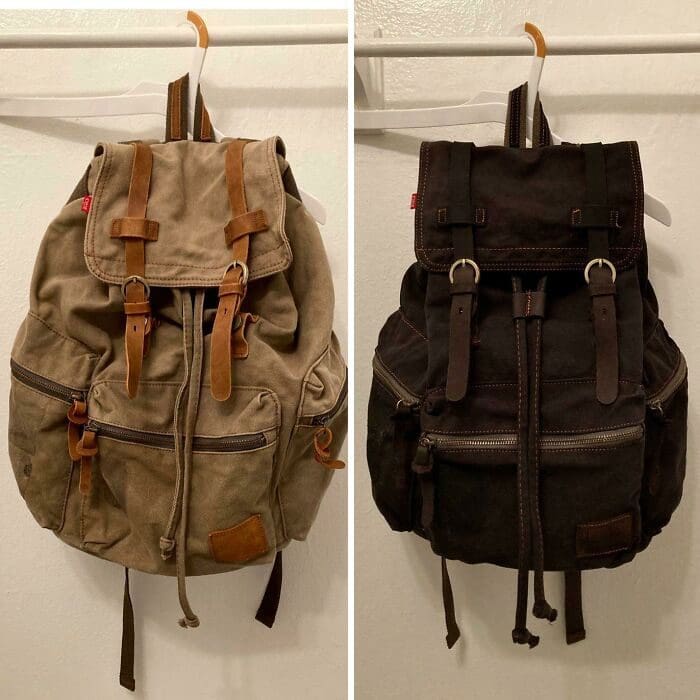 If you also own an old, faded, and worn-out backpack that you just can't get rid of because you have many memories associated with it, try this! Rit dies come in more than 30 colors to choose from, so you'll have plenty of options.
Shelves made with recycled thrift store speakers.
This guy got a good deal on some old speakers at the thrift store and then went on to make them into an awesome shelf! It turned out great and extremely retro-looking. This idea would be perfect for many living rooms.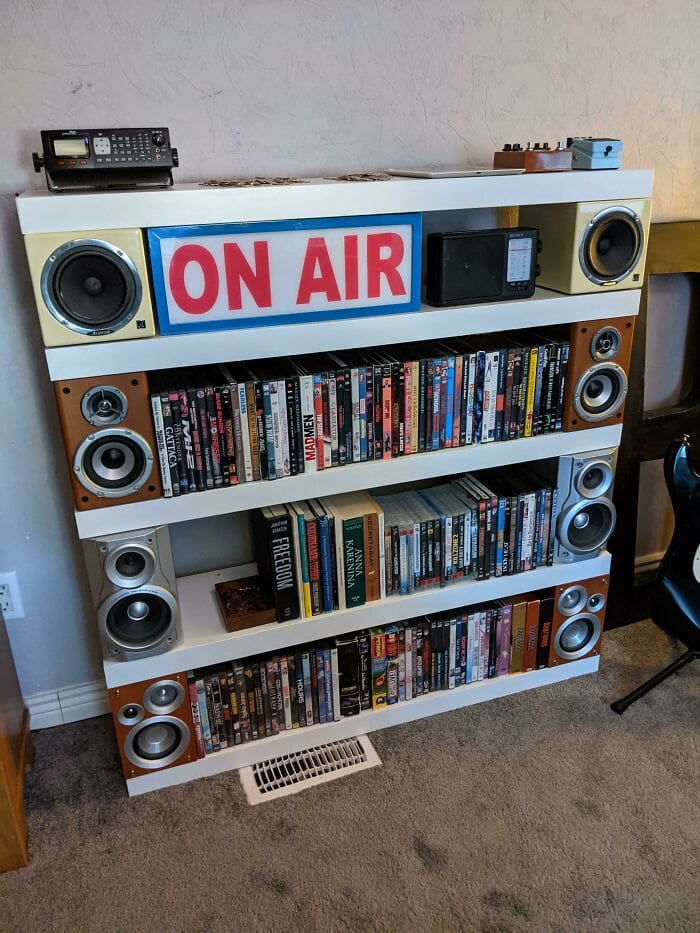 The final result is amazing: there might be many bookshelves all over your home, but this particular arrangement looks unbeatable! We love that this project is environmentally friendly because there's no need for any new materials! What do you think?
Reuse worn-out dish sponges for house cleaning
Whenever there is a dish sponge that is past its prime for washing dishes, it's better to cut it in half and then retire those sponges for household cleaning around the bathroom and other dirty areas. You can sanitize them in baking soda beforehand if you want to clean them up a little bit, too.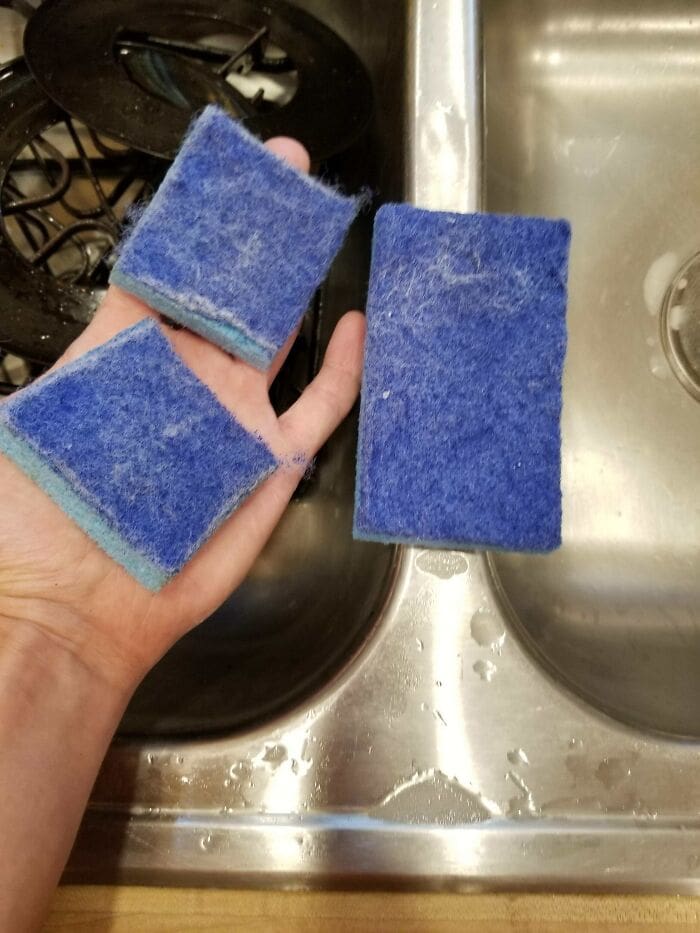 Though cutting them in half is not mandatory, it ensures that they never get used again to clean kitchenware. It's worth the investment, and you'll clear up some clutter on your kitchen countertops and have sufficient supplies to clean with around the house.
Grandpa's old razor is still as good as new.
This frugal man had been using his Grandpa's razor, which was obviously an old-fashioned one. But, it was about time to clean the razor, and once he was done – the razor turned out to be as good as new.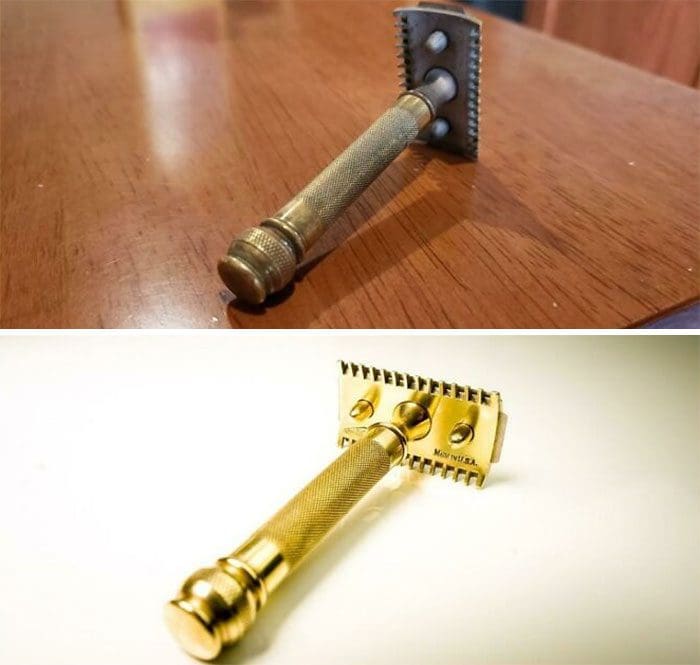 When you hold one of these in your hand, they feel so heavy because the metal is pretty dense stuff and solid too! But when the blades are dirt cheap, it is totally worth it. Old school frugality at its finest!
Getting paid for exercising (by collecting cans)
If you're looking for a way to make money and stay healthy at the same time, joining an outdoor clean-up crew might be just what you need. For one thing, it's good exercise! You'll get your steps in by walking around picking up trash or handing out fliers.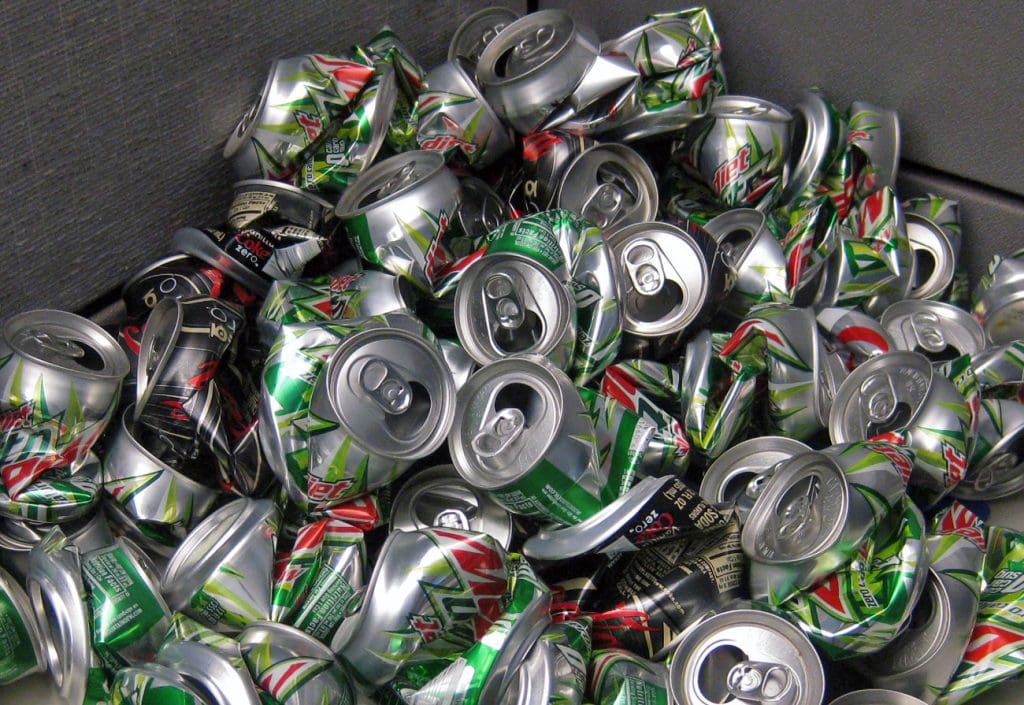 You don't even need any special equipment, and it's a super-frugal way of being active while also helping clean up our community! And while all the cans are recycled, we can all enjoy cleaner streets together because of your efforts!
Use adhesive paper for furniture remodeling.
Out with the old, in with paper! This guy's latest find is this roll of adhesive paper that he used to remodel his bathroom counter. And he made it look like this for only $11.99. Not bad since it looks like a paint job!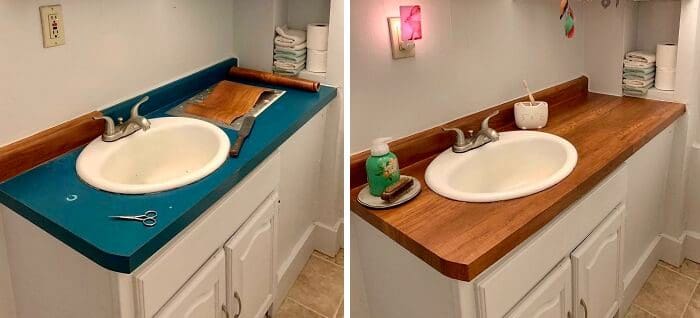 It's an inexpensive way to update any corner of your home. Now, he wants to cover everything else with its durable surface that won't end up showing the wear or tear from daily use like wood will over time – even if you spill something on it.
Six cheap mirrors instead of one large
While this couple was looking for a large mirror to hang on their wall, they realized that they didn't want it to cost an arm and leg. So, while shopping at a hardware store, they found six small closet door mirrors.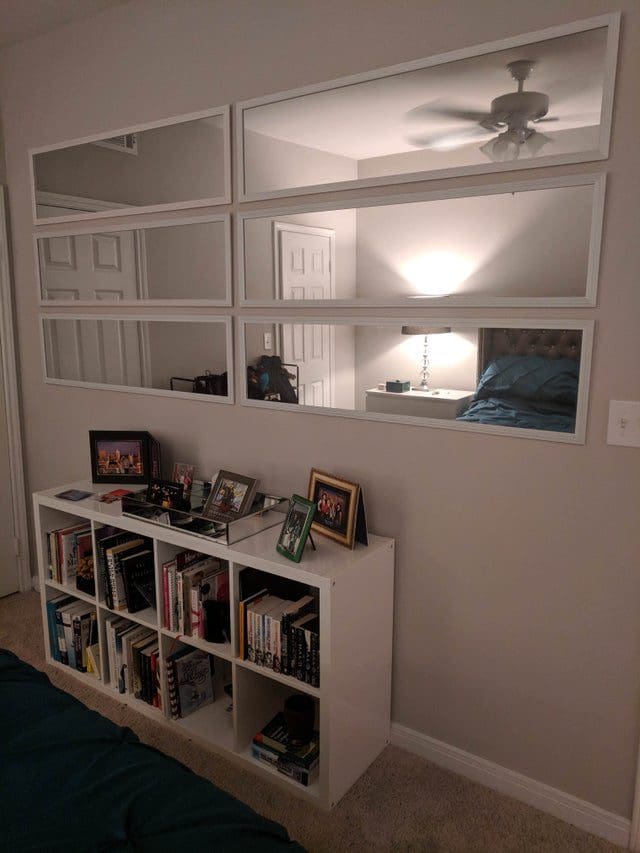 These smaller mirrors looked like they would work, and when they hung them on the wall – they did. They were cheap too! The wall also looks much more aesthetic with this frugal mirror collage. It's definitely more interesting than one big, isn't it?
How to get free produce from the local farm stand
When a lady at her local farmer's market asked if there were any abundant or damaged produce that they couldn't sell, she received all kinds of delicious fruits from their selection free of charge. And certainly, some good laughs, too!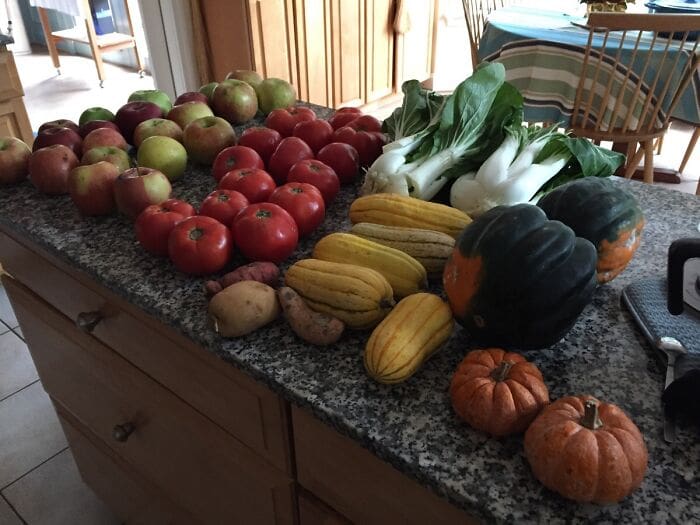 So the next time you are in the market for fresh fruit but don't have a lot of money to spend on it – try this hack. It's always great to support a local business, and it can be helpful to have one in your neighborhood.
Turning failed films into mini paintings
When this guy printed these film photos, it might have been a little disappointing. But instead of tossing them out or putting them in storage somewhere to collect dust and be forgotten about, he turned them into a creative and unique project!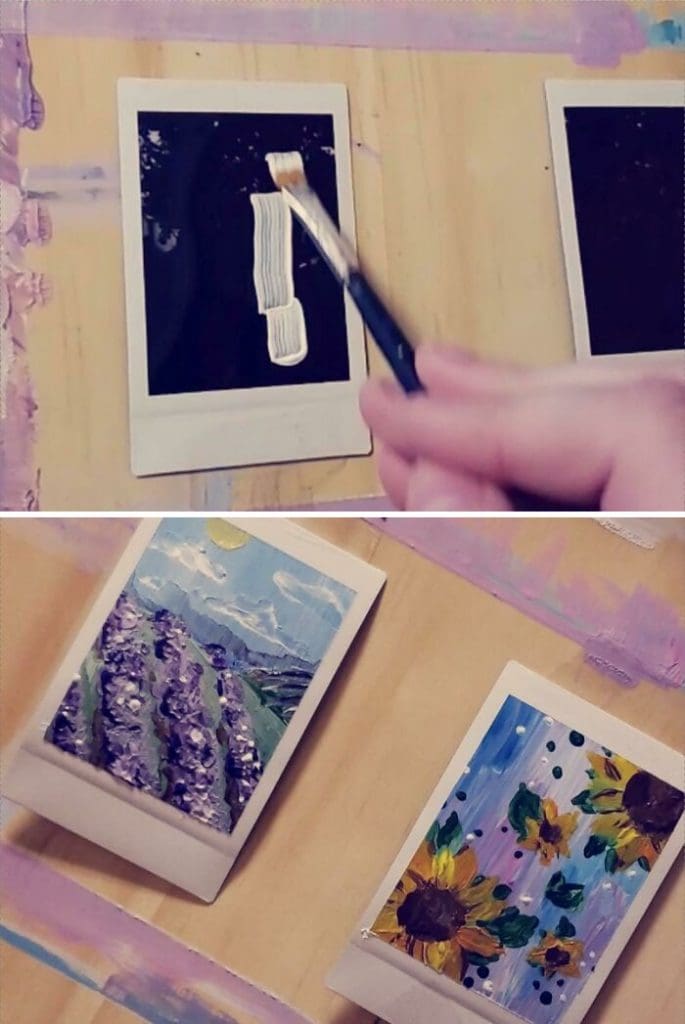 He turned the photos that were ruined by mistakes and out-of-focus shots into little paintings of different landscapes. The process itself may or may not have been pretty simple, but the final paintings look fantastic. This guy is undoubtedly super talented!
Free wine crates for a DIY bookshelf
Instead of purchasing a new bookshelf, this guy simply went down to the liquor store close to his neighborhood and got his hands on some free crates. Then he stacked them on top of another and created a bookshelf with little to no effort.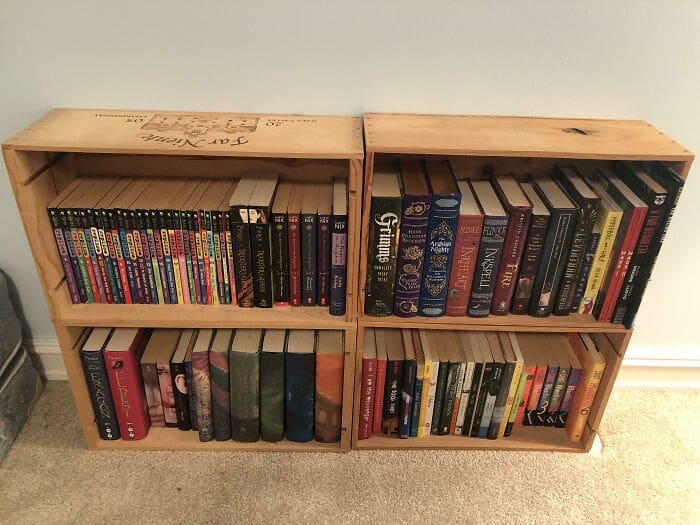 The best part of this solution is it is completely flexible and portable. However, you may choose to nail the cartons together for additional structural support. If you want to save money or need extra storage space, this hack is a must-try!
Canning all the homegrown veggies
Homegrown veggies are the most delicious, but it's hard to eat them before they begin to rot away. So, this family decided to can them all. This pantry is full of fresh, canned fruits and veggies, and there's still room for more!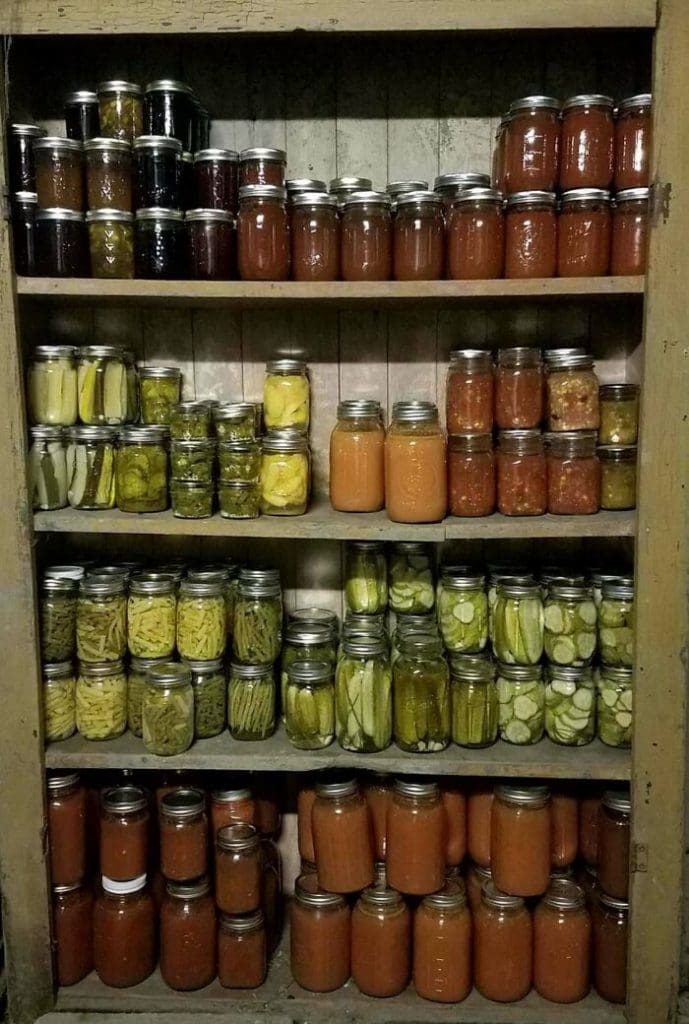 Seems like it has been a productive year for these kitchen owners. With all the homegrown veggies they've canned this season, their shelves are all stocked with some hearty winter food. They still have apples on their list, but we know it won't stop there.
Borrow books from libraries instead of purchasing them
If you love reading books, then you probably ended up spending way too much on them, only to found out that many of them are not even worth reading. It's a vicious cycle of overspending for something you don't need or thought you wanted!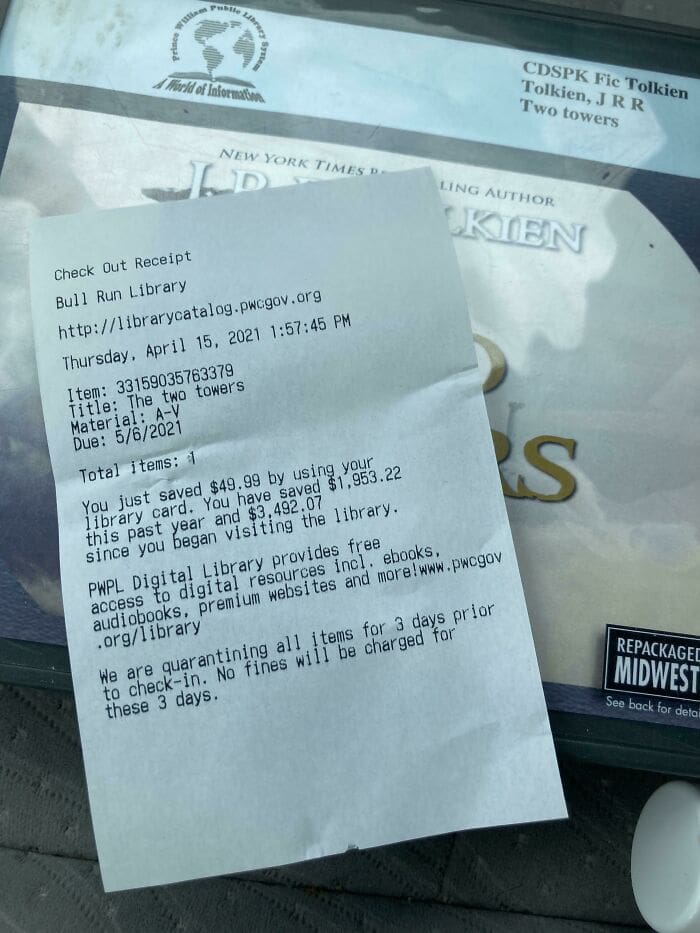 Well, this Reddit user's library made sure to highlight the importance of using library books by stating the amount of money he saved by borrowing instead of buying. Besides, you can borrow anytime, with a one-time monthly or yearly membership fee.
Upcycling men's shirt into a dress
This girl surely knew that she had to make something with her new shirt from the Salvation Army, even if it was just a simple two-piece outfit. The awesome thing about this is that the whole thing cost her less than three bucks!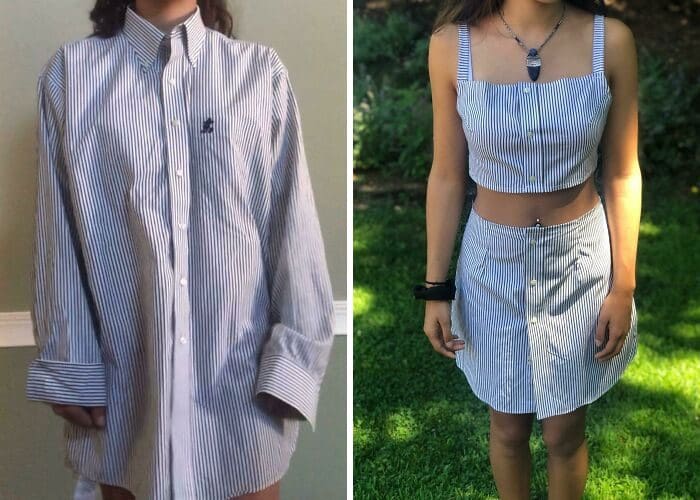 The best part is she can wear these pieces together. Or, she can wear jeans or shorts with the top with tights and boots depending on the season. You will also need some creativity and sewing skills to pull this off.
Living rent-free in exchange for caretaking a wildlife sanctuary
This couple is living their best lives as they are able to live in a beautiful home surrounded by a wildlife sanctuary. It must be refreshing to sit on that porch every morning and evening with the company of lush greenery.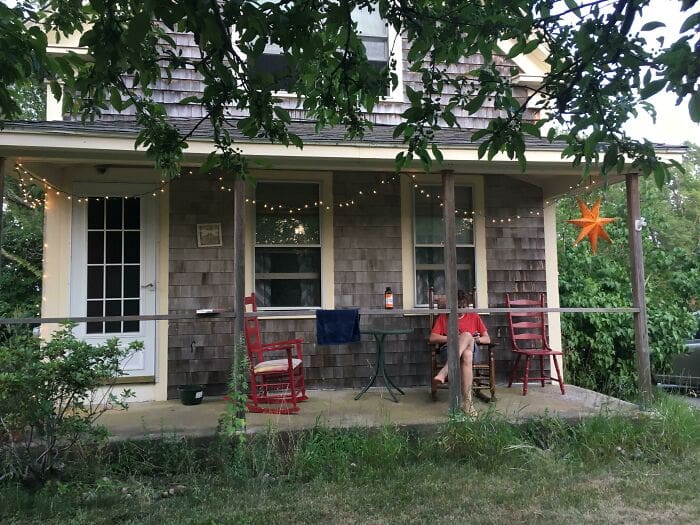 The best part is that it only takes them only 8 hours of labor per week to enjoy this luxury to themselves. Otherwise, the house rent would be around $1300 a month. They are surely grateful to have this opportunity!
Reusing adjusting wires from the face mask
This girl found an innovative way of putting all of her old face masks to some good use. She removed the wire inserted in the top rim of the mask (meant to adjust its shape on the nose) and used it everywhere she could.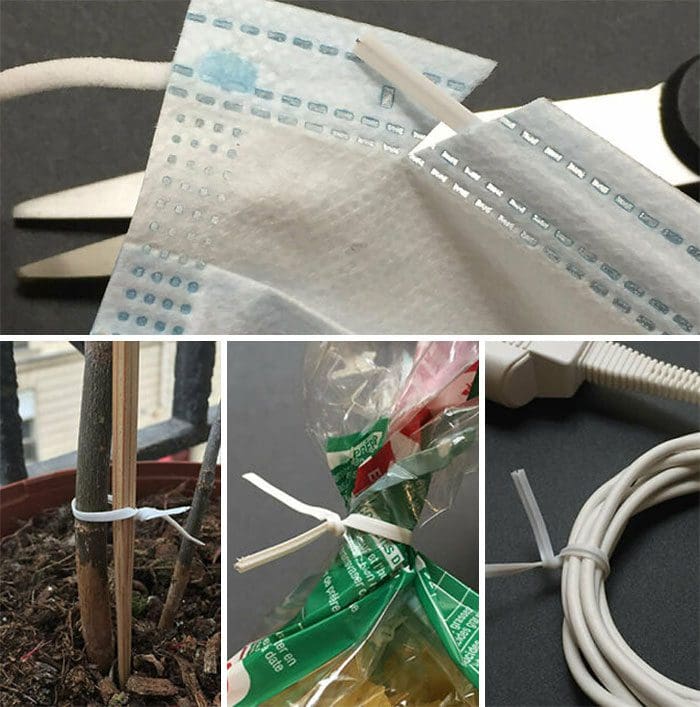 From tying the plant stems in place to closing food packages or keeping wire rolls in place, these wires prove to be sturdy and durable. You may also reuse its elastic by tying the two ends and use it for many things for your convenience.
Cut cartons to discover more drinks in there before disposal.
If you have the habit of buying boxes of wine, you might not be aware of how much wine you have already wasted. And, that's because when you cut it open, there is always a glass or two still in there.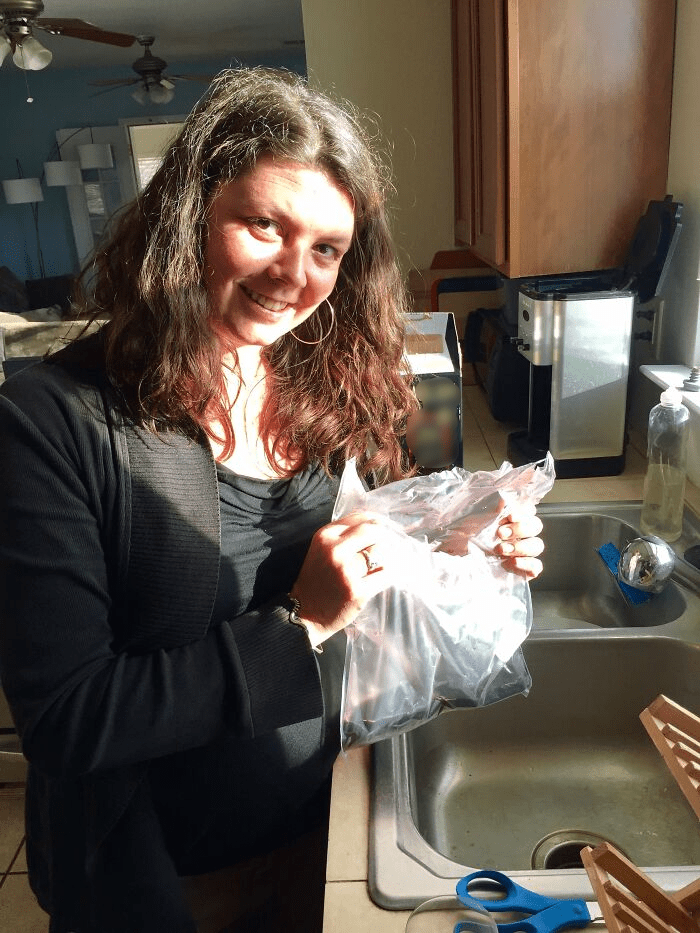 This woman also had no clue about this until she cut all the cartons open one day and felt the regret of not knowing this useful information earlier. This is possibly true for a lot of drinks that come in cartons.
Using pillow and pillowcase for back support on a desk chair
This frugal man just proved that it's not a tough task to transform a crappy desk chair into something more comfortable, allowing you to save money rath than spending on a new luxury chair. All you need are two things – a pillow and a pillowcase.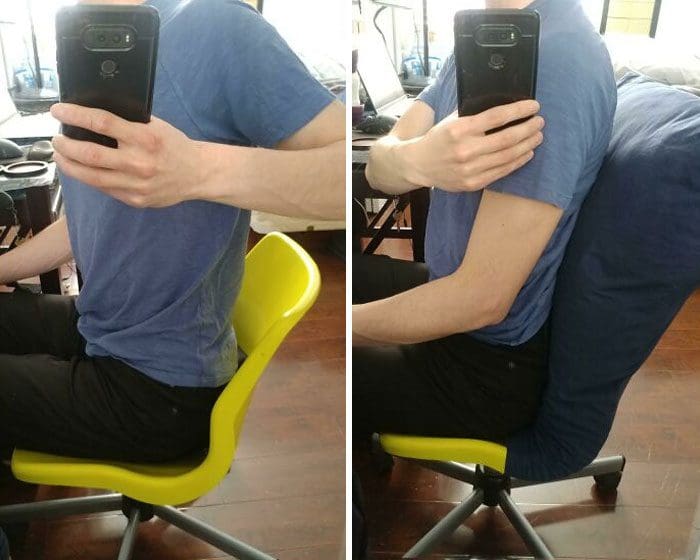 Just slide the pillowcase over the chair's back with one fluffy pillow inside, and your new favorite workstation seat will be 100% more comfortable than before. Then, you can hold the base of the pillow cover together with the help of glue or some thread.
Using fridge door as a whiteboard to keep track of food inside
When this woman began using a dry erase marker on the fridge, it became a game-changer for her. Now she could keep a tab on all the food that was in there and what needs to be consumed earlier before they go stale or rotten.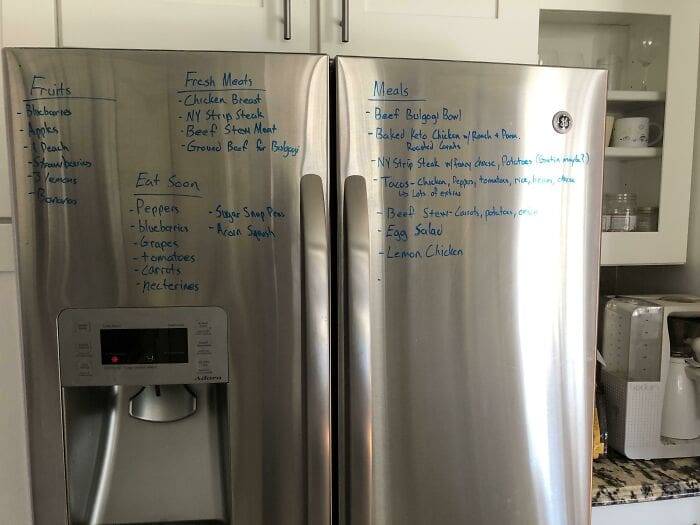 She also saved the extra money she would have spent on a new whiteboard by using the fridge as her canvas. However, this fridge might look like a mess from the outside, with all of the lists. But hey, whatever makes life easier, go for it!
Home-cooked snacks in previous happy meal packaging
This mom was frustrated with spending $15 of her hard-earned money on every trip to purchase Happy Meals for her kids. So one day, she made up the same meal at home and served it to her kids from previously saved packaging.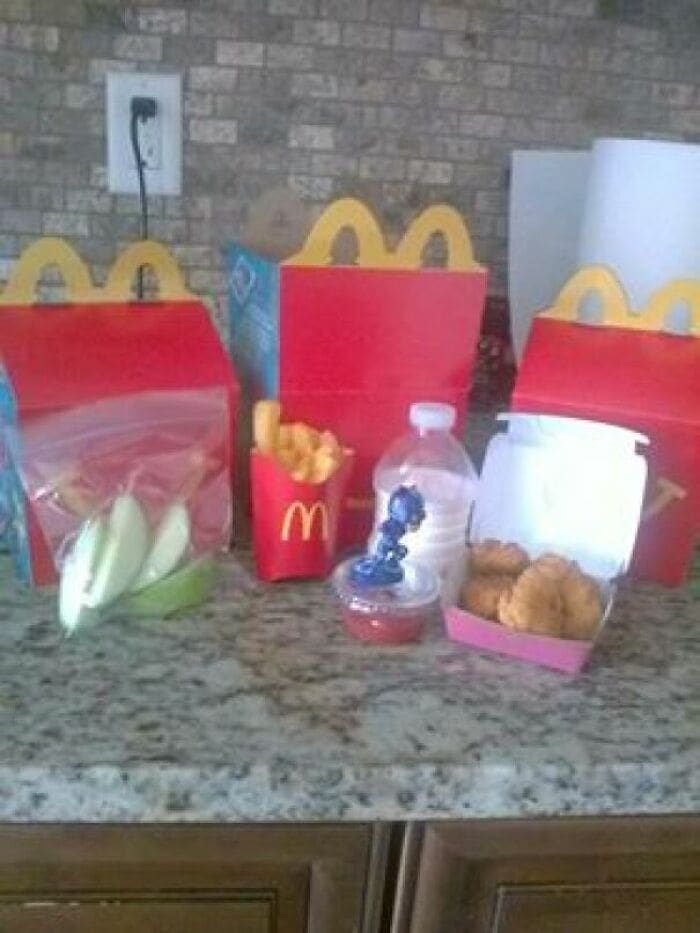 It turned out great – her kids could barely notice the difference and loved it! This is much better than telling the kids that it's too expensive or saying no. It made her feel like such an awesome mom, and she indeed is.
Stripping electric wires for copper
This woman, who has an electrician for a husband, is having fun stripping the coatings off the copper wires. This is something she might not have signed up for when saying yes to his marriage proposal, but it's a great way to earn some extra cash!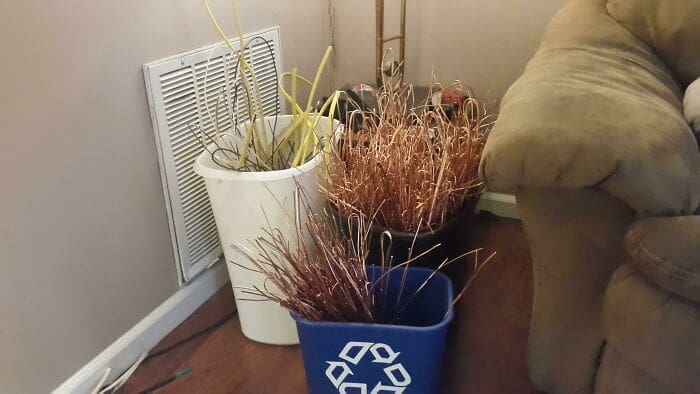 Copper is about $3 a pound. Stripping the coatings from wire scraps may seem like mindless work, but it's also one of those jobs that pay you if you put in your time. It's also not so bad since she can also watch a movie or a show while working on them.
Converting normal vacuum into a backpack vacuum with rope
If you are looking for a backpack vacuum cleaner, but the expensive price stage is what's stopping you from buying it, then perhaps use this simple hack this creative man came up with. He simply used some rope and converted his old vacuum into a backpack vacuum.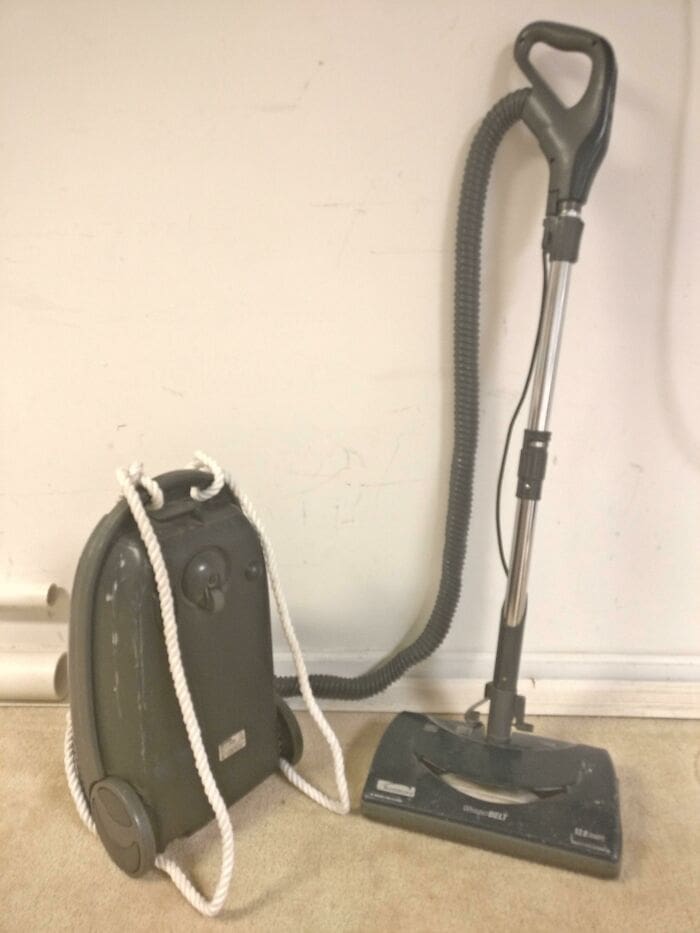 You might also have some old rope lying around the garage, Simply tie the rope at suitable ends of the vacuum, like the picture above, and it will be ready. You will not have to bend down every time or be so careful while kids or elderly folks won't trip over it.
Exchanging the same greeting card for 35 long years!
This man's wife's great aunt and her best friend have been saving their cards for over 35 years by exchanging back-and-forth the same greeting card every year as if it was an annual tradition. And the card reads, 'Frugal!'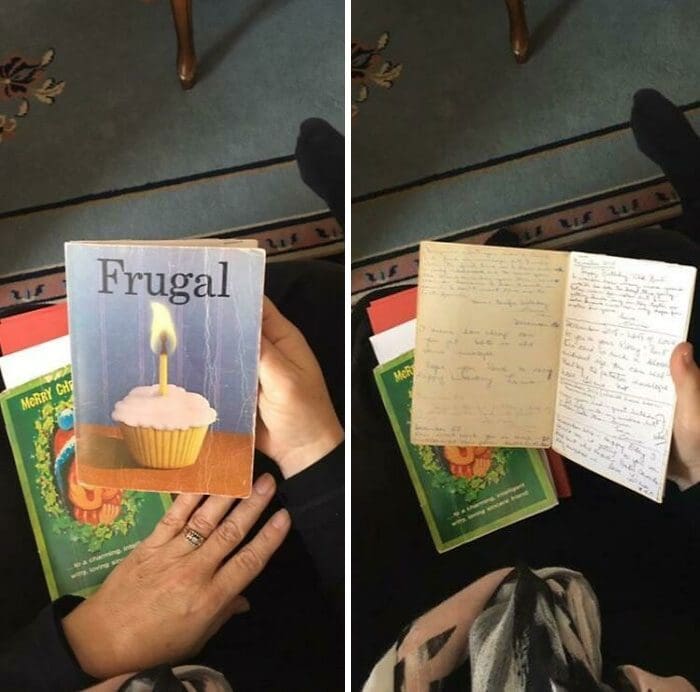 This is so cool because we get an insight into how friendship works and what people will go through just to make sure someone else feels special on their birthday every year. A tradition is much more sentimental than trying something new time and time again.
Turning used cribs into a patio bench
Cribs are a necessity for newborns, but many of us end up making them an heirloom even without planning. Yet, these parents decided to dive into an interesting DIY project, turning their kid's cribs into a patio bench.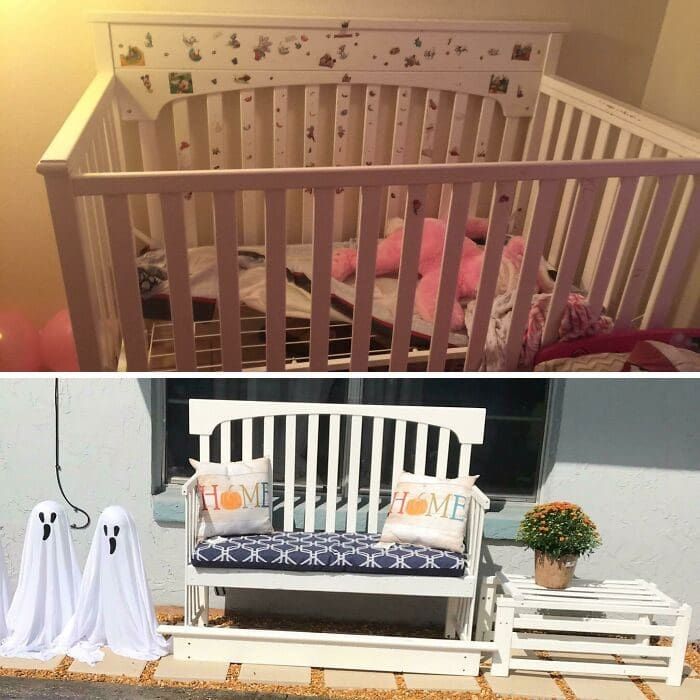 This particular crib had been in use for the first 2.5 years for two kids and had seen better days. However, now that it has a new life as a bench, it might still work well enough to last another five years! Great job!
How to get free food from a gas station
Aging and expired food products are treated like garbage if it's not sold by the time it begins to go stale. However, one person was lucky enough to get his hands on such food for free before the employee tossed all of it in the bins.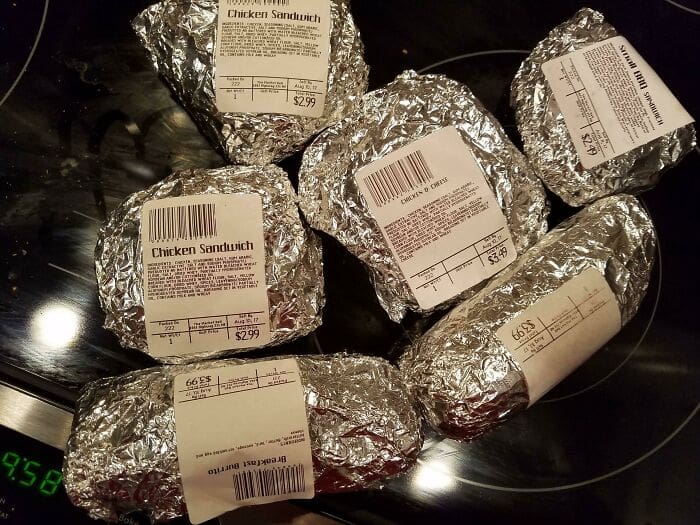 This man's local, rural gas station had been making fresh sandwiches every day. And only 30 minutes before closing and disposing of the unsold food, they gave him plenty of sandwiches, and without charging him a penny. He knew exactly when to stop by that gas station.
Restore old or stained dress with beads
There are people who don't think it's appropriate to wear a stained dress to such an important occasion such as a wedding. But, if you want something unique and different from the same old thing, then this frugal hack is for you.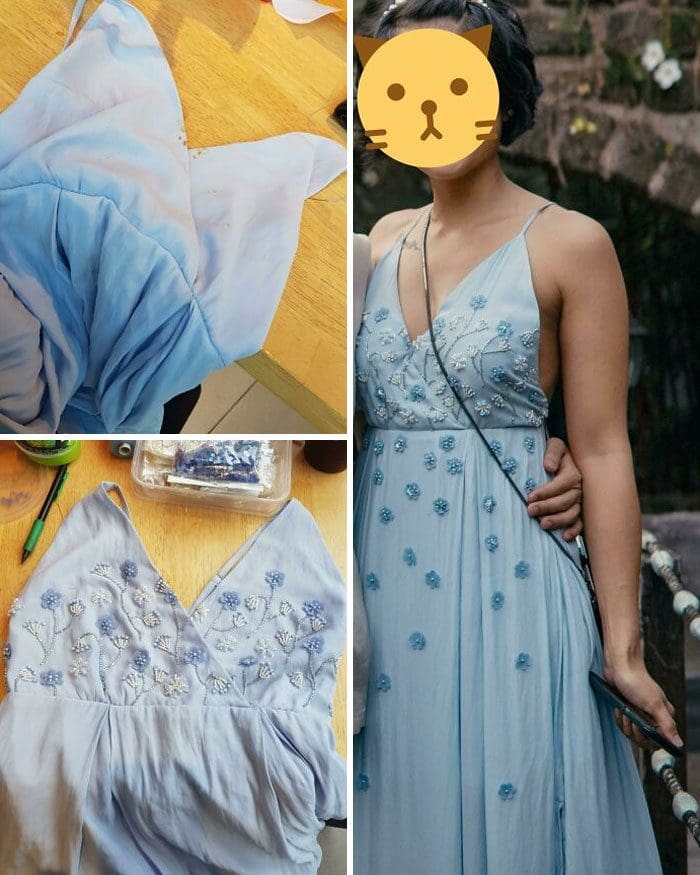 This girl had an innovative idea to cover the stains on her dress by adding some beads here and there. You can apply the same idea to some hand-me-down dresses from your family, which might be looking too old to wear anyways.
Under $3000 wedding
Weddings can be costly! But, it is possible to have an affordable, stylish ceremony by spending less, and this couple clearly aced it. They renewed their vows with a ceremony that cost them less than $3000, with all costs included.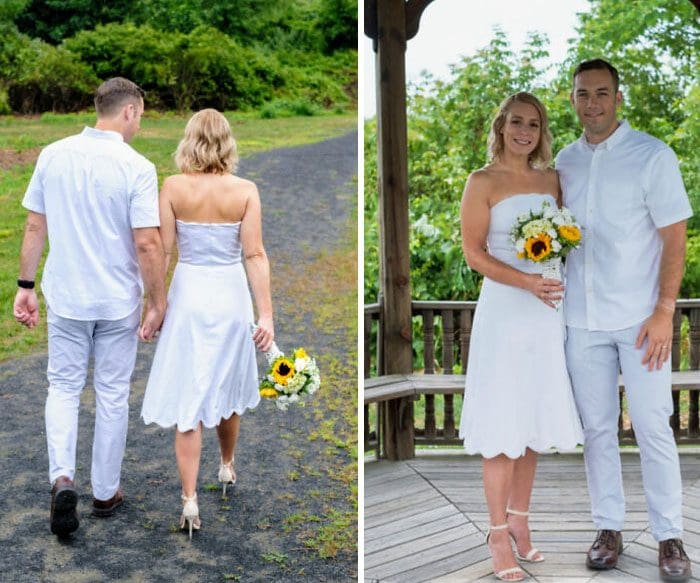 They did have a destination wedding and spent their money only on the bare essentials, but along with paying for the accommodations of 25 guests, the bride did her own makeup and wore a $15 dress. This is the way to go!
A cheap makeover of a free stool
When this guy got a stool for free, he applied his creativity and made a completely new one out of it, and with just a few supplies – a little bit of spray paint, a piece of fabric, and new rubber feet.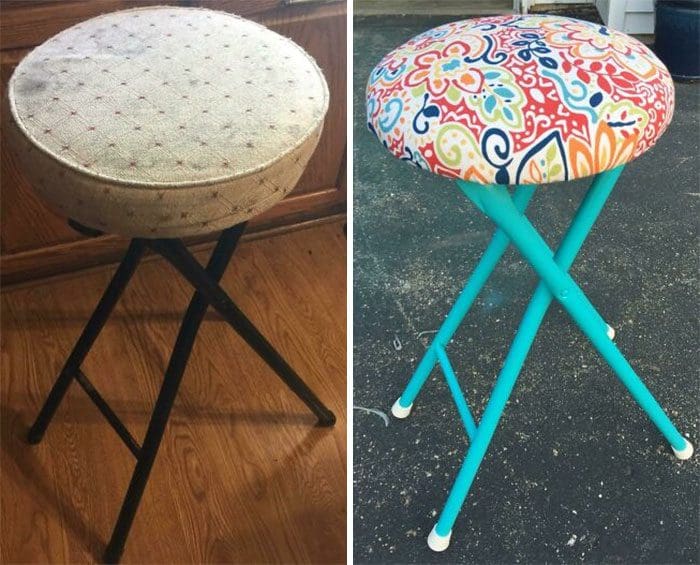 The fabric is from an end-of-the-roll remnant sale, which made the stool look even more colorful. And the new rubber feet were cheap! So, if you have struggled with finding that perfect stool for your decor needs, try this DIY.
An inexpensive wine and painting date night idea
We all know that dates can be really expensive, but this couple was thankful for this frugal date night idea. They seem so grateful for the opportunity to spend a wonderful evening with each other while sipping on wine and spilling art on the canvas.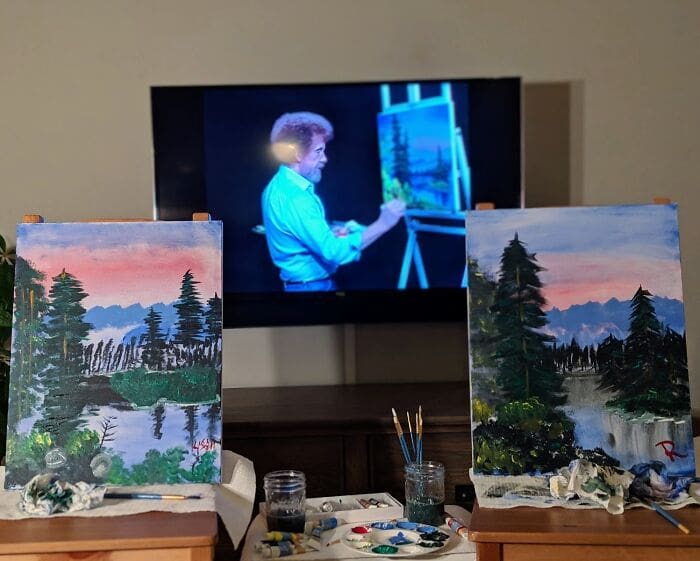 A painting date night is an idea you might not have thought of. After looking through those pictures, it's clear that what you and your partner need right now are some wine and painting adventures together, especially if Bob Ross is guiding you!
DIY spice rack from spare bed slats
It is not surprising that people are more interested in saving money than buying expensive furniture. When tasked with getting a new spice rack, this girl's boyfriend made this DIY rack out of some old bed slates he found around the house!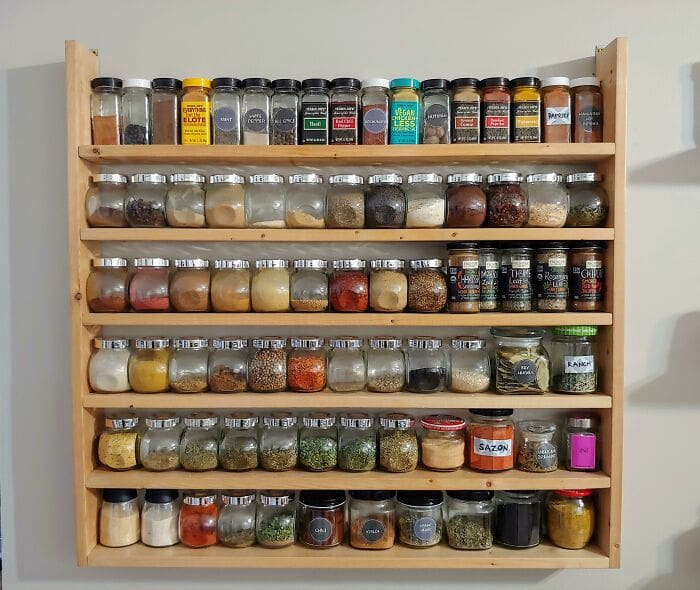 The containers he used for his spice racks came from years of collecting. They just ran out of space to organize them. Besides, all the spices are actually homemade blends. With so many spices on the rack, she must be cooking some great stuff.
Knitted reusable Swiffer pads for pet hair
Just like this young woman, if you too are getting tired of buying dusting pads for your pets' hairs that end up everywhere, just make one yourself. They're great for getting all that dirt off your floor or in between tight spaces and furniture.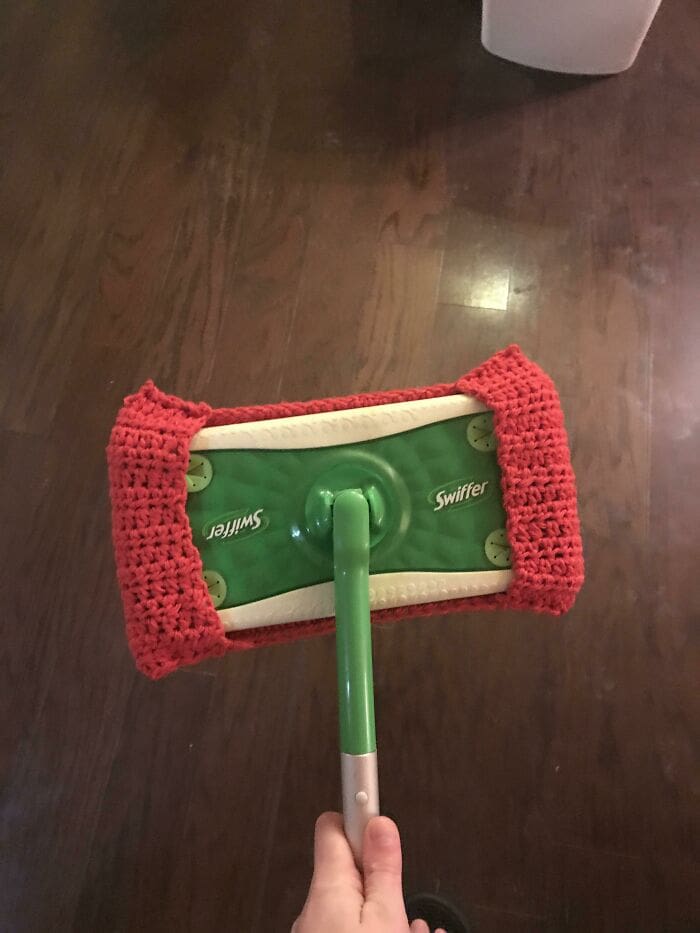 All you need are some old t-shirts that have seen better days, or perhaps knit one out of wool, like the one in the picture. They can be removed, washed, and even function as a makeshift mop when you need it.
Hunt the expensive berries for free
Berries can sometimes be super expensive. But luckily, this woman, whose husband loves berries, found a cool alternative instead of buying them from a chain grocery store where she would have had to pay an arm-and-a-leg for a huge box.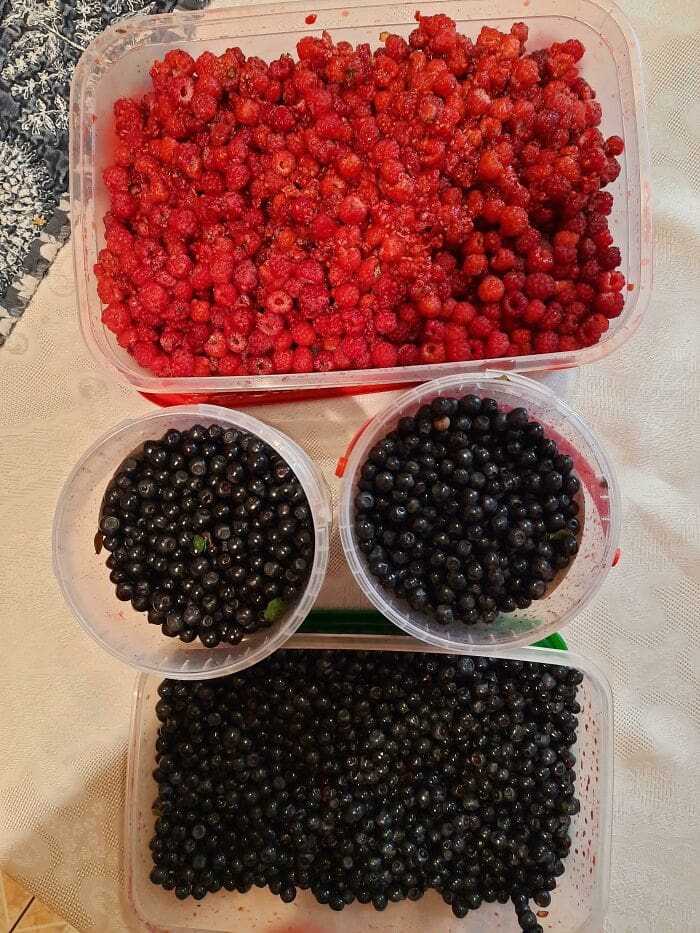 She decided to go on her own little adventure by looking for some berry bushes in the neighborhood and picked over 4kg for free. Next time, you should try going into nature; if you don't find what's needed there, try wandering around your local parks.
Make a new dog toy out of old ones.
This is a lot more fun than simply throwing away an old, 'dead' dog toy! A great way to get your creativity flowing and increase the enjoyment of your pet's playtime with his toys is by making them yourself from the ones he has already destroyed.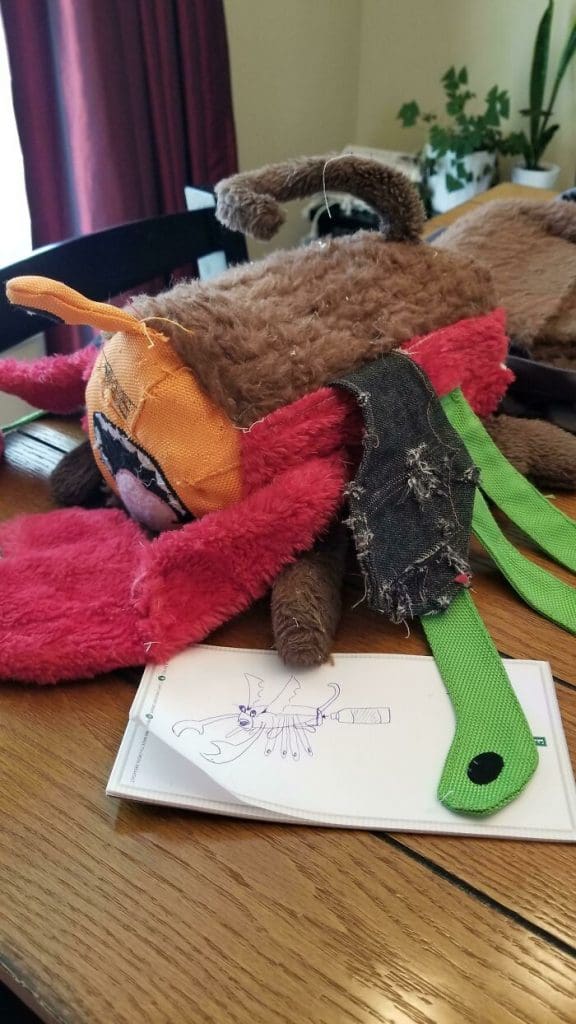 All you need are some replacement squeakers for when one breaks. You'll only end up saving money in the long run because instead of buying brand-new toys every time something goes wrong or gets broken, you'll have a DIY replacement.
DIY makeup removing wipes from old fabrics
When this lady realized that she was purchasing makeup-removing wipes every few weeks, she decided to take things into her own hands to save that extra money. If you are a woman, this is probably important for your average beauty routine!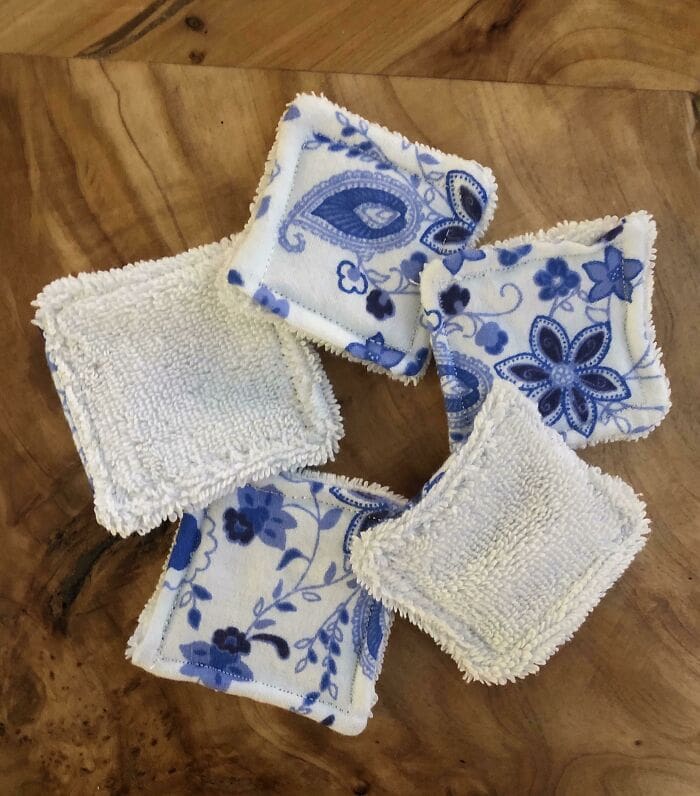 She collected some fabric remnants and old hand towels from her wardrobe and applied some creativity in her free time to create this quick fix for her problem (and save some money!). Also, it's a cool way to save the planet!
Prepackaged food is unnecessarily expensive.
Prepackaged produce can be pricey, considering how convenient these prepackaged boxes might seem, offering no mess! But this guy found a great deal on the perfect watermelon for $2 that would have cost him at least twenty bucks had it been cut in advance!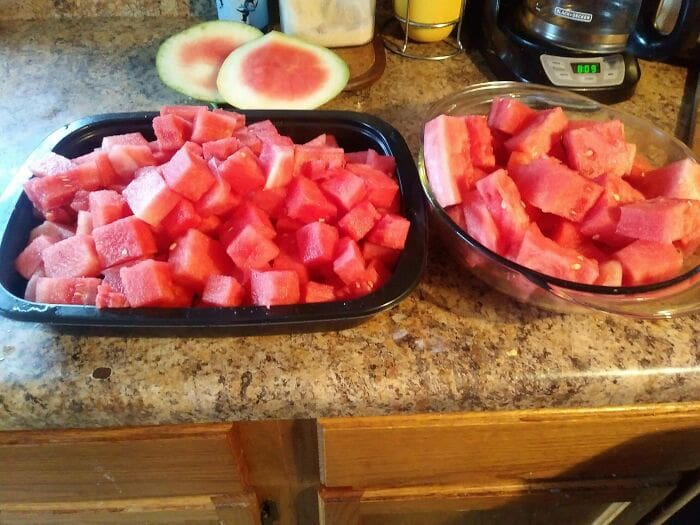 Moreover, it is much more fresh and hygienic to cut such fruits and vegetables at home since all the nutrients are retained inside the fruit. Surely, it saves you a lot of bucks with just a little additional hard work in order to cut them.
Table made out of trashed shipping pallets
Decorating the house with salvaged materials like wooden crates, spare fabric, or similar materials is not something we haven't heard before. But, this guy built a complete table out of shipping pallets that were left out for trash outside a shipping center.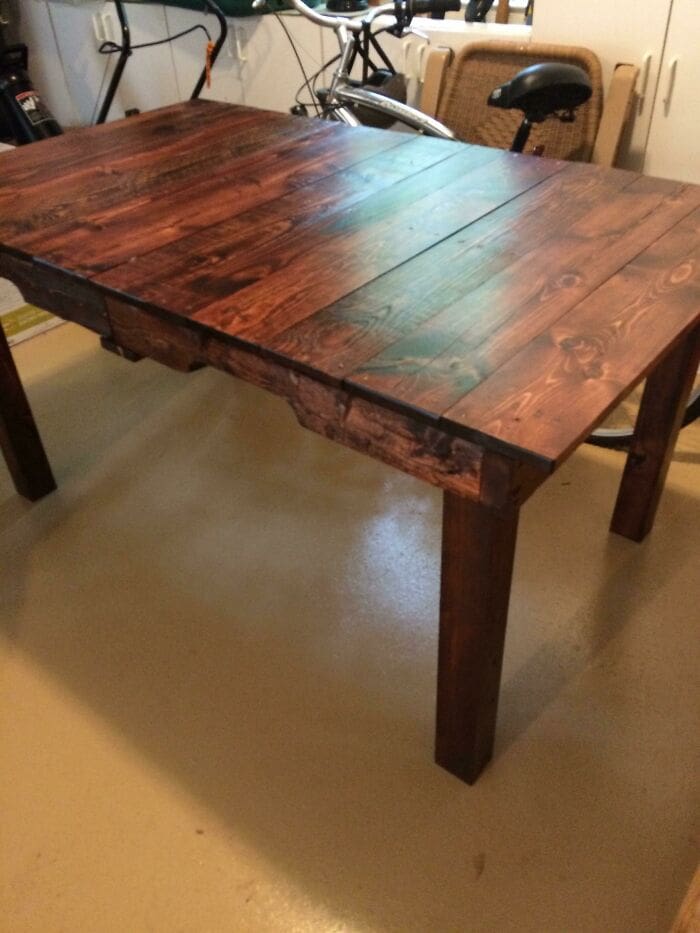 The entire thing cost him only $25. Moreover, the stain he used on the pallets gives a whole new life to them! It's amazing how creativity and hard work pays off when you keep your eyes open for what others discard as trash or waste materials.
Extend the shelf life of veggies with zip lock bags
As someone who loves spinach, it must be frustrating how quickly it would spoil. However, here's a pretty cool trick to extend its shelf life to weeks instead of days! After you purchase them, transfer the leaves into a ziplock bag.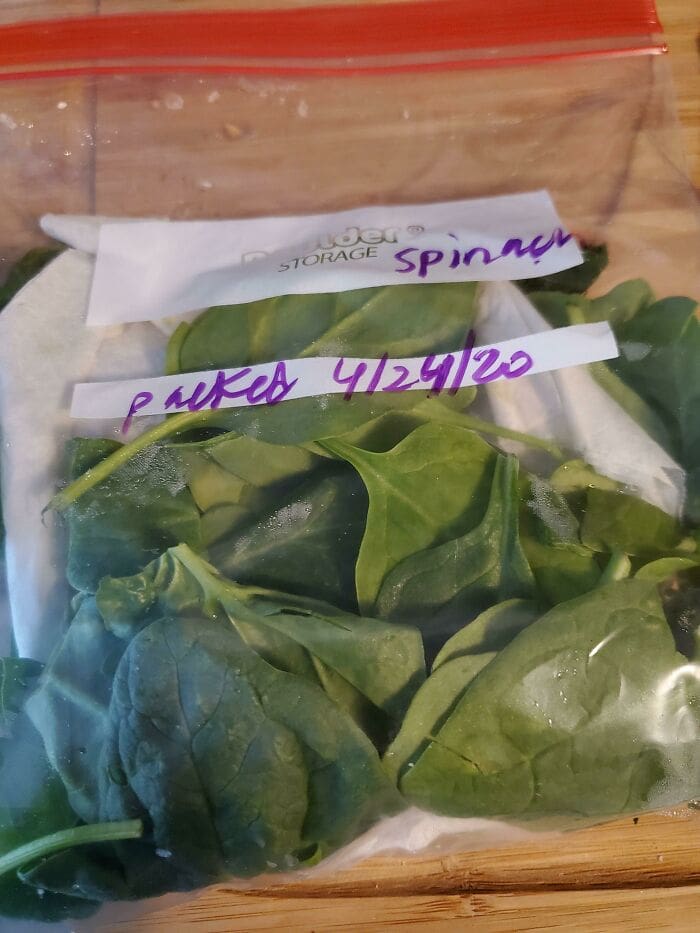 Don't forget to insert a paper towel into the bag to ensure that any moisture will be absorbed by the towel instead of staying on your greens' surface, where bacteria can grow unchecked if left alone for too long!
Regrow green onion chives in your kitchen
It's unbelievable how easy it is to regrow green onions. All you need is to do is cut off the ends of most of them and then put the roots in water. You will notice that within days they have grown back up with more chives than before.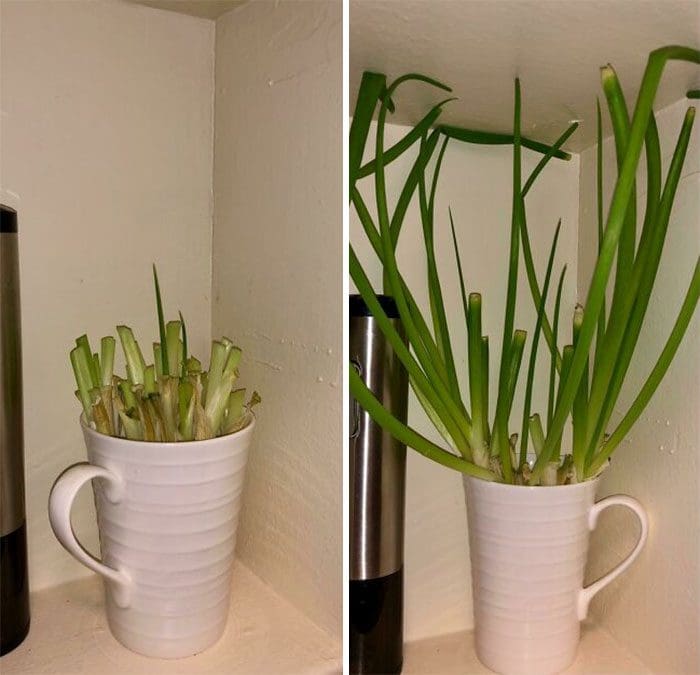 All you will have to do is wait for a couple of days, that's it. And you can repeat the process up to four times from a single batch. This means more veggies on your plate and less money spent at the store!
Tarp and bungees in place of wrapping paper and ribbons
This man gave his dad the best present this year! He bought him a toolset for Father's Day, and it was heavy as heck to wrap traditionally. However, he improvised in a unique way, and it only cost him $10.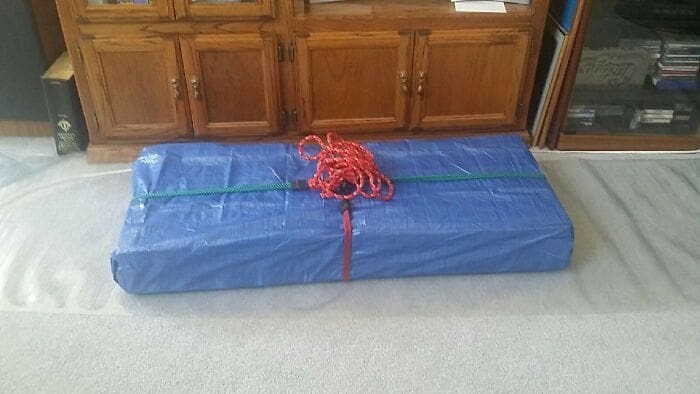 Instead of wrapping up his usual bulky present in traditional paper with a ribbon tied around it as everyone else does, he bought a small tarp. He decorated it with some colorful bungee cords to act as a gift wrap and ribbon. How creative!
A broken hockey stick for a stronger rake.
We have all felt the struggle of what to do with broken items. Sometimes, they're right in front of us, staring at them as if it's a dare for us not to fix this thing that is so clearly imperfect and non-functional. However, if there's a will, there's a way!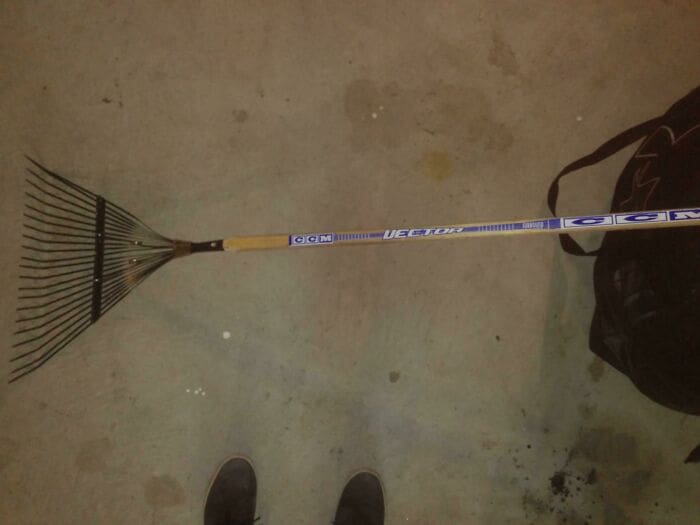 When this man found his rake and hockey stick were both broken at the same time, he needed a new tool. His solution? Combine them both into one! A stronger rake that would last for years to come. He wins a score for frugality.
Zero cost chicken coop made from materials off Craigslist
Building a chicken coop can be so expensive. But, to make things easier, one resident considered a better alternative which is more cost-effective and economical on materials. He built a chicken coop from scratch using materials found on Craigslist for free.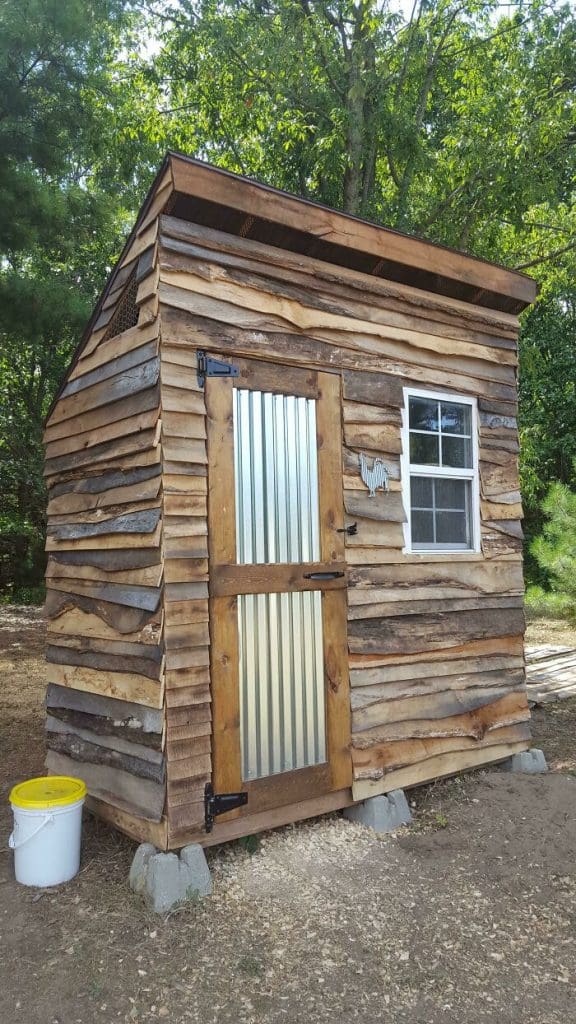 Craigslist is a great resource for free or discounted materials. Just make a list of the materials you need for your DIY project, and get started. Then, build your very own chicken coop and still have enough left over to make an outdoor cat shelter!
Grow veggies at home to save money
Homegrown veggies are a sure way to be frugal and save money. This woman spent only a couple of dollars on four heads of garlic one fall and ended up with over 70 heads of garlic by the next. The steps are simple!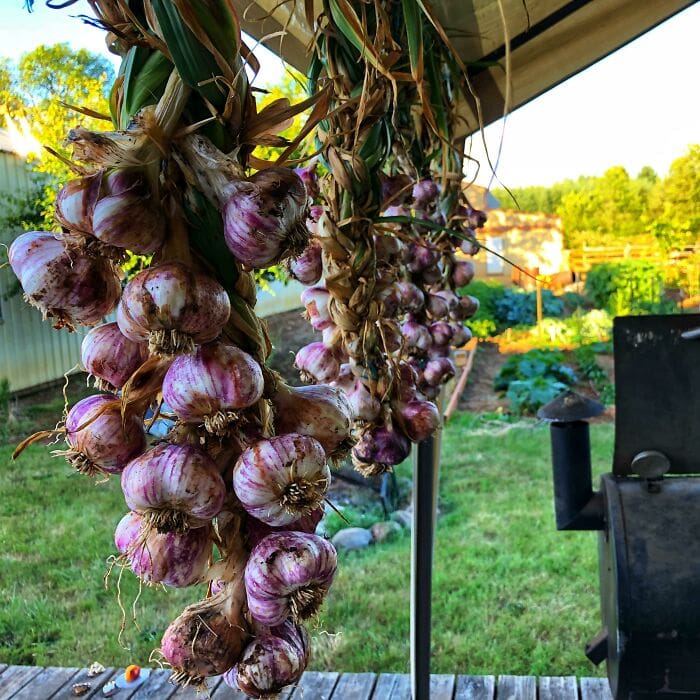 First, separate the garlic into cloves and plant in the dirt ( some 6 inches apart) before it gets too cold (garlic likes winters!). Then wait until summer when the leaves start to die. Finally, it will be time to reap the harvest.