Hacks For Girls Who Don't Like To Waste Time
By Iulia P July 31, 2023
---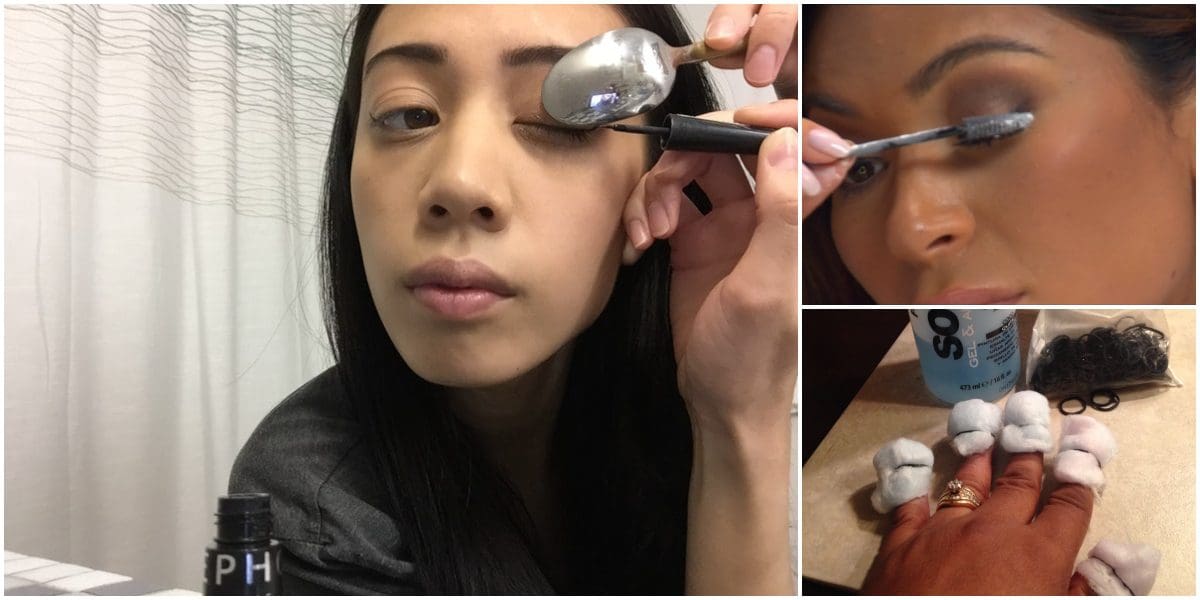 We live busy lives nowadays, and while some seem to be overwhelmed by the fast pace of life, some have adapted to it pretty well. We don't mean to be sexist in any way, but we have to give credit to the ladies for this one. It is obvious that a woman's life is way busier than a man's, and ladies know this too. Go to work, clean the house, take care of your family and kids if you have them, all the while needing to take care of yourself as well. It's not easy at all. This is why some very creative gals came out with hacks to make their lives (and yours too) easier. Ladies, here are some of the most impressive hacks that will help you save some time for yourself and for that well-deserved relaxing bath you keep on postponing.
Banana+ strawberry+baking soda=?
If you responded "cake," then that's not the right answer. This combination right here can surely be a part of a yummy cake recipe, but it can also be the recipe for pearly white teeth. Forget about the expensive teeth treatments that can affect your enamel, and try this natural combination instead.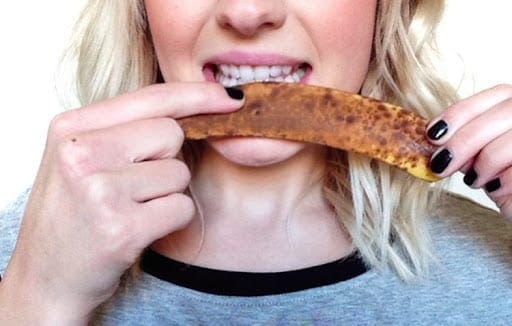 Mix up half a banana, a big strawberry (or two small ones), and a tablespoon of baking soda. Let it sit for 15 minutes. Apply on your teeth and brush for at least 2 minutes straight. We guarantee you will see results from the first try.
Long lasting perfume
A perfume's quality is defined by its ability to withstand many hours of wear. Usually, long-lasting perfumes are pretty expensive, and some of them don't really smell that good. Most of the time, our favorite perfume smells just perfect when applied, but wears off after a few hours. Pretty annoying, right?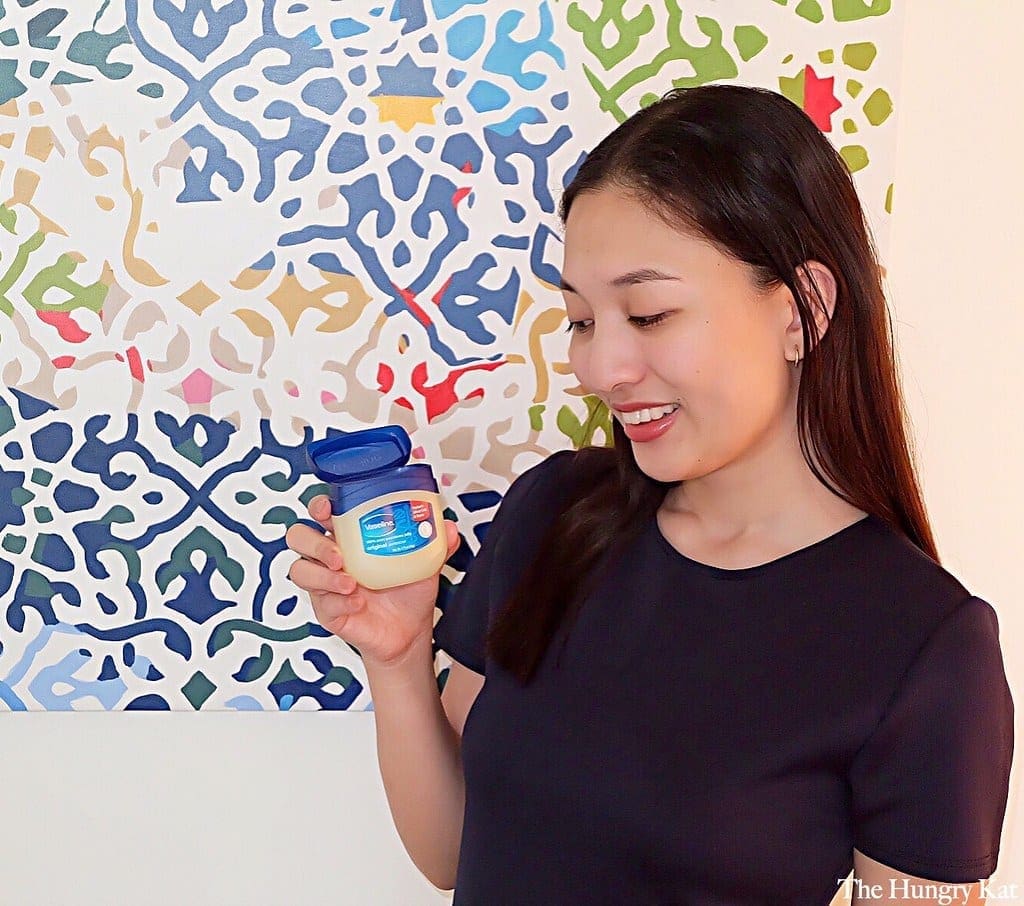 No worries, we got you covered! For your perfume to smell good for longer, first, apply some Vaseline on the places where you usually spray it. Experts say that perfume should be sprayed behind the ears, on the throat's base, on the wrists, and behind the knees.
The forever missing bobby pins
Come on; we know you have this problem too. You buy a pack of bobby pins, you put them away in a safe spot, and once you start using them, they simply disappear. Some are nice enough to show up in the weirdest places like your bed, under your kitchen cabinets, and so on. But most of them, well, they just never come back.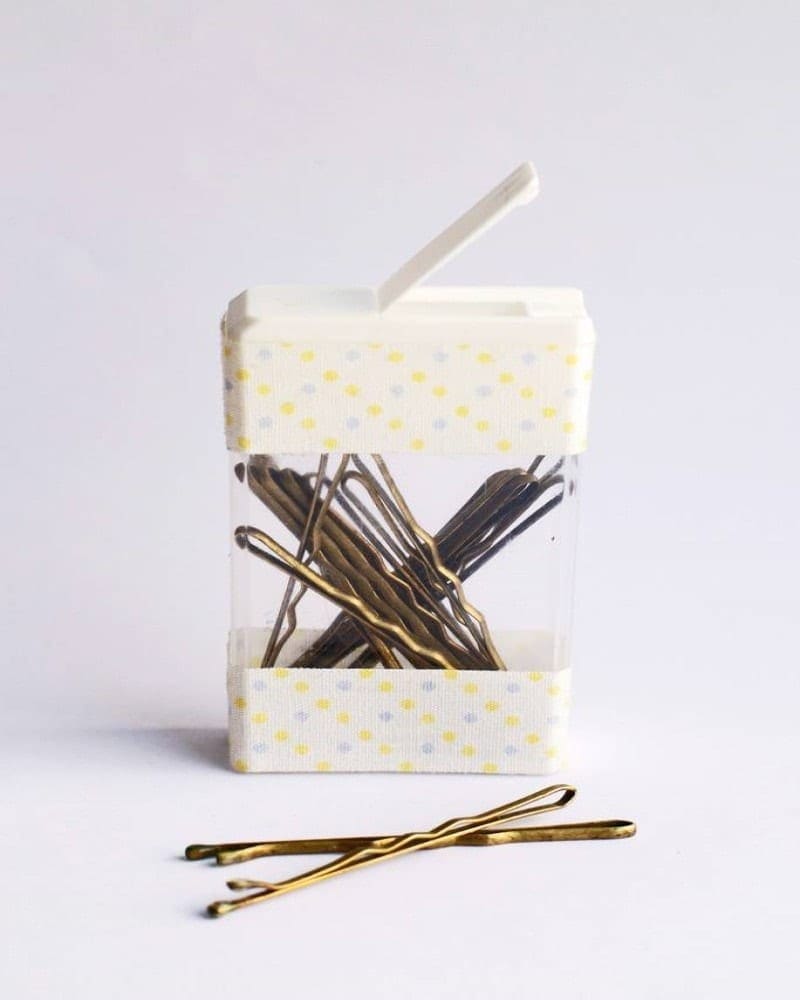 We might have found out the best way to keep your bobby pins safe and ready for you to use them: Tic Tac boxes. Next time you get yourself some Tic Tac, make sure you keep the box. Not only can you help by recycling the plastic box, but it can be handy for your bobby pins. Not only do they fit perfectly in it, but the box is so small you can carry it in your pocket or purse.
Clear armpits, the natural way
Using a razor is such a fast and easy way to get rid of unwanted hair, but you know what they say; the short way is not always the best. As fast as it is, the razor leave behind dark spots and the well-known strawberry legs.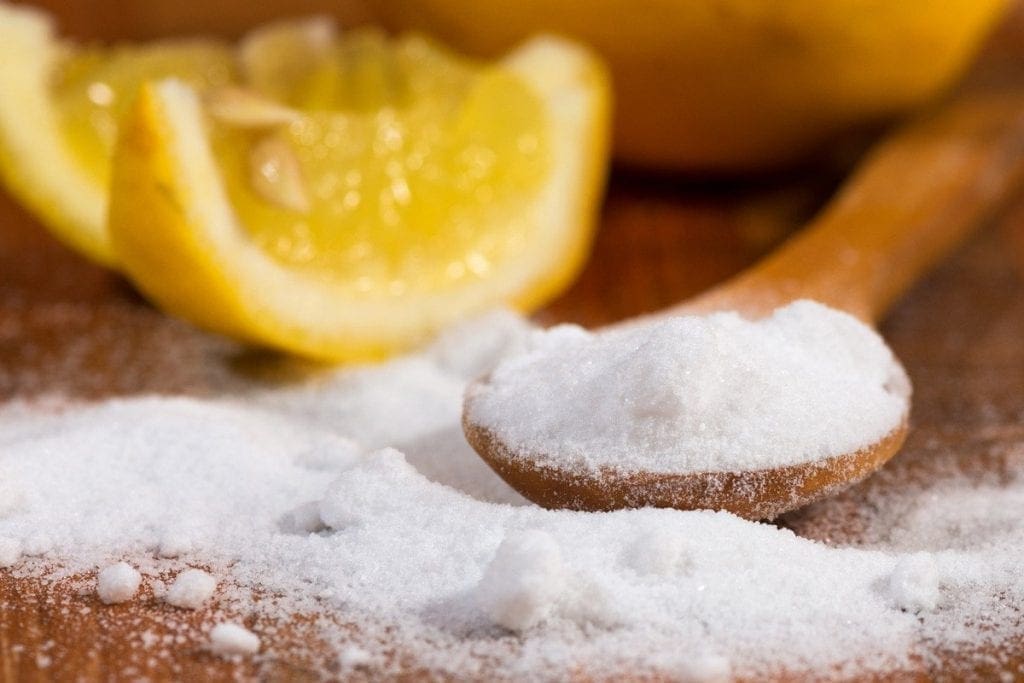 We might not have a solution for the strawberry legs, but we can help you to get rid of the black armpits. It's easy and we bet you have the ingredients in your kitchen cabinets right now. All you need is half a lemon and a teaspoon of baking soda. Sting the half of the lemon with a toothpick, apply the baking soda, and let it sit for 5 minutes. Rub your armpits once a day. You should see results in less than a week.
Long lasting lipstick
Be honest, when you hear this phrase, don't you automatically think about a lipstick that costs a fortune? At least we do. Apparently, you can get the long-lasting effect without having to pay crazy money for a lipstick that will stay on your lips the whole day.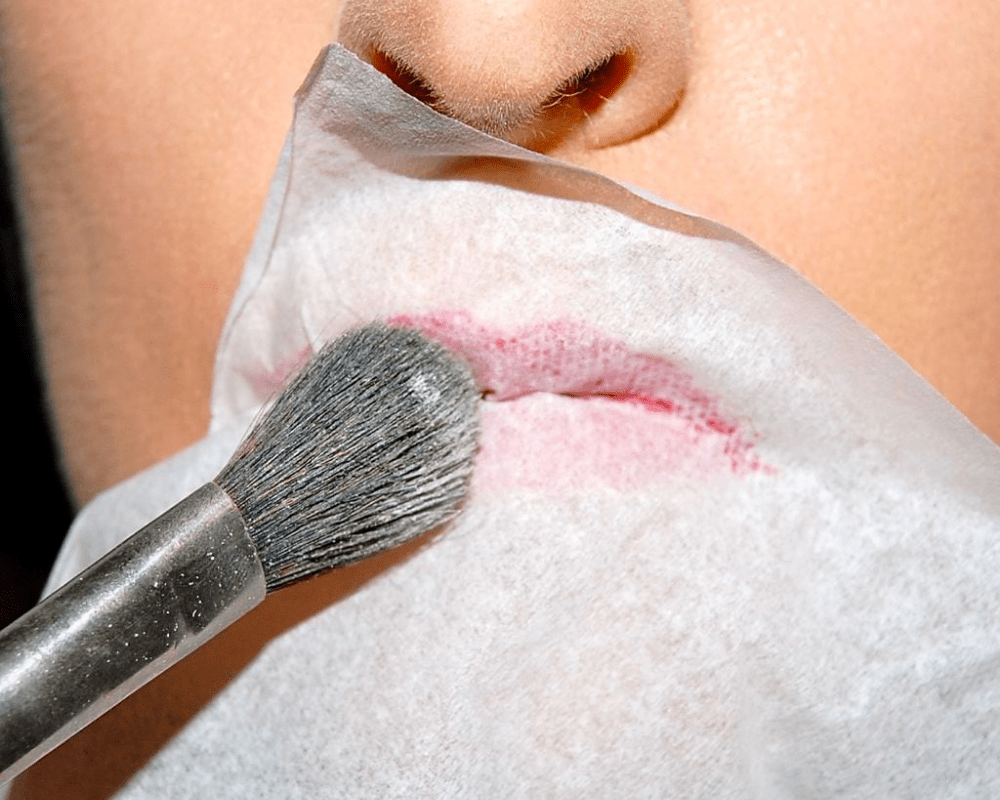 All you need for this hack is your favorite lipstick, a paper towel, and some translucent powder. Apply your lipstick, and right after, put the piece of the paper towel over your lips. Take your favorite powder and apply it on top of the paper towel in two layers. And voila! You got yourself long-lasting lipstick.
Super simple curls
Some have been blessed with beautiful curly hair, while others of us were not that lucky. This hack is for those who wish they had beautiful bouncy curls. Go grab your flat iron and some hair ties, and let's get to it.
Start by sectioning your hair into 4 or 6 parts (depends on how curly you want your hair to be). Braid the sections. That's when the flat iron makes its entrance. Take the flat iron and slowly flat iron every braid. After you finish, let the hair sit for at least half an hour—Unbraid your hair. Your curls should be gorgeous.
Keys labeling
Keys labeling is for forgetful people, like all of us in the office here. While some people are lucky to only have one key to worry about, some others have a a whole bunch on their key chain. If you were not blessed with a good memory, this hack will save your life.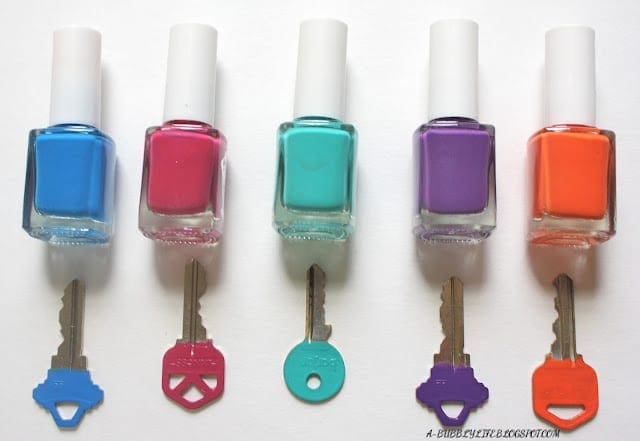 Or at least it will make it easier for you to find the right key. What do you need? Nail polish in different colors. Paint the top of the key, and while doing it, try to remember which color is for what lock. You might need to put a list of that on your keychain.
Baby powder is not just for babies
The benefits of baby powder are many. From soothing rashes to removing grease stains, talcum powder is a must-have product to keep in your house. One of the best ways to use baby powder is as a dry shampoo to help combat oily hair.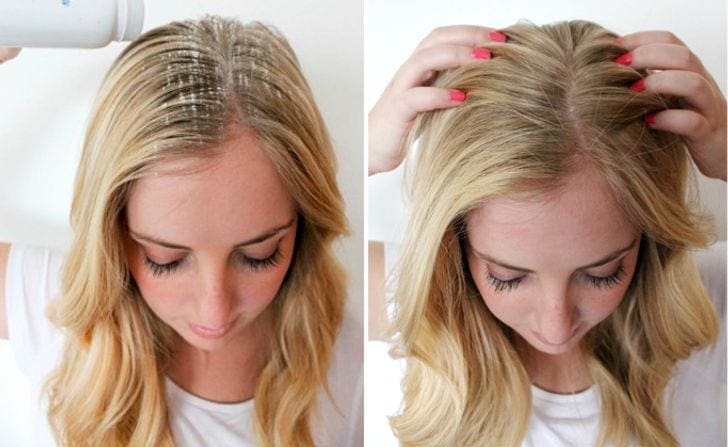 Not only is it better for the environment, but it is proven to last longer than a dry shampoo. All you need to do is sprinkle some of the baby talcum powder onto your hair and gently massage it into the scalp. Not only will your hair look fresh, but the powder will give you that extra volume.
Ironing while on the rush
We all know what "I'll be ready in 5 minutes!" means when a lady says it. And we agree, men should be patient, let women get ready in peace, and stop calling them every half an hour to make them rush.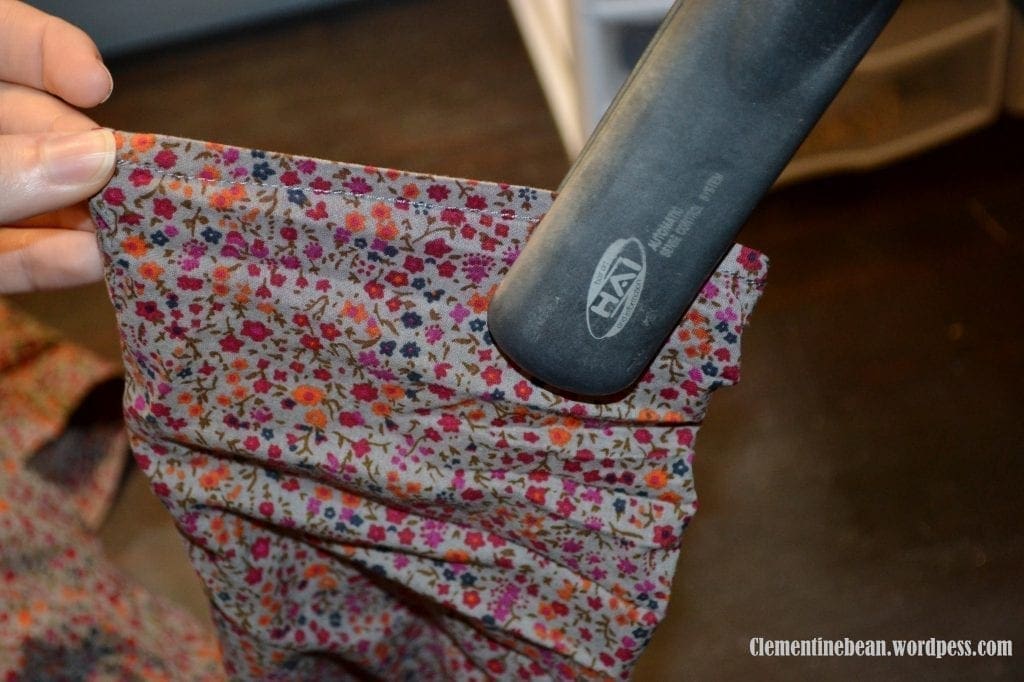 Ladies, we know your mind is all over the place when your man or your friend is rushing you to get ready fast, so, for you not to get out of the house with a rumpled shirt, we came across this easy hack. While doing your hair, you can use your flat iron to fix that rumpled shirt and make it look wrinkle-free.
No more professional jewelry cleaning
As odd as this might sound, jewelry needs to be cleaned every six months. The American Jewelers Association recommends you take your jewelry for a professional clean but what they don't say is that you can do that yourself at home.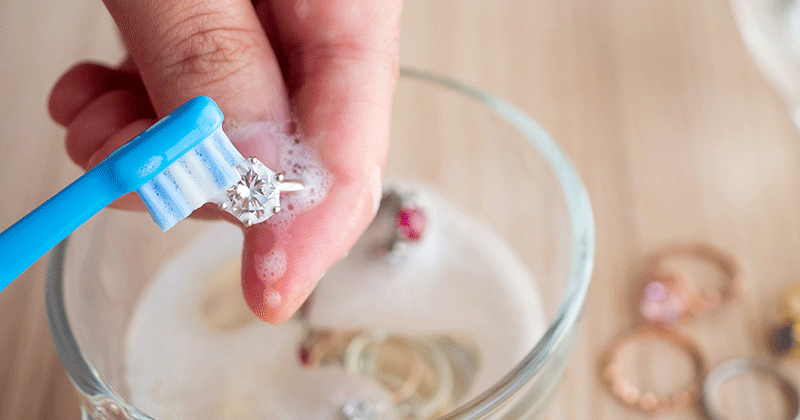 And for way cheaper than the price they ask for in the shops. All you need is an old toothbrush, toothpaste, and water. Let your jewelry soak in toothpaste water for at least 30 minutes. After that, take your jewelry, apply a bit of toothpaste on the toothbrush, and start brushing. The result will leave you in awe.
Goodbye, smelly shoes!
You have to admit it! Everybody had this problem at least once in their lives. And while it is normal, it can be very embarrassing and annoying to have to take off your shoes and smell that yucky feet smell. No worries, we found a hack for this too, that really works wonders.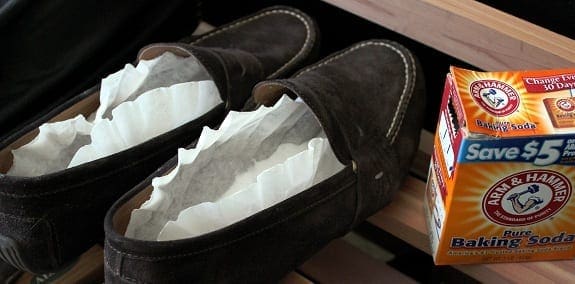 Baking soda to the rescue, again! Put some paper towels inside your shoes and add three full spoons of baking soda to each shoe. Leave the baking soda to work its magic during the night. You will find your favorite shoes odorless in the morning.
Baking soda helps, yet again!
Well, so far, we're sure you've noticed that baking soda is indeed one product that should not ever be missing from your pantry. From using it on your lips as a lip scrub to using it to clear up foot yeast infections, baking soda is an all-around helper.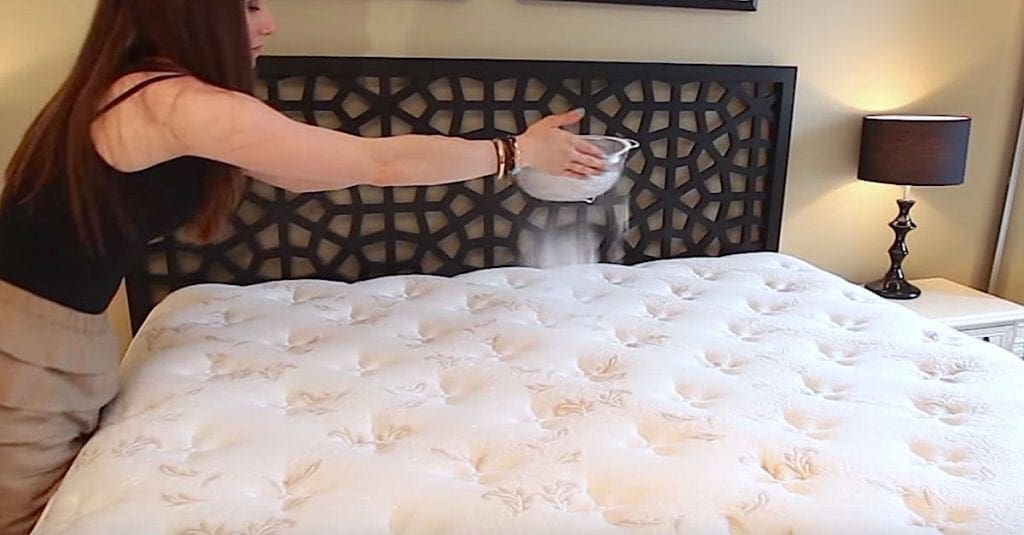 Baking soda can fight against yeast infections in humans and animals. Not only that, but it can also kill bed bugs and bed mites ( you know, those little, annoying things that cause allergies). All you need to do is sprinkle some baking soda all over your dry mattress and let it sit there for at least 24 hours. The baking soda will make the mattress odorless, and it will also absorb all the oils and grease that the mattress absorbed over time.
Sock bun for fun
The ballerina bun trend is still around, and it shows no sign of leaving any time soon. And no wonder the slick bun effect that the little donut gives your hair can transform any casual outfit into a classy one. Not to mention the fact that it takes less than 2 minutes to make it.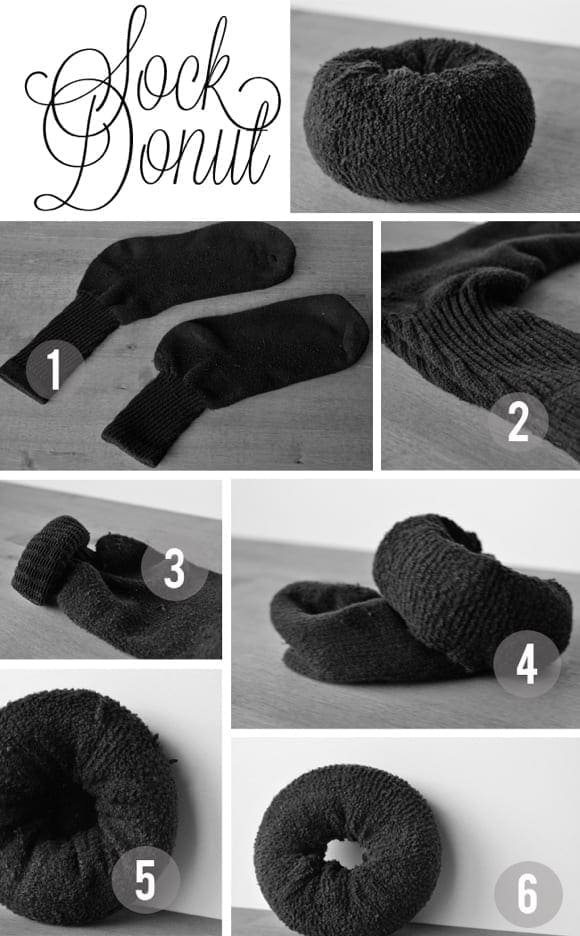 We love hacks that are fast and that have beautiful results. While the hair donuts can be easily lost, just as the bobby pins and other hair accessories, if you find yourself in this situation, this one is for you: sock hair donut. As the name says, you need a sock and a pair of scissors. All you need to do is to cut the sock and roll it up into a donut. Tie your hair, put the sock over the ponytail, cover the sock with your hair, secure your hair with bobby pins, and Voila! You got yourself a slick, tidy bun.
No more dry lips this winter
..Or hands. The miraculous mix that we will tell you about, not only is made from natural ingredients, but it can be used as many times as you please. You need sugar (for scrubbing), coconut oil (for hydrating), and honey (for protecting the skin against bacteria- (it's a strong antibacterial).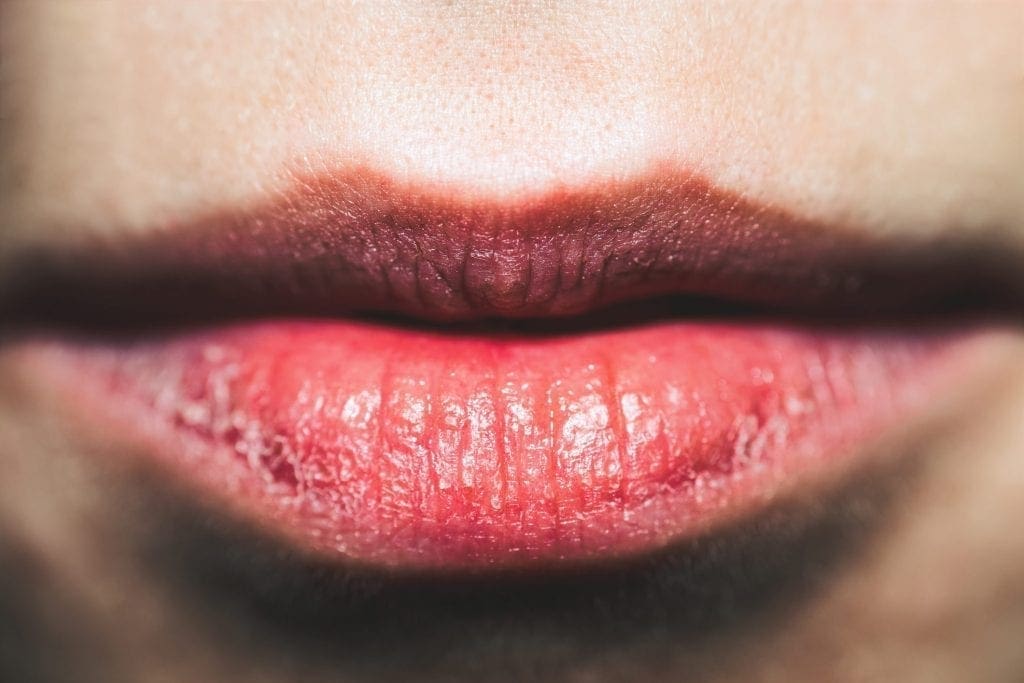 To make the mixture, you need to mix the coconut oil, which should be at room temperature, honey, and sugar. Make sure not to make too much because the sugar will dissolve, and you will not be able to benefit from the scrubbing part of this mix. After applying it to your lips or hands, leave it there for 5 to 10 minutes. We guarantee you will love the result.
1, 2, 3- Contour!
The contouring make-up technique it's pretty new for those who did not do a make-up course, but thanks to influencers and YouTubers, we now have tutorials to show us how to achieve this easily. It's true, most of us don't have time to contour while getting ready in the morning to go to our 9 to 5 jobs. But we have to admit; contouring gives you neat, professional-looking make-up.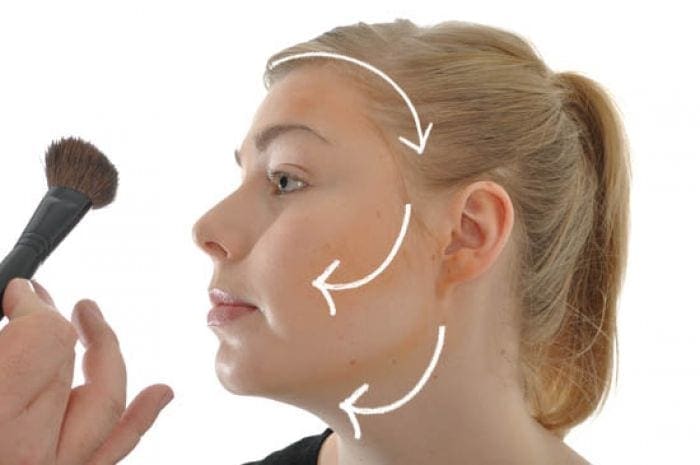 Makeup and the diversity of cosmetic products can be overwhelming, we know. That's why we looked it up and found out a technique that will work for the beginners too: the 3 technique. All you need to do is, put that contouring brush in the bronzer and do a 3 starting from your temple, going on your cheek, and end it on your jawline.
Dry your nails fast
How many times were you pressed for time and either didn't have enough of it to paint your nails? or you did, and because you were running late, they didn't dry, and you managed to spread the nail polish everywhere, even on that beautiful dress you loved?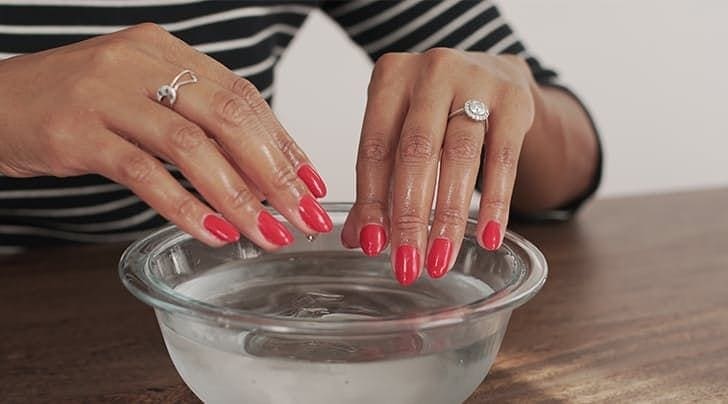 It happened to us a lot of times, and there's not a more annoying thing. Lucky for us, and you too, in case you did not know about this hack, we found a solution: cold water. It turns out; cold water makes the nail polish dry faster. Yay, to no more ruined manicures and favorite clothes!
Peroxide Hydrogen for pearly white teeth
This one is another must-have that should not be missing from your house. Peroxide Hydrogen is good for wounds; it kills mold and yeast, and not only that. Did you know that you can whiten your teeth, lighten your hair and bring the best out of your white clothes?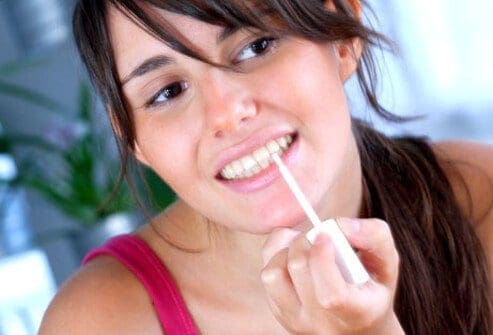 If you want white teeth, you need to try this. Half an expresso cup of water, mixed with half an expresso cup of peroxide hydrogen. Swish for at least two minutes. This not only gives you white as snow teeth but also will kill the bacteria that cause cavities.
Say "goodbye!" to split ends
Split ends can happen for a vast variety of reasons. The most common reasons are heat damage, chemicals in hair products, and the pillow case fabric. These three are the biggest culprits that can ruin your hair and make it look unhealthy.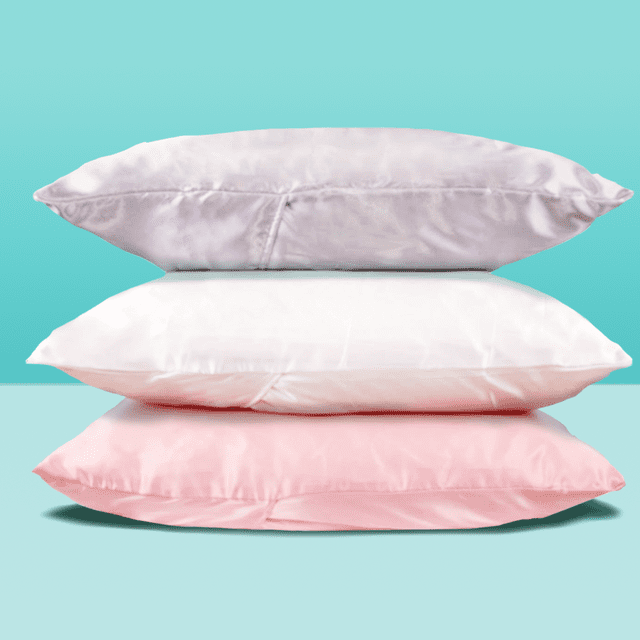 We found a solution that will help your hair look and feel nice: satin/silk pillowcases. Not only will sleeping on a satin/silk pillowcase minimize the static and will help smooth the frizzy hair, but it will also make your hair look fresh.
Band-aid nail art
If you are, too, into nail art but have no art / drawing talent, we feel your pain. We not only understand you, but we also got your back with this easy to do hack that will make your nails look like they are fresh out of the nail salon.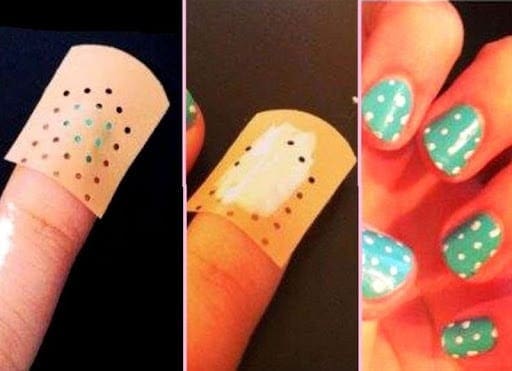 If you love polka dots and you want equal, identical polka dots on your nails, this is the best hack you can use. Apply some band aids on top of your dry nails. Once the Band-Aids are in place, apply your favorite color over them and voila: you got yourself a quick , nice and easy manicure.
Perfect smoky eye
How many times have you tried to make a perfect smoky eye, and you failed miserably? Let us tell you; we tried it so many times we lost the count. As beautiful and as easy it may look like, achieving a smoky eye is a really hard to do makeup technique.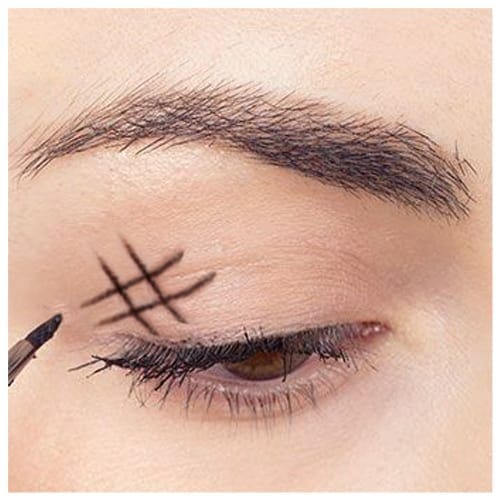 Start off by drawing a hashtag sign with an eyeliner pencil on the outer corner of both of your eyes. Take your eyelid brush and gently brush on top of the hashtag towards the inner eyelid. You got yourself an easy, quick, and fancy smoky eye. Easy, right?
Perfect cat eye
Yes, there is such a thing even if you're not a make-up artist. We were skeptical too in the beginning, but this method we found online really works wonders. And not only is it easy and fast, but the result it's guaranteed.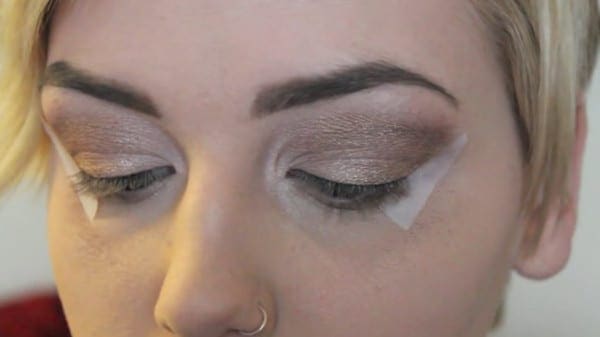 What you need for this trick is tape, and your favorite eyeliner pencil or liquid eyeliner. You need to apply some tape on the outer corners of your eyes and ta-da! You got yourself two even and sharp cat eye lines.
Shaving foam vs. stubborn stains
Who knew that shaving foam has other benefits than soothing your acne skin or helping hydrate your skin during shaving? Well, apparently, shaving foam can make those naughty and stubborn stains on your clothes disappear as fast as they happened.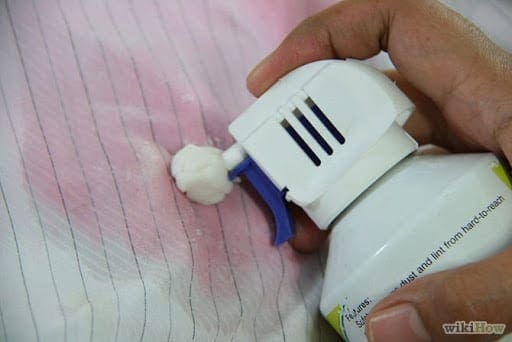 All you need to do is to apply a good layer of shaving foam on the stained area of you clothes and let it sit there for at least 30 minutes. After that, you can put the clothes straight into the washing machine. We assure you that that stain will be gone. This trick also works on carpets. We recommend that you test it on a corner of your fabric fist.
Coffee for more stability
We're sure coffee lovers will agree with us. What would a day without coffee look like? Let us tell you: unstable! Well turns out that coffee not only "stabilizes" us and makes our mornings easy but helps keep brushes in place.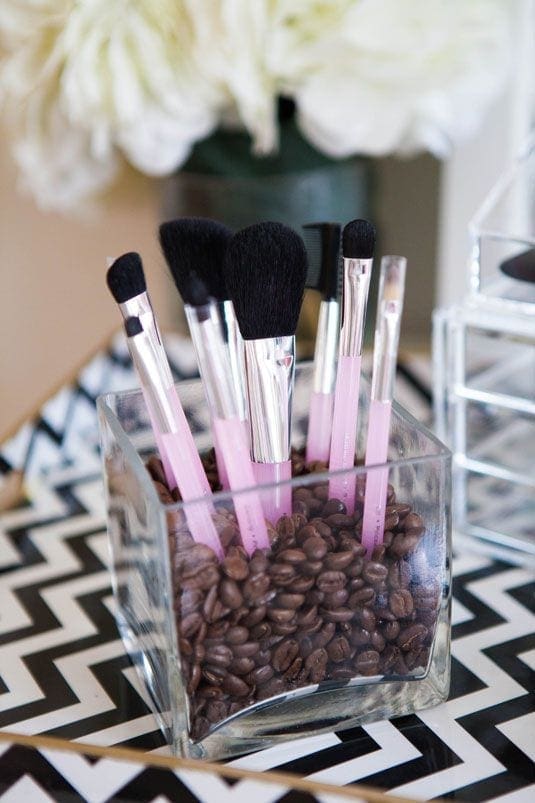 This trick proves to be very efficient, and on top of this, will make your room smell delicious. Pour some coffee beans into a small vase, add your make-up brushes, and your coffee-scented makeup brush holder will be the center of attention on your table.
Face wash for clean make up brushes
Now, since we're talking about make-up brushes, we have another trick for you. It is known that the make-up brushes should be washed and disinfected at least once a week. There's no need to remind you that those brushes can contain bacteria that you can not even imagine.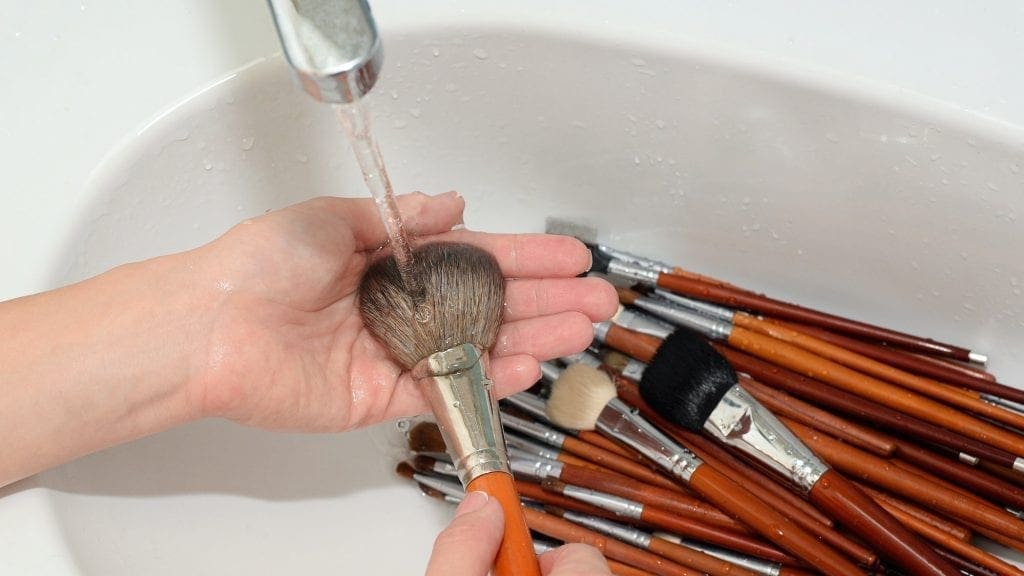 So for you to avoid skin infections of any type, the best is to wash them. Dermatologists recommend washing them with face wash because it is gentle towards the brushes' hair and effective tagainst bacteria. They also recommend spraying the brushes with special disinfectant alcohol.
Tea bags
Put your hand up if you are a tea lover! We surely are. And while the internal benefits of tea are well known, do you know what benefits it has on the outside? Let us tell you a bit more about it.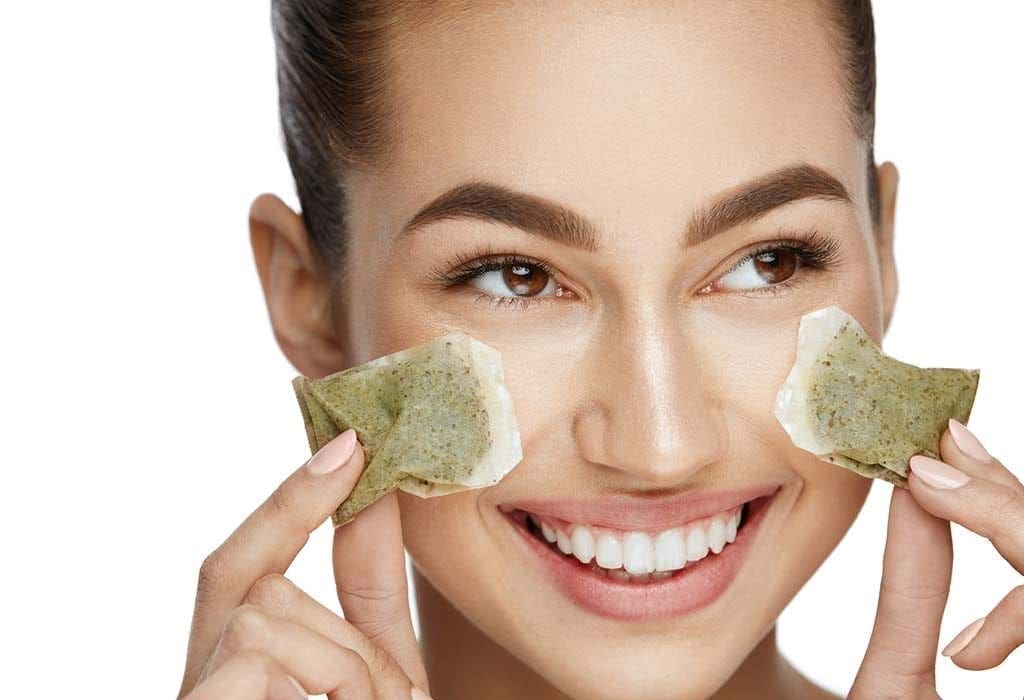 Puffy eyes, we all get them, especially in the morning. It turns out that tea can make the puffiness and black bags under your eyes disappear. Put those wet and used tea bags in the fridge, apply to your eyes, and leave them there for a good 15 minutes. The results will impress you.
Yes, tea bags again!
Why not? The benefits of the tea bags are way too many and way too good not to acknowledge more of them. This time we will speak about smelly shoes and how just one teabag can make your shoe smell fresh and clean.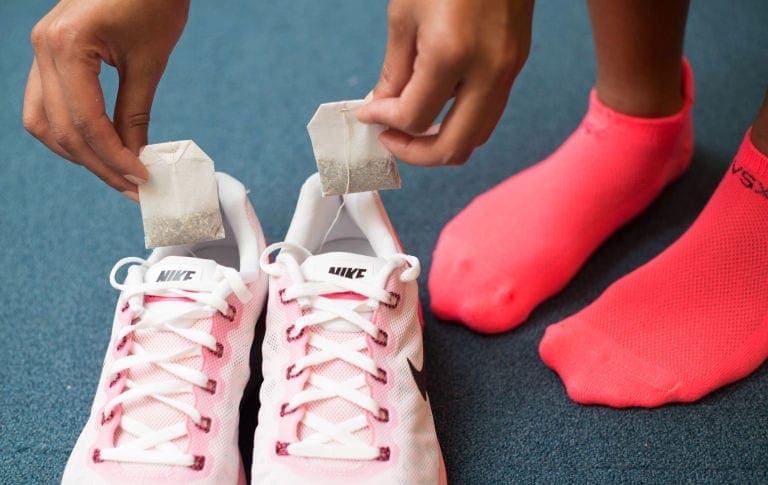 All you need to do is to place a teabag in each of your shoes and let it sit there over night. The tea bag will absorb the humidity and, together with it, the odor too. You will be impressed by the result of this hack the next day.
Last one, we promise! Tea bags, again.
This time we will speak of a specific type of tea: black tea. Known for having energizing benefits, the same as coffee, a black tea bag will work wonders on your skin too. Not only will it hydrate it, giving it that glow, but it will help your skin look tan.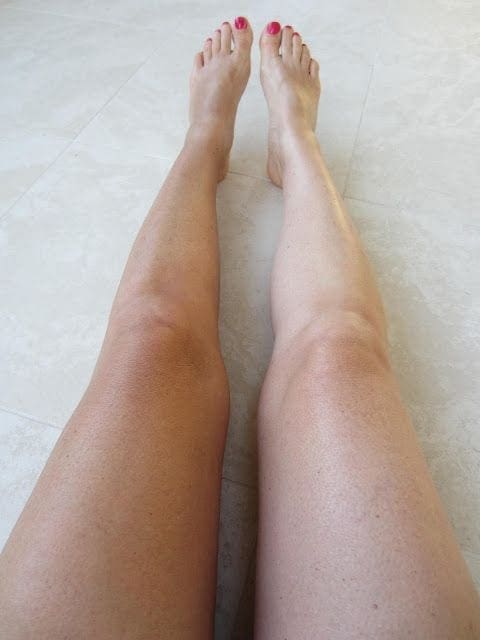 The best part of it is that compared to self-tanners, this one leaves no streaks. All you need to do is to boil a couple of tea bags for at least 15 minutes. Let them cool down and they are ready to be used.
Goodbye, lint!
How many times has you favorite jersey or sweat pants got all full of lint after wear and washing them? This has happened to us quite a lot and lucky , we had a look on the good ol' internet and found a hack that will refresh your clothes and make them look as good as new.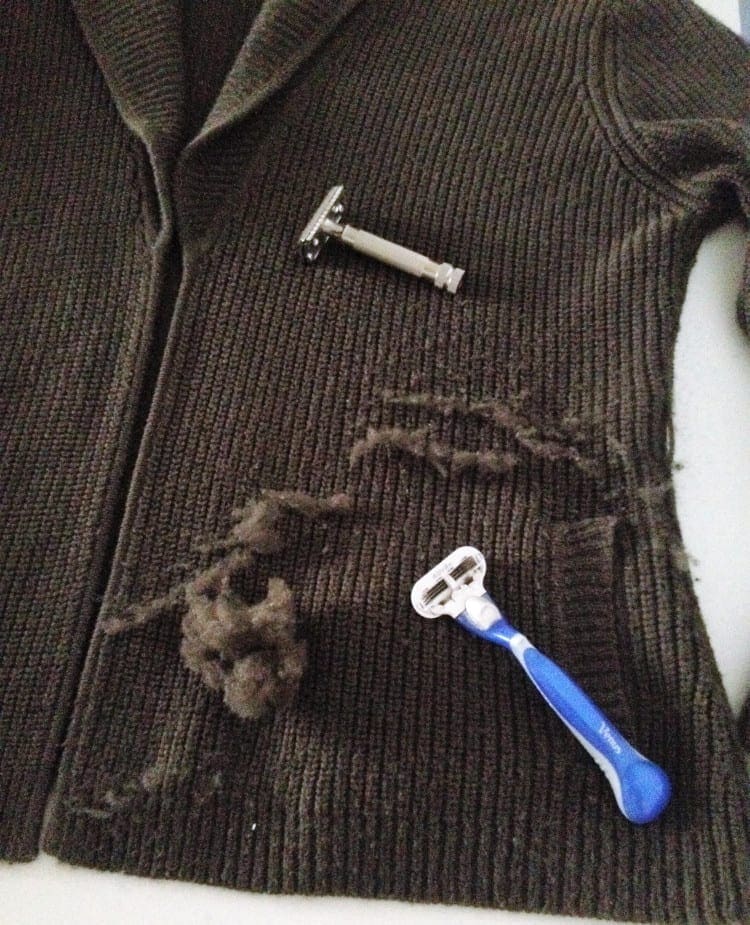 For this one, you need a good razor that has at least two rows of blades inside. Put your cloth on a straight surface and get to work. It would be best if you shaved" in the opposite direction of the lint. This trick is satisfying, and you will love the result.
Dry your hair fast
If you are against using heat on your hair, we have this fast hair drying hack for you. What you need is a jersey T-shirt and at least one hour of waiting. This will leave your hair shiny and hydrated.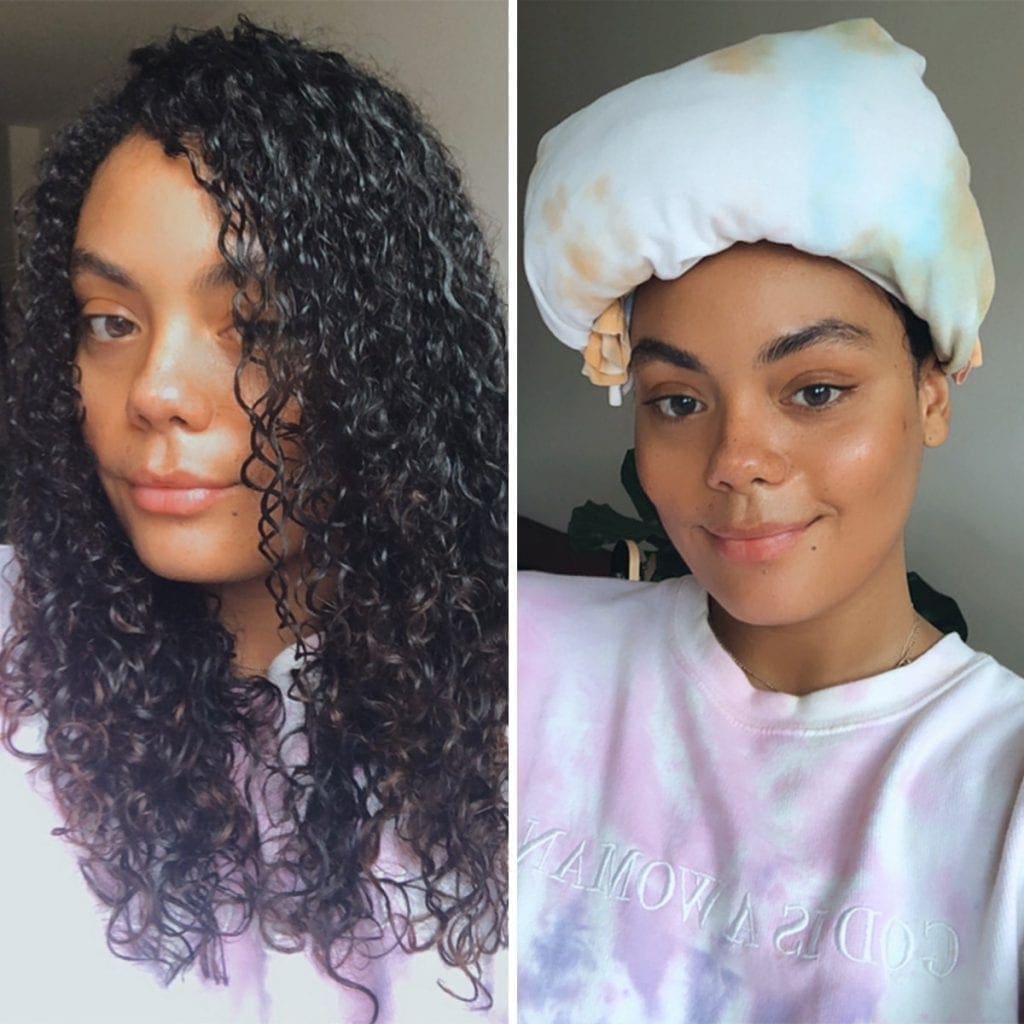 Not only this trick will leave your hair shining like you just left the hair salon, but it will also revive you curs if your hair is naturally curly. If it's not it will probably give you some cute little waves.
Longer and curlier lashes
Some people were blessed by coming into this world with splendid long lashes (most of those are men and babies), and some came into this world with lashes that are barely there. For those, we have a solution that seems to work wonders.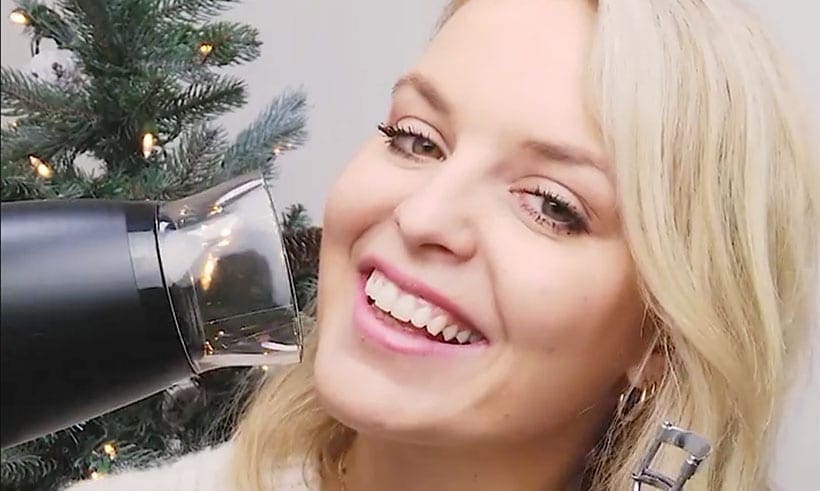 Blow dryer heat applied directly on the eyelash curler will give you lovely and curly eyelashes. We can guarantee this because we tested it, and the result was incredible if you apply some mascara right after, you will look like you got eyelashes extensions.
Revive you old mascara
Everything good doesn't last too long, and this applies to your favorite mascara too. How disappointing it is to want to apply your mascara and the moment the brush touches your eyelashes to realized that it is all dry and..clumpy.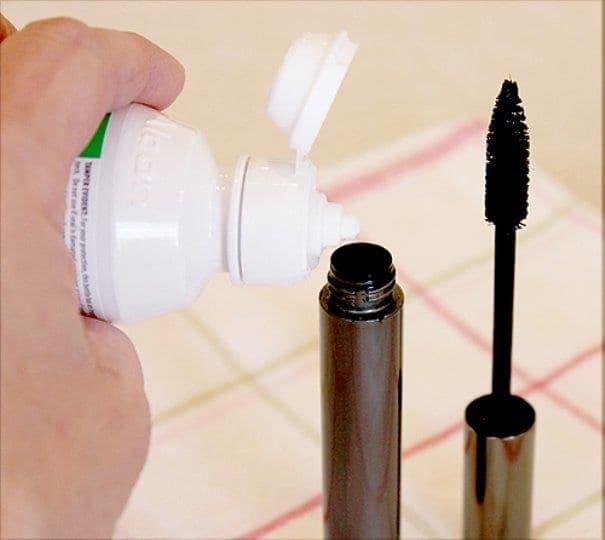 Lucky for us, someone out there discovered a trick to revive your favorite mascara. All you need to do is put a few drops of eye solution into the mascara tube and shake it right after. Make sure not to put too much eye solution because it will make the mascara watery, and it will spread all over your eyes. And nobody wants raccoon eyes, right?
Natural toner
Toners are an essential step in one's skin routine. Toners help close the pores and clean them from the impurities that sometimes gather and clog there from the day, causing pimples and big pores and giving the skin an unhealthy appearance.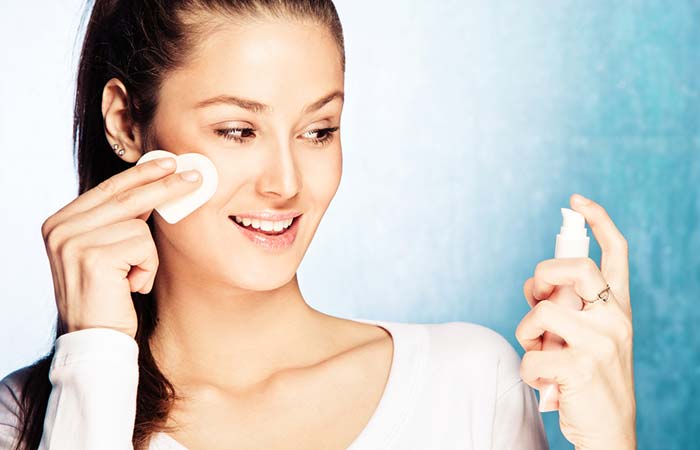 Toner prices can vary from a couple to hundreds of dollars. While prices can not always guarantee the product's quality, we have a better and more natural solution for you: vinegar. Vinegar can be a bit rough on your skin, so make sure you dilute it in water (half a glass of vinegar, half a glass of water) before applying it.
Relaxing bath with a twist
If you are in your late twenties and work a 9 to 5 job, it's likely that at the end of the week, all you want to do it's to take a long hot, and relaxing bath. Chances that you forgot to buy those bath salts from the shop are high too. Worry not, we have a very natural and eco-friendly solution for you.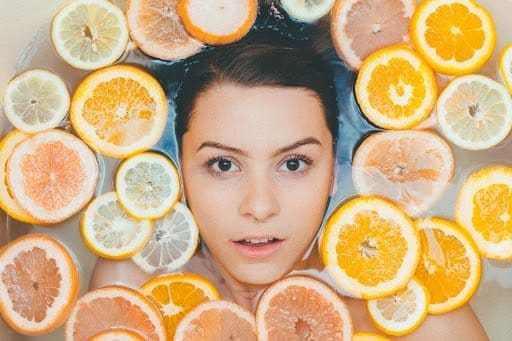 All you need for this is citrus peels or citrus slices. Citrus peels have essential oils in their composition that will help you relax. The peels will also help your pores shrink, revive your skin, and promote your blood circulation. Not to mention, this is perfect for a winter bath.
Spoon cat eye
If the hack with the tape did not work for you (we doubt it) or if you have no tape at home, here is another hack that might work. Go to the kitchen, open the cutlery draw, and take a tablespoon for there. You will need it.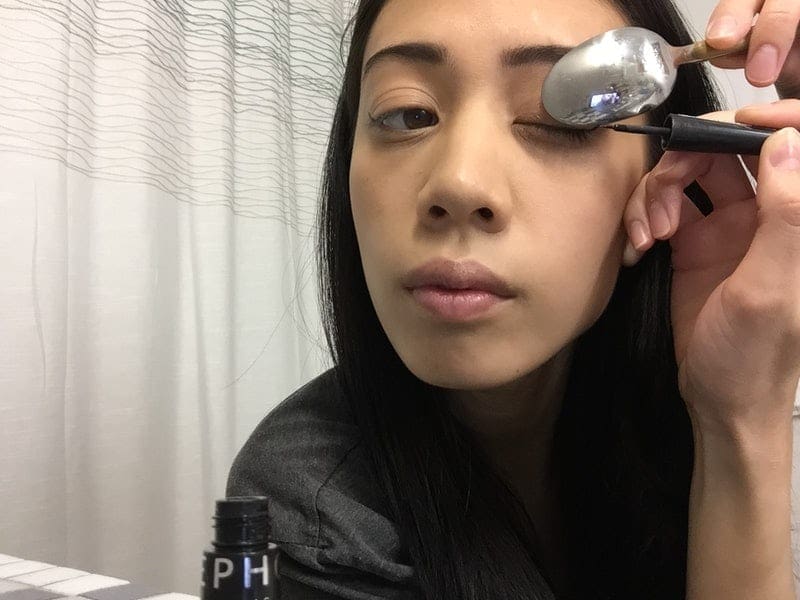 Put the spoon's handle on the corner of your eye and trace your wings. To have neat lines on your eyelids, you need to use the spoon just like the girl in the picture above. Quick, easy, and clean, the result will make you think that some talented make-up artist did your make-up.
Bobby pins and hot to use them
We were today's year old when we found out that we have been using bobby pins wrong all of our lives. No wonder our bobby pins would easily slide from our hair, leaving our hairdo all loose and all in all destroy it.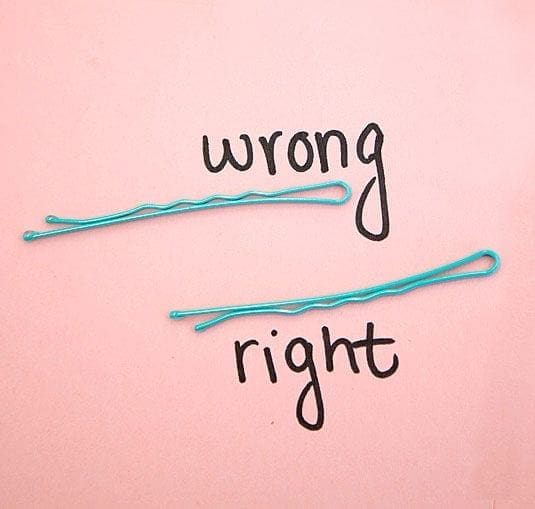 Have you ever wondered why the bobby pins have those waves on top of them? Well, it turns out those waves are not on top of the bobby pins but underneath, and they are meant to grip onto your hair. Yes, we all have been using them wrong, but at least we know how to use them now.
Thicker looking hair with just one trick
Hair loss is no fun. Not only does your hair get everywhere from the carpet to clothes and even food (yuck!), but the stray hairs and bald spots can make us really insecure. Until those hair treatments start showing results, we got you covered with this hack.

For this trick, you need a shadow palette that will match your hair and an eyelid brush. From now on, you know what to do: cover those bald spots and make your hair look thicker. Really good idea, isn't it?
Eyeliner to gel in a second
Personally, we are eyeliner pencil fans but we have to admit wearing it can get very messy and it can give you that raccoon eye look that nobody likes. Apparently, this can change with just one thing: a lighter.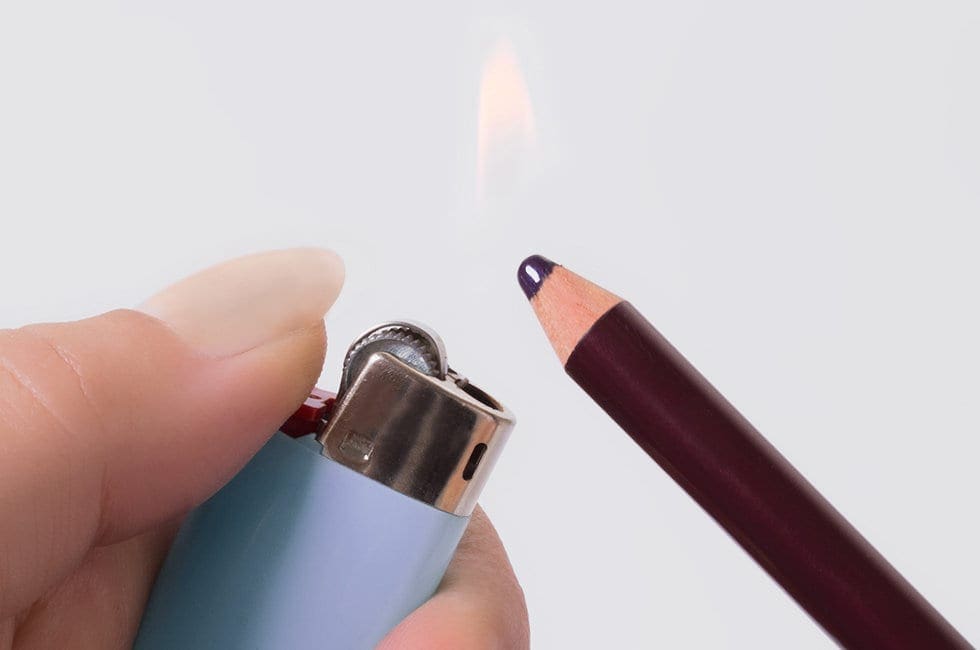 Light the lighter and place the eyeliner pencil above the flame. The heat will make the color turn into a gel, making it easier to apply and enhancing the color. Once the gel dries, the good news is it doesn't spread as easily as it would without using this trick.
White eyeliner
Since we are talking about eyeliners, we thought of bringing you this cool hack too. This time we will speak about white eyeliner and how underrated it is. A white eyeliner applied to the lower lid can enhance your makeup and make your eyes look bigger.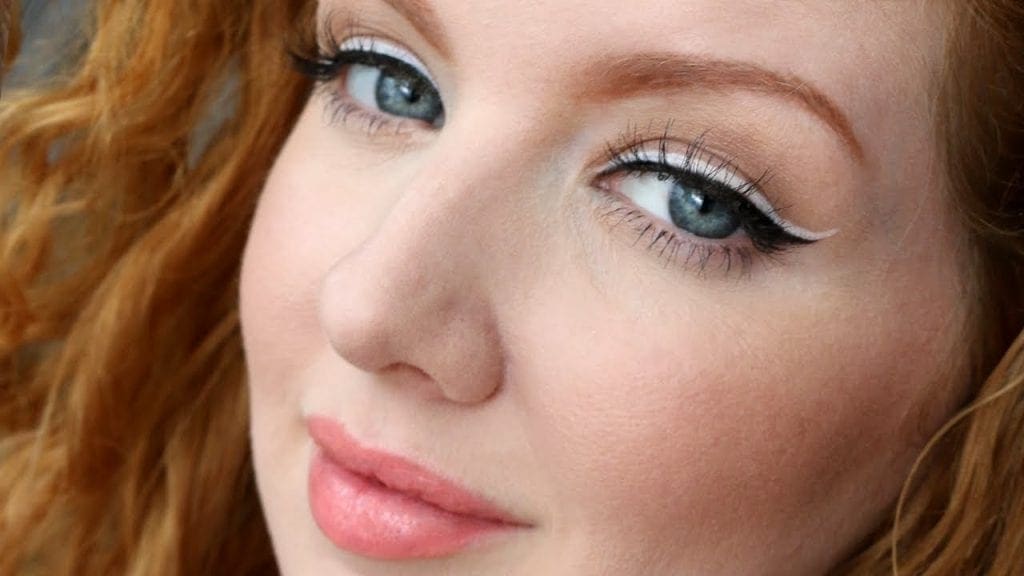 The white eyeliner can have the same effect on your lips and your eyelids too. Apply white eyeliner on your dry lips before applying your favorite lipstick. This will make your lips look fuller. For a more enhanced eye shadow color, apply white eyeliner over the primer. You will be shocked at how cool the color will look.
Baby powder at it again
We told you how beneficial baby powder can be. From beauty hacks to house hacks, baby talcum can cover a wide variety of things that it can fix. As it was proven to be an excellent dry shampoo, giving the hair more volume, it has also been proven that it can work wonders on your lashes.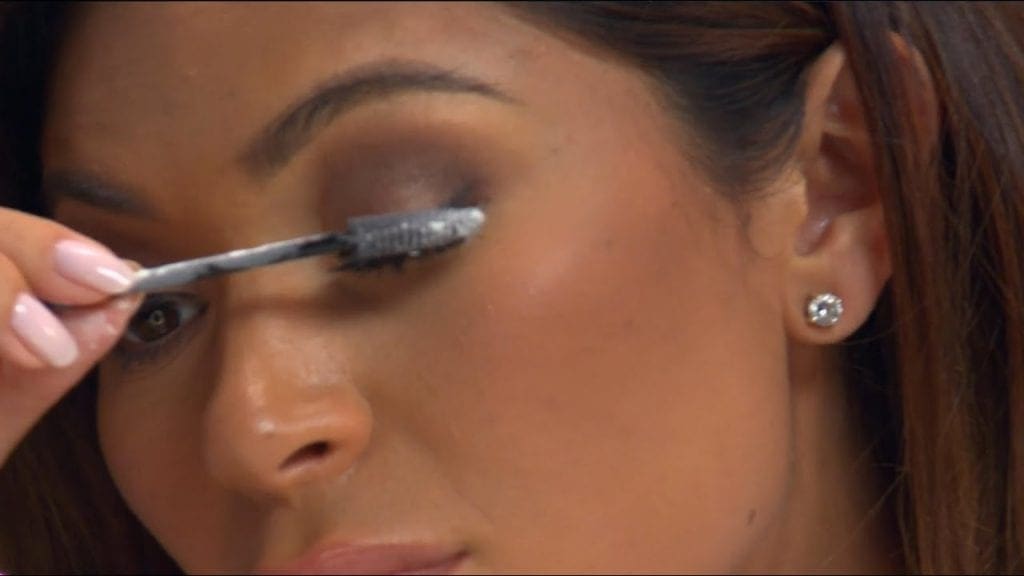 This trick is for those who have thin/fair lashes. After finishing curling your lashes and using some mascara, powder some baby powder on the mascara brush and apply it on your lashes. Let it dry. Once it's dried apply some more mascara. The result will make you look like you have lash extensions.
Pouty lips
The pouty lips frenzy started some years ago, even before Kylie Jenner released her lipstick kit line. Since it started, brands have released different glosses and products that would make one's lips swell, making them look fuller, without them having to go to the doctor for the same effect.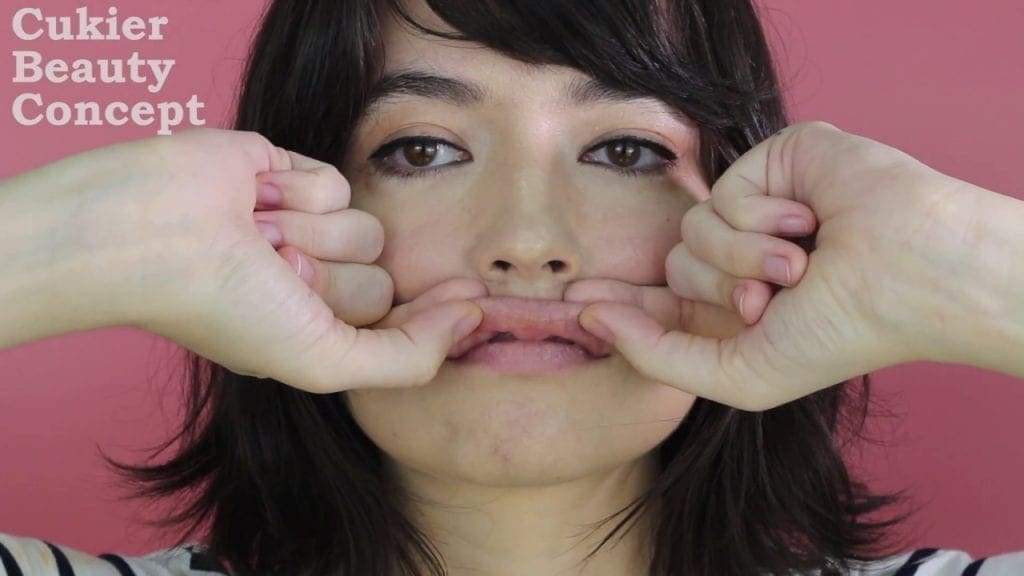 All those products have chemicals in them that will irritate your lips, giving you a burning sensation. In case you're like us and don't like using lip enhancing products, we have a better and more natural solution for you: lip massages. Use your favorite face cream and start massaging your lips by gliding your hands over your lips from the center to the sides.
Fast nail polish remover
How annoying it is to remove a nail polish that refuses to come off your nails. Even if we have to give credit to the brand that created such good quality nail polish, we need a quick and effective way to make that nail polish disappear.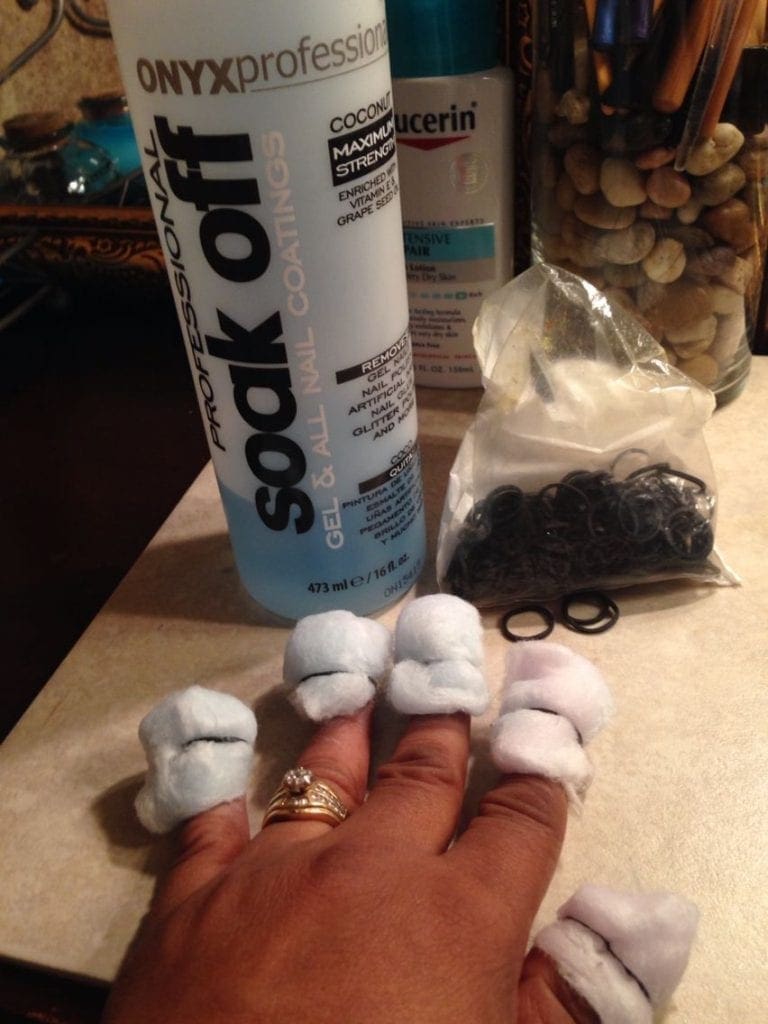 You might think that the nail remover is the problem when instead, the problem is that we tend not to let the acetone solution take enough time to work. Next time you remove your nail polish, try to leave the soaked cotton pad on top of your nail for a little longer. You will see that it will work better.
Fake lashes for beginners
If you are a beginner when it comes to fake lashes, the way we are, chances are that applying them is stressful to you too. All that glue going all over your lashes and eyes and… it's just too much to deal with.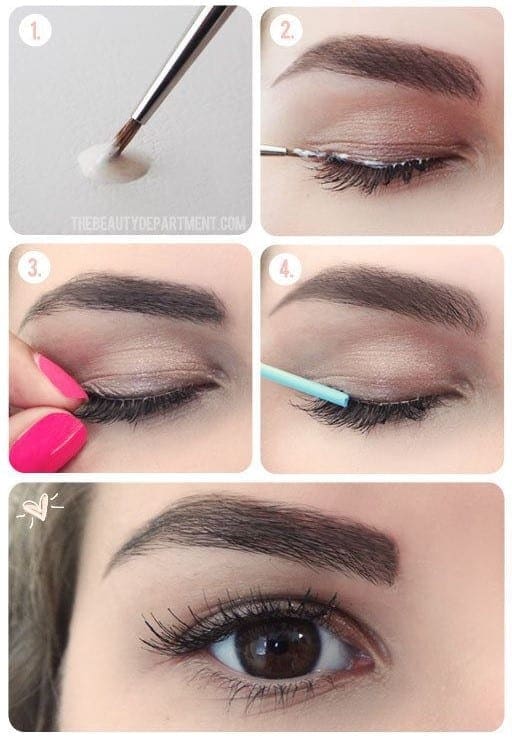 Apparently, the main mistake we beginners make is when applying the lashes on our eyelids is that we don't let the glue dry out a bit before applying the lash. Next time you apply falsies, try this trick; we guarantee it. Oh, also the method pictured above is really good for beginners.
Split ends
You have split ends, but you're not in the mood to go to the hair salon? We get it; some of us have a real phobia when it comes to getting a haircut. We all know that most hairdressers barely listen to us when we tell them how much we want them to cut from our hair.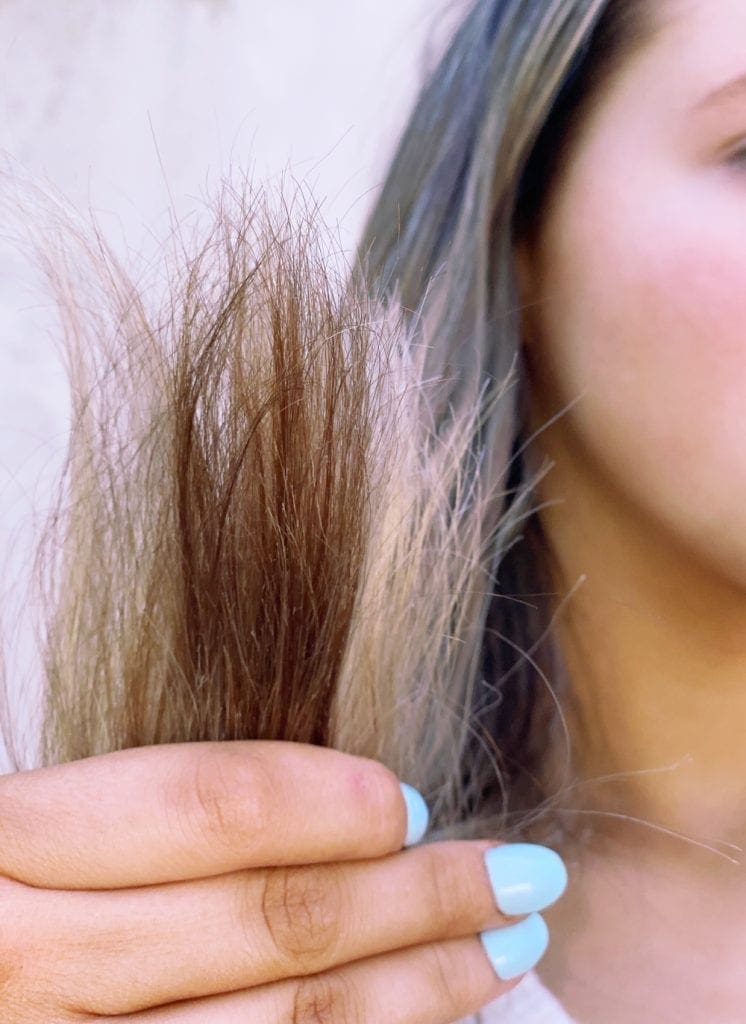 On the other hand, split ends make your hair look so unhealthy. Not to mention that hair that has split ends tend to tangle more than healthy hair. Well, to hide those split ends, try applying a light layer of body lotions on your ends. You will be surprised how good your hair will look.
Natural bronzer
It's 8 pm, you're already half an hour late to your friend's birthday party, and you realize that your bronzer is finished. The container is empty, and your makeup will not look the same without that final touch. What will you do?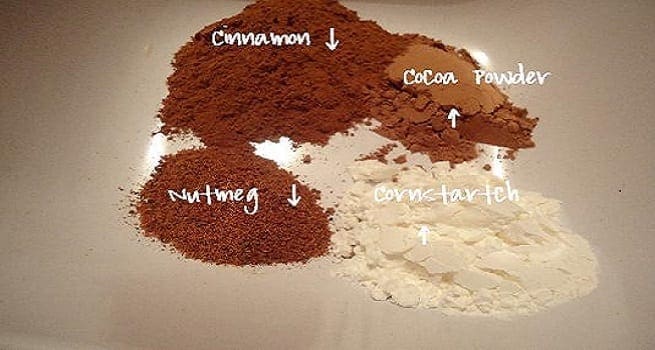 You go to your pantry and you reach for: cocoa powder, cornstarch, nutmeg, and cinnamon. Mix all these four ingredients together, and you will get a very good quality, natural bronzer that will make those girls in the restroom jealous.
Clear pores
Clearing your pores was never this cheap and easy. We all know how expensive and long it takes to make an appointment for a cosmetic treatment. Well, if you have an issue with blackheads, we might have the solution for you.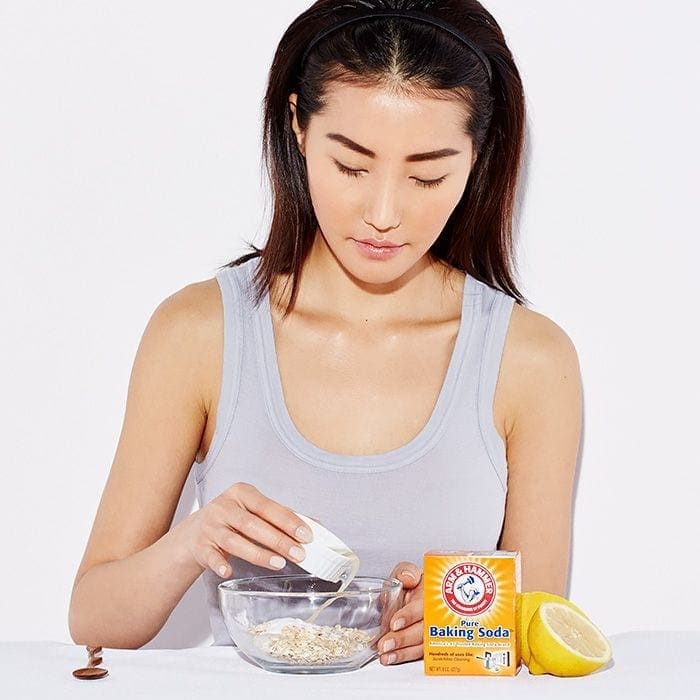 All you need to clean your pores is baking soda (we told you it's a must-have) and orange juice. Make sure the orange juice is freshly squeezed and not bottled. Mix these two ingredients together and apply to your skin. We assure you, you will love the results you'll see.
Top tier manicure at home
For most women, applying nail polish is something they've been doing for years. However, that doesn't always mean that they are good at it. It's the whole reason why people spend hundreds of dollars to get them professionally done at the nail salon.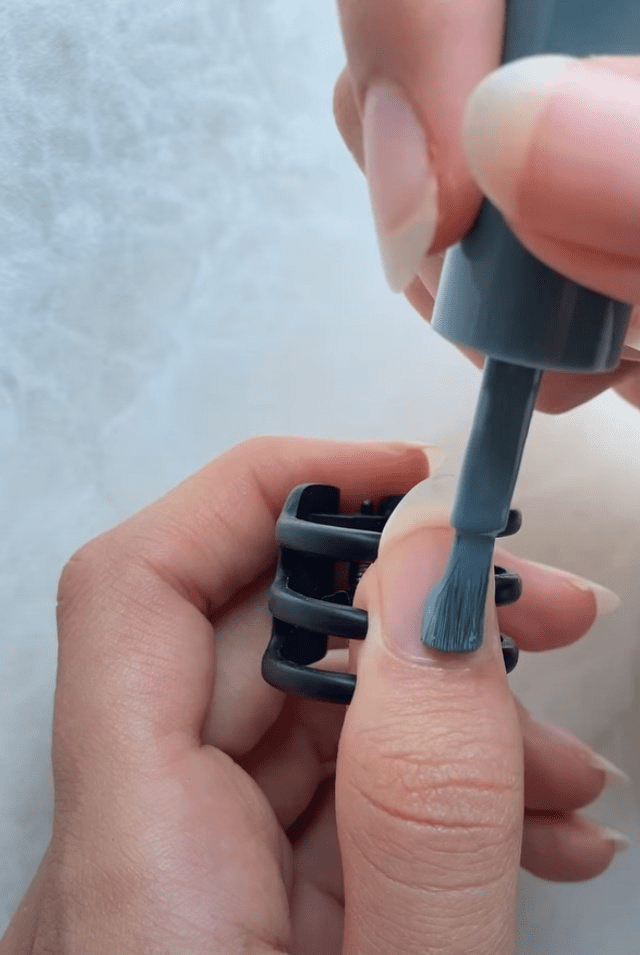 One of the hardest parts about painting your nails at home is doing the edges without flooding the cuticle area. To easily do that, use a mini jaw hair clip to hold the skin back. This hack will surely save you a lot of time with cleanup and money as well.