We're Lovin' It: 35 McDonald's Menu Hacks That Make Meals Even Happier
By Ziyee N July 31, 2023
---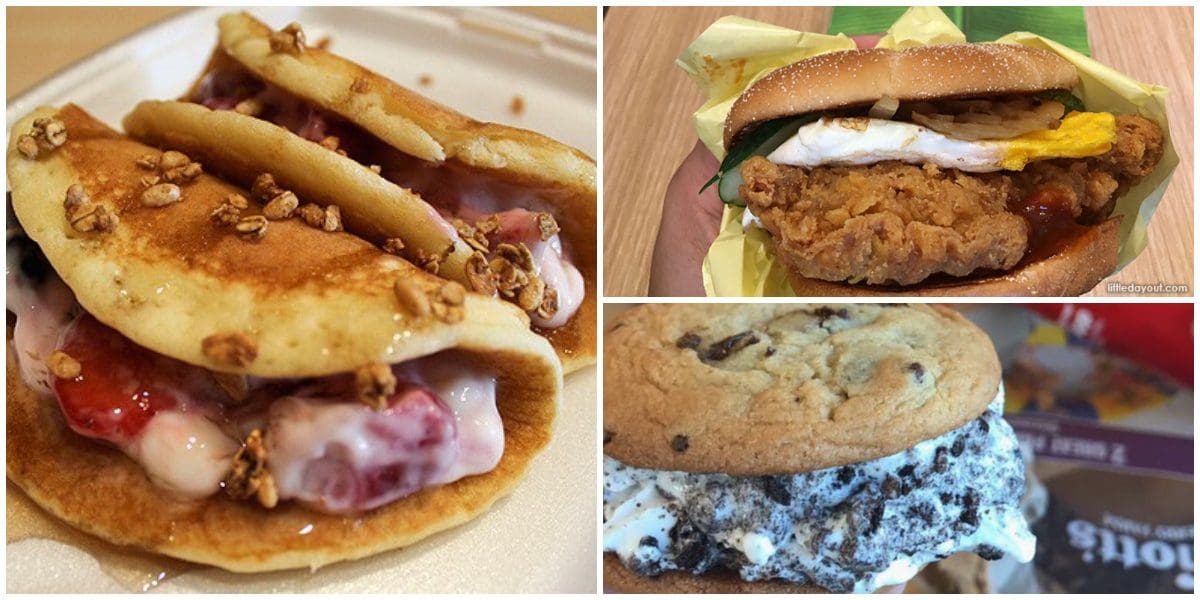 This article was originally published on
morehackz
McDonald's is our best friend when it comes to satisfying cravings during late-night rendezvous or grabbing quick bites on busy days because it's the quickest meal to get. Not to mention that there's a McDonald's every two steps of the way. However, the same menu is getting quite boring for regular customers. Additionally, some of the restaurant's popular meals are kind of pricey compared to its competitors in the fast-food industry. Therefore, here are 35 McDonald's hacks that you need to know to save some bucks, eat fresher and more conveniently, and discover new and secret menus! Moreover, this is also a great way to celebrate November 16th, better known as "National Fast-Food Day." Hopefully, you'll thank us after your next visit to McDonald's.
1. Best of Both Worlds
It is a known fact that McDonald's serves excellent breakfast meals; if you haven't tried them, you definitely should, especially the hash browns. Unfortunately, the breakfast menu is available until 10:30 am. Only for the "early birds," we suppose.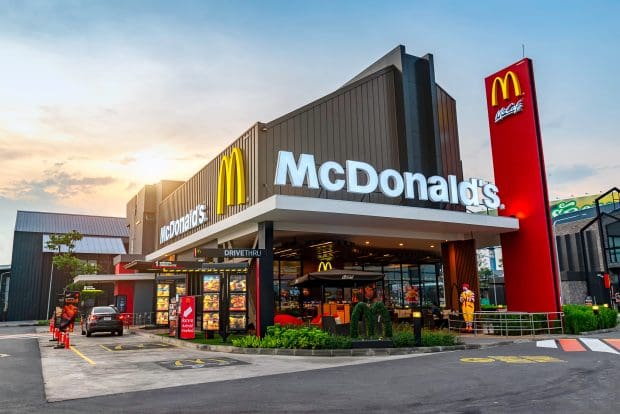 Luckily, there is a time slot brunch lovers can take advantage of. McDonald's breakfast to lunch conversion takes place between 10:30 and 11 am; both breakfast and lunch are available at this time; we recommend ordering a cheeseburger and getting hash browns rather than fries.
2. Skipping Queues
McDonald's customers love the restaurant's drive-thru, but sometimes they are congested and slow. One solution is for everyone to think of what they want to order before reaching the ordering station; this would make the drive-thru experience quicker. Sounds so very simple.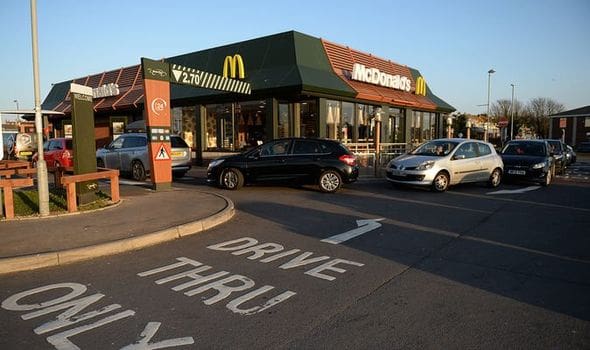 Another thing you could do to avoid the long drive-thru lines is to go into the restaurant and order from the counter. Since most customers are waiting for the drive-thru, there tend to be fewer walk-in customers inside, making it quicker to get your meal.
3. McFlurry Lid
Speaking of McDonald's drive-thru, we're pretty sure that you've been looking for a place to eat those fries you ordered while driving. Eating plain fries is boring. We always like to dip them in sauce, but we all know this can get messy when you're inside a moving vehicle.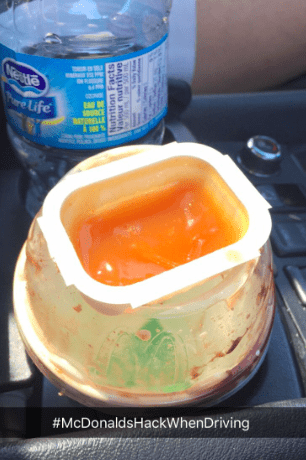 A quick and easy way to eat the fries with the sauce is to ask the staff for a McFlurry lid. Then, place the sauce in the lid, find a suitable place in your car to place it in – like the cup holder – and eat away!
4. Fries Container – part 1
As mentioned above, McDonald's fries taste best with your favorite dipping sauce. However, it can be somewhat troublesome to eat your favorite fast-food treat while holding the fries in one hand and the sauce in the other while not seated at a table.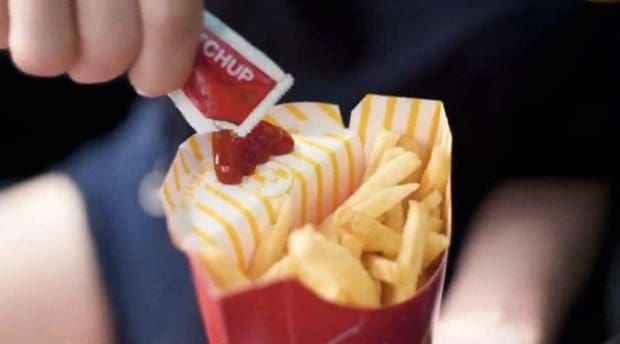 Simple tweaks to the fries container can help solve this problem; folding down the perforated edges of the fries container forms a small space suitable to put the sauce in. Now, you can hold both the fries and the sauce with one hand.
5. Fries Container – part 2
Another hack that involves the secret uses of the fries container is to avoid spillage while eating a burger. It would be a fashion nightmare to eat a burger and have a sauce stain messing up that outfit you spent hours choosing.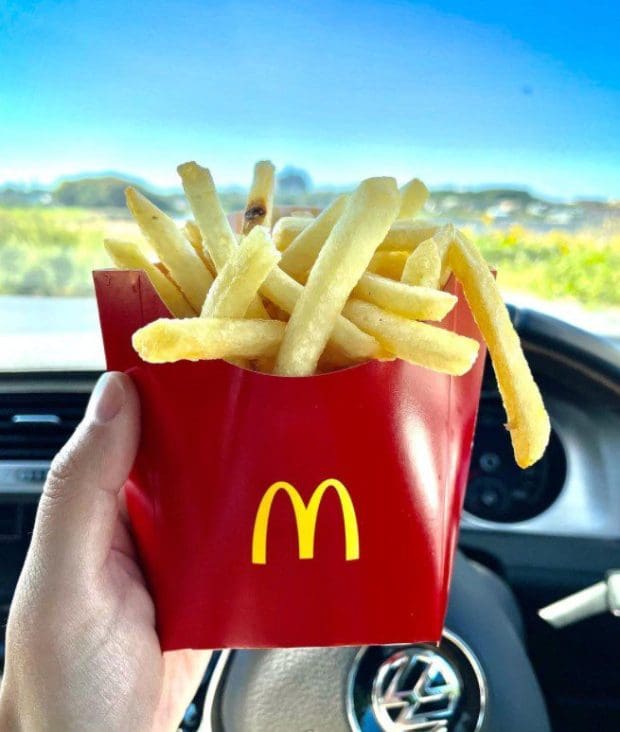 After finishing the fries, use the empty fries container to place the burger in. This way, any sauce that spilled will be caught inside the fries container rather than on your outfit; a great way to avoid any hassle and keep your hands clean too.
6. Happy Meal Boxes
Are you someone who has kids and eats at McDonald's pretty regularly? If you are, you're probably going to order the Happy Meal and will wonder how on earth your kid is going to eat the meal without a plate.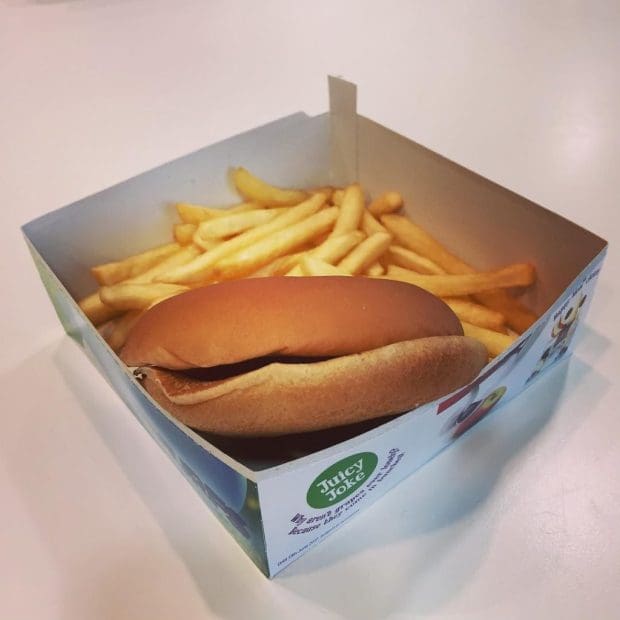 Not to worry; McDonald's has got your back. The Happy Meal Box can be transformed into a plate in an instant. Just look for the hidden tab on the box and pull it, then you can throw away the top, leaving you with the bottom part – the plate.
7. Eating On-the-Go
This next hack is for those who would like to have a full meal without being confined to a table. You would think that this would be difficult, but TikTok users will prove you wrong with this hack they discovered.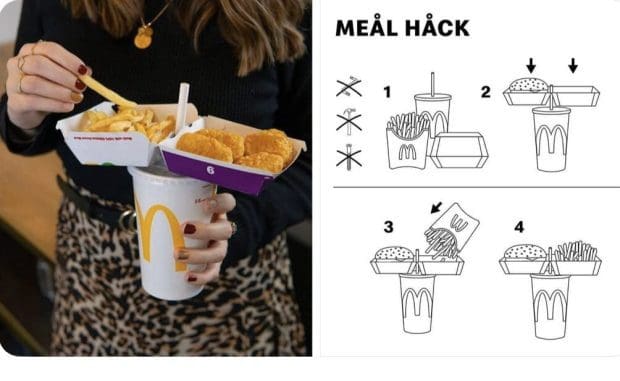 Start by unfolding your burger box, then perching it on top of your drink; you could add fries into the burger box as well for an extra snack. Once you're done, you'll have a meal you can eat while you are on the move. 
8. Hot Fries
McDonald's has the best fries, but this does not include the soggy and cold fries commonly served during slow hours, which taste disgusting. Fortunately, there is something we could do to ensure that we have hot and fresh fries every time we order them.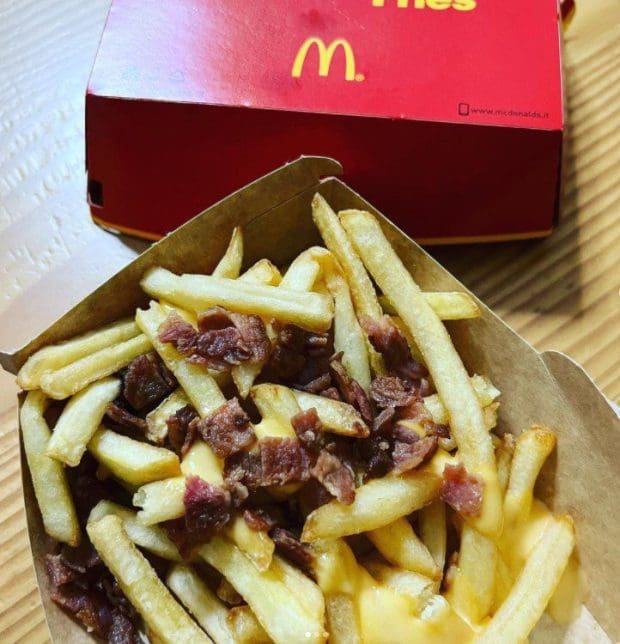 Go ahead and order the fries without salt; the McDonald's staff would make a new batch of fries that is crispy and hot. Then, you can ask for salt packets for your unsalted fries. Both unsalted and salted fries cost the same, the only difference being one is guaranteed to be fresh.
9. Fresher Food
Going to a McDonald's doesn't always mean getting the freshest burgers; who knows how long the burgers had been sitting there before you came in and ordered it. An easy solution is to ask for the receipts. Who would have thought?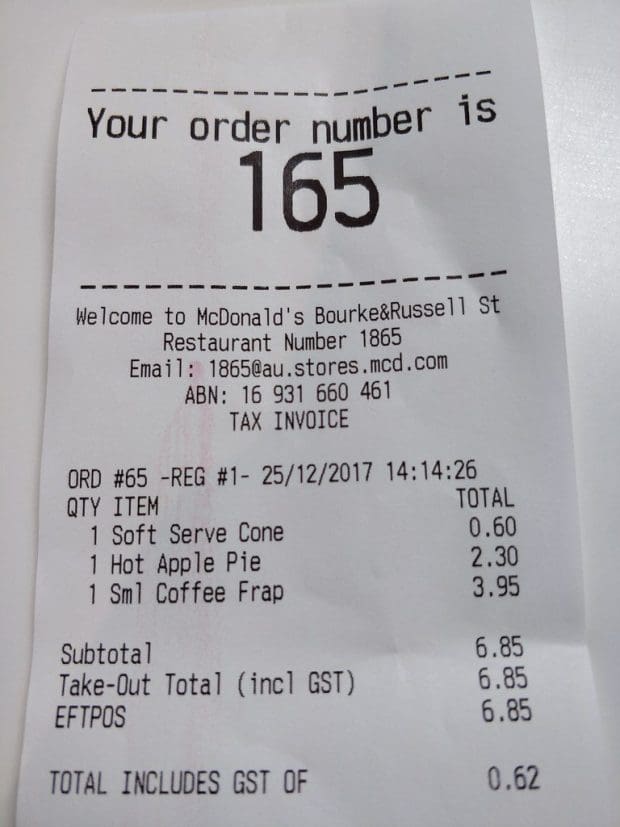 Mystery shoppers are people who assess and rate the quality of a restaurant's goods and services; they often ask for receipts so they could be reimbursed later. if you ask for a receipt, McDonald's staff will assume that you're a mystery shopper and consequently give you fresher food.
10. Getting the Best Service
Rush hours are the worst hours to go to a McDonald's; the staff is rushing, the place is crammed with people, and to make it worse, there's a chance that the team is too swamped that they will neglect your special requests.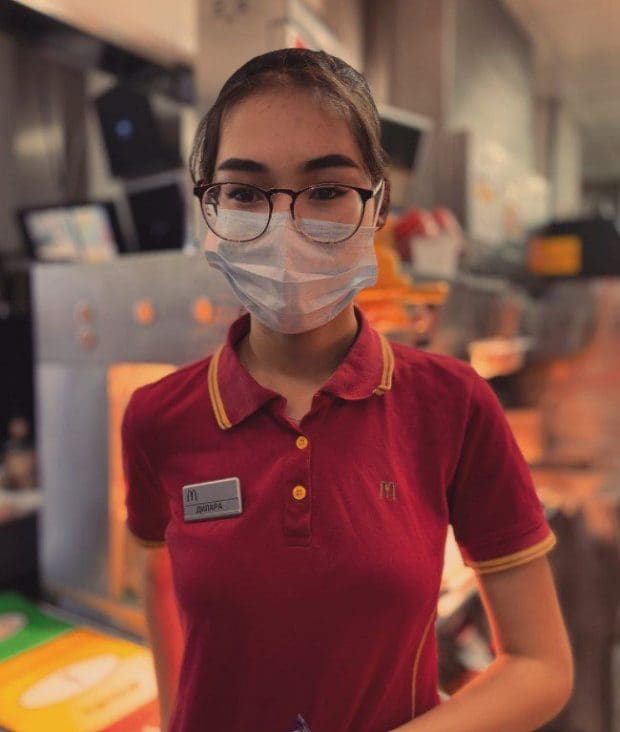 A straightforward solution is to go during non-rush hours. Some of the best hours to go are generally between 12 pm and 2 pm, and 5 pm and 7 pm; employees are extra careful with their service during these times because mystery shoppers often come then.
11. Saving on Big Mac
Something that is a must to try at McDonald's would be its legendary Big Mac. It's absolutely delicious but, unfortunately, rather expensive for a burger. Lucky for you, here's a smart hack for getting a Big Mac at half its price.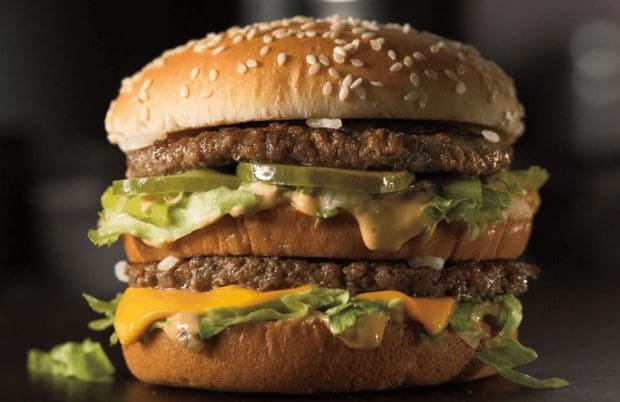 Head to the nearest McDonald's and order a McDouble without the ketchup and mustard and replace it with the Big Mac sauce. Both taste the same but compared to Big Mac, the double patty is cheaper and all it's missing is a bun in between the patties. Fewer carbs!
12. Saving on Sausage Egg McMuffin
A favorite breakfast item is the Sausage Egg McMuffin. Like most of McDonald's most popular items, this sandwich is quite pricey as well. Fortunately, here's an easy substitution to help you save some bucks and make your next trip a happier one.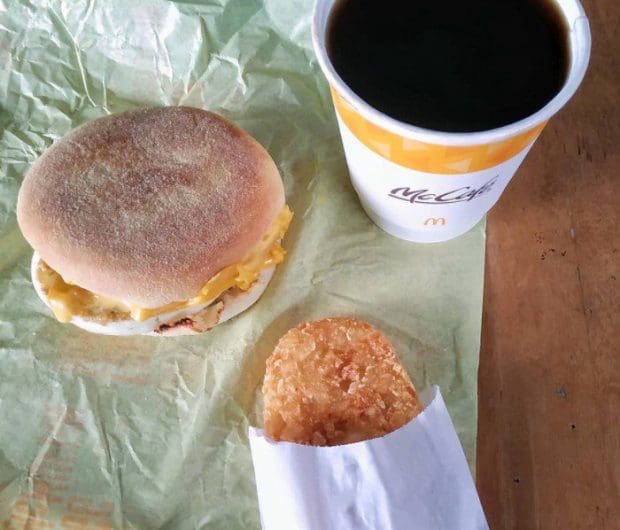 Simply order a normal Sausage McMuffin with an additional serving of eggs. Both are practically identical, the only difference being the price. By ordering add-ons, you are getting the same product at a lower price. This is our favorite hack!
13. Saving on Hash Browns
Hash browns are another favorite, and customers often order an extra serving of the hash browns because they are just that good. McDonald's typically charges about a buck for one additional slab of potato. Now, there's a way to save on this delicious item.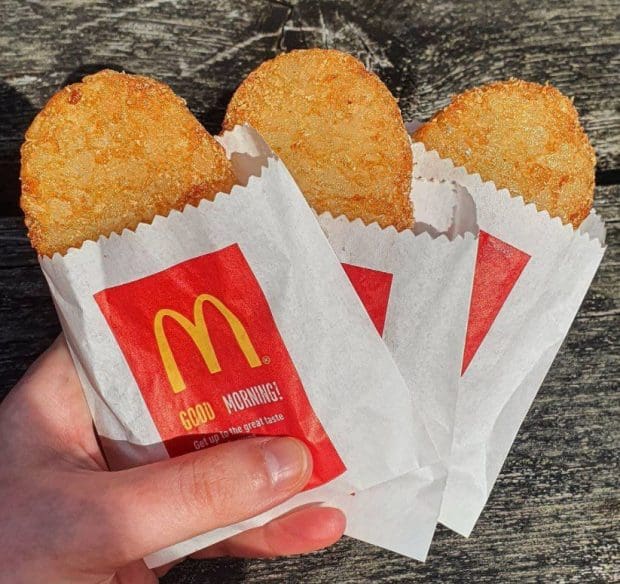 The "Uplift Hash Brown" button on the till machine charges 50 cents for each piece of hash brown when a purchase of any meal has been made. However, McDonald's staff are told to charge full price for the hash browns unless customers ask about this.
14. Saving on Drinks
If you wish to try the promotional drinks at McDonald's but aren't willing to pay more than $2 for it, remember this hack. Buy any hot beverage of your choice; when you've finished the drink, ask for a refill of any promotional drink you'd like to try.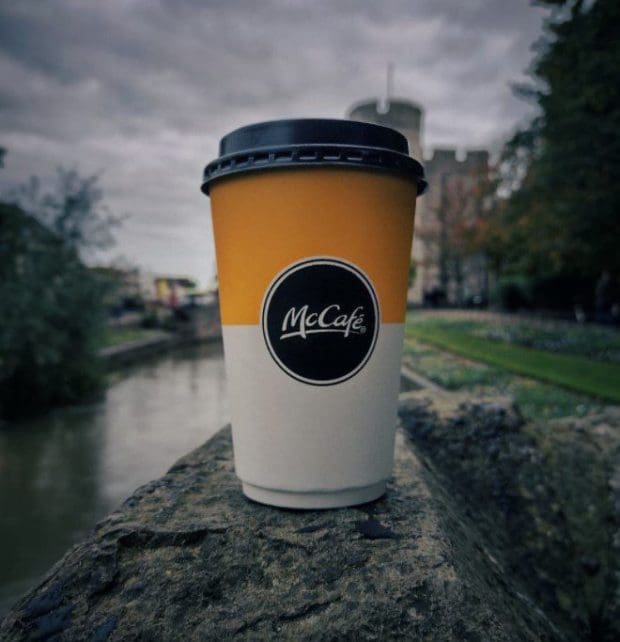 Alternatively, find out which days McDonald's McCafe is offering its drinks at half price and visit the nearest location to try out the drinks. Some McDonald's locations provide a variety of drinks at half price every Wednesday, starting from 8 am onwards.
15. Decoy Effect Strategy
The decoy effect is a simple trick companies use to fool you into spending more on their product. McDonald's uses a medium drink that costs $1.29 as a decoy that makes you buy the large drink at $1.49 instead of a small that costs $1.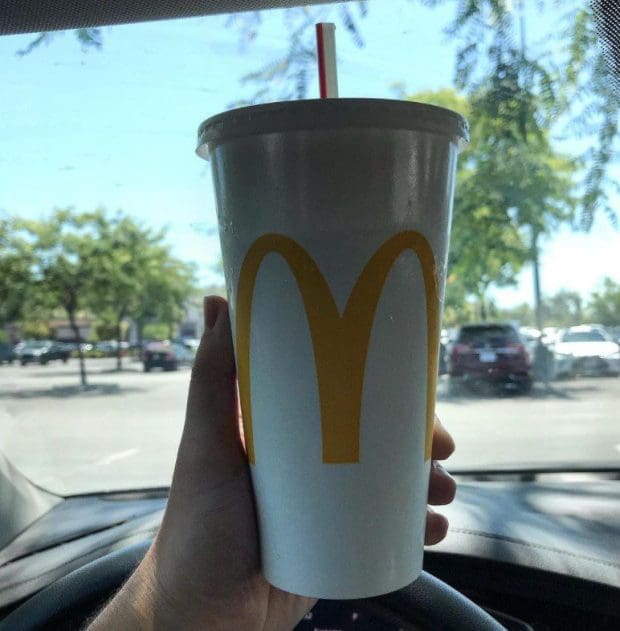 Something else you could do to save on drinks is to avoid price decoys by buying one large drink and splitting the large drink into two small cups, which are free of cost, which would save you a whole 51 cents.
16. Getting More of McFlurry
The perfect McFlurry consists of the perfect ice cream to topping ratio. However, most of the time, there's too much ice cream and not enough cookie bits or candy; by the time you reach the bottom half of the McFlurry, you have finished the toppings already.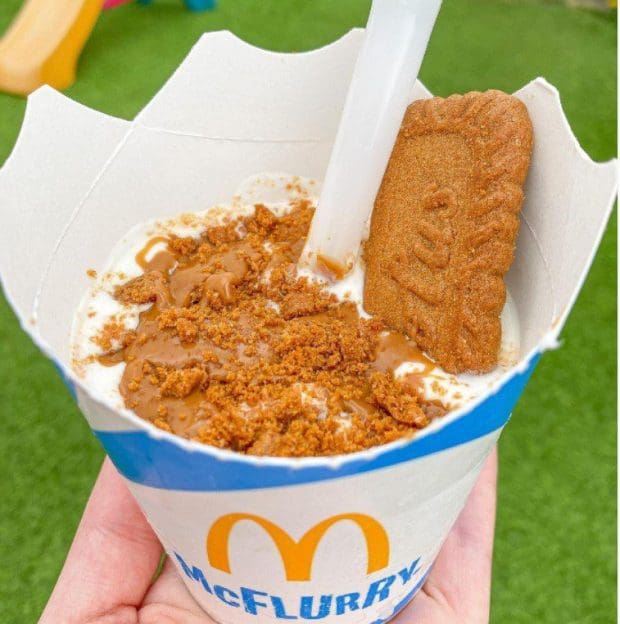 Did you know that you could get unlimited squirts of sauce and spoons of chocolate pieces for only 50 cents more? Keep this option in mind whenever you order the McFlurry to ensure that you always have enough toppings for your ice cream.
17. Oreo McFlurry Twist
As mentioned above, McFlurry ice creams taste best when the ice cream to toppings ratio is perfectly balanced. Instead of paying more for unlimited sauce and chocolate pieces only, try this "recipe" for perfection. It is totally life-changing and we will be doing this every time.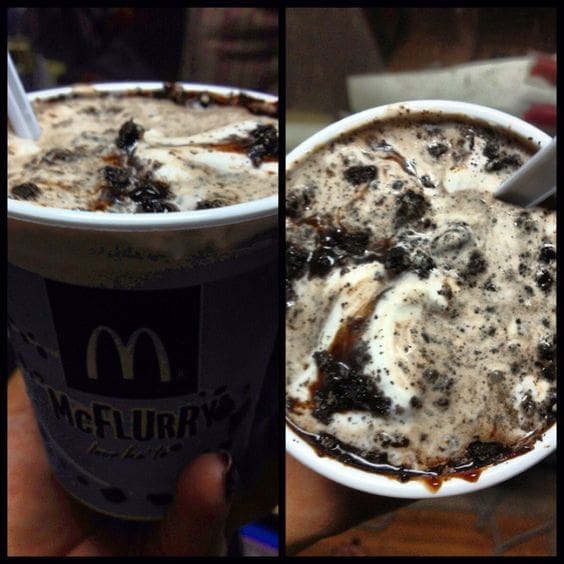 Upon ordering, kindly ask the McDonald's staff to add caramel sauce and hot fudge into your Oreo McFlurry. What's not to love about this combo? Caramel? Good. Fudge? Good. Oreo McFlurry? Good. A mixture of all three? A trip to heaven.
18. Multiples of 4
McDonald's nuggets are a great party food; if you are planning to order the nuggets in large quantities, don't. Some places charge you $1.19 or less for a box of four-piece McNuggets, but $3.60 or more for a ten-piece box.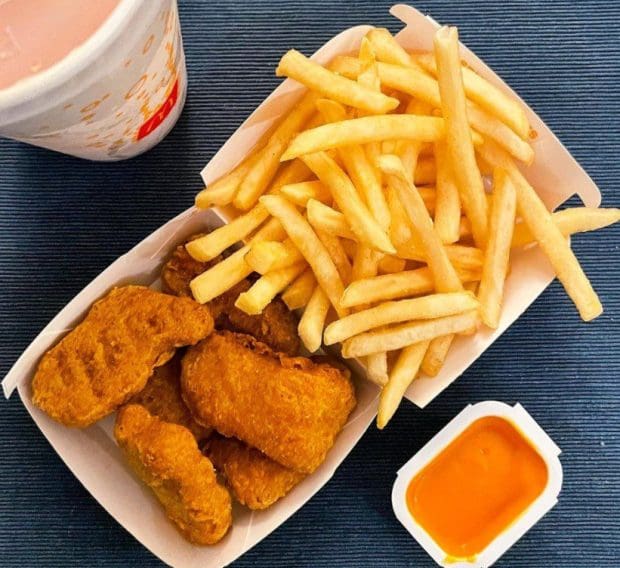 As you can see, there's not much of a price break by ordering in larger quantities. Also, the more your order, the more sauce you get. Thus, you should order multiple four-piece nuggets to save the most money when purchasing the McNuggets.
19. Vanilla Milkshakes
If you were to give us a McDonald's milkshake, we would devour it in a minute because they are absolutely delicious; we wish to have one for every meal at McDonald's, but sometimes, we need caffeine for extra energy ordinary milkshakes don't have.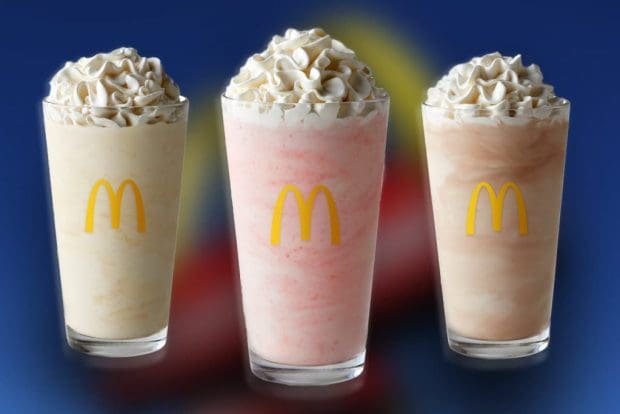 Here's something you could do to transform your ordinary milkshake and give it a caffeine kick – go up to the counter and order one regular milkshake of your choice and one expresso. Mix the two together, and you'll have a caffeinated milkshake.
20. Milkshake Combo
As mentioned before, McDonald's milkshakes are unquestionably the best amongst its competitors. We believe the most challenging decision that most of you would face when ordering one is whether to order the chocolate, vanilla, or strawberry milkshake.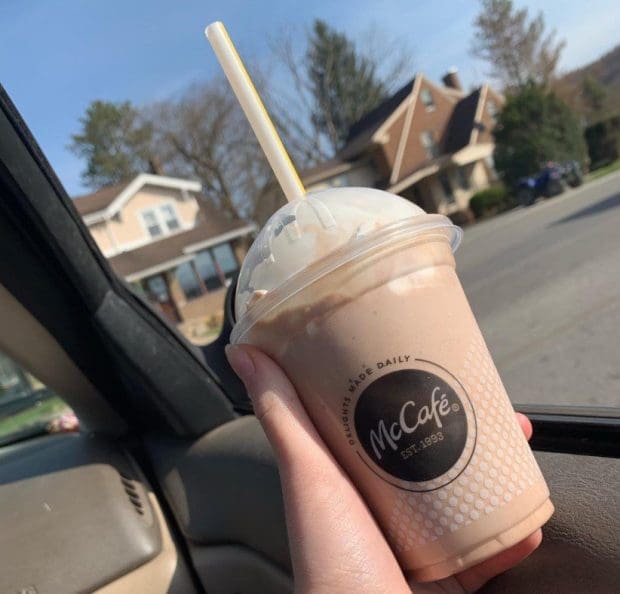 To keep you from scratching your heads on this matter, McDonald's has come up with a simple solution, a combination of all three milkshakes, which is called a Neapolitan milkshake. If you love McDonald's milkshakes as much as we do, you won't regret ordering this.
21. Milk Teas
Just like the rest of the world, we are crazy for boba milk teas, and we sure would like a cup of this glorious drink to pair with our delicious McDonald's meal. However, it's sad to say that McDonald's has yet to add milk teas to their menus, even as a temporary item.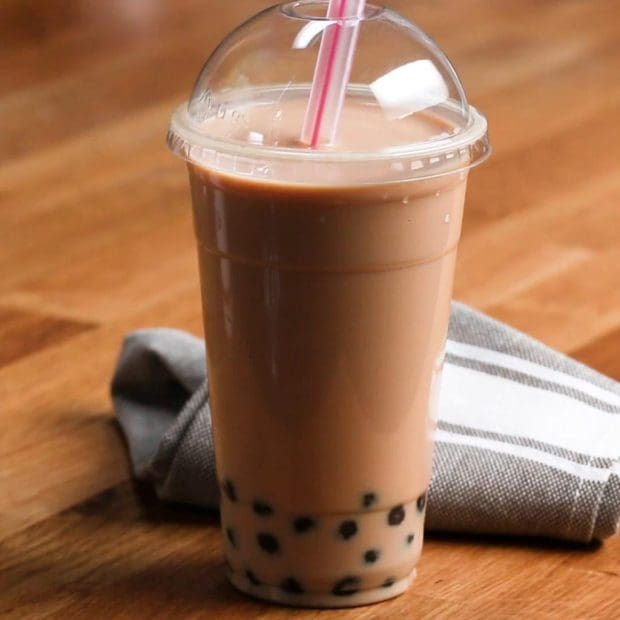 Not to fear, you can create milk teas without the boba from existing items on McDonald's menu. Order yourself a cup of sweet tea and ask the staff for some creamer; mixing the two together would result in a delicious milk tea.
22. Mocha Frappes
This next tip is for the strong coffee lovers who love to try different types of coffees other than regular old americano. Coffees like lattes, mochas, and cappuccinos aren't necessarily that strong, and thus don't give you the caffeine boost you need.
Keep in mind that there's an option to add espresso shots in your drink to make it stronger than it usually is. We recommend adding two espresso shots to a Mocha Frappe, which enhances the caffeine flavor in the not-so-strong chocolaty coffee.  
23. Iced Lattes
If you are one who loves affogatos, you're sure to enjoy this "invention" TikTok users came up with. Affogatos are a coffee-based dessert where you add a hot espresso shot to a scoop of ice cream, preferably vanilla. Sounds amazing.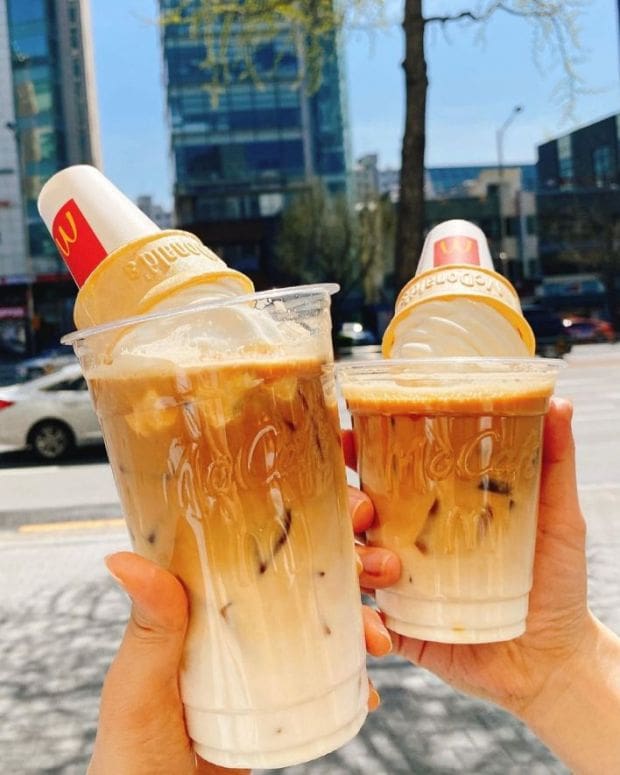 Order an iced latte. You could add espresso shots if you'd like. In addition, order a plain vanilla ice cream. Then add the ice cream to the iced latte. There you have it, your "self-made" McDonald's affogato, which will surely brighten your day.
24. Floats
Do you want to order something special for your kids but have difficulties deciding what special treat to get them? Combining both of your kids' favorites – ice cream and soda might be the best idea for a refreshing drink.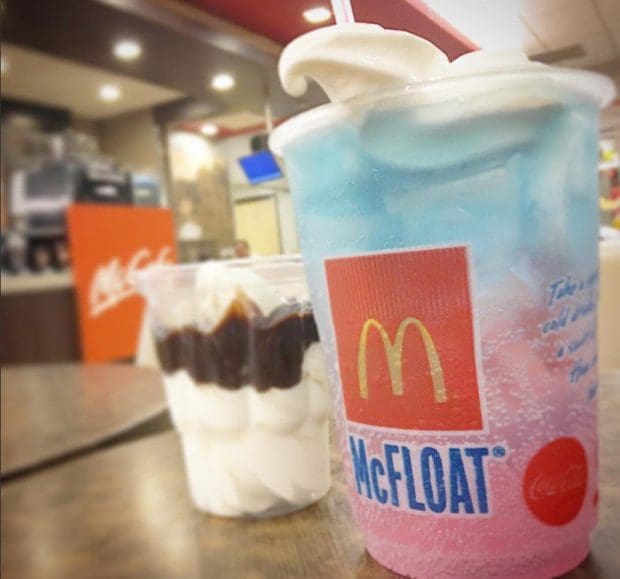 To create your own float, order a classic McDonald's vanilla ice cream and a soft drink of your choice (or, rather, your kid's choice). Next, add the ice cream to the cup and give it a good mix. The kids w will be so happy.
25. Ice Cream Sandwiches
When it comes to summertime, we're always looking for cold desserts like ice creams to help cool ourselves from the heat. This next idea takes ordinary ice cream to the next level, but it requires a little constructing of our own.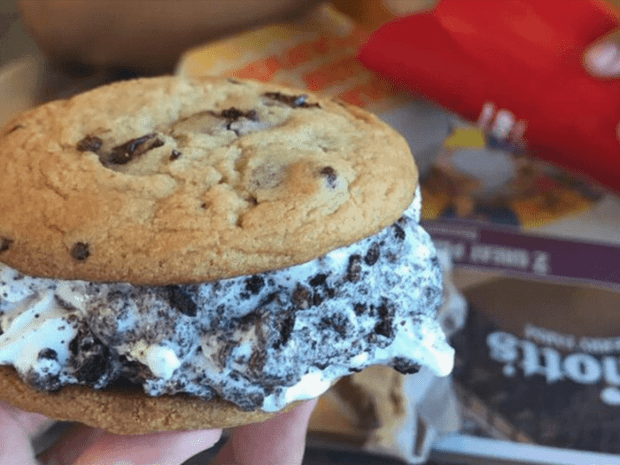 Create an ice cream sandwich by combining an order of soft bake cookies with an Oreo McFlurry; place the ice cream in between two soft bake cookies of your choice and eat away. Do note that this could get messy as the ice cream can melt while you're eating.
26. Apple Pies
McDonald's apple pies are a classic and have been on the menu forever now. For loyal apple pie fans, we bet that regular apple pies are getting kind of boring and unoriginal even for you. That's why McDonald's is always adding new pie flavors.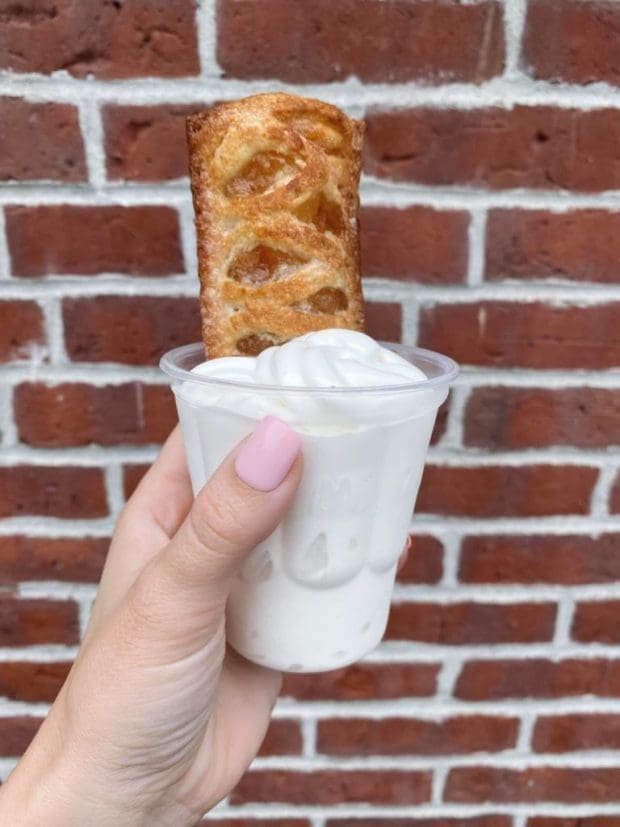 If none of the new flavors win your heart, here is something you could try. Combine two of McDonald's classic desserts – the apple pie and the vanilla ice cream. Pies and ice cream are a match made in heaven; it is guaranteed to taste amazing!
27. Crepes
McDonald's pancakes might not currently be as popular as the other breakfast items they offer, but this would not be the case if more of its customers knew how to transform this ordinary meal into delicious crepes. Your morning rush just got sweeter.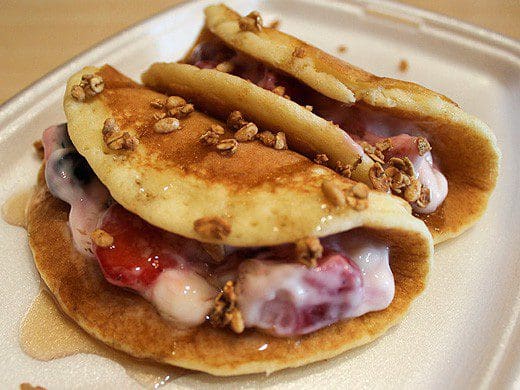 Order McDonald's pancakes and a kids' fruit bag and mix the two together and you'll have your very own DIY crepes. The next time you pay this chain a visit early enough in the day, be sure to give this hack a try.
28. Fries as Dessert
Don't be quick to dismiss the idea of having fries as dessert. If you've never tried fries as dessert before, we highly suggest you try it today. Order one serving of fries without salt to get them hot and fresh along with one vanilla ice cream.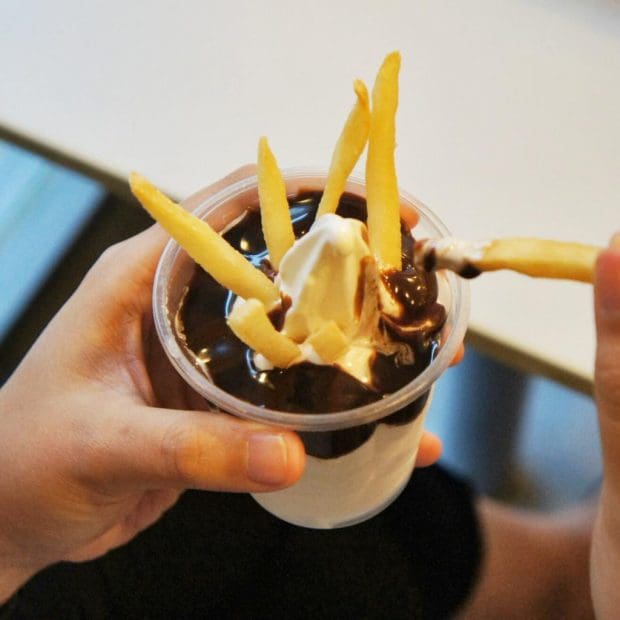 You could salt the fries yourself or not. Then, dip the fries in the ice cream and have a bite; sweet, salty, and crispy all in one bite. Great way to transform a savory snack into a sweet dessert, don't you think?
29. Buffalo Ranch Fries
It's alright if you don't exactly like the fries as a dessert idea. We know that this funky food combo isn't for everyone. To compensate for that, try this next idea that could elevate the ordinary fries you love so much.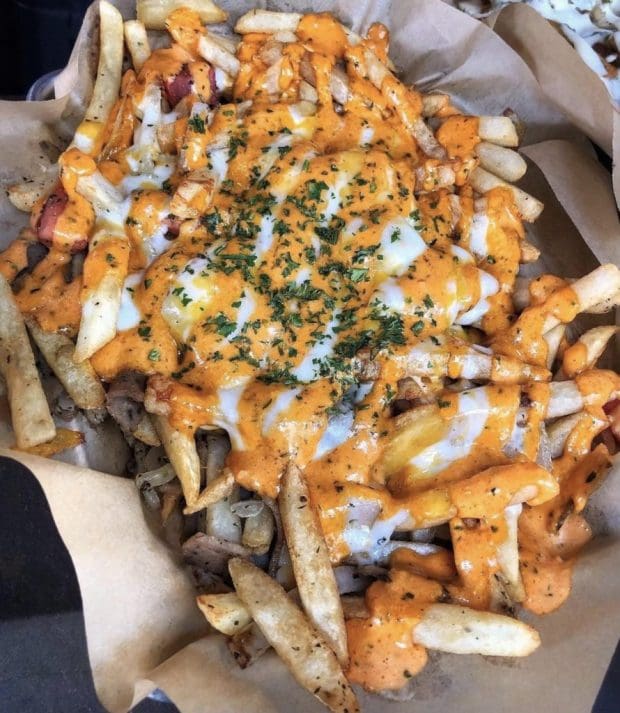 Upon your next visit to McDonald's, order the fries along with a cup of ranch dressing and buffalo sauce. Pour all the ingredients into a takeaway bag, give it a good shake, and your buffalo ranch fries are ready! Bon appetit!
30. Chicken Salad
Don't automatically assume that a fast-food restaurant only serves fast-foods that are unhealthy and super high in fat and calories. You can almost always find something that is somewhat healthy among the existing options on the menu! Here is a favorite of ours.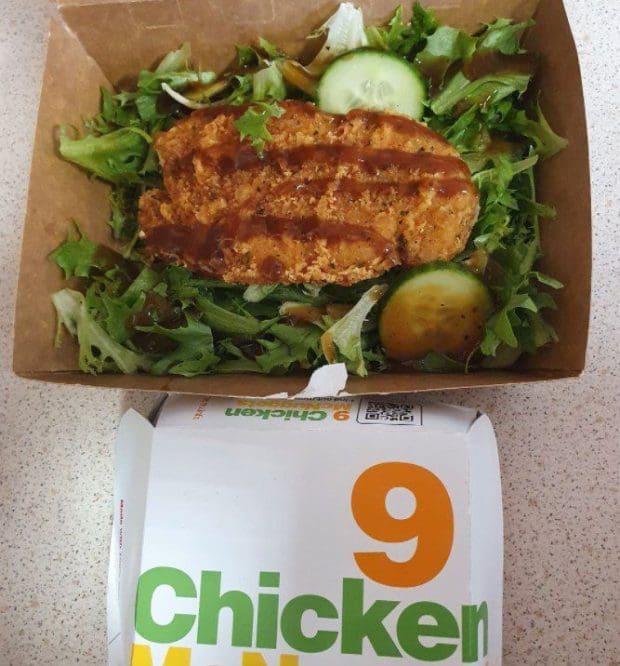 If you fancy a chicken salad, McDonald's has items that you could mix and match to get a chicken salad. Order the McNuggets and a salad, then tear the McNuggets into smaller pieces and combine it with the salad. Bam.
31. Caesar's Salad
Perhaps you didn't know there are slightly healthier options for a McDonald's meal before that last entry. Allow us to blow your mind once more with a second salad option. You could opt for Caesar's salad as an alternative to chicken salads.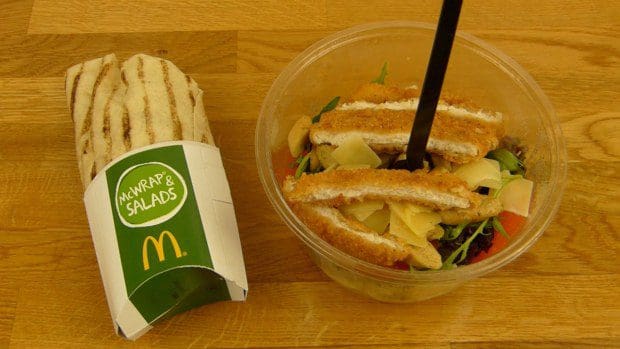 Simply order a side Caesar with 2 grilled chicken breasts; you could tear the chicken breasts into smaller pieces or eat the chicken breasts as mains with a salad on the side. There you have it; two simple, relatively healthy salad options for your next visit to McDonald's.
32. Land, Sea & Air Burger
There are so many burger options available at McDonald's, we always face difficulties in choosing the patties for our burgers. If you're someone who can't decide between a McChicken and a Filet-O-Fish and a beef patty, try this burger instead.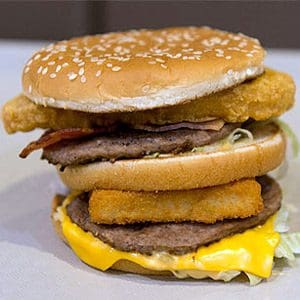 The Land, Sea and Air burger is a burger with a beef patty, a McChicken, and a Filet-O-Fish sandwiched together with buns in between. The burger is massive and could potentially feed two people if they are not big eaters.
33. Nasi Lemak Burger
Nasi Lemak is one of the most popular foods in Malaysia; to attract more customers, McDonald's added this burger to its menu temporarily and it was extremely popular; when they removed the burger from its menu, it broke the hearts of many.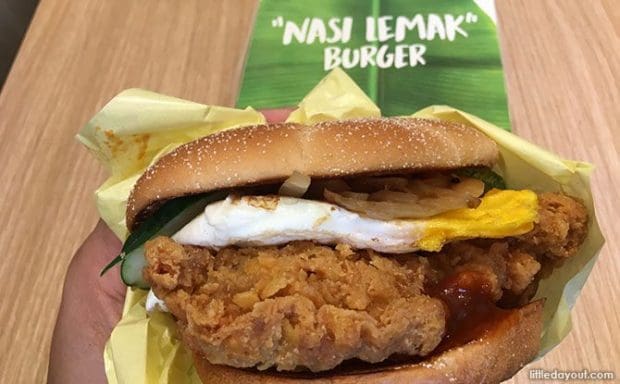 If you miss the Nasi Lemak burger, go ahead and ask for a special order of extra sambal on your next visit to McDonald's; the set comes with a burger and banana pie at the price of $9.40 while ala carte stands at $8.
34. Eggs Alternative
We just hate it when the eggs on our burgers are runny. If you're like us, or simply someone who doesn't enjoy the strangely folded egg patty which is pre-cooked, reheated, rubbery, and has an odd flavor, there's a simple solution for you.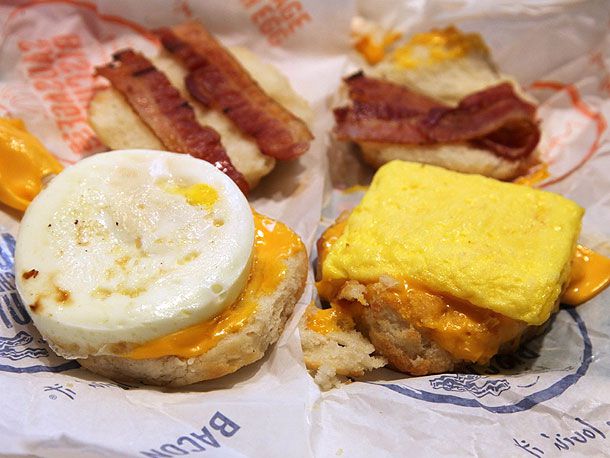 Ask the staff to replace the eggs with round eggs! Round eggs are usually reserved for breakfast, but if you put in a special request, the McDonald's staff would be happy to replace the original eggs with the round eggs.
35. Buns Alternative
If you are a picky eater or have a picky kid who doesn't like the sesame seeds on the original burger buns and refuses to eat a bun with them or picks them out, this next hack is definitely for you.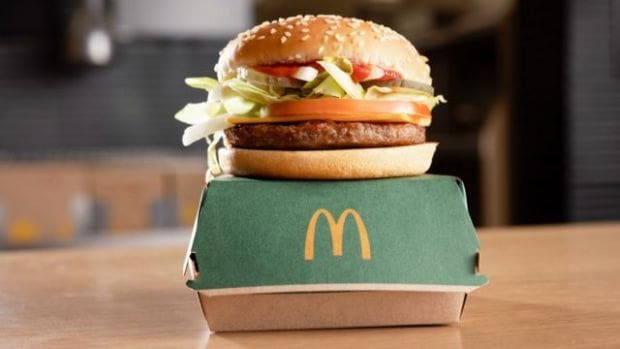 Upon ordering your burgers, you could request the staff for a change of buns; swap the regular seeded buns with steamed buns. The staff would even put a "specially made for you" sticker on the burger wrapping so that it doesn't get mixed up with other orders.