Downtime Glow Up: 40 Tried And Tested DIY Beauty Hacks That Will Enhance Anyone's Look
By Harpreet K August 1, 2023
---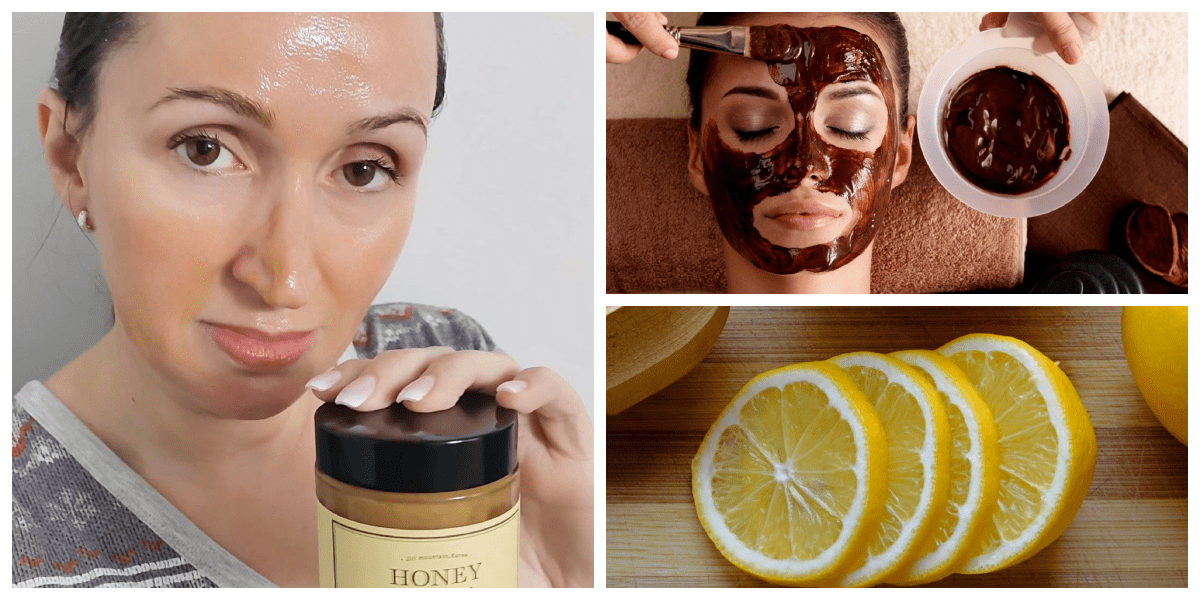 This article was originally published on
morehackz
Sometimes you have a dull skin day and wish to do something to improve it. If you're at home, you might want to try a new beauty look without spending hours or money at the salon. And while plenty of products in the market claim to give you gorgeous skin, the best way to achieve radiant skin is through simple, consistent beauty hacks.
So, to help you with this, we have put together a list of 40 DIY beauty hacks to help you get glowing skin in no time. From face masks to exfoliation treatments, we've got all the tips and tricks you need to make your skin look and feel its best with just a few ingredients. So, let us dig deeper into these easy and efficient hacks, shall we?
1. Aloe Vera is as good as you've heard
This seemingly uninteresting plant has oodles of benefits. For one, it's incredibly hydrating and can help to soothe any dryness or irritation. Additionally, aloe vera has antioxidant properties, which everyone is looking for in their skincare products these days.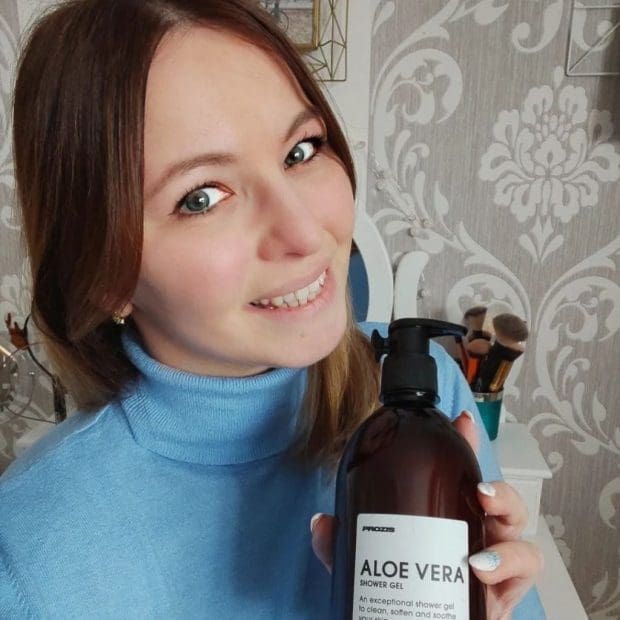 To use aloe vera for glowing skin, apply the gel from the plant to your face and neck after cleansing. If you are one of those people who finds the smell a bit off-putting, you can add a few drops of a fragrant essential oil like lavender. Wash the gell off after about 15 minutes.
2. Follow a face-cleansing routine
Another simple but effective hack is to develop and follow a face-cleansing routine. We know that sometimes after a night out, the last thing you want is to wash your face but trust us, it's extremely important. It helps your pores breathe.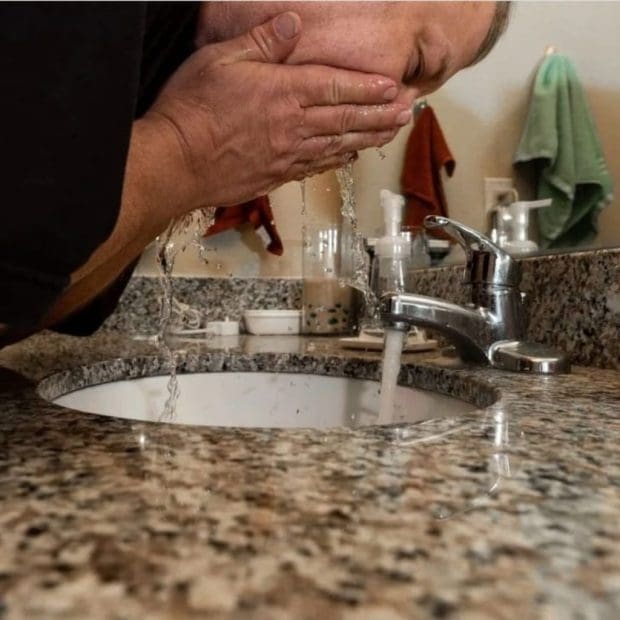 Choose a gentle cleanser (peeling agents can do more harm than good) and use lukewarm water rather than hot, which can be drying. After your face and hands are clean, add a little cleanser to your palms, rub them together and then massage that on your skin for a few seconds.
3. Use virgin coconut oil as a moisturizer
Coconut oil has been all the rage lately as a natural beauty product. And for a good reason too. Not only is it effective, but it's also inexpensive and easy to find. Virgin coconut oil is especially useful as a moisturizer for glowing skin.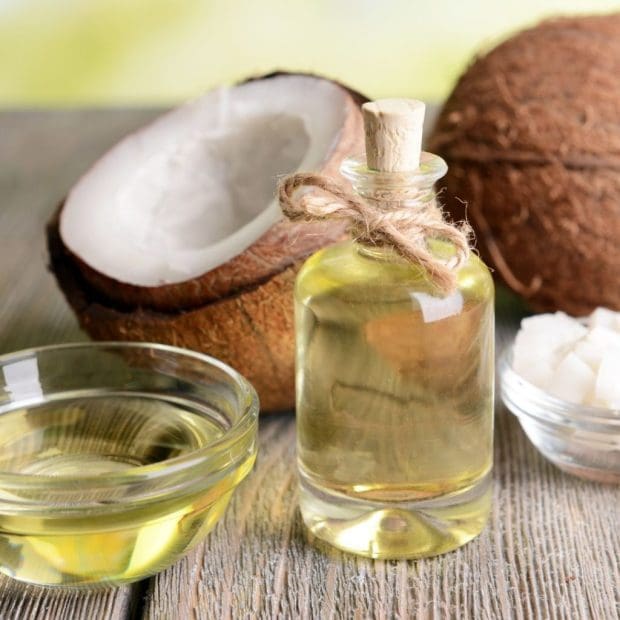 With the popularity of anti-aging products growing every day, this magical oil is your best bet to get that much-needed dose of Vitamin E and fatty acids. As usual, apply a reasonable amount on your face and leave it overnight for extra nourishing treatment or rinse it off after a few minutes if you prefer.
4. Don't leave the house without applying sunscreen
There are a few beauty hacks for glowing skin that everyone should know about, and one of the most important is never to be out in the sun without sunscreen. If you don't pay attention to this tip, you're risking significant damage and even, in some cases, skin cancer.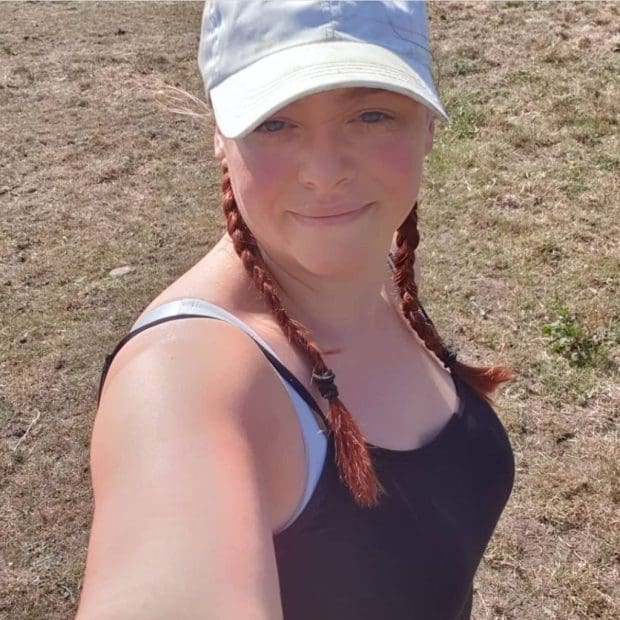 Seeing as the skin is the largest organ, we highly recommend taking care of it with these small routine tasks. Simply look for a product that works best for you that has an SPF of at least 30. If you're darker-skinned, remember melanin is not enough, so don't skimp on that sunscreen!
5. A healthy balanced diet is crucial
We are sure you've heard of the popular saying, "you are what you eat," and we're happy to report that it applies here too. You must ensure you eat plenty of fruits, lean proteins and vegetables, and whole grains to give your body the nutrients it needs to stay healthy and look its best.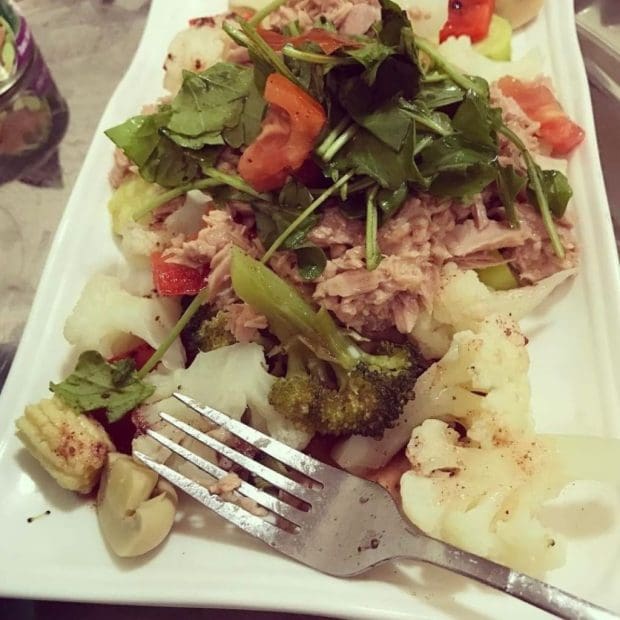 See that vitamin C that is now sold as a serum in bottles? You can also easily get that from consuming plenty of fresh fruits and veggies. So, next time your friend invites you to go to the farmers market, ensure you tag along and get some of those goodies!
6. Limit your shower time
Even if you prefer baths to showers, there's no denying that a hot shower fixes most things after a long day. Your muscles are relaxed, your skin is clean, and you're ready to tackle anything after. But for your information, spending too much time in the shower can be bad for your skin.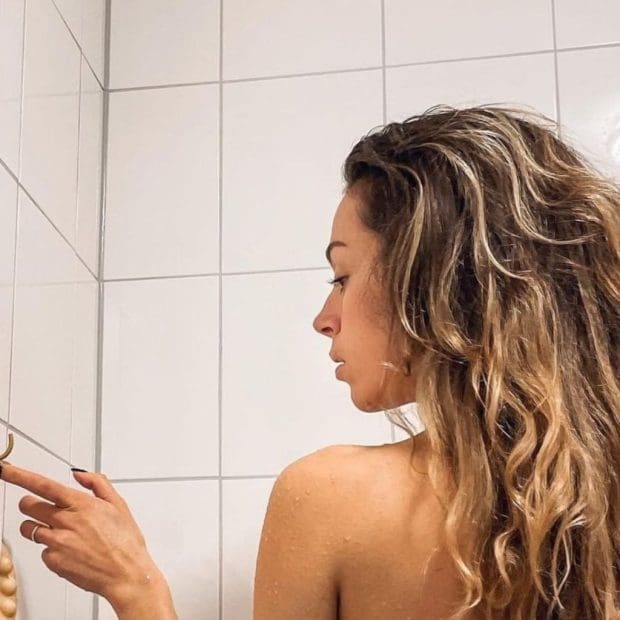 Though they are oh-so refreshing, frequently taking long hot showers eventually strips your skin of its natural oils and leads to irritation and dryness. So, to enjoy all the benefits of a nice warm shower without damaging your skin, you have to lessen your shower time.
7. Green tea as a remedy for puffy eyes
Green tea has antioxidants that can help to reduce inflammation and puffiness. So, if you are dealing with eye puffiness, there is nothing better than using green tea bags under your eyes. This will also help you treat your dark circles if you have any.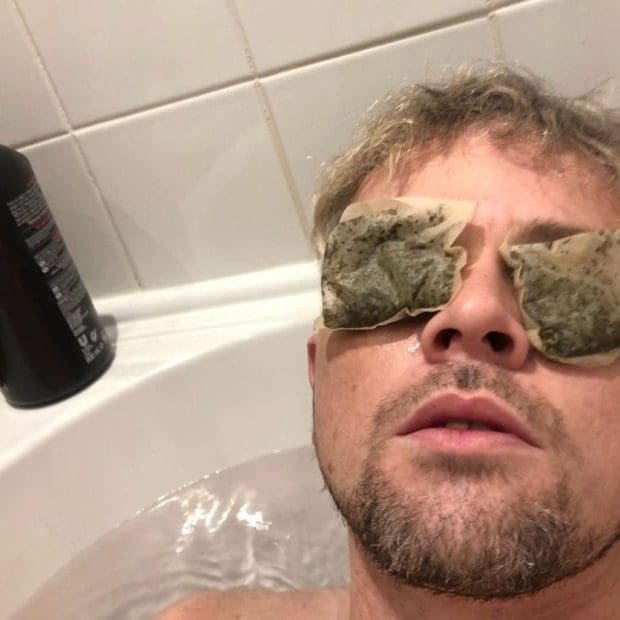 For this hack, steep two green tea bags in hot water for three minutes, remove them, and let them cool. That's important because you shouldn't use hot tea bags on your skin, much less your eyelids! This uses the same principle as the remedy involving cool spoons.
8. Water equals life, especially for your skin
There are a lot of benefits to drinking water, and one of them is that it can help your skin look more radiant. So, if you want to achieve a natural glow, be sure to drink plenty of water every day.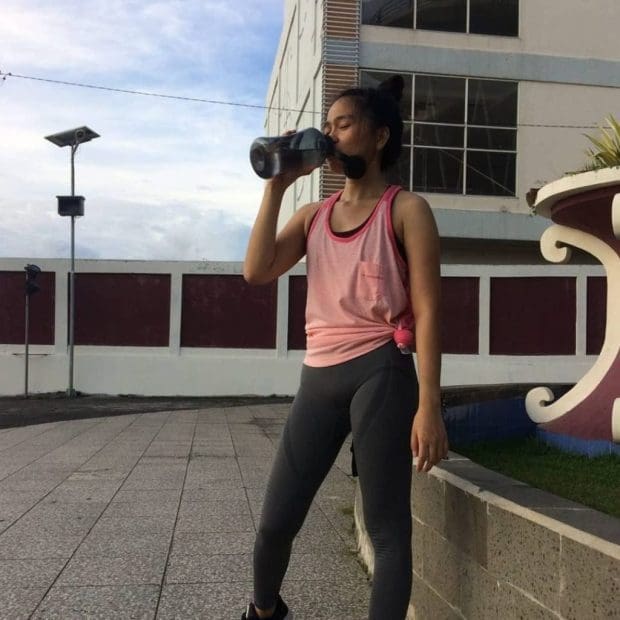 You can even add a little bit of juice or fruit to your water. This makes it more palatable and adds some extra nutrients that are good for your skin. Another hack to encourage you to drink water is to infuse it with herbs like lavender or chamomile.
9. Apply ice on your skin
Spending a fortune on beauty products is not mandatory – you can have glowing skin with simple ice hacks. Start using a clean washcloth to apply ice-cold water all over your face for a refreshing facial, then follow that with your regular skincare routine (if you have one).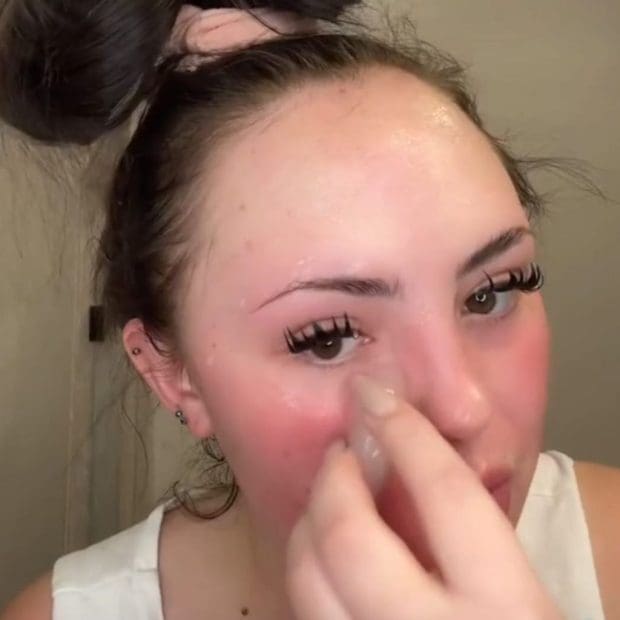 You can also use ice to help reduce redness and inflammation from breakouts. Remember, extreme temperatures, whether hot or cold, aren't good for your skin, so wrap an ice cube in a clean cloth if you want to use it to soothe the area. You will be amazed at the results.
10. Exercise & massage for a healthy skin
Exercise. That one thing we're always told is extremely beneficial but can be so hard to be disciplined at. Was it in your resolutions again this year? How's that going? In addition to being great for overall health, exercise can do wonders for your skin too. And so can massages.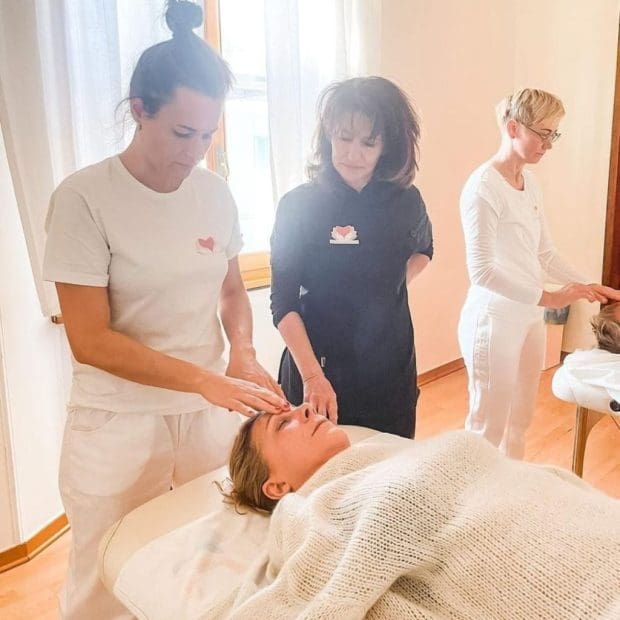 Exercise gets the blood flowing and helps to keep your skin cells healthy. A little sweat session can do wonders for your complexion. Also, massaging your face with a facial oil or serum can help to improve circulation and promote cell turnover. This will leave you with refreshed, radiant skin.
11. Add the magic of turmeric to your skin routine
In addition to being an awesome spice, turmeric is also a 'veteran' in Ayurvedic medicine for its healing anti-inflammatory properties. It is also a natural antiseptic that can help to speed up the healing process of blemishes and scars on the skin.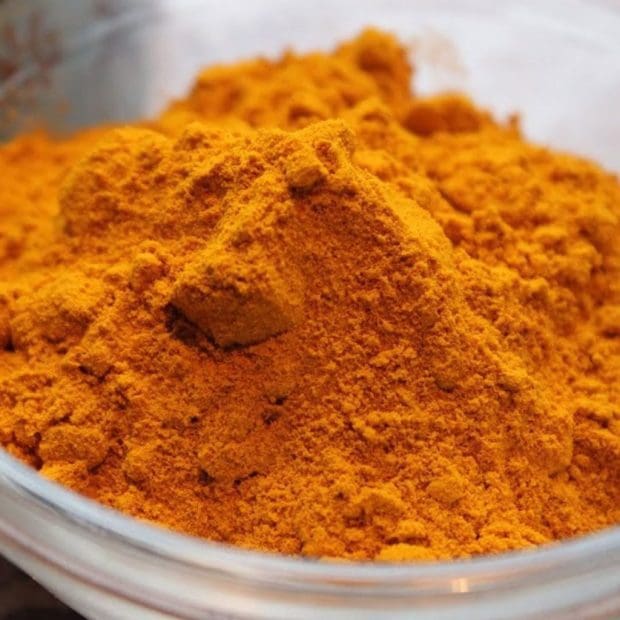 To use turmeric as a beauty hack, mix a teaspoon of powder with enough water or milk to form a paste. Apply this to your face and let it dry for 15-20 minutes before rinsing it with cold or lukewarm water. For the best results, do this once or twice a week.
12. Go for organic makeup
The appeal of organic products has crossed over from the food industry into the beauty industry, and we certainly get the appeal. Wondering where to start? Here is how you can make an organic foundation right at home with simple ingredients.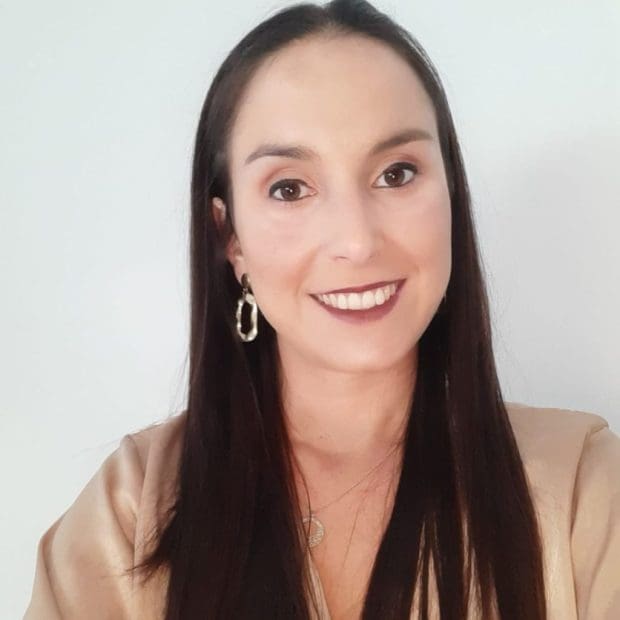 Try mixing equal parts organic coconut oil and shea butter. Apply this mixture as you would regular store-bought foundation and judge for yourself. For a natural pink blush on your cheeks, try using an organic cream blush instead of powder.
13. Make honey & lemon your best friend
Countless beauty hacks out there promise to give you glowing skin, but one of the oldest and most effective ways to do that is with lemon and honey. Honey is a natural antibacterial with anti-inflammatory properties, which are great for clearing acne.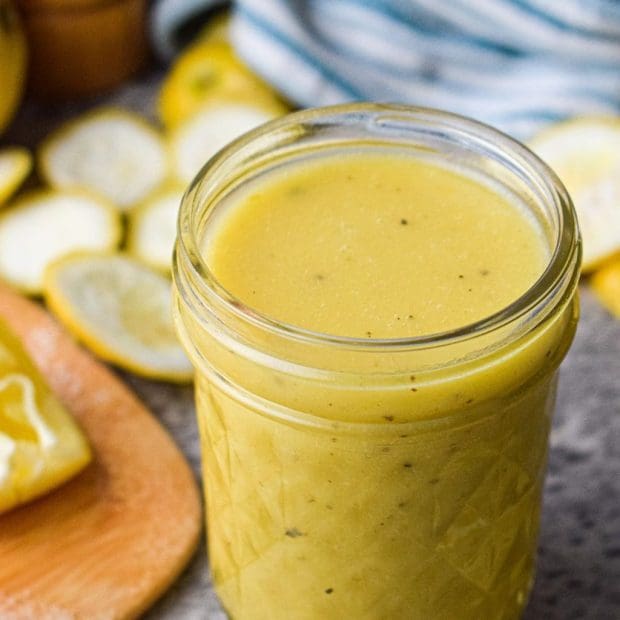 Lemon is rich in vitamin C and helps to minimize dark spots and brighten the skin. When you combine these two together, you get the perfect product for amazing skin. However, you have to ensure you don't use lemon directly on your skin.
14. Get flawless skin with coffee
Coffee is much more than just your go-to morning dose of caffeine. Did you know that it can also be a great exfoliant? Just add a few tablespoons of coffee grounds to your regular skincare routine, and you'll see a difference in your skin's appearance.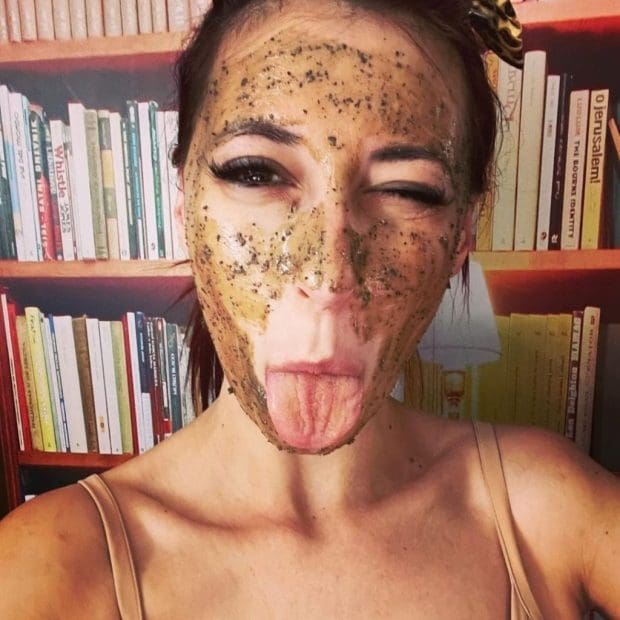 It is rich in antioxidants and can help to exfoliate the skin, making it smoother and brighter. For an extra boost, try using a coffee scrub once a week. Mix coffee grounds and coconut oil and massage that into the skin in circular motions. Rinse off with warm water.
15. Replace ordinary scrub with sugar
Did you know that sugar helps to remove dead skin cells and reveal glowing, radiant, and perfect skin? Well, now you do. A sugar scrub can be made at home using a few simple ingredients and can be used all over the body to improve skin texture and tone.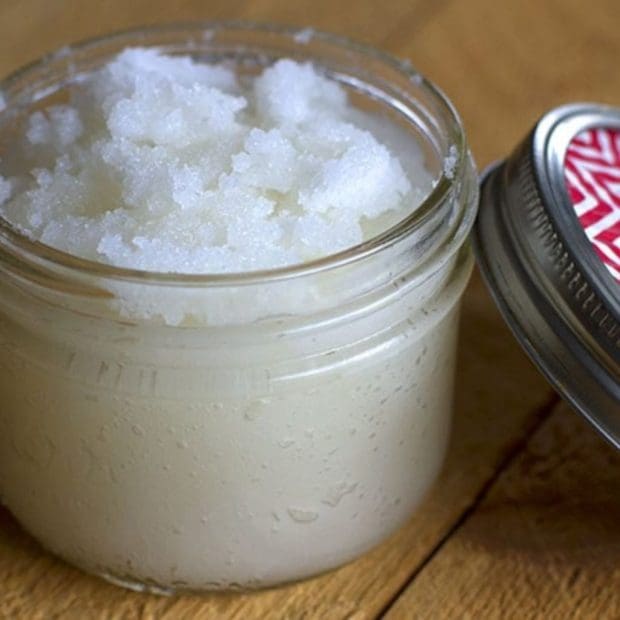 It's also incredibly hydrating, so it will help to plump up the skin and give it a healthy glow. To use sugar as a scrub, mix it with water or olive oil and massage it into your skin in circular motions and rinse it off once you're done.
16. Steam therapy
This one is quite popular in many parts of the world. It's the reason some wealthy people even have saunas in their homes! This simple process can help open up your pores and remove impurities, making your skin look and feel radiant. All you need is a bowl of hot water and a clean towel.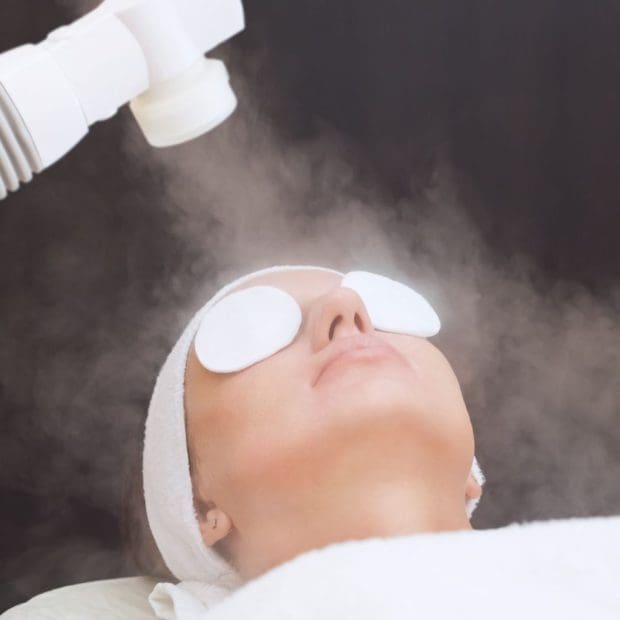 You have to hold your head over the bowl and drape the towel over your head to trap the steam. For the best results, bend over the bowl for about 10 minutes. Once you're done, pat your face dry, and we guarantee you'll notice a difference almost immediately.
17. Apply moisturizer after you wash your face
There are tons of different beauty hacks and products out there for getting beautiful skin. However, most of them are not nearly as important as having a great moisturizer. After cleansing, this is the second most important step in any skincare routine.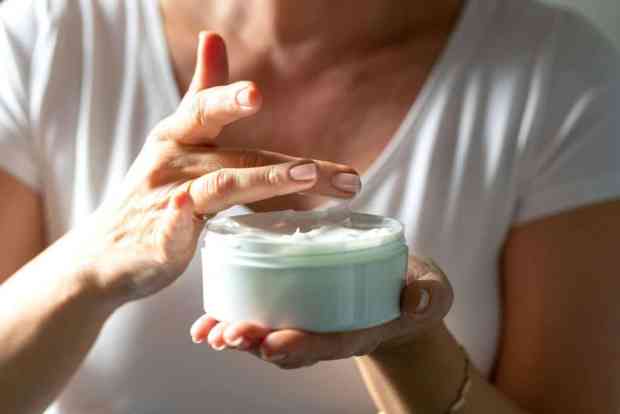 There are a lot of different moisturizers out there, so you may need to experiment to find one that works well for you. You may hit a few bumps on the road to finding the perfect one but don't give up because your skin needs it. Once you find one, use it consistently.
18. …oh, honey honey
If you have sensitive skin, using products with honey in them can be a great way to get all the benefits of this buzz-worthy ingredient without having to worry about any adverse effects. So, do add this ingredient to your daily cleanup routine.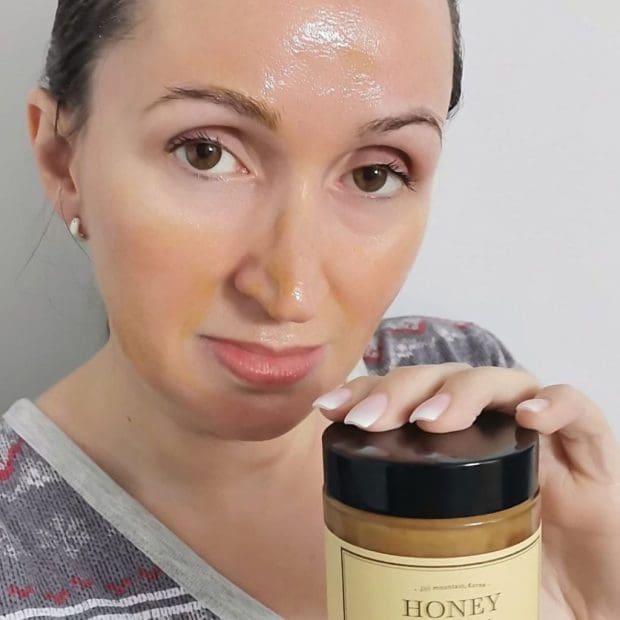 For starters, honey can help brighten and even out your skin tone. And let's be honest, if your skin looks clearer and healthier, it definitely makes an impact on your overall happiness, right? So, next time you have a bit of downtime, make a mask with some honey as part of your skincare routine.
19. Try activated charcoal
Another little-known but valuable hack for glowing skin is activated charcoal. This product is one of the best natural ways to remove impurities and toxins from your skin. It helps to detoxify your skin, making it clearer and more radiant.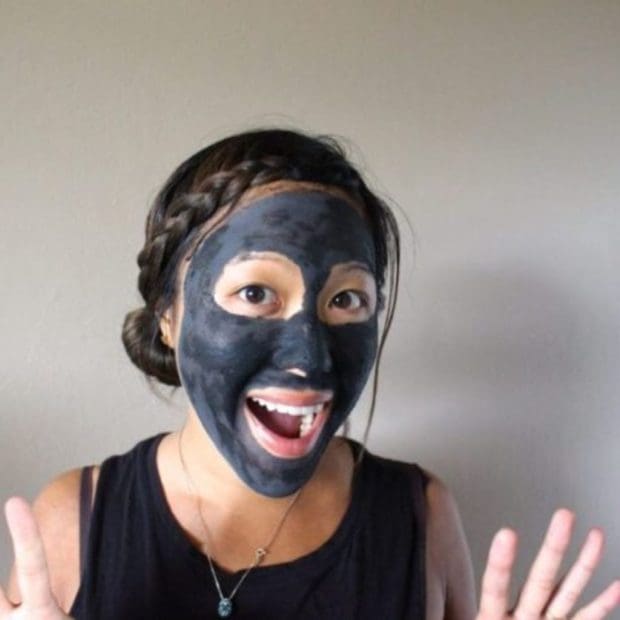 Activated charcoal can be found easily in a store near you, and additionally, it is quite versatile and can be used for a lot of other purposes around the home. After getting it, you must mix it with a small amount of water and apply it to your face like a mask, then rinse.
20. At-home pedicure
There's nothing like a relaxing pedicure to make your feet feel refreshed and pampered. This beauty ritual not only keeps your feet looking and feeling great, but it also helps to improve circulation and promote healthy skin cells. You can go for a home pedicure to save money.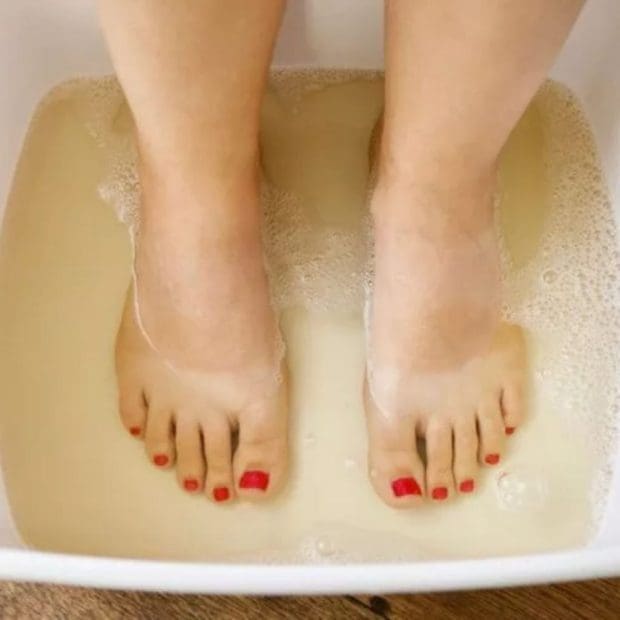 Start by soaking your feet in warm water for 10 minutes to give yourself a home pedicure. While you do that, remember to exfoliate, just like what happens during a pedicure session at the salon. Next, trim and file your nails, and push back your cuticles. Finally, massage your feet with lotion.
21. Combine honey, coconut, & cinnamon
You can combine honey, coconut oil, and cinnamon for flawless skin and apply them to your face for an effective DIY facial. Honey is said to be a natural humectant, which helps keep your skin hydrated by drawing moisture from the air.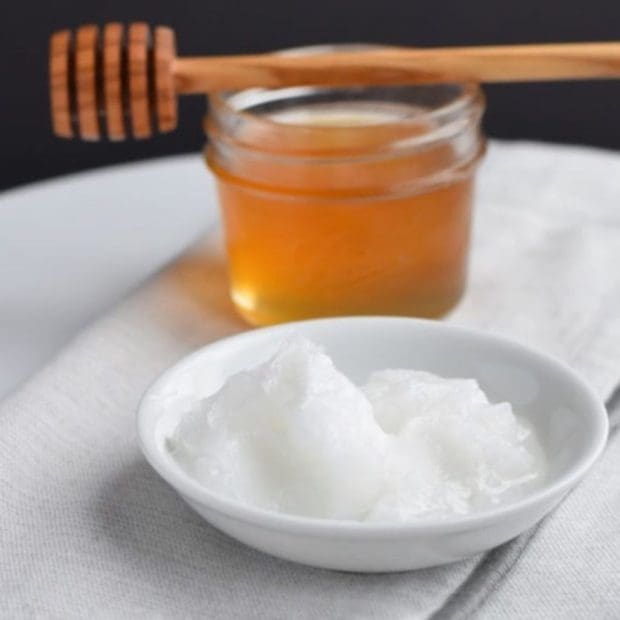 We have already mentioned the numerous benefits of coconut oil on the skin. On the other hand, cinnamon is known for improving circulation and increasing blood flow to the skin, giving you a natural glow. Now you know what to try out next time you have all three in your pantry!
22. Dip your nails in ice-cold water
If you wish to protect your nails from getting hard after you apply nail polish, you need to give them an ice bath. As a skincare treatment, this procedure is simple and very cost-effective since it doesn't require much from you.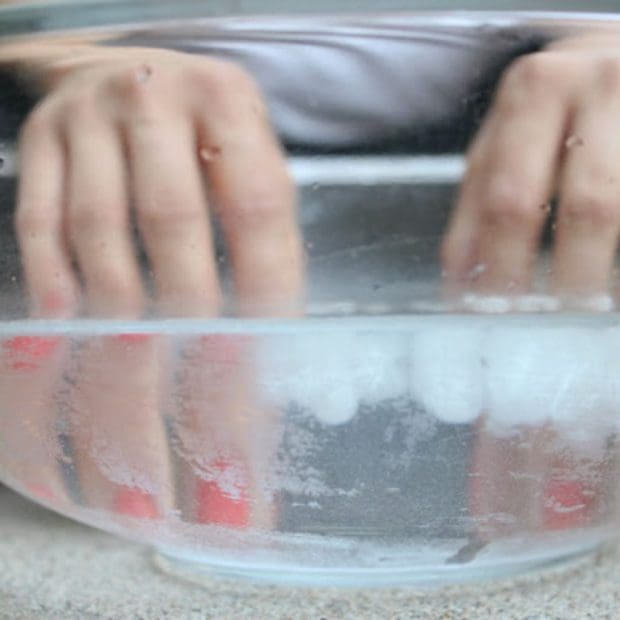 To start, take a bowl, add some cold water, and a few ice cubes to make it even colder. Next, soak your nails for 5-10 minutes and then pat them dry. Your nails will look brighter and healthier in no time.
23. Mix potato & lemon juice
This combination may sound quite strange at first, but we bet once you add it to your skincare routine, you will be swearing by it in no time. The potato contains nutrients and antioxidants that help nourish and revitalize the skin.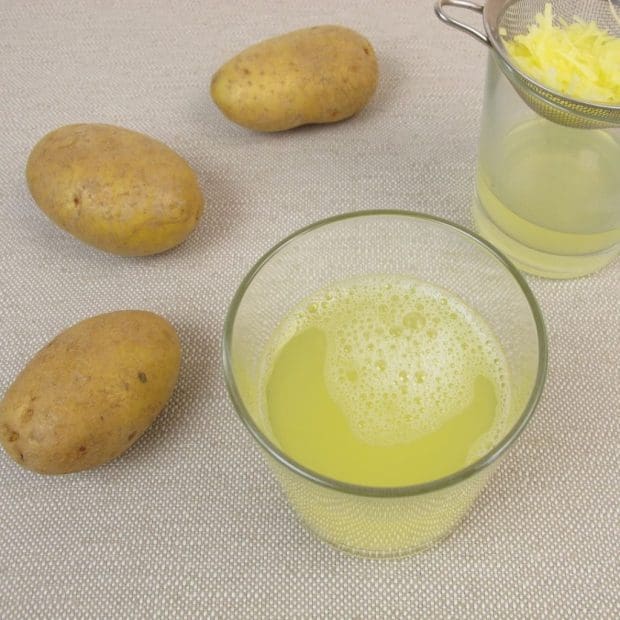 Lemon juice helps to brighten and even out the skin tone. The solution is quite easy to make, as you can see in the picture above since all you need is a potato and lemon juice. Once done, apply it and let it sit for about 20 minutes before rinsing.
24. Cocoa powder power
There are so many benefits to using cocoa powder for your skin. Just like coffee, this powder can be used for your skin's benefit since it clears blemishes and can be used as a mask. So, there's really no need to go to a spa or buy expensive products to get glowing skin.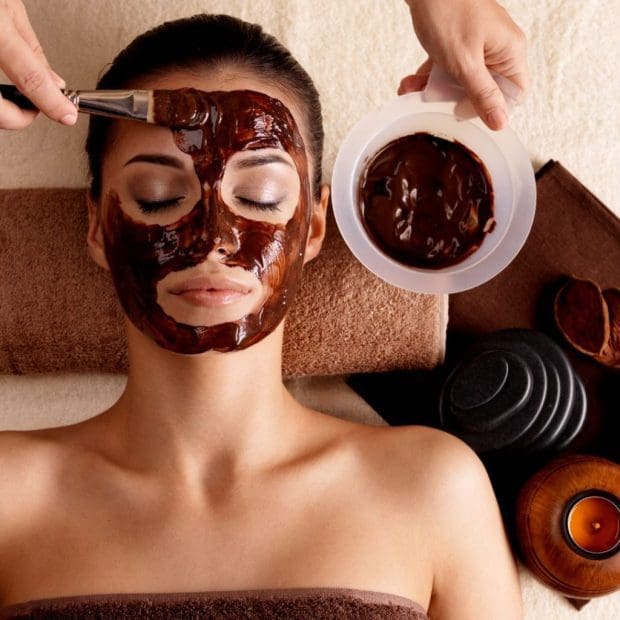 You can make your natural beauty treatments at home using cocoa powder. Mix a tablespoon of cocoa powder with warm water and cinnamon powder and apply. Then let it stay on your face for 15 minutes before rinsing off with cold water, leaving you with softer skin.
25. Use papaya-based products
There are loads of different papaya-based beauty products in the market these days, so you're sure to find something that suits your needs. Whether you're looking for a face mask, scrub, or moisturizer, there's a papaya-infused option out there for you.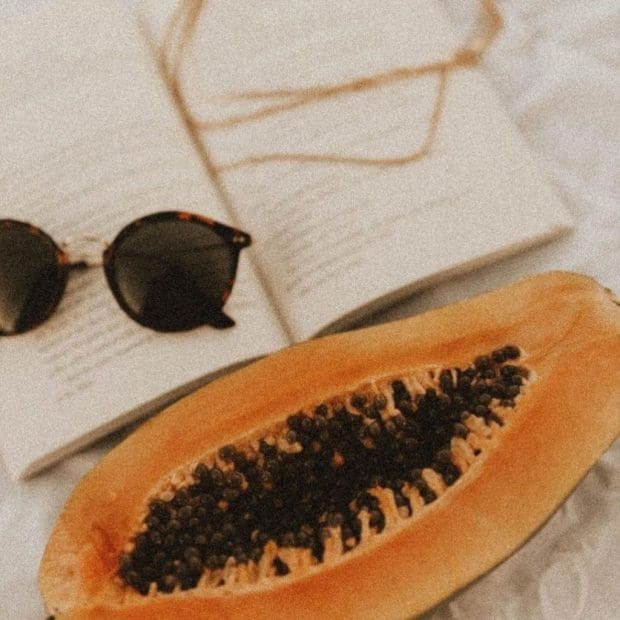 Papaya is packed with vitamins and minerals that are essential for skin health, and products containing this tropical fruit can help improve your complexion in several ways. The best thing about papaya is you can apply it directly on your face.
26. Yogurt mask
You don't have to spend a lot on expensive skincare products – you can get beautiful, glowing skin with simple ingredients from your kitchen. Out of so many ingredients, one of the most popular is yogurt since it can be used as a facial mask.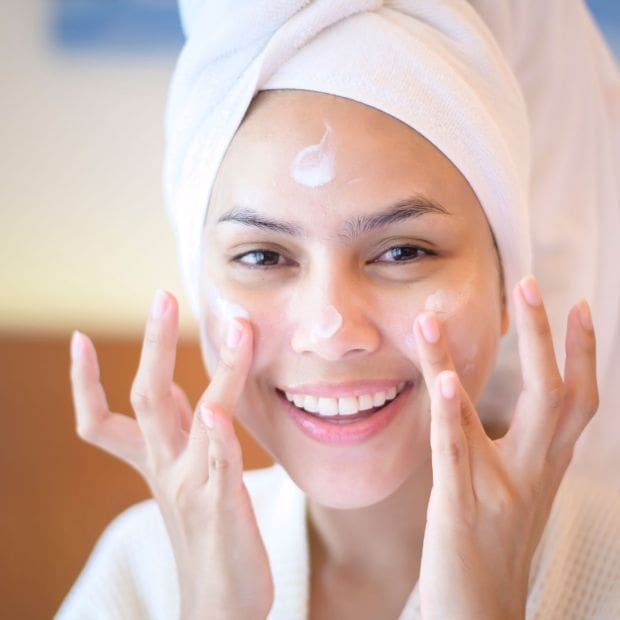 Yogurt is packed with probiotics and antioxidants that help to nourish and revitalize your skin. All you need to do is put a thick layer of plain yogurt on your face, let it sit for 15-20 minutes, and rinse off with warm water.
27. Milk can be beneficial for the skin
Milk can be extremely wonderful for your skin since it is a great exfoliant. Thanks to this amazing property, it can give you a natural glow. Looks like most of the stuff we use to make breakfast can be incorporated into your skincare routine! How cool!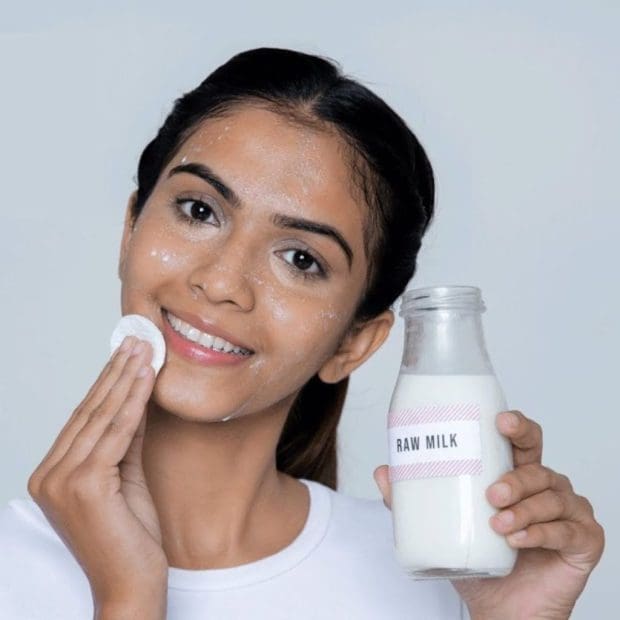 Milk also contains lactic acid, an alpha hydroxy acid that has been shown to remove the fine lines on your face and wrinkles and boost collagen production. In addition to its exfoliating and anti-aging properties, milk is also very hydrating.
28. Almond oil & banana
Almond oil is known for its anti-aging properties. This is mostly due to the fact that this oil has lots of Vitamin E. So, you can massage a few drops of almond oil into your skin each day to help reduce wrinkles and keep your skin looking youthful and brighter.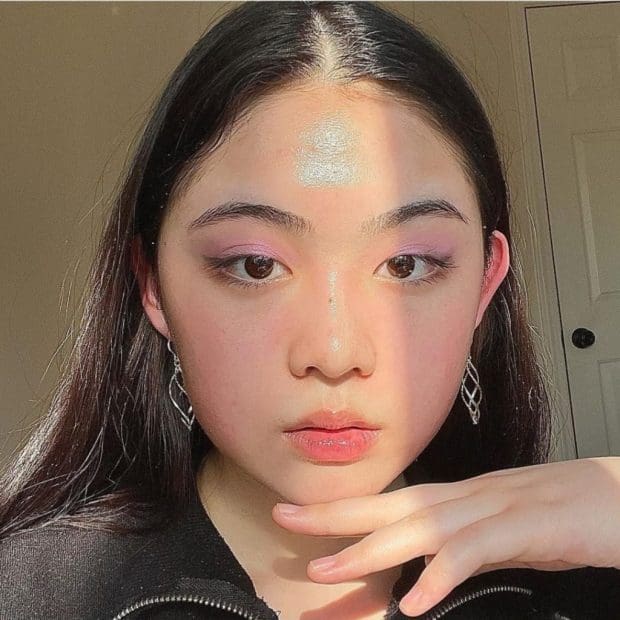 Bananas are packed with potassium, which helps to hydrate and plump the skin. You can use it as a mask individually by mashing it up and leaving it on your face for 20 minutes. For better results, mix both of these and apply the paste.
29. Avocado as body butter
Avocados never disappoint, be it as a snack, fruit, or even in skin care. Avocado body butter is an easy and affordable way to get soft, glowing skin. You can make your body butter at home using a few items already available in your kitchen.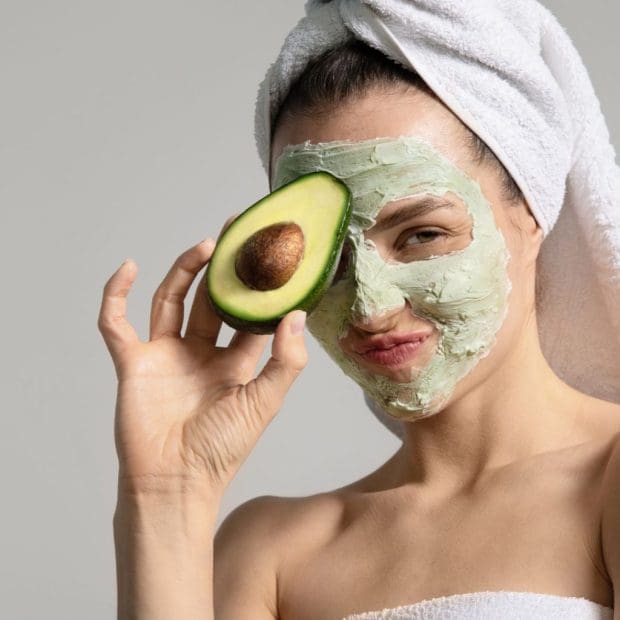 You need 1/2 a cup of avocado, 1/4 cup of cocoa butter, 1/4 cup of coconut oil, and 2 tablespoons of honey. Mix the cocoa butter and coconut oil, add the avocado and honey, and stir until combined. Once done, pour the mixture into a jar and use it as needed.
30. Bath soak using ginger & apple cider
Try a ginger and apple cider bath soak if you want glowing skin. For this, you have to add a few slices of ginger and a cup of apple cider vinegar to your bathtub and let yourself relax for 20-30 minutes.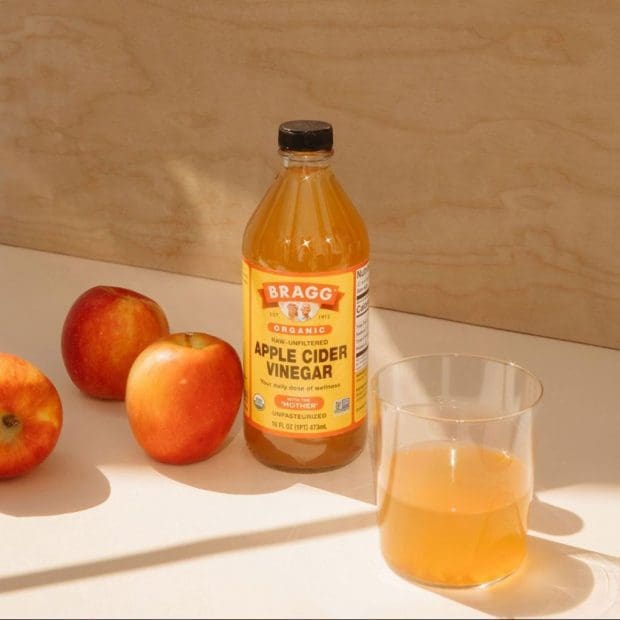 The ginger will help to increase circulation, while the apple cider vinegar will help to balance the skin's pH levels. When you are done taking this bath, your skin will be soft, radiant, and healthy-looking. Also, you'll be more relaxed!
31. Homemade toner
You can make a homemade toner using lavender, honey, and apple cider vinegar. This toner is packed with ingredients known to be great for the skin, like lavender oil, which has a calming effect on the skin, and honey which has incredible hydrating properties.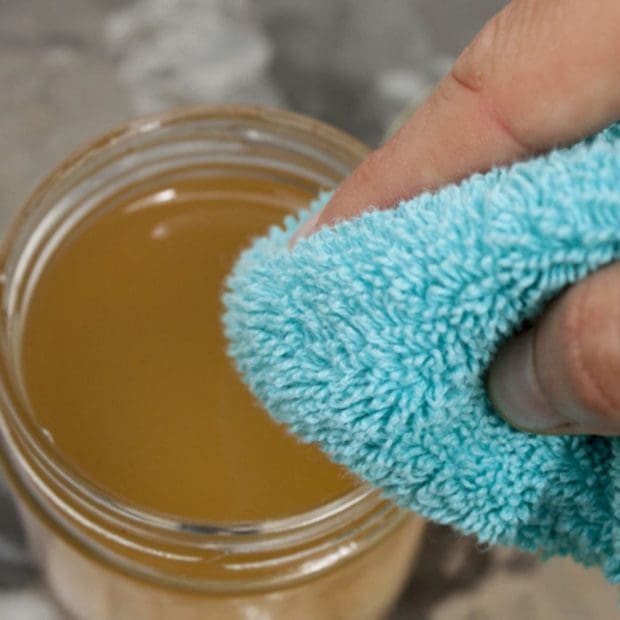 To make this toner, combine equal parts of lavender oil, honey, and apple cider vinegar in a small bowl or bottle and shake well to mix. Once you are satisfied with how it looks, you can use a soft towel or cotton balls to apply it.
32. Go for home remedies
When it comes to beauty, we all want to find the best products and procedures. But sometimes, the most effective solutions are found in our kitchens. From turmeric to lemon, you can find many things to make face packs for glowing skin or simply eat fresh fruits.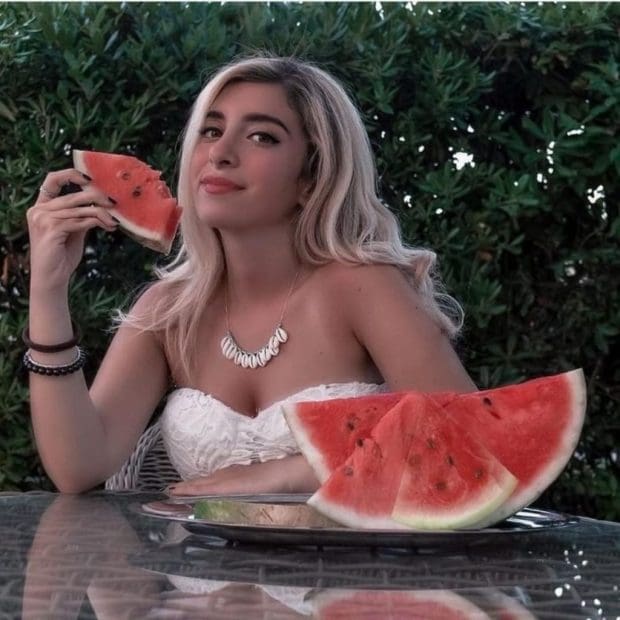 Other than these, you can also use cucumber slices since they have hydrating and cooling properties that can help soothe sunburns and inflammation. Just place sliced cucumbers on your eyes or elsewhere on your face for 10-15 minutes for a refreshing beauty boost.
33. Olive oil face wash
Just like coconut oil, olive oil is another product that needs no introduction regarding its benefits. One of those is that it's an excellent emollient, so it helps to lock in moisture. Use this natural face wash for glowing, healthy skin once or twice a week.
To use olive oil as a face wash, wet your face with water, then take a small amount and massage it into your skin in circular motions. Rinse with cool water and pat dry. We guarantee that when you start using it, you can't go back to your regular face wash.
34. Give a try to cucumber extract
Cucumber extract is a popular natural ingredient for beauty hacks and products because it contains plenty of antioxidants and vitamins. Since we're all familiar with the fact that cucumber slices are very soothing when placed on the skin, it should come as no surprise that the extract has the same effect.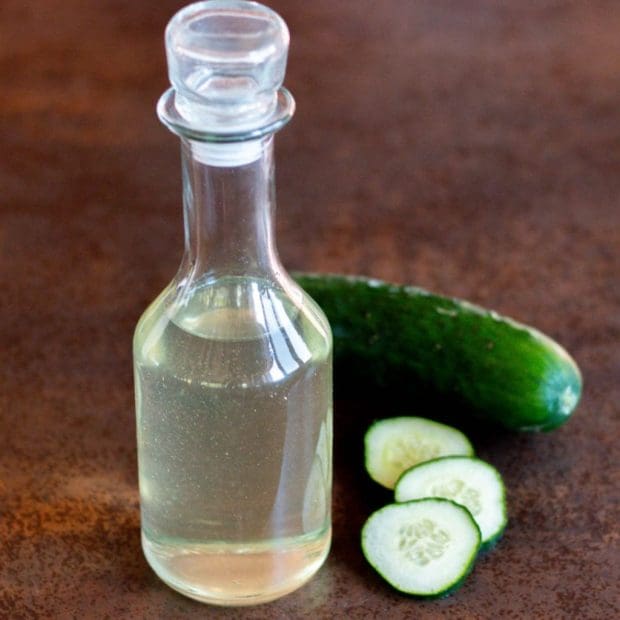 Cucumber extract can be used in various ways to improve skin appearance, including as a face mask, toner, or moisturizer. It can help hydrate, and as we said, it's great for soothing dry patches. So, make your cucumber toner and store it for regular use.
35. Detox bath
There's nothing quite like a hot bath to relax and rejuvenate your mind and body. But did you know that adding green tea to your bath can detoxify and beautify your skin? That's right – green tea has antioxidants and other nutrients that are great for your skin.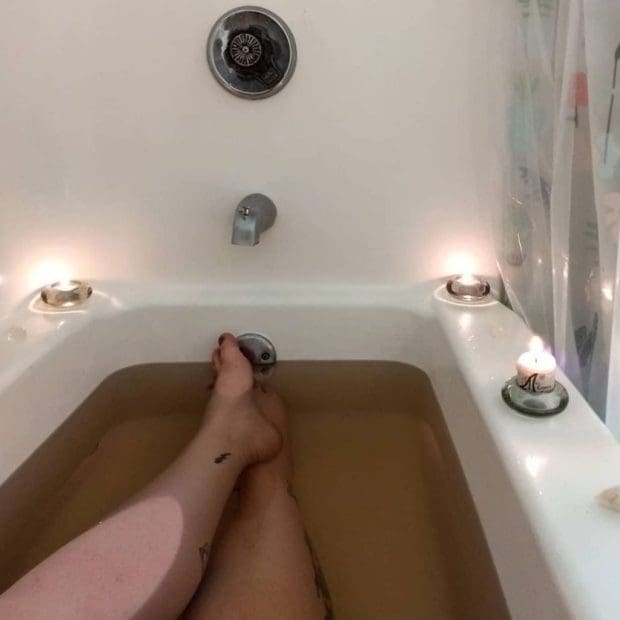 To take a detox bath, add a few teaspoons of loose-leaf green tea to your warm bath and soak for 20 minutes. You can alternatively add 15-20 green tea bags to your bathtub and relax. Try this whenever you can and enjoy the incredible results.
36. DIY scrub with sugar and oatmeal
If you can't afford to go out and get yourself a body scrub, don't worry. As long as you have some sugar and a little oatmeal, your skin is covered. You just have to mix both of these ingredients and make the perfect scrub for your face.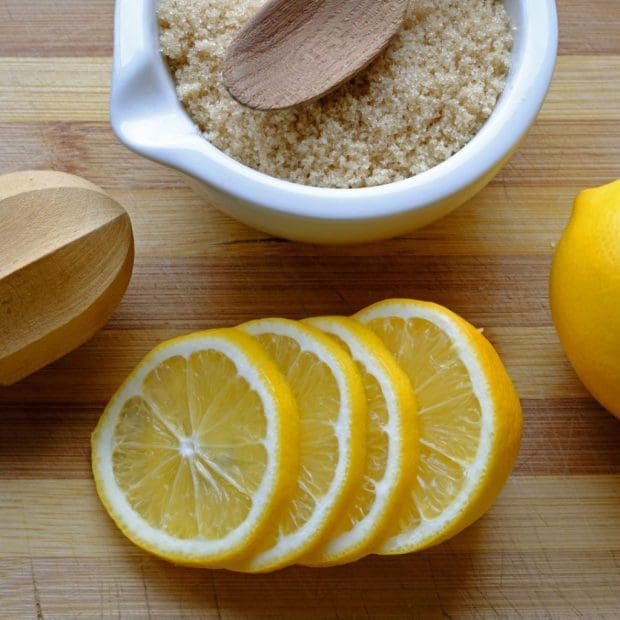 To make a sugar scrub, combine equal parts sugar and oatmeal and grind till fine, then add olive oil. Like with most other homemade scrubs, you can add your favorite essential oil for an added boost and to give it a nice scent before application.
37. Tomato & cucumber pack
We have already covered the benefits of cucumbers, but when combined with tomatoes, they're even better. You can either make a pack using these or go for a toner. Mix tomato juice and cucumber juice for a refreshing facial toner.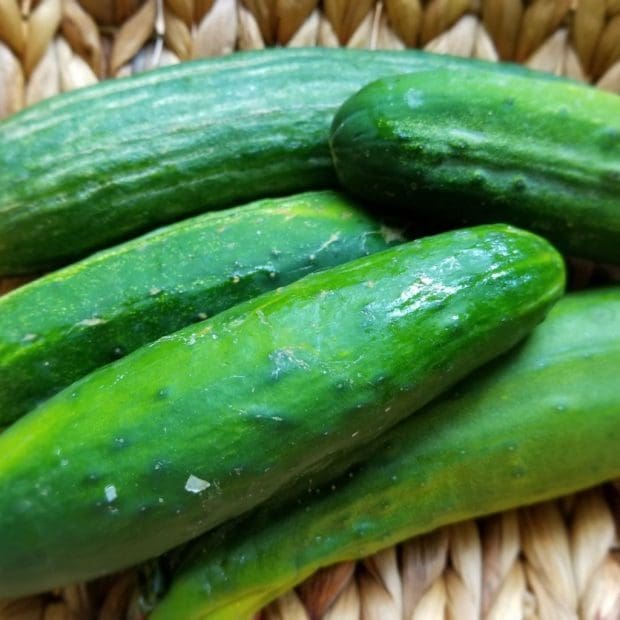 To make a tomato and cucumber face pack, you need one tomato and one cucumber. If you guessed that the first step is to mash them together, you're right on the money! Once done, apply it to your face and neck, leave it for 15 minutes and finish off by rinsing everything nice and slow.
38. Stay away from active & passive smoking
We all know the dangers of active smoking, but did you know that passive smoking is just as harmful to your health? It puts you at risk of developing cancer and other severe illnesses. Additionally, it can cause ugly wrinkles and premature aging.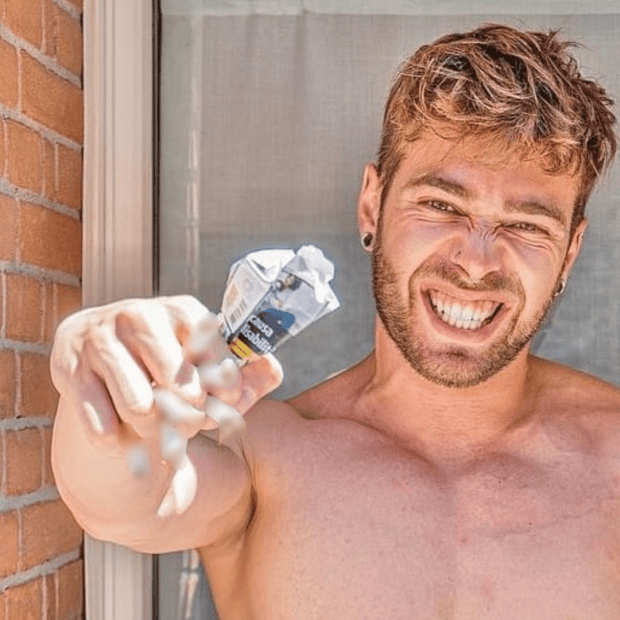 It also decreases blood flow to your skin, which means it doesn't get the vital nutrients and oxygen it needs to stay healthy. So, if you want glowing, healthy skin, one of the important things you can do is quit smoking or avoid being around smokers.
39. The wonders of gram flour
Gram flour is made from chickpeas, and it has been used for centuries as a natural remedy for skin issues. Using gram flour as a face pack can help to soothe your skin and give you a natural glow. Who knew?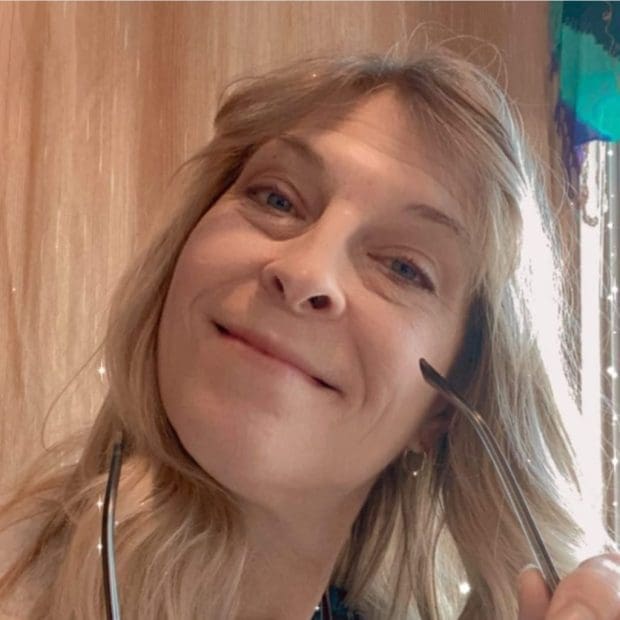 The simplest and easiest way to use it is to mix some gram flour with water to form a paste and then apply it to your face. As with all masks, be careful to avoid the eyes during application. After you've had it on for a few minutes, rinse.
40. Use dried orange peel in the pack
Dried orange peel has long been used in traditional beauty rituals and is known for its ability to improve the appearance of skin. When used in a face pack, it can help to brighten the skin and give it a healthy glow.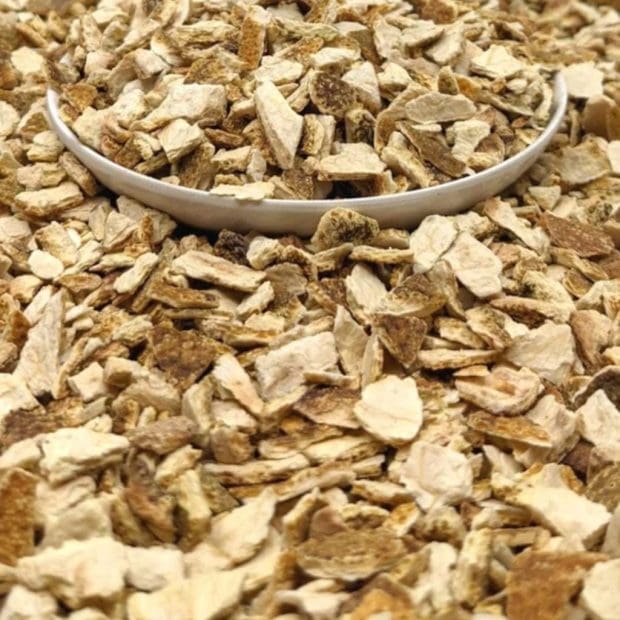 To make this pack, take a few pieces of dried orange peels and grind them into a powder. Then, add a little water or tea tree oil to create a paste. Apply this and wash it off once you're done. The results after consistent use will astound you.