The Traveler's Toolbox: 35+ Hacks To Speed Through Airport Security
By Bruna L August 1, 2023
---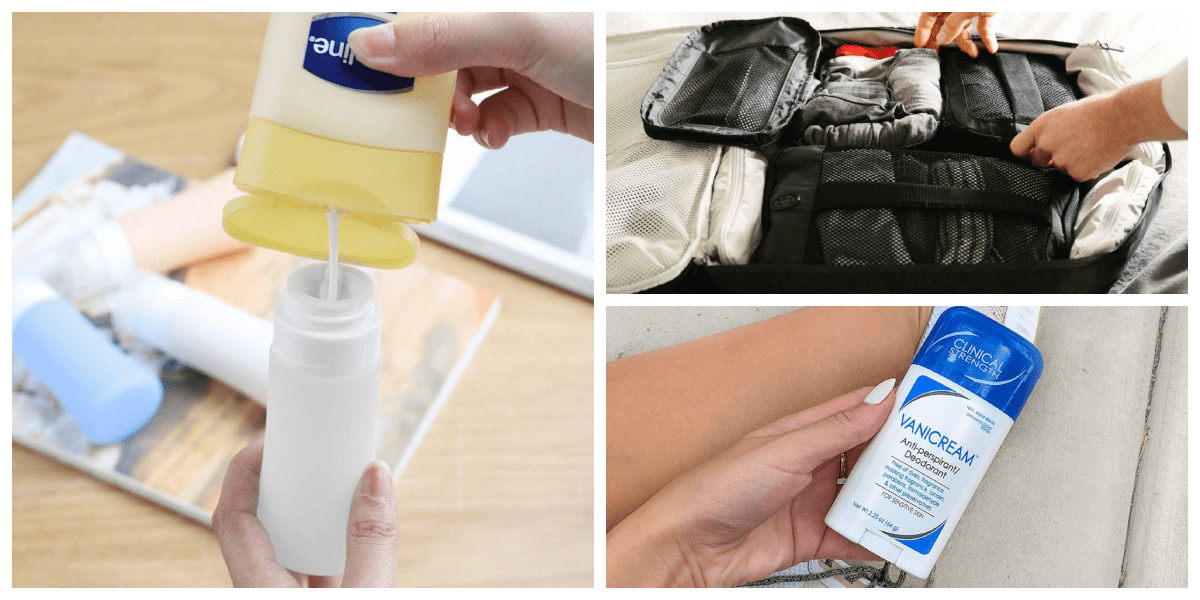 This article was originally published on
morehackz
Everybody loves traveling, but no one enjoys the hassle of getting through all the tedious checks at the airport. Somehow, lines are always long, people are often grumpy, and flights are frequently delayed! If you loathe flying for these reasons, this article is perfect! Are you ready to leave the long lines behind and start having a stress-free journey from check-in to the boarding gate? Do you want to save precious minutes and make your flight more pleasurable? Here, we will show you how that's possible! We have a tip or a trick for everything – from optimizing your luggage to innovative gadgets and apps that make going through security a breeze! So, what are you waiting for? Here are 40 hacks that will get you through airport security quickly.
Dedicated laptop pocket
It's impossible to go through life without technology nowadays. Think about it, you always have an electronic device or two on you at all times! Things don't change just because you're going through airport security; they get more complicated.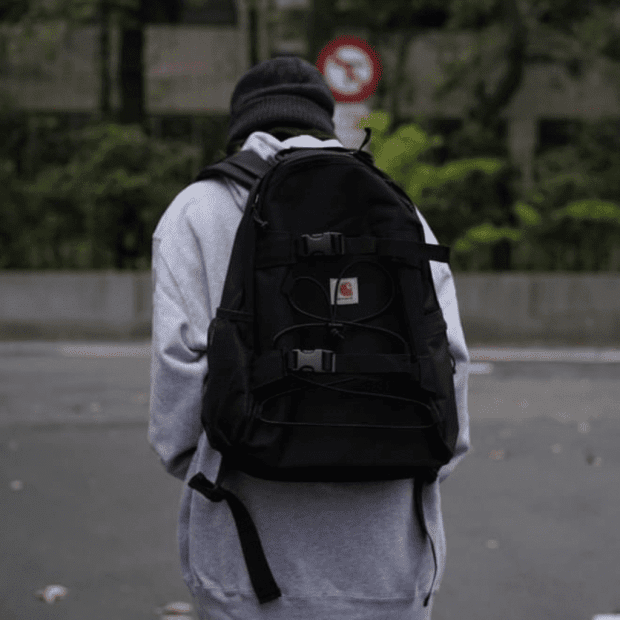 But it doesn't have to be like this! All you need is a backpack with a dedicated laptop pocket outside to make things easier for yourself. Now you won't have to unpack everything you're carrying to get your electronics through security!
Wheeled carry-on bag
If you have ever traveled with a super strict airline, you know how hard it is to find a carry-on bag that is comfortable to carry around and small enough to fit airline policies. That's where the bag below excels!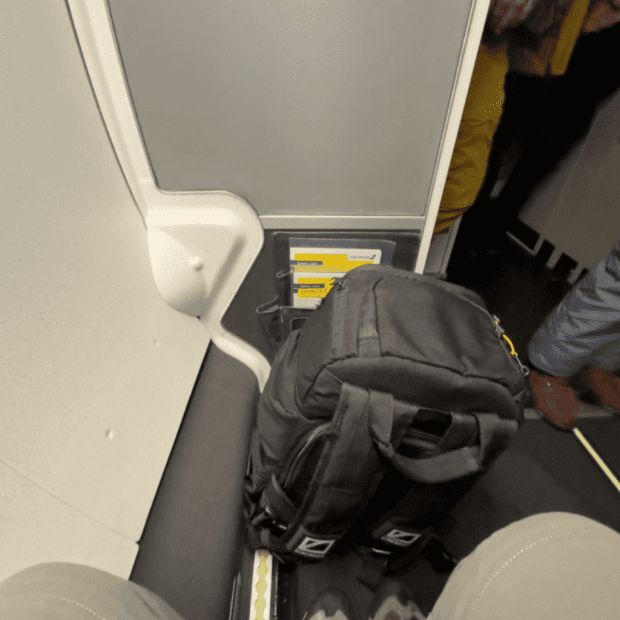 This wheeled carry-on bag is small enough to fit under the seat of even the strictest airline plane while still spacious enough for most of your stuff. It's also super easy to carry around, since it is wheeled. How perfect is that?
Travel belt
Whenever you're out buying suitcases for your trips, it's easy to find sets that come with a big, wheeled suitcase and a carry-on bag, and they usually have straps to attach them to each other. But what if you can't afford one of these sets?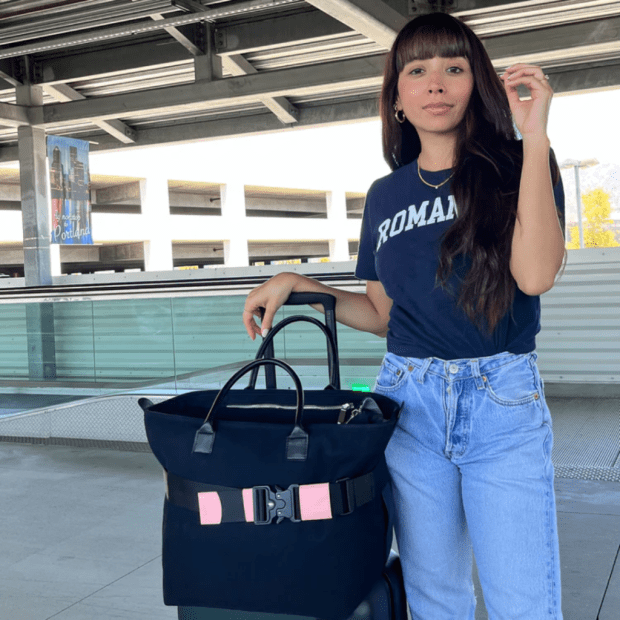 Just buy a travel belt instead! It is the perfect tool to attach different bags to each other for easy transportation. This way, you can use whatever old suitcase and backpack you already have instead of buying a new and expensive set.
No-tie shoelaces
It's easy to forget some stuff while packing for a trip. Shirts and underwear are usually the priority on everyone's list, but what about footwear? The sneakers you wear around your neighborhood could work, especially if you want to save money.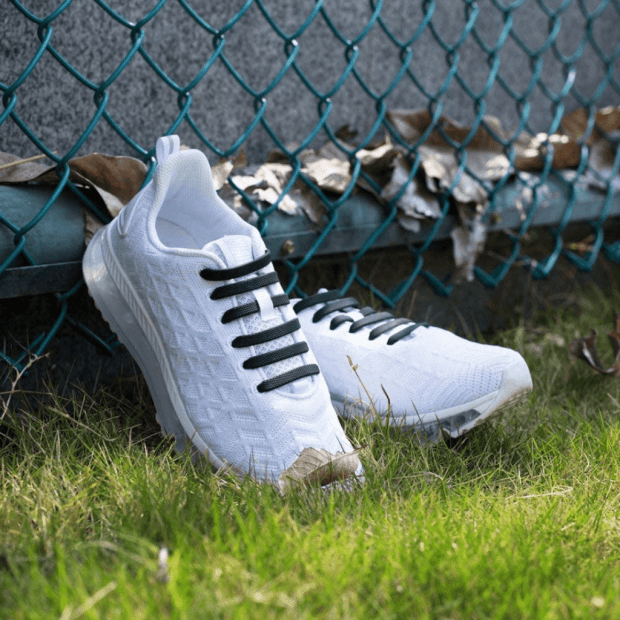 Who said you need brand-new shoes for your trip? Try changing their standard shoelaces with no-tie elastic ones, and you'll immediately notice and feel the difference! Since you don't have to tie them, it'll make going through security much faster!
Pedialyte for all occasions
With all the excitement of traveling and exploring other countries, languages, and cultures, it's easy to forget to drink enough water and end up dehydrated, especially if you're somewhere warm. That's why it's important to have Pedialyte handy on your trip.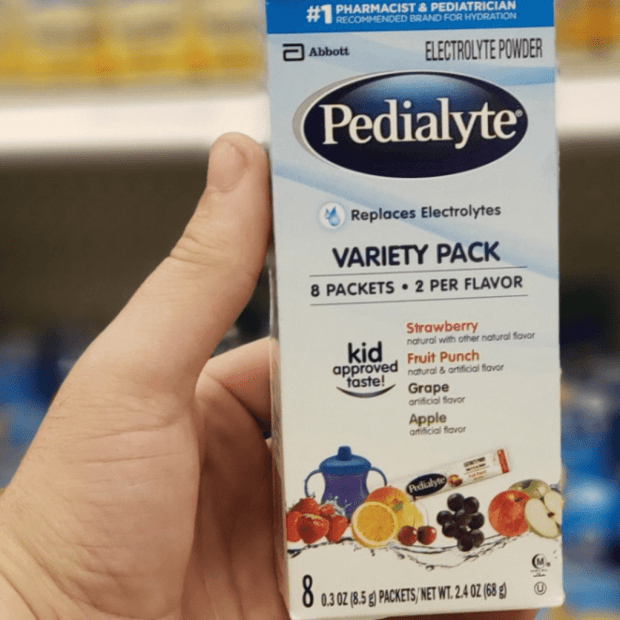 It replaces all the electrolytes you've lost and instantly helps you feel better. It also won't get you into any trouble with airport security, making it perfect to bring during your trips. And here we are thinking that Pedialyte is only for kids.
Toiletry set
Everybody loves traveling, but very few people take pleasure in the hassle of packing and unpacking things, especially when it comes to toiletries. If you don't want to lose your stuff to airport security, you must ensure everything is packed properly!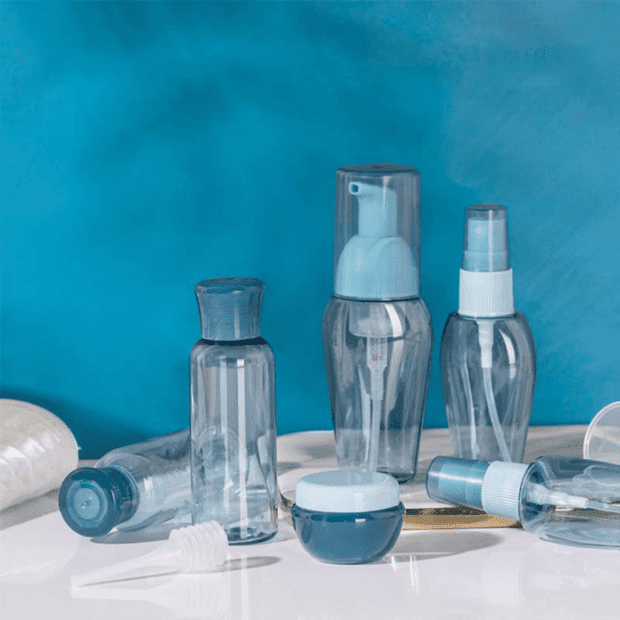 A TSA-approved toiletry kit is your best bet for taking your shampoo, hair conditioner, soap, and other creams and makeup on your trip. Remember, the containers must be transparent, made of soft material, and have leakproof caps to be approved!
Electronics organizer
It doesn't matter if you're traveling for work or leisure; chances are you're taking your trusty laptop. The problem is that airport security isn't keen on electronics, and it's too much trouble to unpack so they can check everything, including electronics.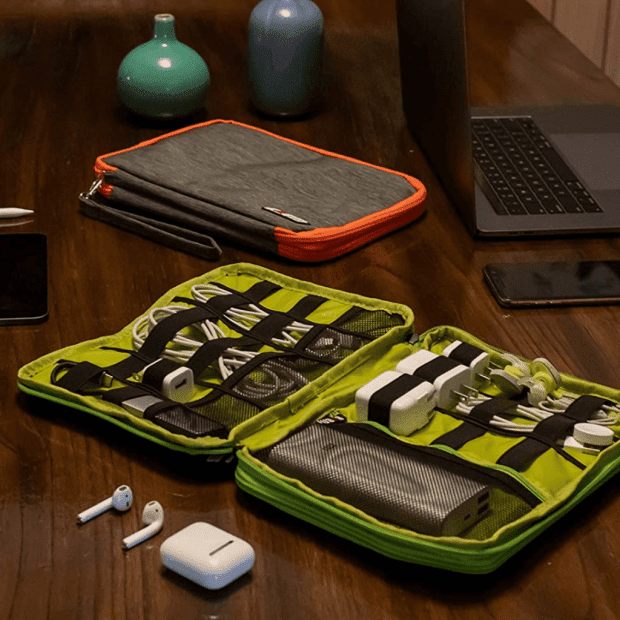 If you don't have a backpack or suitcase with a separate pocket for your laptop, that can be a problem. Unless, of course, you've packed your electronics in the organizer above! It helps keep everything well-organized and easily accessible for the security check!
Pull-on jeans
No matter where you're flying to, you better start thinking about which outfit you'll wear during your flight, especially if you care about looking presentable to the other passengers instead of "I just woke up and stumbled into a plane"!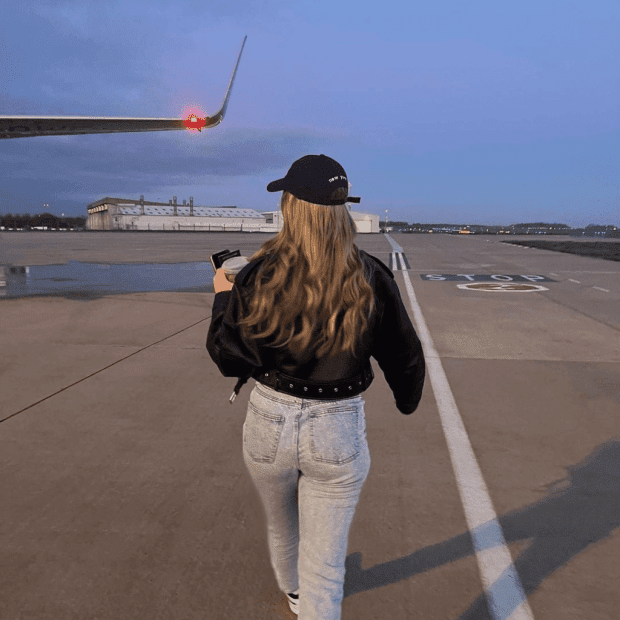 The pair of jeans above is the perfect choice for you. They are pull-on, so there's no need to battle against a zipper mid-flight. They also look amazing; they're super comfortable and won't get in the way during body checks, which is always a plus!
Online check-in
No matter how much you enjoy traveling, no one likes to spend hours at the airport waiting to board the plane. Between check-in and security, people usually have to wait two or three hours if they don't want to miss their flight!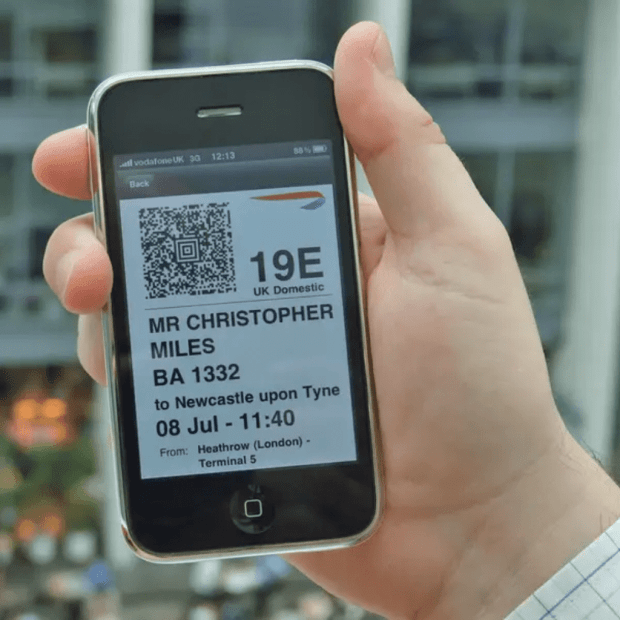 If you download your airline app, though, you won't have to worry about that – With just a few clicks, you'll be able to check in from anywhere, select your seat, and sometimes even print your boarding pass ahead of time. Truly a game-changer!
Reminder
No matter who you are or your plans, workers at the airport are there to get their job done. So, it's up to you to brush up on the rules and be prepared for anything that may delay you on your way to your flight!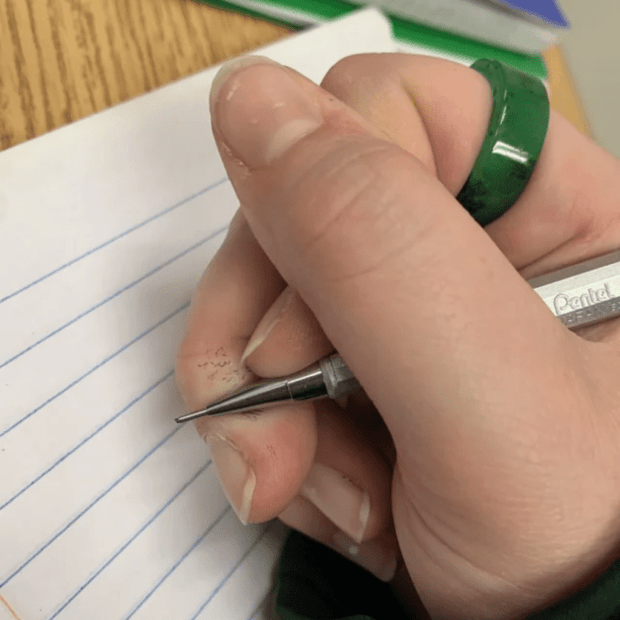 So, you better remember all the details you need for a smooth journey; the flight details, the gate number, dates, hours, everything! And, if you're the forgetful type, write the information on a piece of paper and keep it close!
Packing list
Suppose you're a regular guy with interests the same as most of the population; you'd probably prefer to socialize with your friends before your trip instead of worrying and overthinking about packing your stuff. That's why a premade packing list is so helpful!
No more sleepless nights trying to remember if you have packed everything right; you can tick the item off the list! This way, all your bags are perfectly organized, and you won't have to worry about where you've stored what when going through TSA!
Handbag organizer
Messy handbags are one of the biggest reasons why going through airport security takes so long. With everything tossed together inside the bag, it's almost impossible to find your cell phone or documents when needed! No one needs to be delayed by that.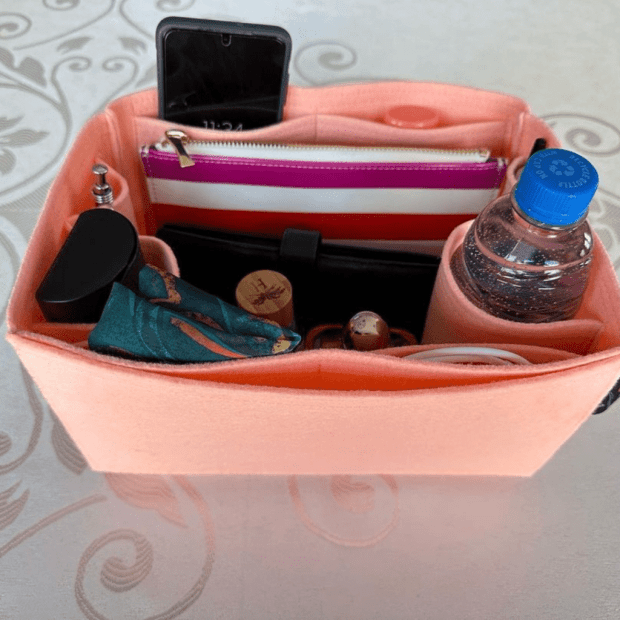 That's why handbag organizers are so handy in these situations! With their many pockets, it's easy to separate all your items and find them when you need them later. No more digging through a mess or emptying your bag to find your ID!
Luggage strap
While planes have existed for many decades, not everyone is comfortable flying. Some people are deatly afraid of heights, while others are scared of losing their baggage. If you're the latter but still need to fly somewhere, you need a luggage strap!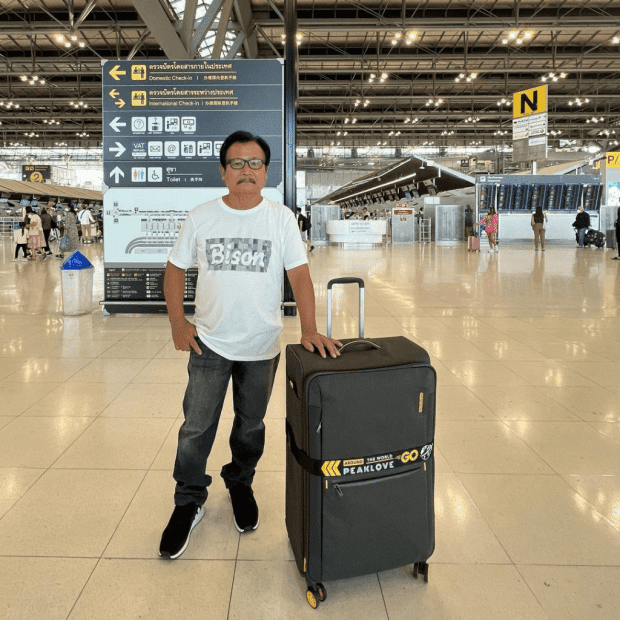 These particular straps are handy accessories when it comes to traveling by plane. They ensure your luggage stays closed during transportation, and help you identify your bags after your flight. Definitely a must-have for anyone scared of losing their stuff!
Breathable fabric
If you are a travel enthusiast and can always be found inside a plane for work or leisure, you know how important a good pair of shoes can be. Imagine walking all over Europe with uncomfortable footwear! No, thank you!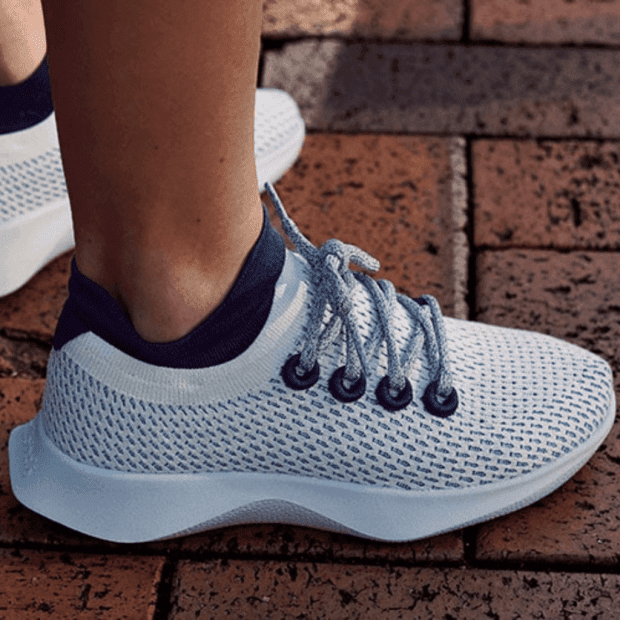 You need to ditch your old sneakers and buy new ones, preferably ones with breathable fabric, especially those that are easy to wash and flexible enough to fit anywhere in your luggage. Consider it a pair of shoes for a lifetime of travels!
Collapsible cup
If you don't fly often, it's easy to forget you can't bring full bottles of water into the airplanes. Cue to slowing down the line because you must throw your perfectly good water bottle! You don't have to go through that anymore!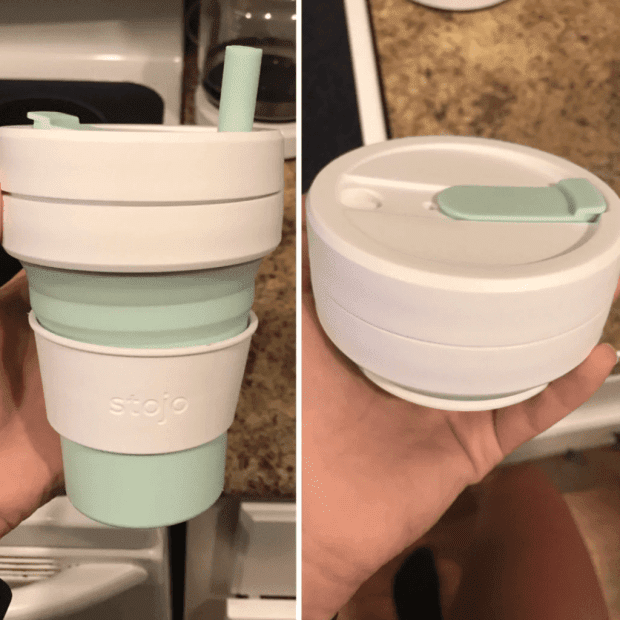 Get yourself a collapsible cup like the one above, and you won't ever have to worry about water bottles again! Better yet, you can use it all over your destination, and it won't take up any space in your luggage!
Powder shampoo
Everybody has seen shampoos made exclusively to use on the go, right? Aerosol stuff that actually works, but cannot be taken on a plane. What to do if you want to bring something to make your hair less oily during your trips?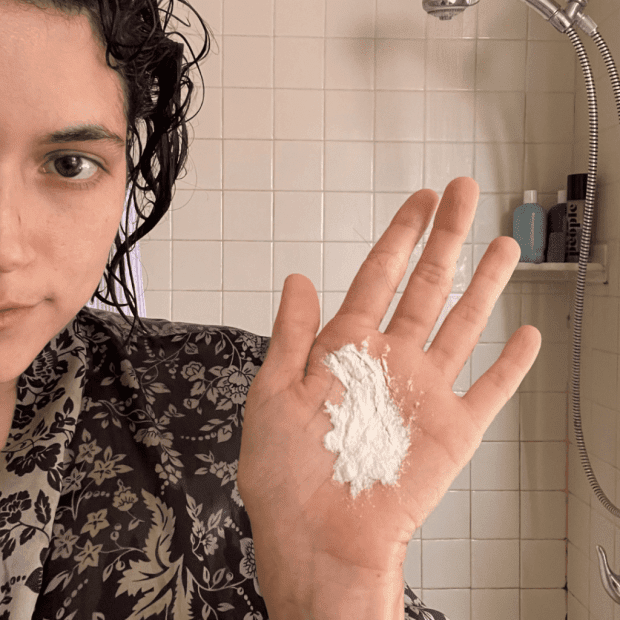 Powder shampoo is the answer! It absorbs the oils that make your hair look greasy, and it's also super easy to carry around, and you can bring them into planes. Better yet, since they're not liquid or aerosol, TSA will have no problem with it!
Microfiber cloth
If you wear makeup often, you know how important it is to always take good care of your skin. The indiscriminate use of cosmetics may cause rashes and clog your pores, after all! But how do you care for your skin when on a trip?
You still take care of your skin, and remove your makeup once the day is done. You don't even have to bring your favorite remover and risk losing it to airport security – a wet microfiber cloth is just as good, believe it or not!
Travel containers
It's always hard to decide which container to bring for your toiletries when traveling. Washing our hair and brushing our teeth are a must no matter where we are. However, not all containers are the same, some are better than others.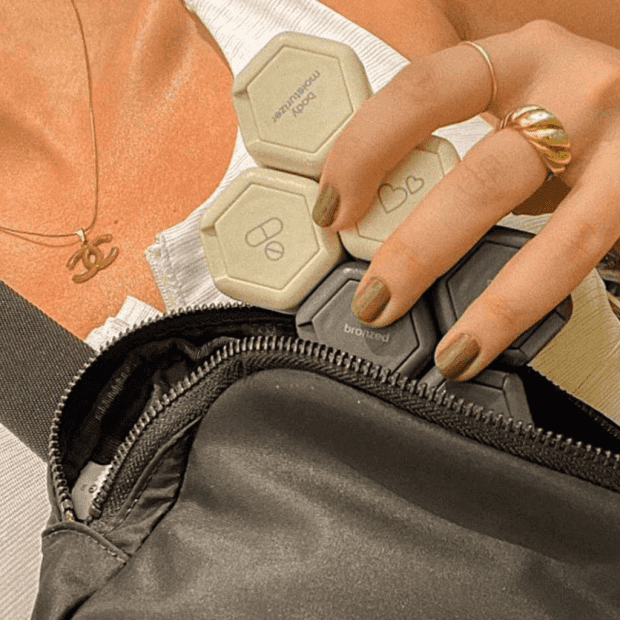 Like the ones above, for example. If you're traveling for only a week or so, these little tubes are perfect for your toiletries. It can store literally anything, from vitamin pills to shampoo and sunscreen. They're compact and magnetized, and their lids are leakproof too!
Liquid detergent packet
It's easy to go crazy and pack too much or too little clothes for your travels. If you've packed too little, you'll have to do laundry at some point, which can be a major pain! Nobody's a fan of doing laundry.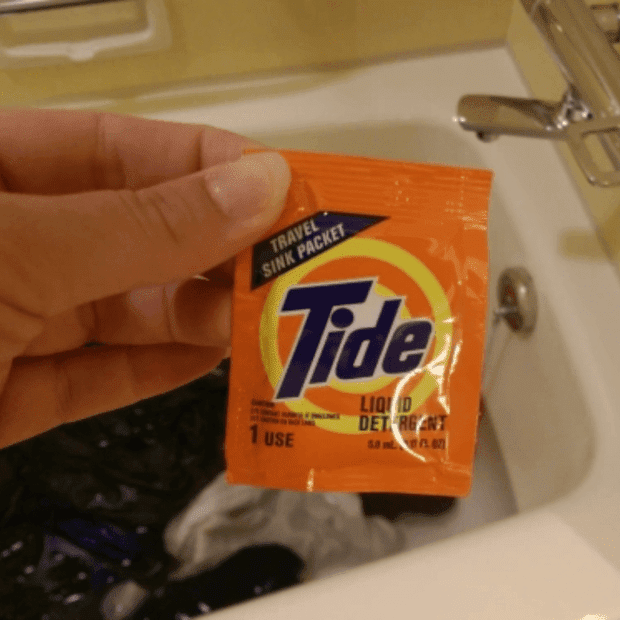 Unless, of course, you bring some travel-sized liquid detergent packets with you! Now you can easily wash your clothes on the hotel sink and not worry about finding a laundromat near you! They're pretty small, too, so they'll fit just fine in your toiletry bag!
Leather cord organizer
Everybody loves music, and podcasts are also all the rage right now. Nowadays, you won't catch anyone dead without their headphones. If you're taking a plane, chances are you're using one with a cord, and that can be a hassle!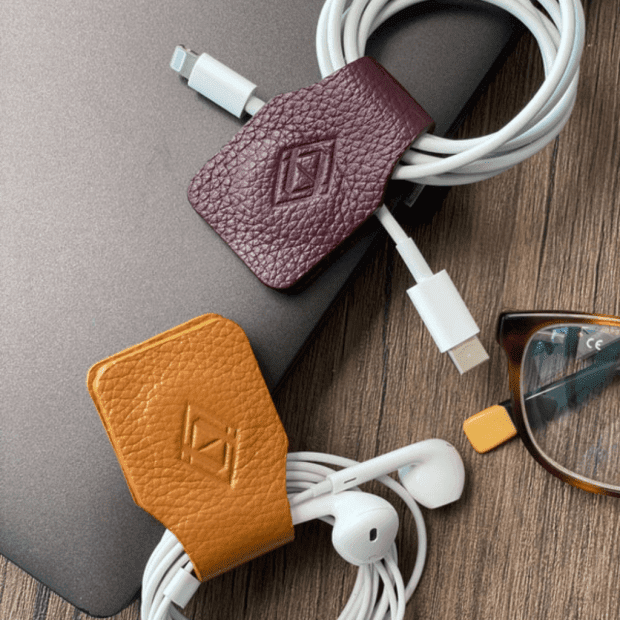 If you don't like struggling with tangled-up headphones, get a leather cord organizer like the one above. They only take up little space, and will keep all of your cables well-organized for the security check, making your journey faster and more pleasant!
Waterproof kindle cover
Avid readers can't live without their Kindles. There is no better companion to bring on your trips if you enjoy reading, after all! Not everyone can afford its waterproof version, so what can you do if you're traveling near water?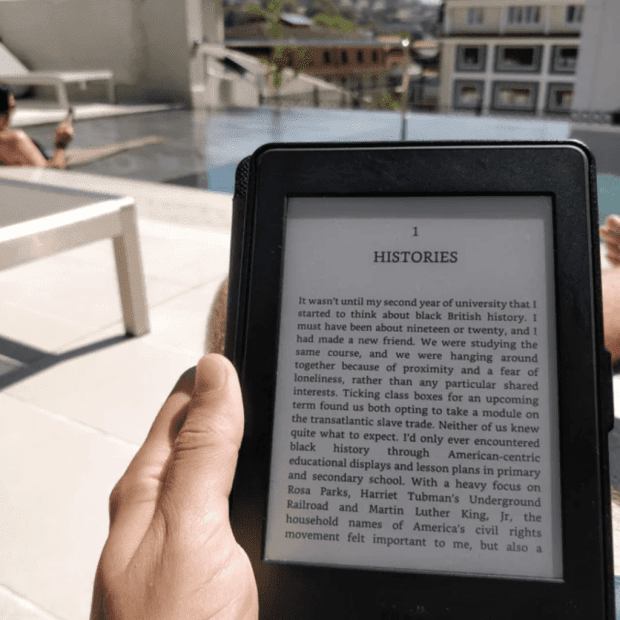 There is no need to splurge on a more expensive device that works like your current one; get yourself a waterproof cover instead! You'll be able to enjoy your days at the pool and not worry about ruining your reading buddy!
Packing cubes
It doesn't matter if you're traveling by car or plane; having enough space to pack all your stuff is always a problem for many. This is especially true if you don't travel often and don't have designated suitcases for your trips!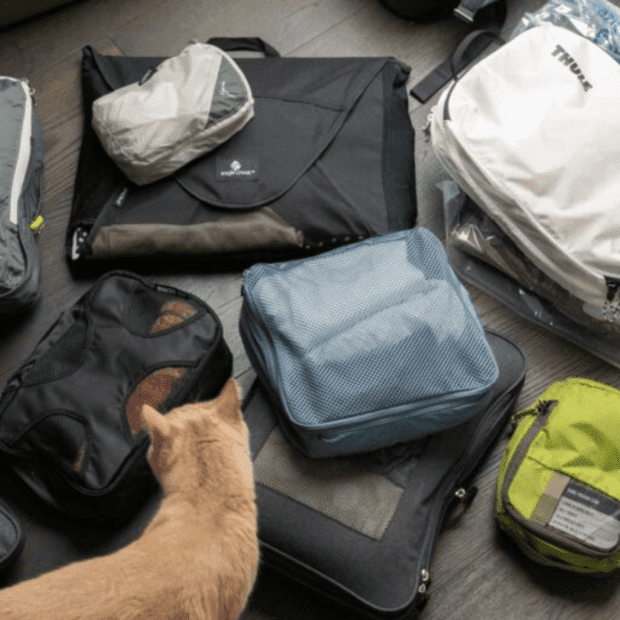 In this case, consider getting packing cubes for your trips. These bags are super lightweight, can stretch as much as you need, and even have a mesh front to make it easier to know what's inside. A must-have for everyone!
Frozen water
If you're a seasoned traveler, you know how expensive things can be at the airport. A bottle of water can cost up to five times more than usual. We rather go thirsty than fork out so much money for a bottle of water.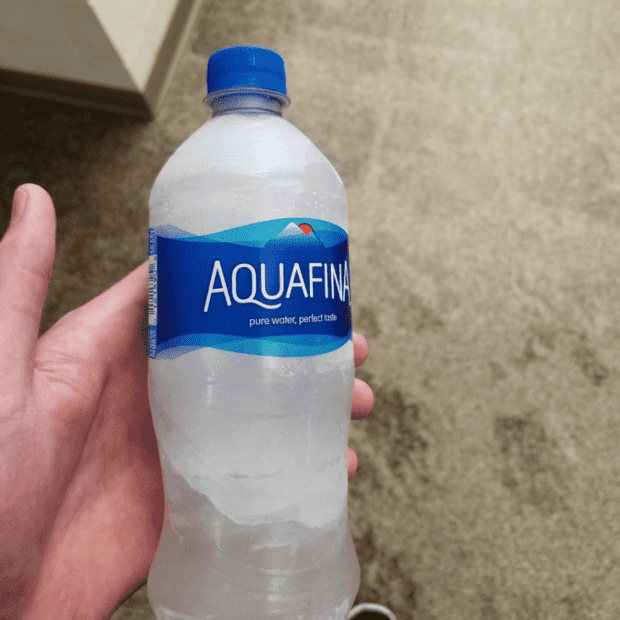 If you don't want to go thirsty but don't want to spend all that money either, there is a little trick you can use – freeze your water, and you'll be able to board just fine! Liquids are the enemy, after all, not solids!
Global Entry membership
If you're used to traveling internationally, you're familiar with the long lines before boarding your plane. We have the perfect solution if you're constantly worrying about missing your flight, even though you're always two hours early at the airport.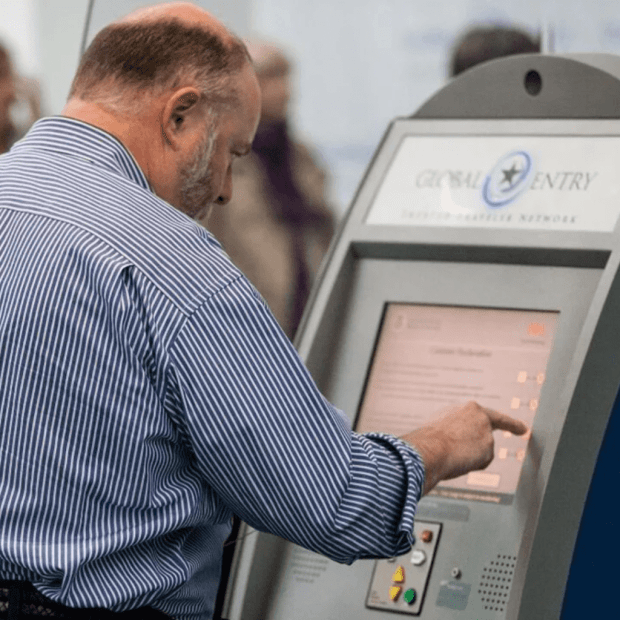 Sign up for a Global Entry membership so you can breeze through TSA checks at airports all over the United States. Scan your fingerprint at an automated kiosk, answer customs questions, and you're good to go. It's as easy as 1-2-3.
Travel tote
Not all travelers are the same, and not all travel bags are created equally. No need to bring a huge backpack if you're going on a short trip. A travel tote is just as good and makes things easier during security checks!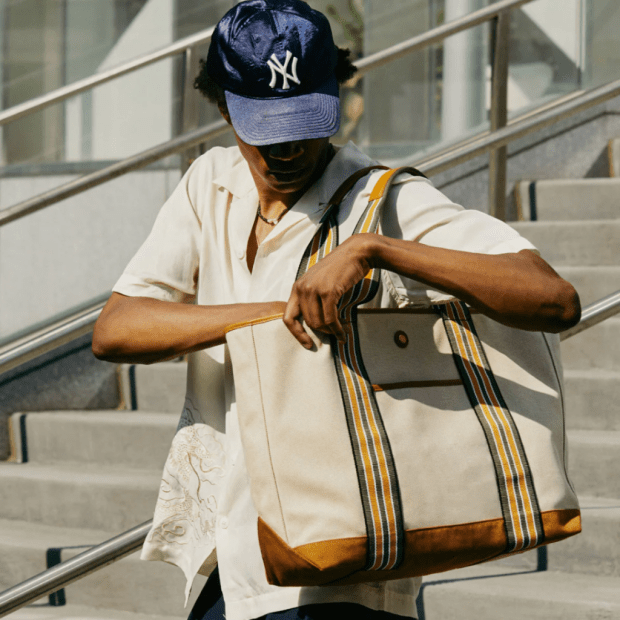 A nicely-sized one can fit everything you need and still keep things organized. Laptop? Check. Documents? Check. Spare shirt, socks, and underwear? Check! Don't forget your makeup and toiletries. Travel totes make everything accessible so you can breeze through security!
Weekender bag
You don't need a bulky suitcase if you plan to travel somewhere for just a couple of days because you won't be packing many clothes. In this case, something smaller and more flexible would suit you better. A weekender bag is the perfect choice!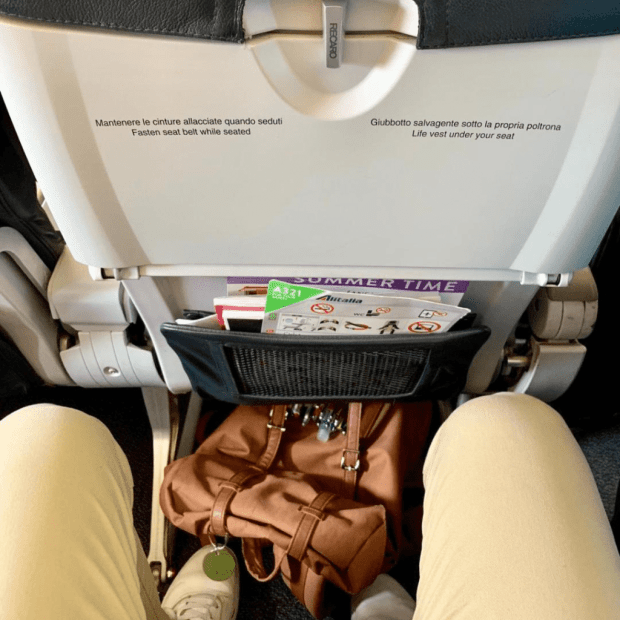 These particular bags come in various designs and are perfect for short trips. They're big enough for all your essentials and small enough to fit in an overhead compartment or even under your plane seat, so make sure you get one.
Travel wallet
Traveling is challenging, especially if you're going on an international trip. You always need to keep an eye out for your belongings, especially your important documents. A moment of carelessness can result in loss or theft and ruin your whole vacation.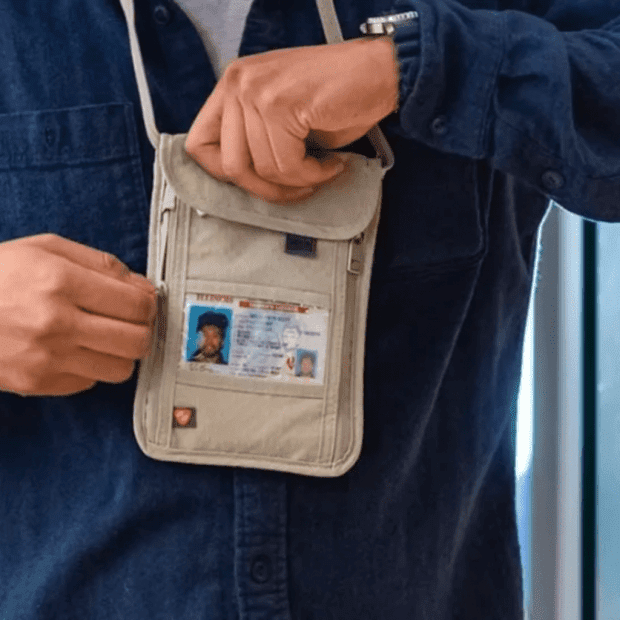 That's why the wallet above is so good. It fits everything you need – from credit cards and ID to plane tickets and passports. Because they have straps, you can 'wear' them around your neck and reduce the chances of loss.
Silicone travel bottle
There are many tips and tricks about the best way to transport shampoo, hair conditioner, sunscreen, and other products while going through airport security. But what if your favorite shampoo doesn't come in travel size? How do you get through security?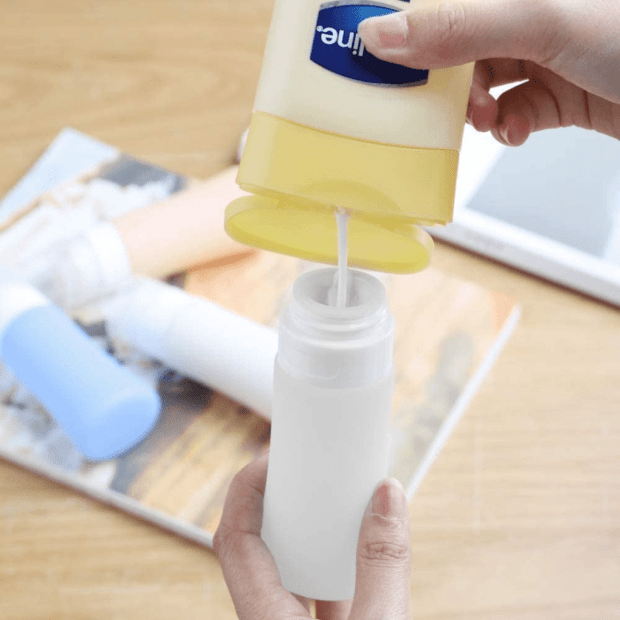 You get a silicone travel bottle and transfer your shampoo into it! These travel bottles are widely available. Make sure it's made of silicone, transparent, and has a leakproof lid. There you have it – TSA-approved shampoo for your travels!
Slip-on shoes
Nobody wants uncomfortable footwear, no matter who you are or where you come from. What's the point of having super cool and expensive sneakers if you can't wear them for an hour without hurting your feet? Comfort always trumps style.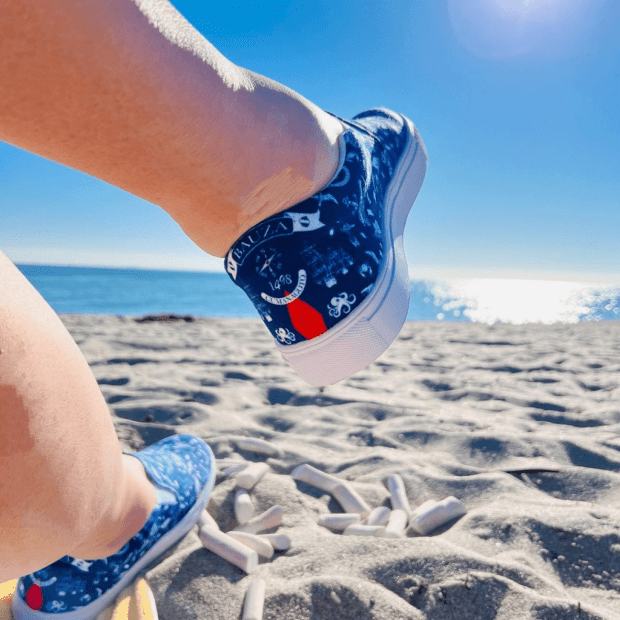 If you're planning to travel somewhere, comfortable shoes are a must, and nothing beats slip-ons for comfort. They even make going through security faster since you don't have to unlace anything; just slip them off and put them on again!
Caffeine gum
Traveling can be exhausting, no matter what vehicle you're using. If you have to spend more than a couple of hours in cars or planes, you will probably feel super tired afterward, especially if you're flying to another continent and a different timezone.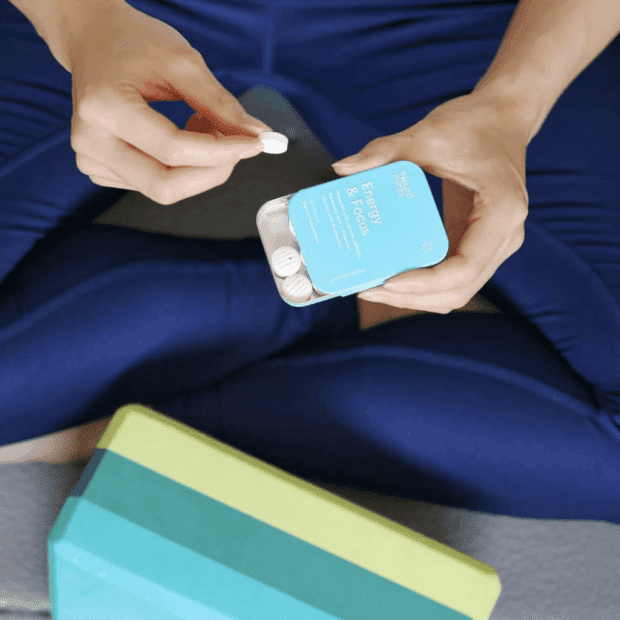 Caffeine gum is a great way to boost energy when you can't have coffee. Maybe you're running late and can't get coffee before boarding, or you're about to land and feel sluggish. Either way, caffeine gum is your best friend!
Mosquito repellant wipes
Tropical countries are great vacation destinations. Who wouldn't want to forget the demands of work by taking a dip in the sea and getting a tan while reading your favorite book? You can also look forward to delicious food, picturesque views, and friendly locals.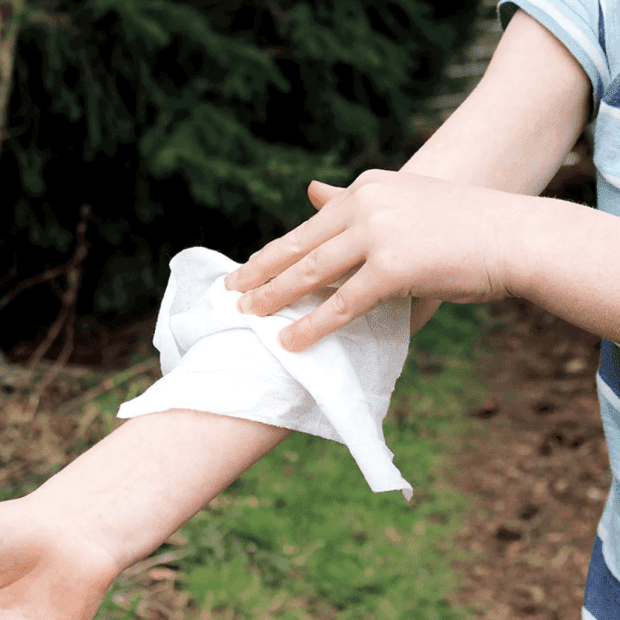 What can ruin a vacation in the tropics? Mosquitos! You can always get mosquito repellants if you're sensitive to their bites. Don't get the spray or lotion type. Opt for the wipes so you don't have to worry about airport security.
Toiletry bag
Traveling is fun, especially if you have a lot of time and an unlimited budget to explore your destination to your heart's content, but packing is another story. It's essential to brush up on the rules and know what's not allowed.
Having a bag like the one above for your toiletries is a must. Airport security doesn't like liquids, so keep your shampoo and hair conditioner in a sealed transparent bag, and it should be a breeze when you go through security.
Squeeze pouches
No matter how much you plan your trip, sometimes things don't work out. We may think we have everything figured out, but at the last minute, you realize that your toiletry bag is overflowing and you can't fit anything else inside it!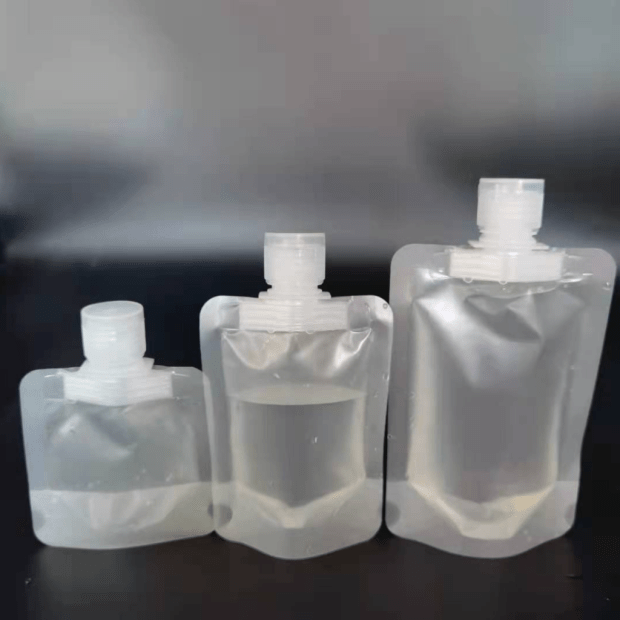 That's where these flexible squeeze pouches swoop in to save the day! Aside from being TSA-approved and super flexible, they are compact too. Now you can bring everything you need for your trip and be confident when going through security.
Sunscreen bar
Every traveler is unique. Some prefer the solitude of the mountains, while others choose the warm sands and cool breeze of the beach. No matter where you go, you better have some sunscreen handy to protect yourself when it's scorching hot.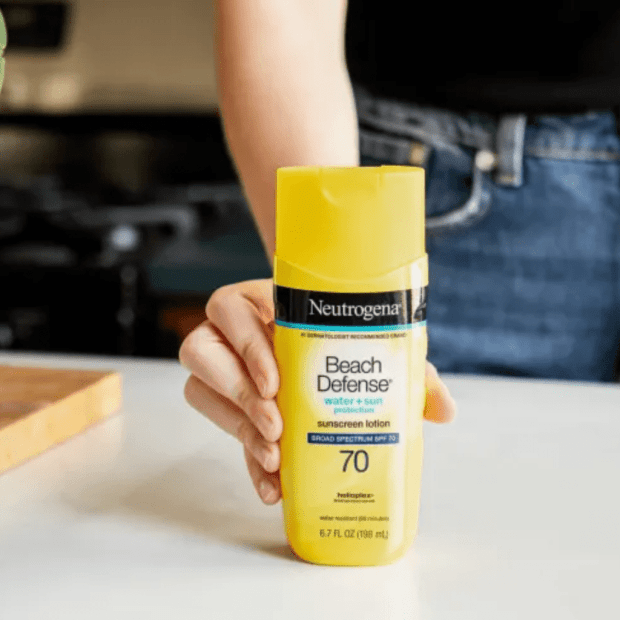 Sunscreen can be super expensive in some places, so bring yours from home. The sunscreen you see in the photo above is an excellent choice if you're traveling by plane. Since it's a solid bar and not liquid, TSA won't have a problem with it!
Hair conditioner bar
After so many hours inside a plane and more hours walking around a new country, it's understandable you'd want to wash your hair. But hotel shampoos and conditioners are not the best choices. How do you care for your mane when traveling?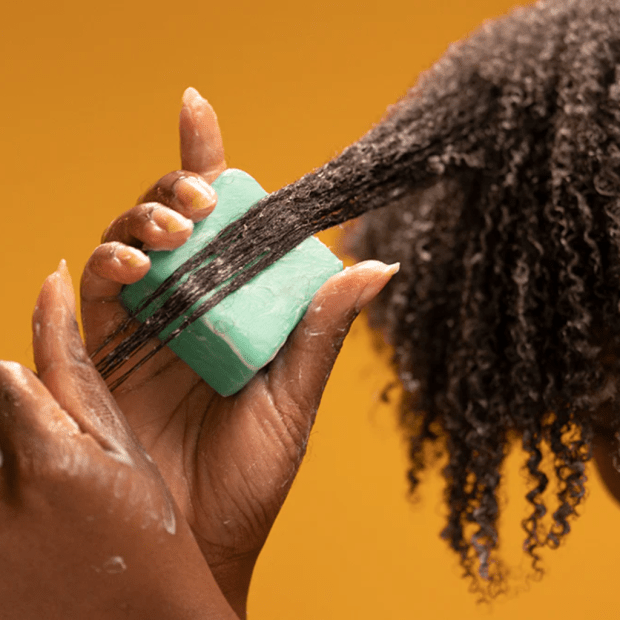 Bring your favorite conditioner with you everywhere you go. You don't even need to worry about airport security because you're not going to bring a bottle with liquid. Find your favorite conditioner as a solid bar and all your hair problems are solved!
Zippered pouch
There is nothing worse than losing your money or your documents during a trip. You may even have to cut your vacation short, and who wants that when you've spent so much money? You need a zippered pouch for peace of mind.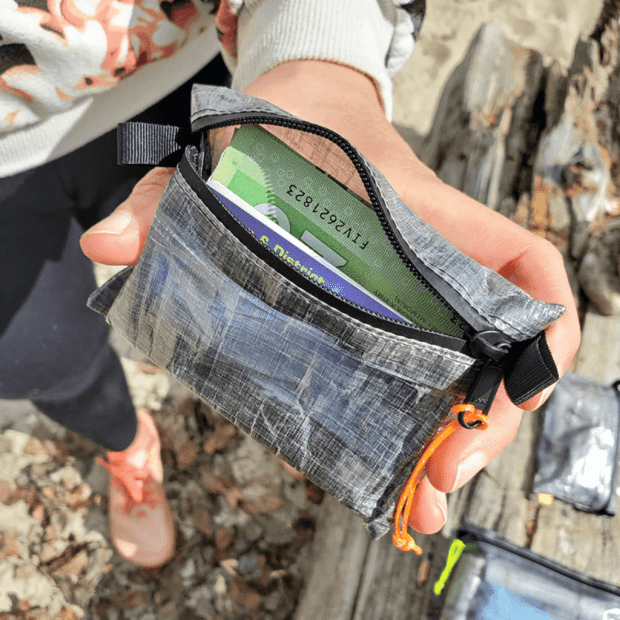 This pouch may look small, but it is the perfect size to fit all your documents and money during your trips, keeping them safe from the elements. It is also small enough to easily fit anywhere, unlike a cumbersome wallet.
Suitcase organizer
It's hard to keep all your clothes, electronics, and toiletries organized inside a big, bulky suitcase, especially if it doesn't have a divider inside. Things move around a lot and get all tangled up and messy. Your suitcase would look like a hurricane just went through it.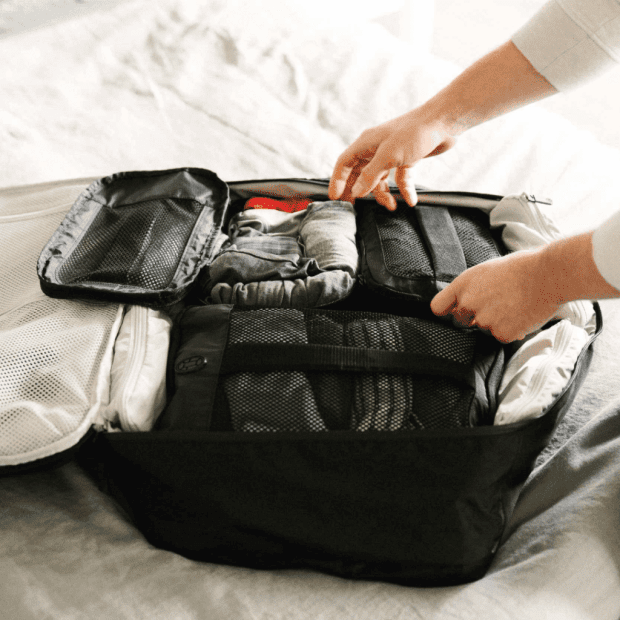 Suitcase organizers are handy in these situations, and it's time you get them. They're super strong, made of breathable fabric, and stretchy, making them spacious enough to store all your stuff while maintaining some organization. Going through security will be a breeze now!
No ID? No problem!
With all the excitement of flying somewhere, it's easy to become forgetful and leave the house without the documents needed to get on your flight. Don't worry if this happens, especially if you're not flying internationally.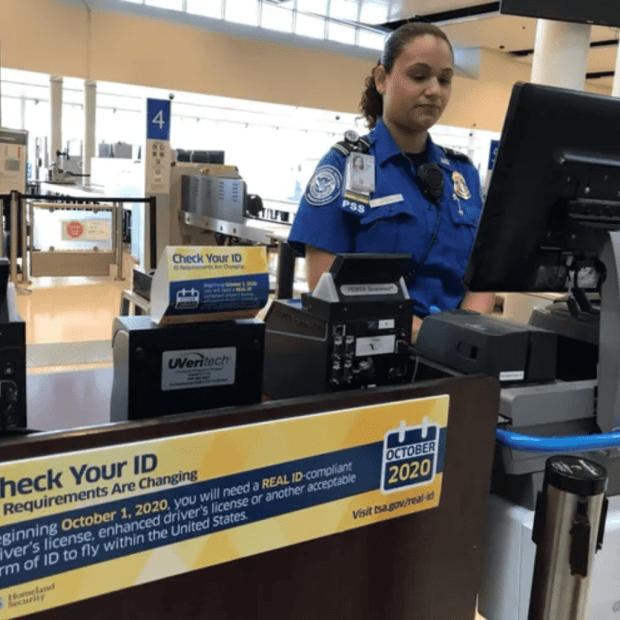 TSA people can be scary, but they're still people and will try to help you as much as possible. If you're in the US and not flying internationally, you'll still be able to fly if you can answer a few personal questions to confirm your identity!
Follow the faster line
Everyone wants to go through the airport faster, but how do you do that? Use the online check-in and ensure that you have the right kinds and sizes of suitcases and bags. It pays to be observant of what's happening around you too.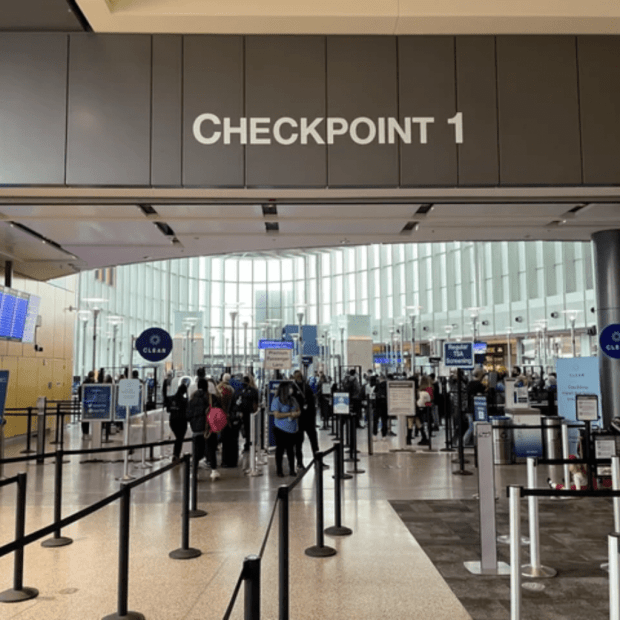 It's easy to get lost in that huge sea of people and the unbelievable slowly and seemingly unending lines, but if you pay attention, you'll notice some lines move much faster than others. Those are the ones you should be following!
Antiperspirant and deodorant
It's hard to travel anywhere for an extended time if you have allergies or other similar sensitivities to worry about. Not everyone will care about your needs, and some products that may help may not be found everywhere either. What to do?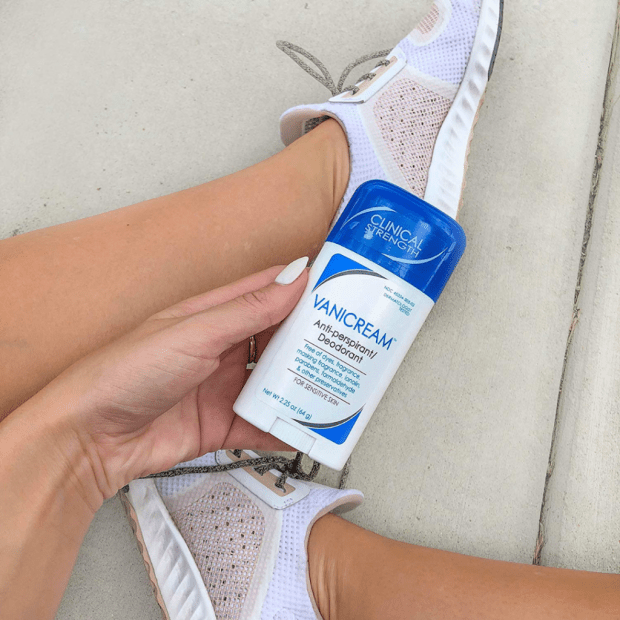 If you have sensitive armpits, the antiperspirant and deodorant above may be the perfect choice! According to its reviews, it's safe and effective. Not only that, but it doesn't need to be checked like similar products, saving you time at the airport.