The Famous And The Fearless: 40+ Celebrities Who Practice Martial Arts
By Ekhama O August 5, 2023
---
A lot of celebrities are born with a heap of talent. It's what they capitalize on, making them the stars they are today. While most already have what it takes to catapult them into superstardom, some need to acquire more skills.
They could learn these cool new skills for fun, or they could learn them to add to their resume and prepare them for any roles they are about to take on.
One of those skills is martial arts. Many people learn one form or another as a kind of self-defense; others do it because it interests them, and the rest because they have to. Have a look at these celebrities who are trained in some form of martial arts. Some of these names may surprise you!
Forest Whitaker
Activist, UNESCO Goodwill Ambassador, and producer Forest Whitaker is probably best known for being an actor and an Academy Award winner. He has starred in quite a number of commercially successful films and tv shows, most notably The Last King of Scotland and Godfather of Harlem.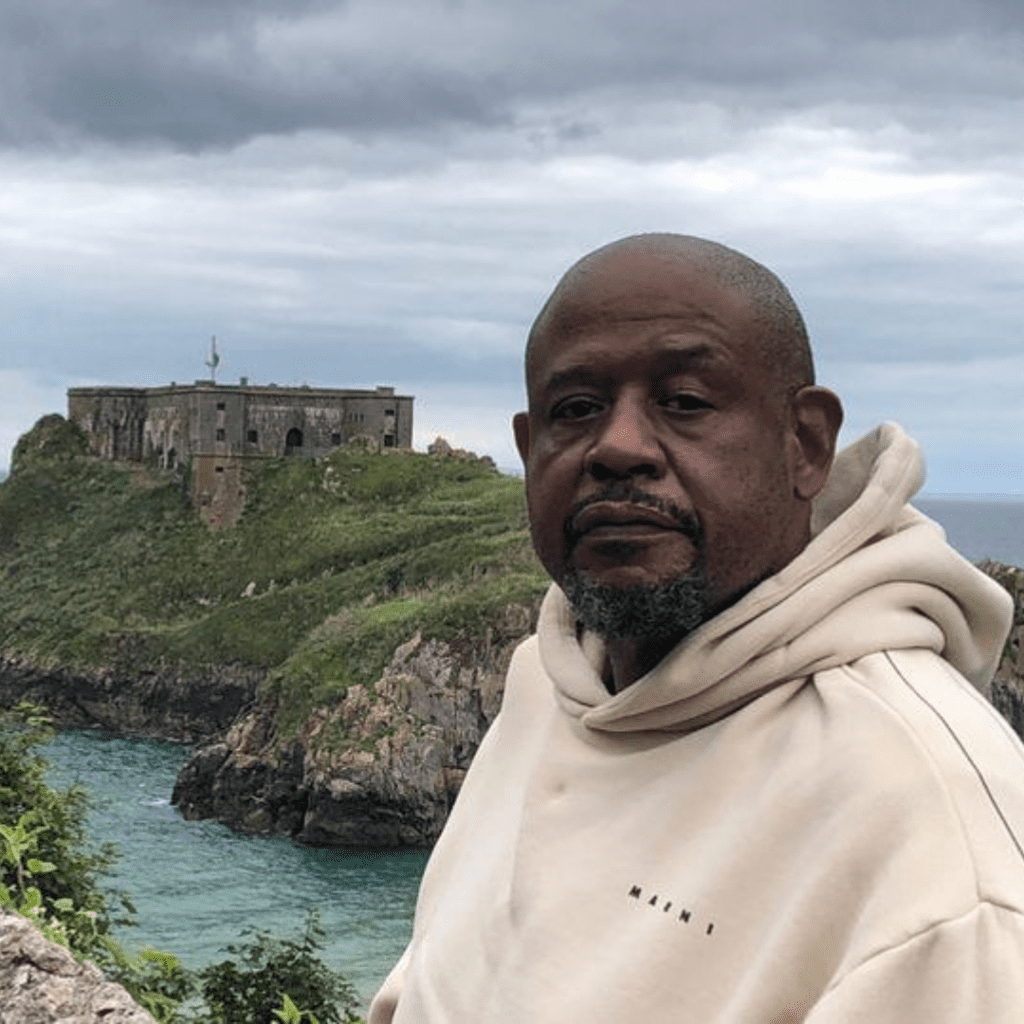 Forest Whitaker has also shown and expressed his interest in martial arts, as he's skilled in several forms. The Oscar-winning actor has a black belt in Kenpo and trains in the national martial art of the Philippines, Eskrima, which is also known as Arnis or Kali.
Keanu Reeves
The Devil's Advocate star, Keanu Reeves, is known for playing quite a number of roles in many critically acclaimed movies, some of which include The Matrix trilogy, movies that cemented his status as one of the biggest Hollywood stars of the era.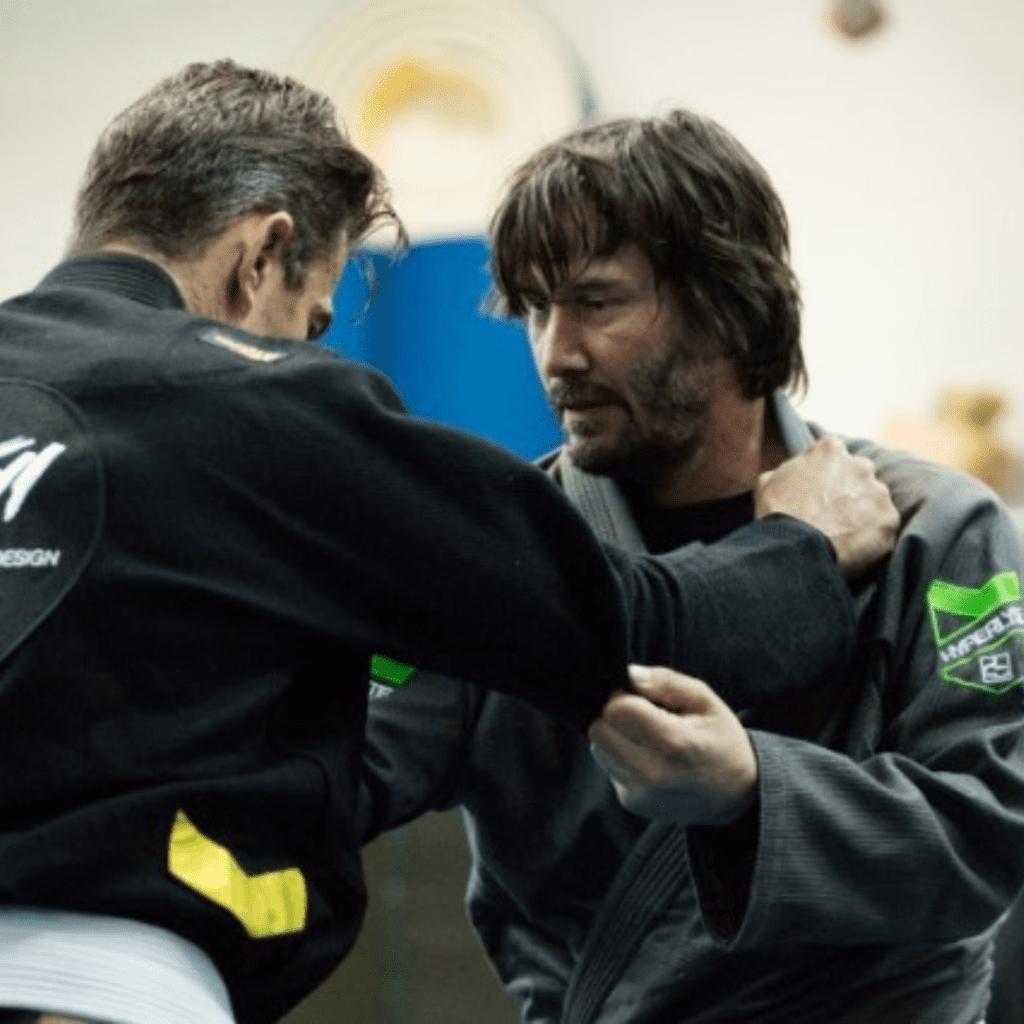 The trilogy, along with the John Wick franchise in which he stars, required loads of action, and since he does his own stunts, it makes sense that he's skilled in many forms of martial arts, having undergone rigorous training to prepare for all the movies.
Willie Nelson
When it comes to the world of outlaw country music, Willie Nelson is a certified legend. He started his career at the tender age of seven when he wrote his first piece of music and would go on to become the singer, songwriter, political activist, and actor he is today.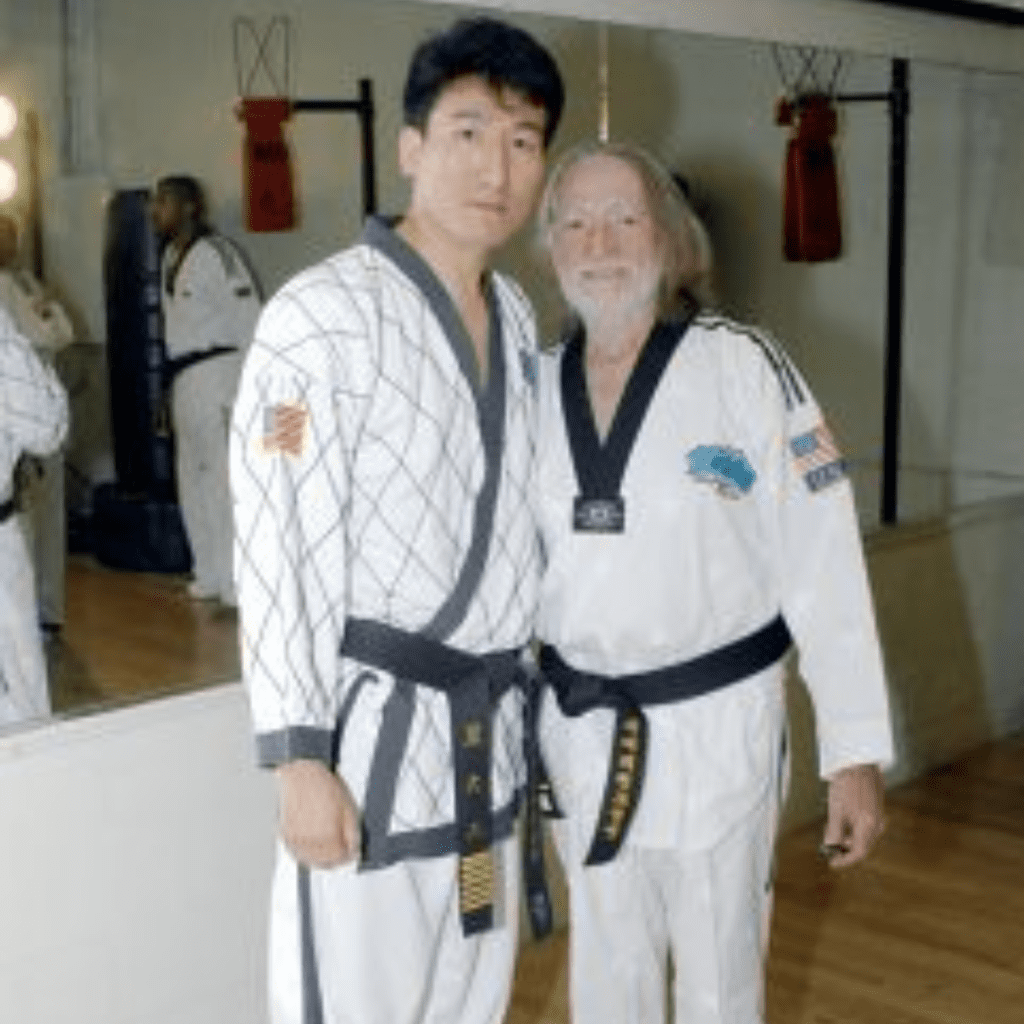 This Hollywood star also happens to be a martial artist who has practiced for several decades. He holds a second-degree black belt in Taekwondo and also practiced kung fu as well as GongKwun Yusul, another form of Korean martial art.
Uma Thurman
Many actors and actresses have a defining role or movie that cemented their legacy as the stars they are, and for Uma Thurman, that movie was Mia Wallace in Pulp Fiction, a Quentin Tarantino film for which she earned herself an Academy Award nomination.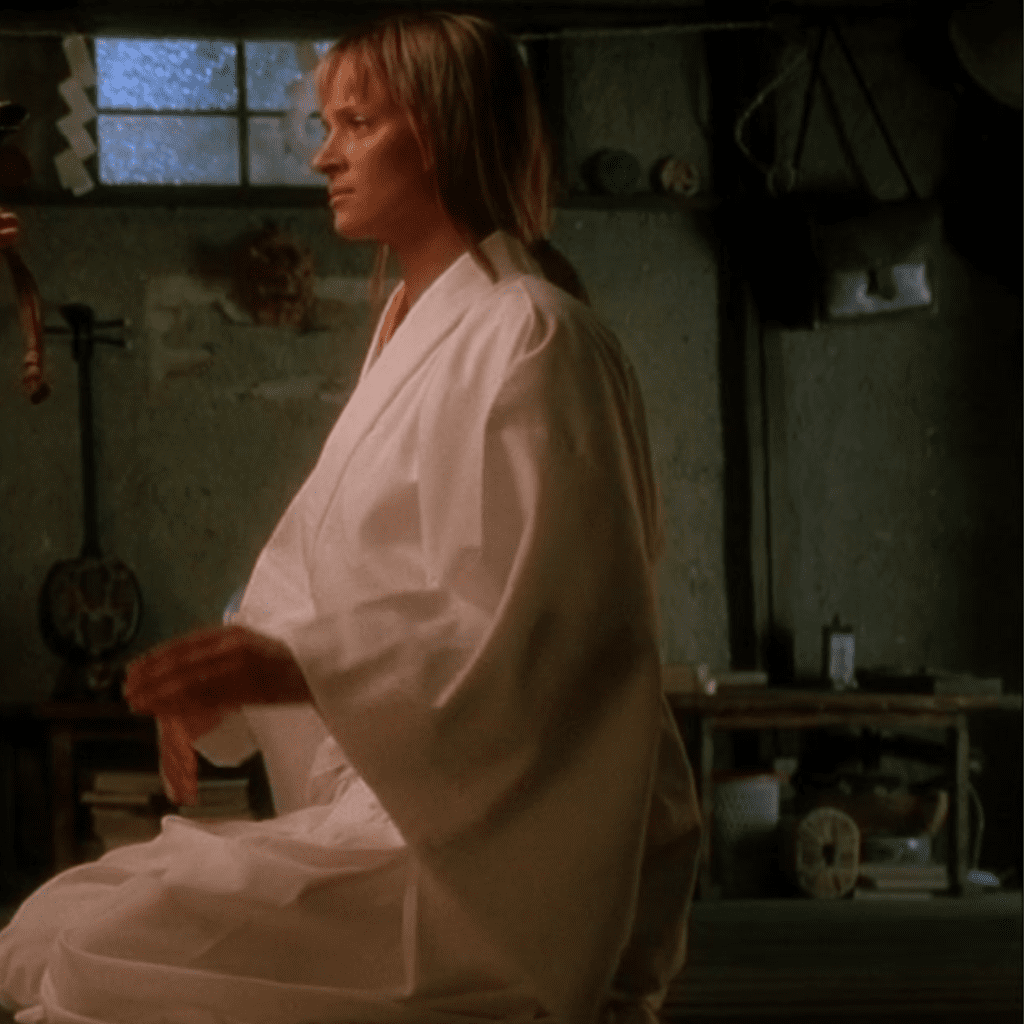 A couple of years after the film was released, she collaborated with Tarantino again for the movie Kill Bill and its prequels, two films that required loads of martial arts action. She, alongside several other actors in the movie, had to undergo rigorous training for months to enable them to be fit for their roles in the movies.
Gisele Bündchen
One of the highest-paid models in the world and Tom Brady's former wife, Gisele Bündchen, is a Brazillian model who has modeled for some of the world's most renowned brands like Marc Jacobs, Valentino, Dolce & Gabbana as well as Victoria's Secret.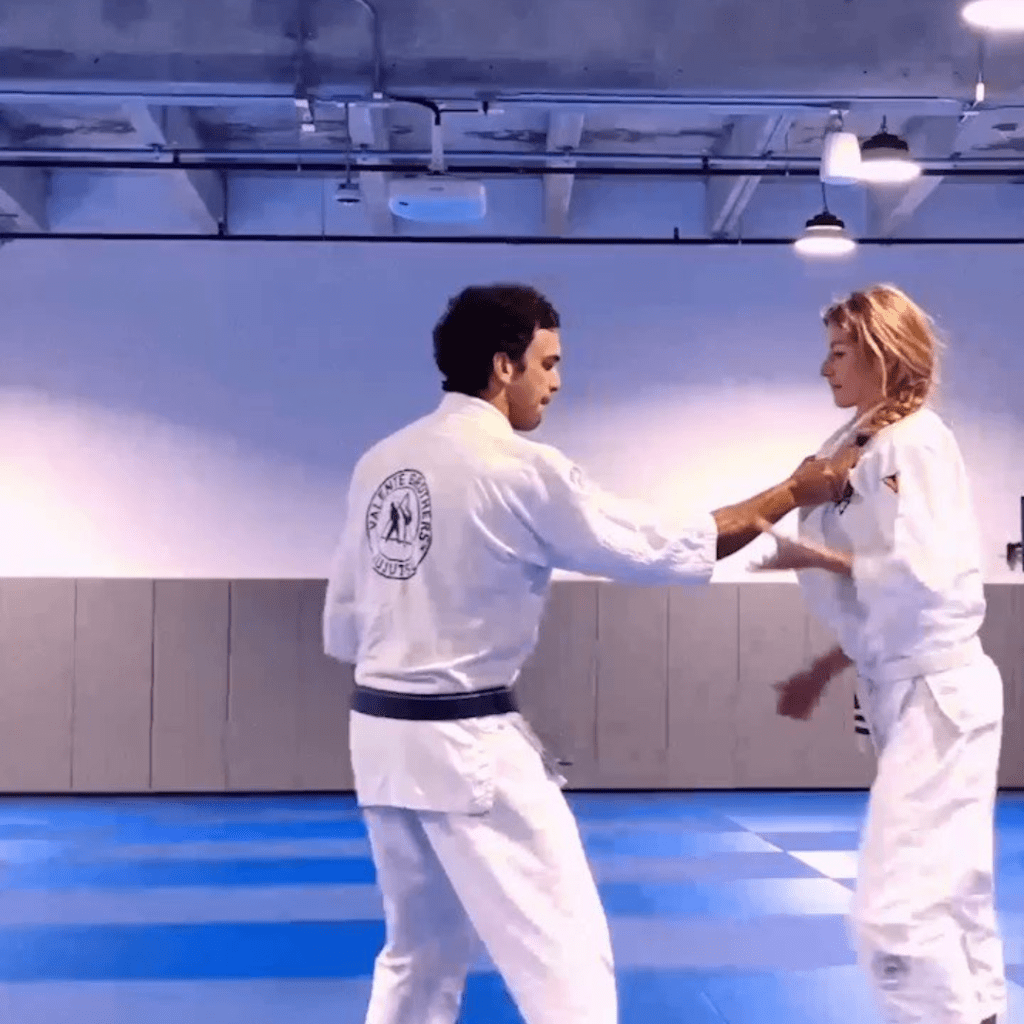 One of the practices Gisele employs to keep in shape is Kung Fu which she reportedly practiced each and every single day of her first pregnancy with her ex-husband. She also dabbles in sports in the form of boxing every now and then.
Mel Gibson
Mad Max and Lethal Weapon actor Mel Gibson is known for taking up roles in the action sphere. He is also a director and producer, with one of his most renowned works being Braveheart, a movie he also starred in that earned him several Academy Awards.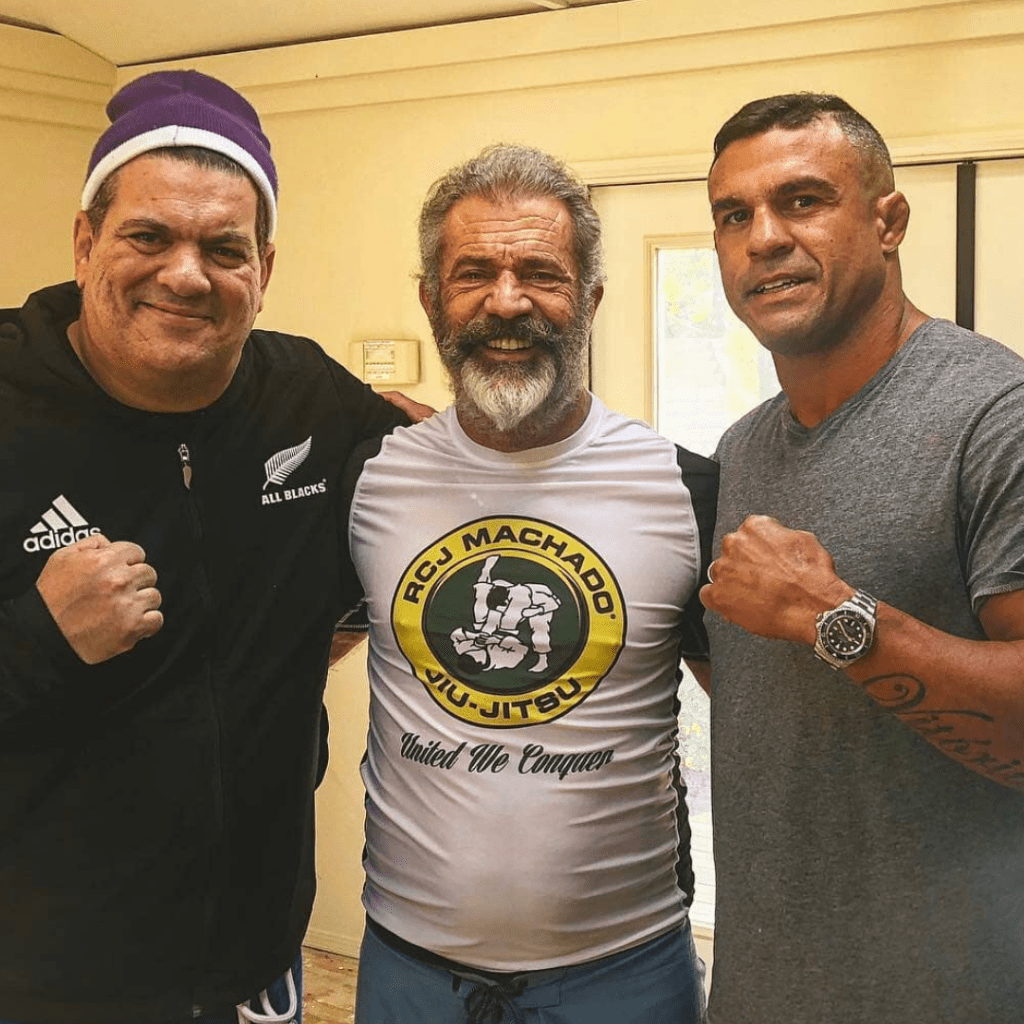 Earning himself the label of the action hero, it's no surprise Mel has trained in not one but two forms of martial arts to help in some of those fight scenes we've seen him perform in some of his movies. Apparently, Mel has trained in Brazilian Jiu-jitsu and Tai chi.
Adriana Lima
The late 90s and early 2000s saw an explosion in the modeling industry in regards to many new women being made supermodels and propelled to stardom. Adriana Lima, a Brazillian model and one of the most well-known Victoria's Secret angels, was one such model.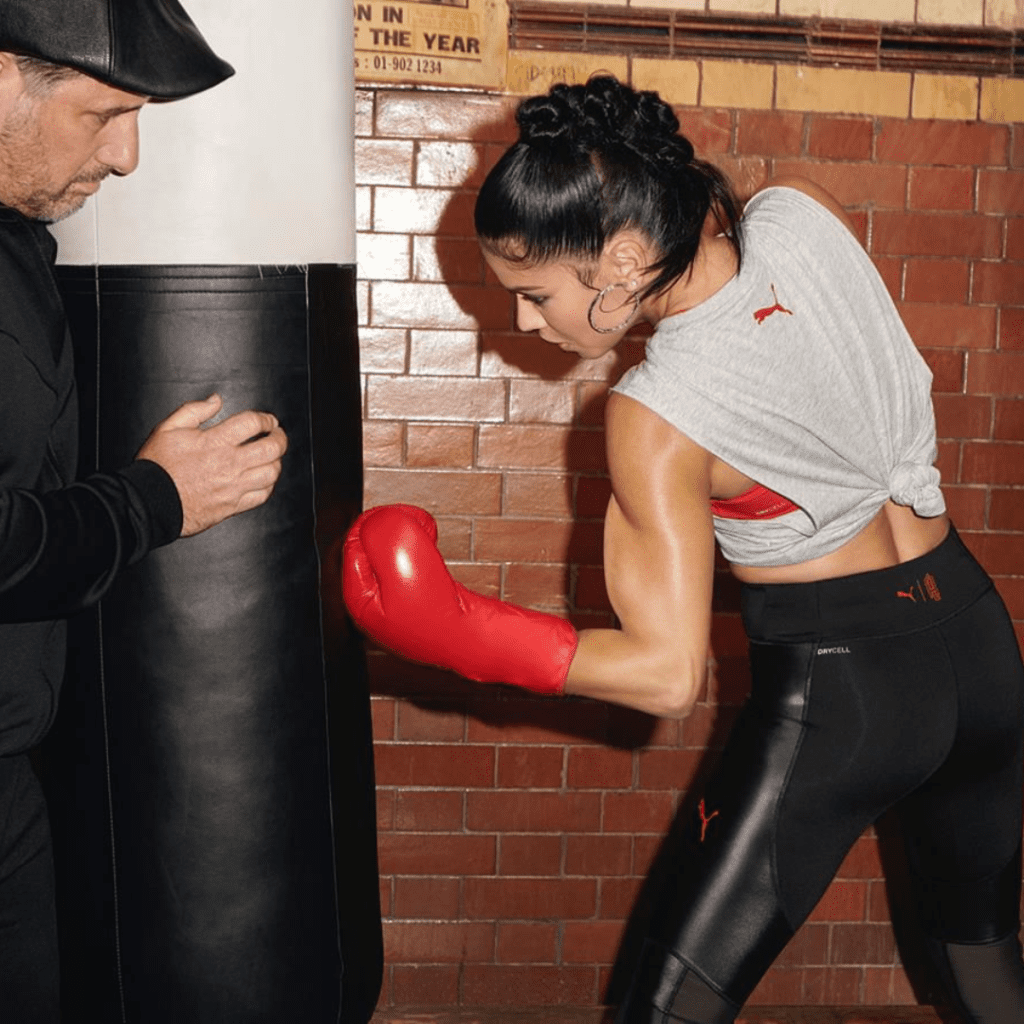 Besides being a Victoria's Secret angel and spokesmodel for Maybelline cosmetics, Adriana also practices the indigenous art of capoeira, a unique blend of martial arts and dance that requires loads of skill and originates from the same country she's from, Brazil.
Jackie Chan
Jackie Chan is one star who needs no introduction. Not only is he one of the most recognized faces in Hollywood, but his popularity has crossed borders and seas, making him one of the most influential and renowned film personalities in the world.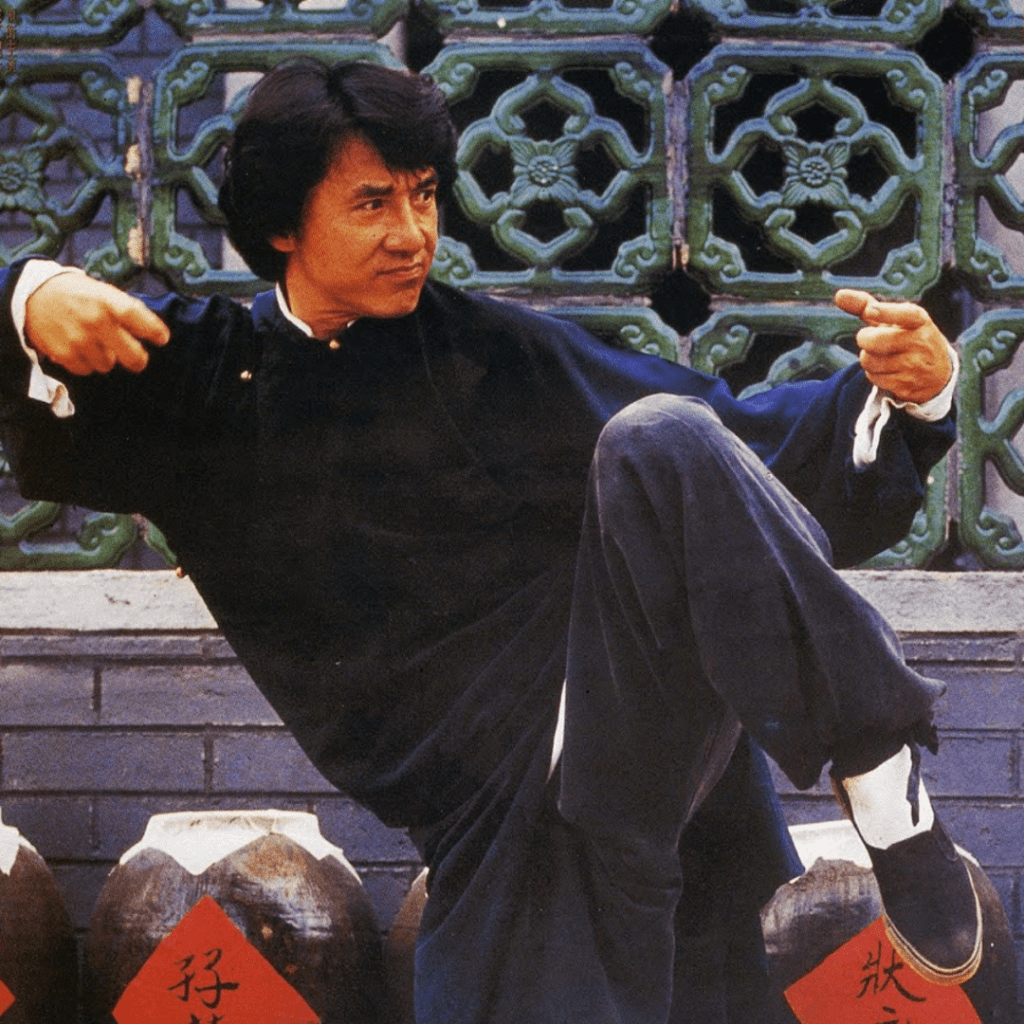 From his movies, it's clear that he just doesn't employ several forms of martial arts but is pretty skilled at them. He's known for incorporating Karate, wing chung, hapkido, Judo, Taekwondo, and even boxing in some of the film appearances he's made.
Sharon Stone
Academy Award nominee and Golden Globe winner Sharon Stone was one of the most popular actresses of the 90s, and early 2000s, starring as the leading woman in a plethora of high-budget films and blockbusters. She's also ranked as one of Hollywood's most gorgeous women.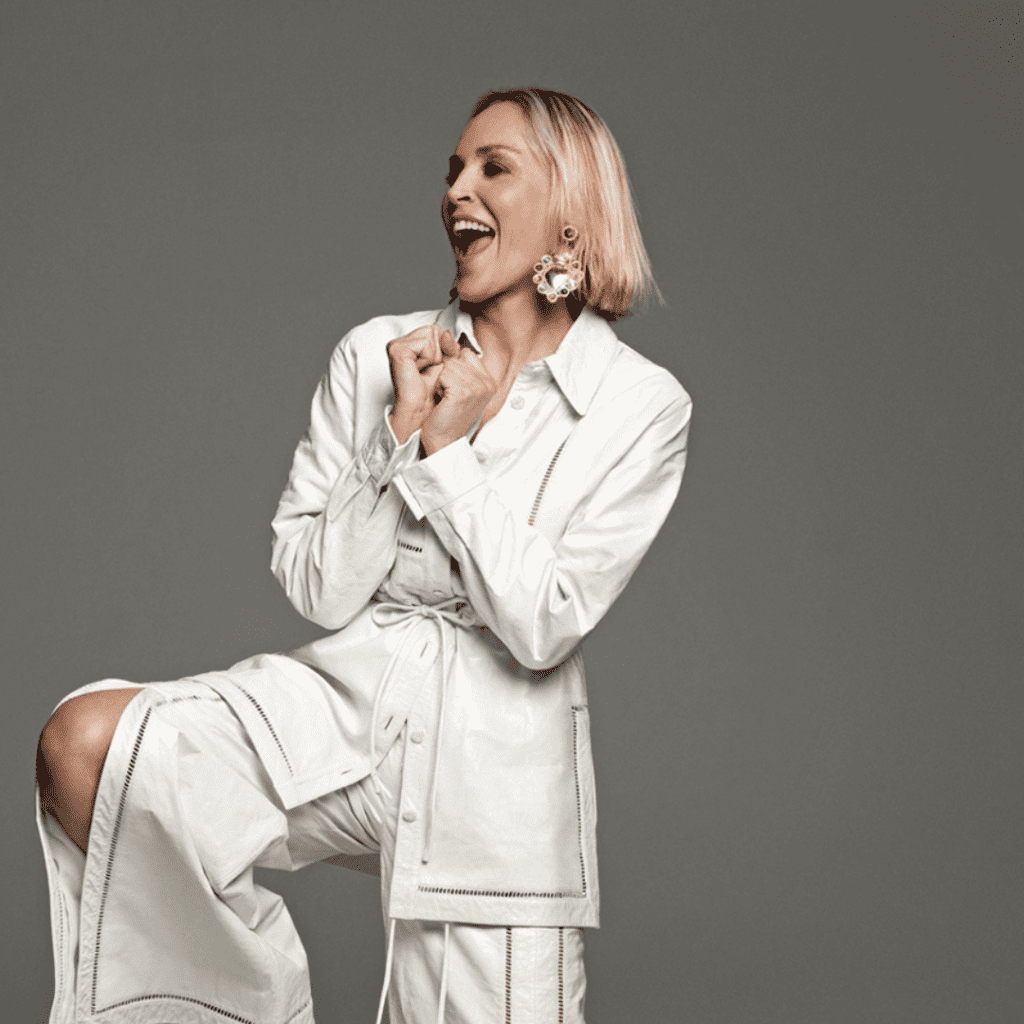 Before shooting the 1990 sci-fi movie starring Arnold Schwarzenegger, Total Recall, Sharon Stone reportedly trained in Taekwondo. She also had to train in martial arts for some other of her movies, like the 2004 action fantasy Catwoman with Halle Berry.
Paul Walker
The Fast and Furious franchise is one of the biggest in the world of action movies today and one in which several of many big Hollywood stars have a role, from Vin Diesel to Gal Gadot and the late Paul Walker.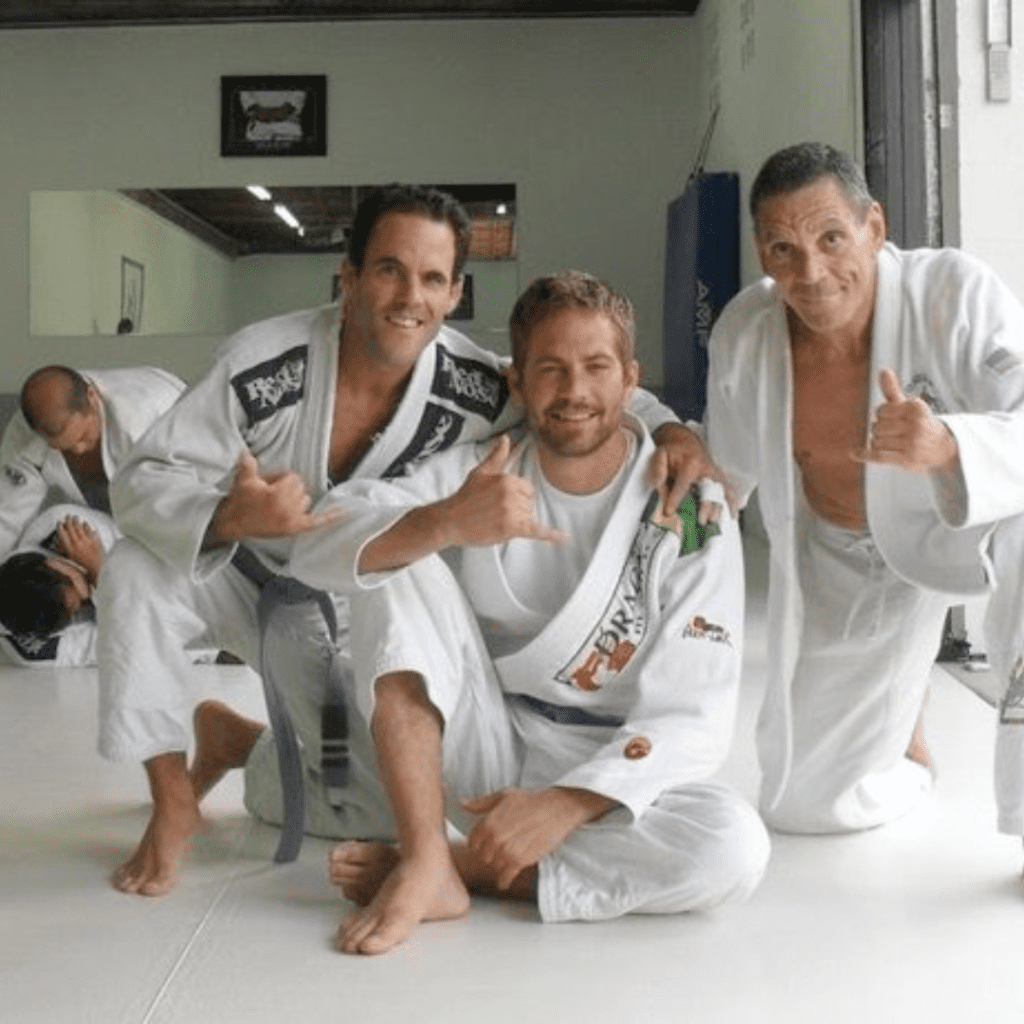 Paul Walker practiced Brazilian jiu-jitsu and held a black belt in the martial art under Ricardo Miller. He was awarded a black belt by Miller after he passed away in the year 2013, an honor we think is wonderful.
Ashton Kutcher
Actor, model, and producer Ashton Kutcher is one of Hollywood's most recognizable faces. He is known for starring in comedies like Two and a half men, romantic movies such as No Strings Attached, and dramas like the 2013 film Jobs.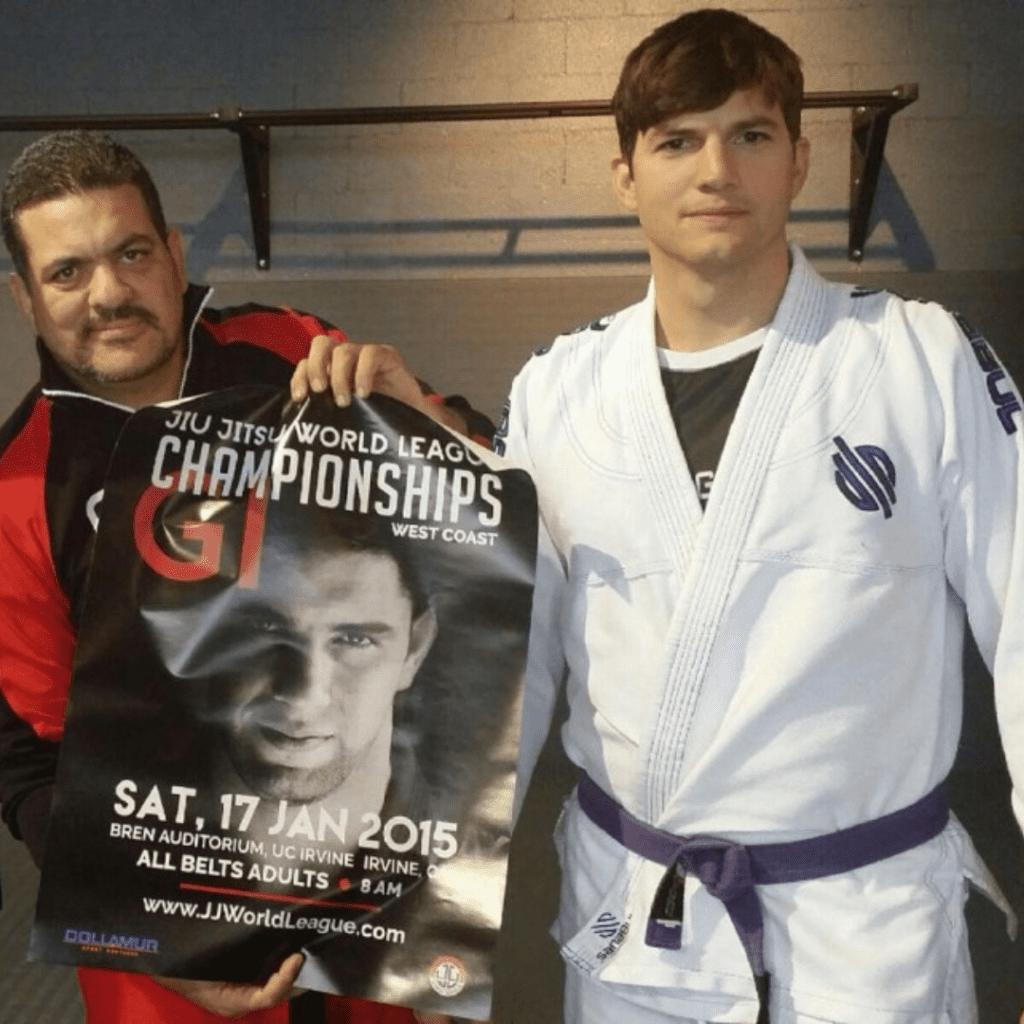 From what we know and have seen, Ashton Kutcher usually takes up roles in lighthearted movies that involve little to no action, so we were surprised when we found out he trains in Brazillian Jiu-jitsu and is a brown belt under Rigan Machado.
Guy Ritchie
When it comes to the world of filmmaking and production, the name Guy Ritchie should ring some bells. He became prominent for directing Snatch and, later, the Sherlock Holmes movies that star Robert Downey Jr, as well as for being the ex-husband of the pop icon Madonna.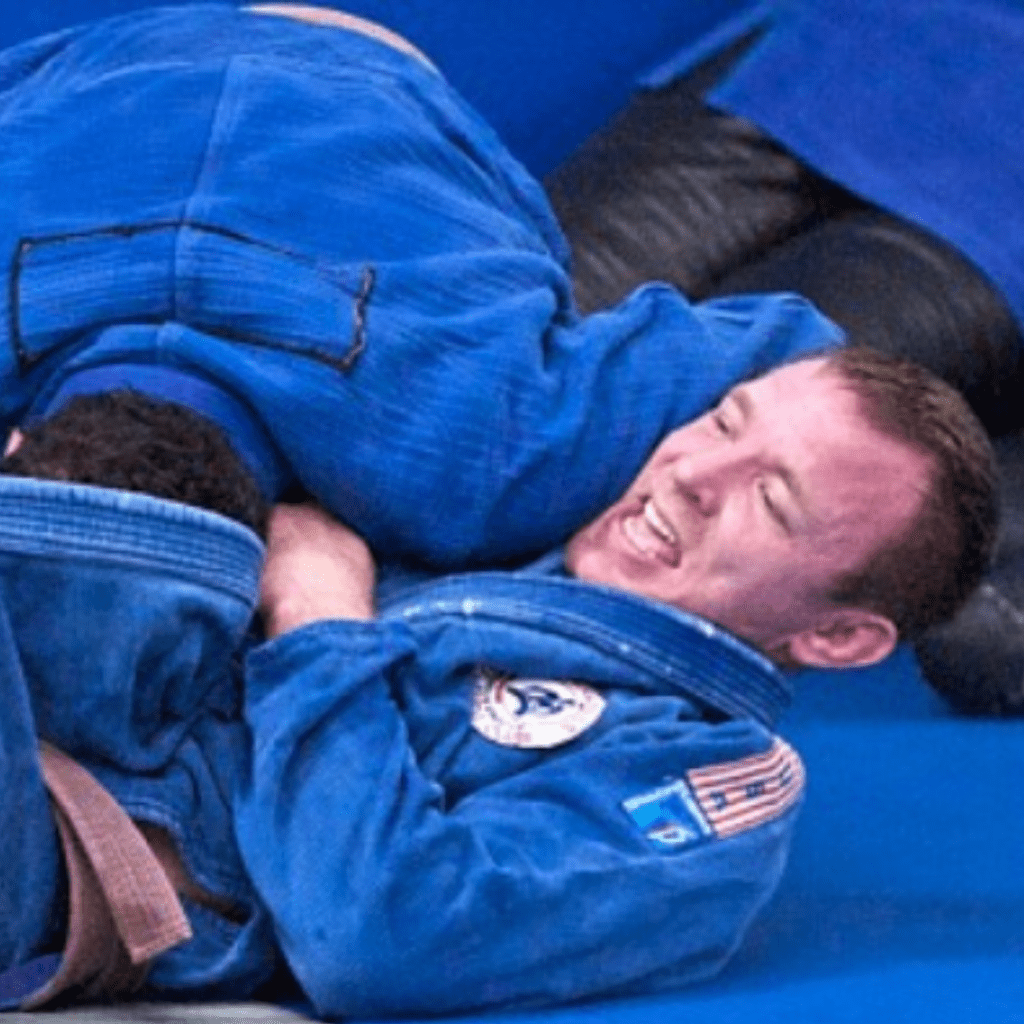 Starting at the age of seven, Guy Ritchie started training in Shotokan Karate in London and would later earn himself a black belt in the martial art as well as for Judo. Besides Shotokan Karate and Judo, Guy also has a black belt in Brazilian Jiu-Jitsu.
Jason Statham
For actors and actresses who star in action movies, having some experience with, background in, or undergoing training to learn martial arts is nearly an absolute must. That's why we weren't surprised when we found out Jason Statham, who's known for playing roles in action movies, has some experience with martial arts.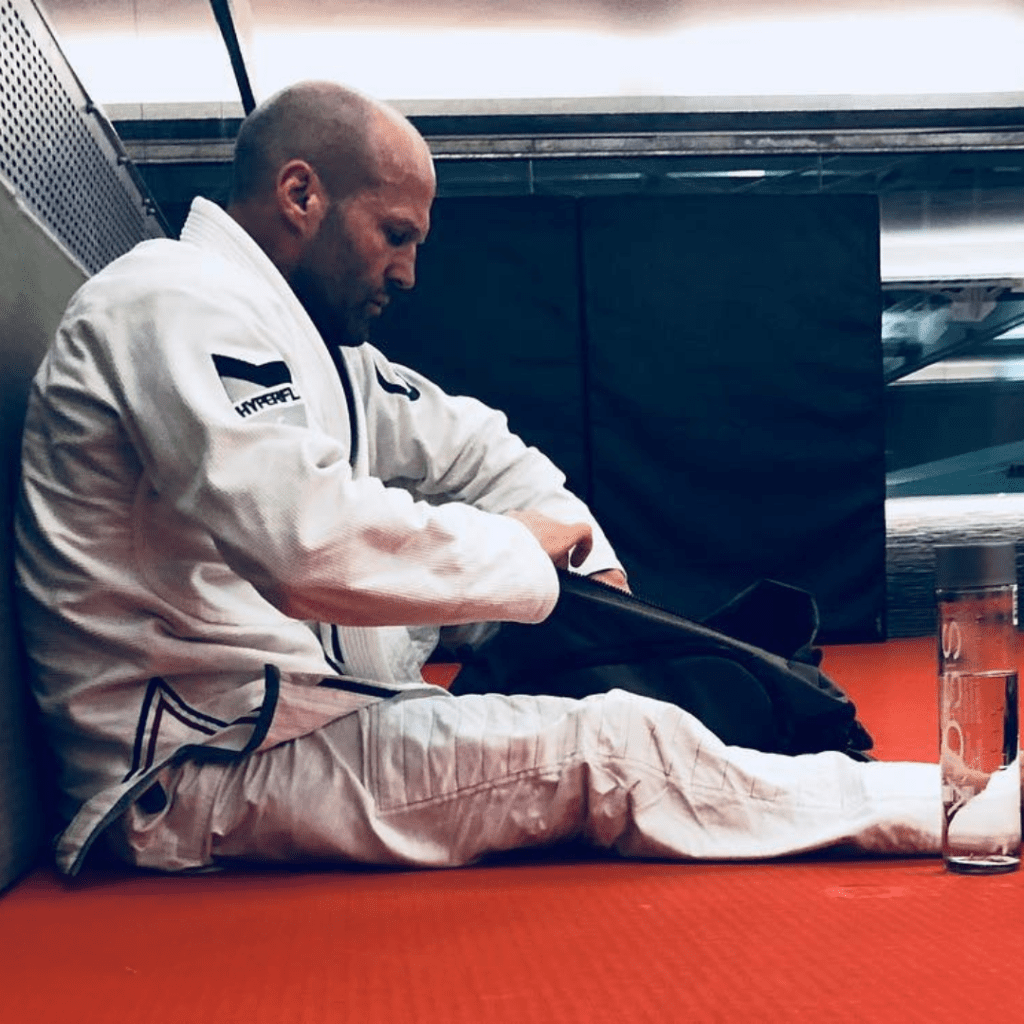 He started practicing martial arts as well as Karate when he was still young and working at local stalls. Jason also practiced kickboxing and employed some of the moves he's learned in the numerous action movies he's been cast in.
Chuck Norris
There are many stars that have defining traits in Hollywood, and it is what they usually get typecasted as. For example, Marilyn Monroe was the blonde bombshell, Arnold Schwarzenegger was the hunky tough guy, and Chuck Norris was the karate fighter.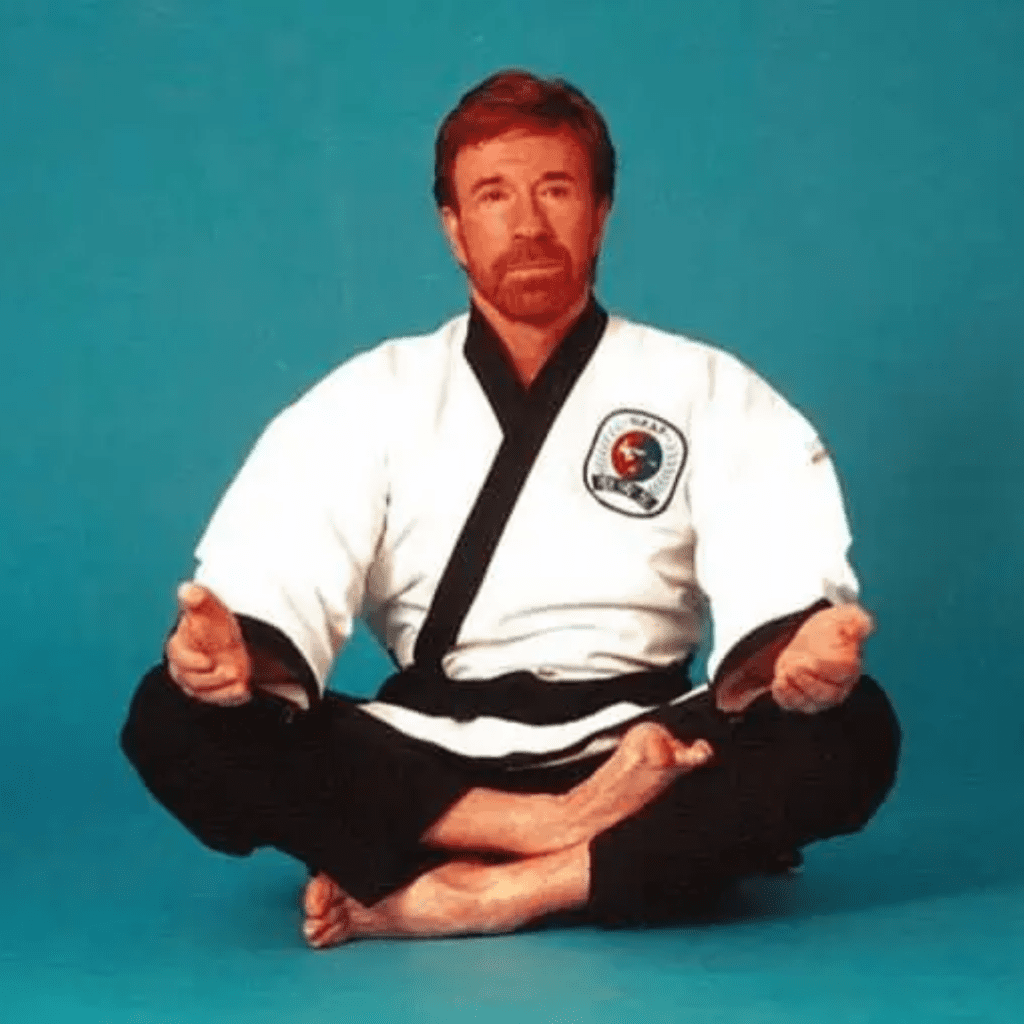 Chuck has a black belt in not one or two but three different forms of martial arts (Judo, Brazilian jiu-jitsu, and tang soo do). His impressive martial arts skills have made him a star in Hollywood and a trainer to many other celebrities.
Robert Downey Jr.
Starting his illustrious career at the tender age of five, Robert Downey Jr. would go on to be one of the highest-paid actors in Hollywood. He has starred in a number of high-budget and big blockbuster movies, and you can thank his father's support as well as his amazing skills for that.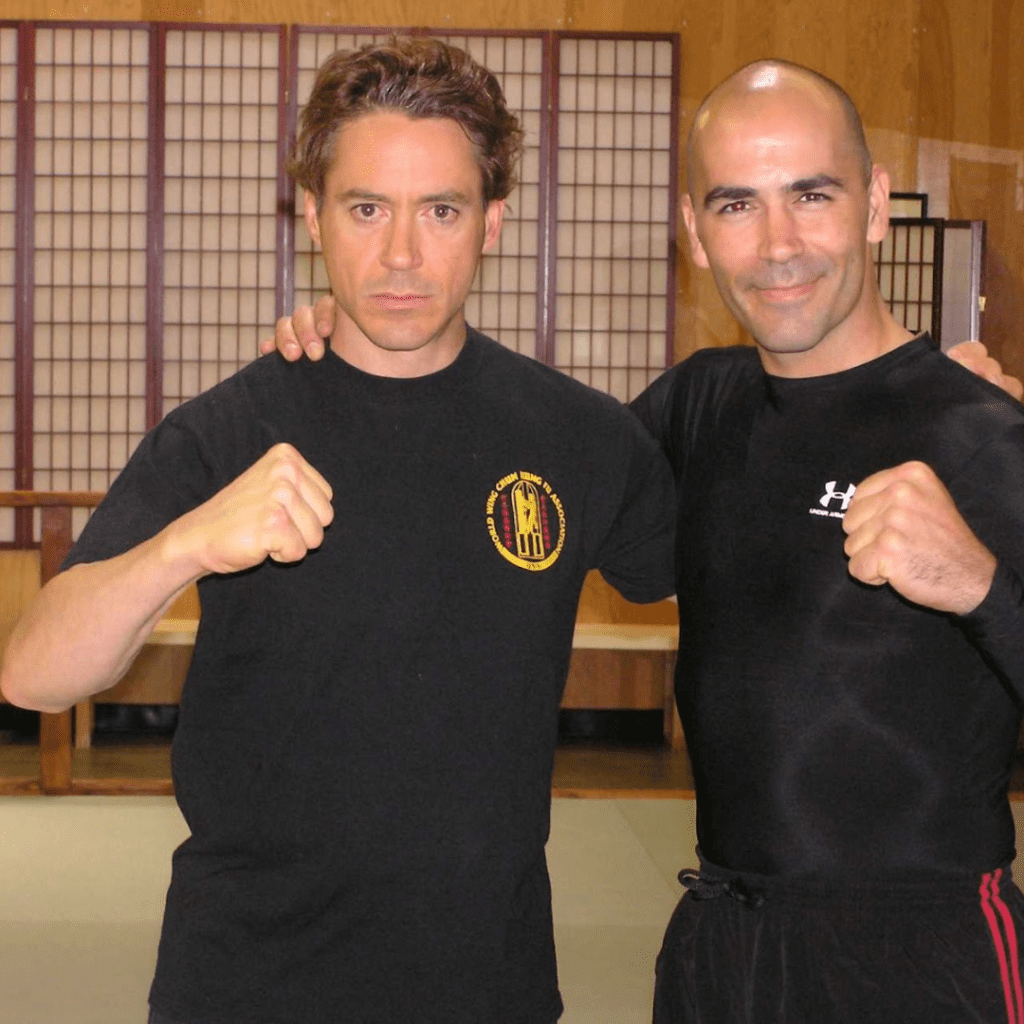 Speaking of skills, besides being an incredible actor, Robert is also a skilled martial artist. He practices Wing Chun Kung Fu, which he learned from a fight consultant who trained him for several of his movies, including many under the Marvel Cinematic Universe.
Dave Mustaine
Grammy award winner and former Metallica lead guitarist Dave Mustaine has been ranked as one of the best guitarists of all time by several reputable charts. He is also the co-founder and only consistent member of the metal band Megadeth.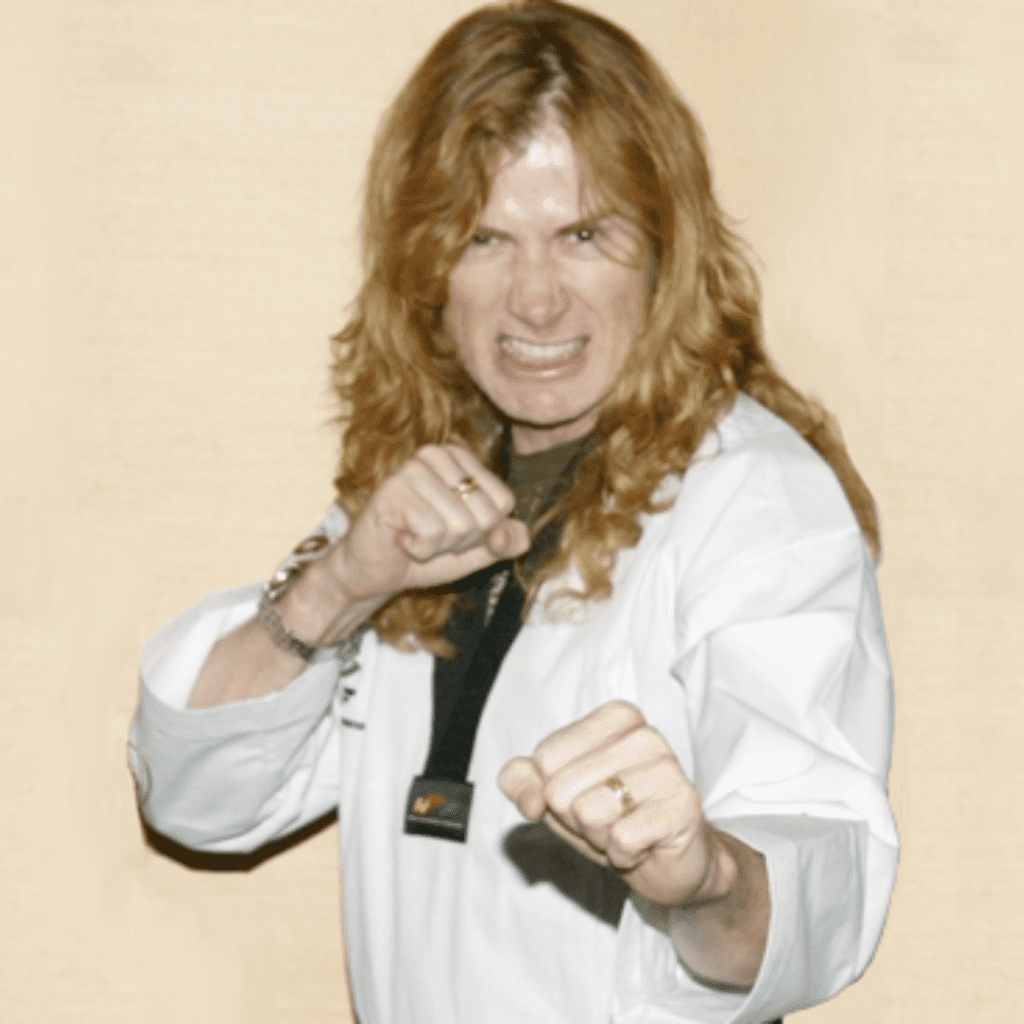 Dave practiced several forms of martial arts and was even awarded a brown belt in Brazilian Jui Jitsu. He also does kickboxing as well as Karate and Taekwondo, the latter of which he was named a goodwill ambassador by the World Taekwondo Federation for.
Elvis Presley
Former singer, actor, and sergeant in the United States Army, Elvis Presley is by far one of the biggest cultural icons of the past century. The Mississipi-born star is also dubbed and regarded by many as the king of rock and roll, as he heavily influenced the genre.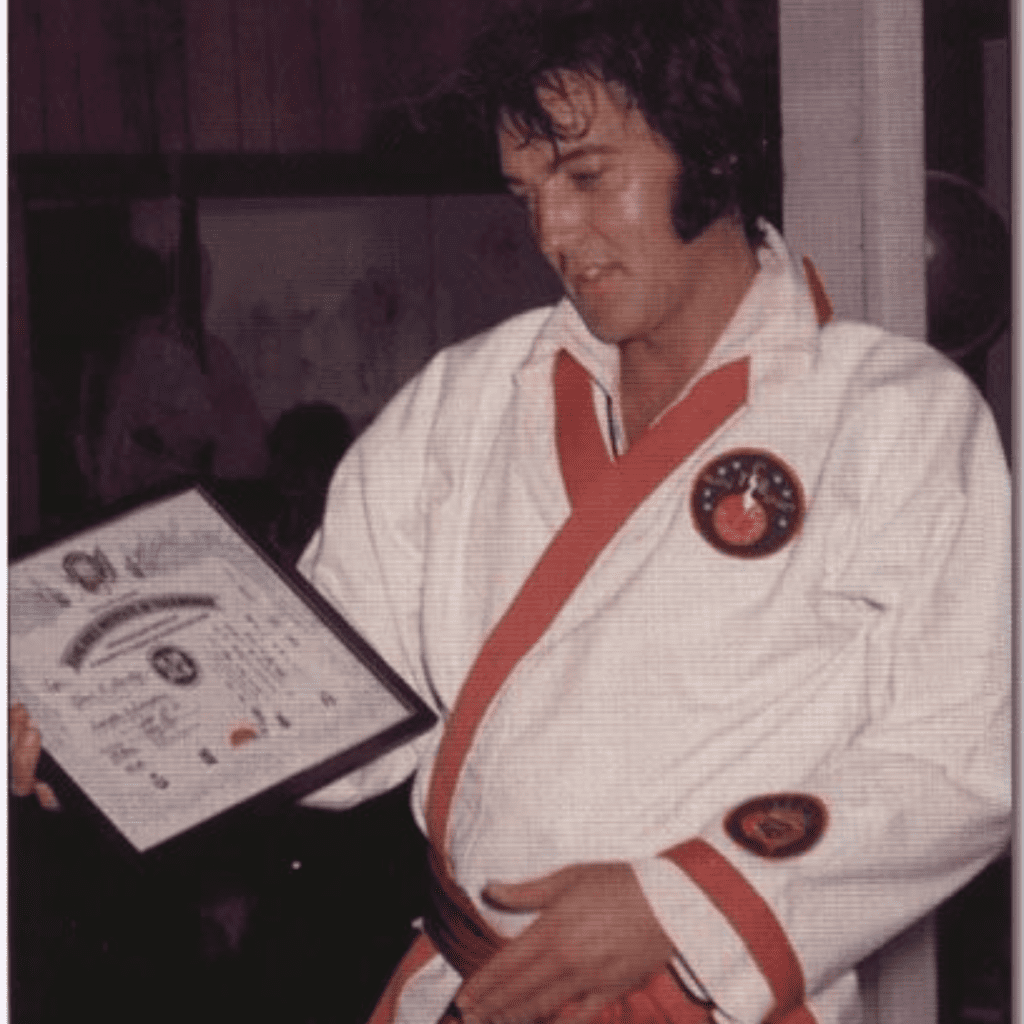 Elvis was not just a singer and Grammy award winner, but he also had a keen interest in several forms of martial arts. He practiced Taekwondo as well as Kenpo karate, eventually earning himself a black belt in the latter.
Michael Clarke Duncan
When it comes to Hollywood, looks matter. That's part of the reason why Michael Clarke Duncan's 6'5″ frame was instrumental in landing him the number of roles he played in the movies he starred him, making him renowned in the comedy and action genres.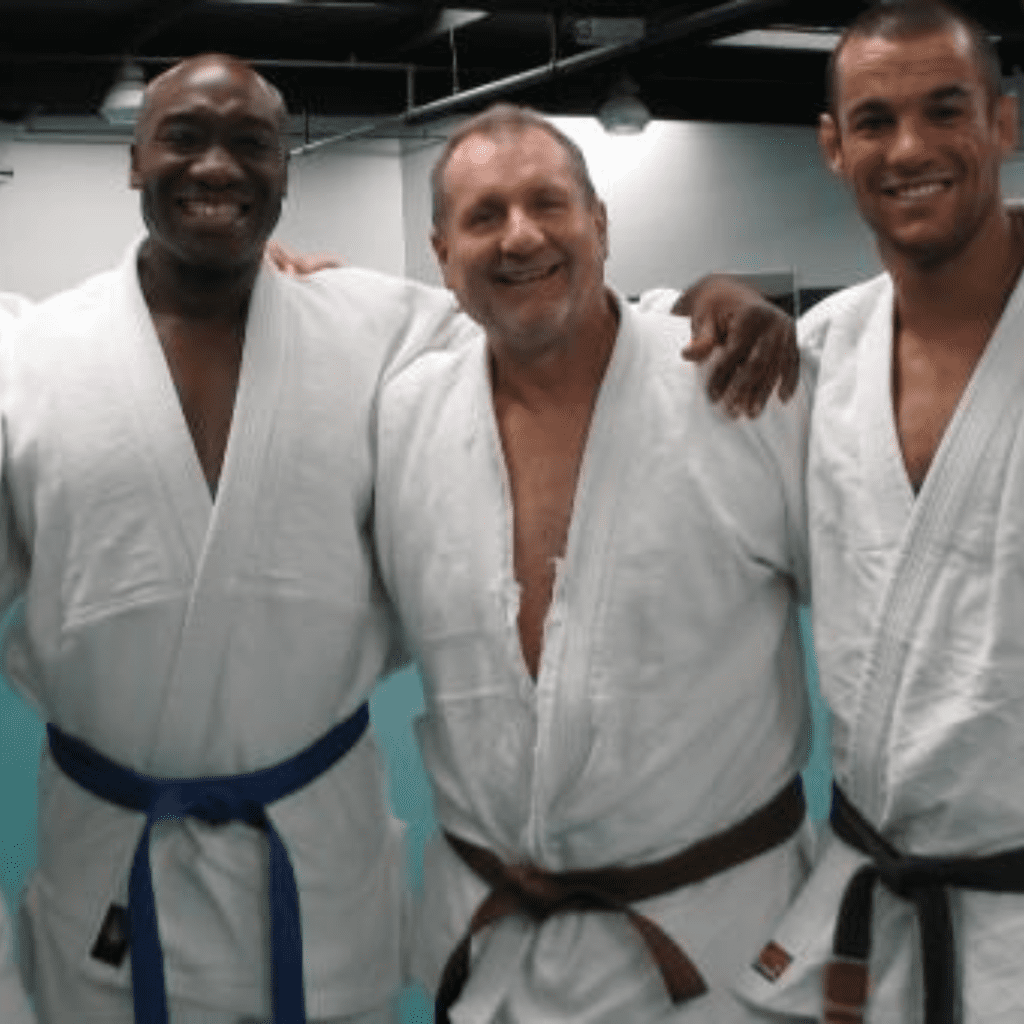 He had a unique interest in the UFC and also trained in Brazilian jiu-jitsu at the Gracie Academy. Michale Duncan held a purple belt in the martial arts discipline, and regularly practised the sport out of interest in the field.
Nicolas Cage
Academy award winner Nicolas cage is no stranger to the screen. He's known for starring in loads of action movies and sometimes delivering over-the-top performances many people deem "goofy" in some of his films, making him a prominent figure in internet memes.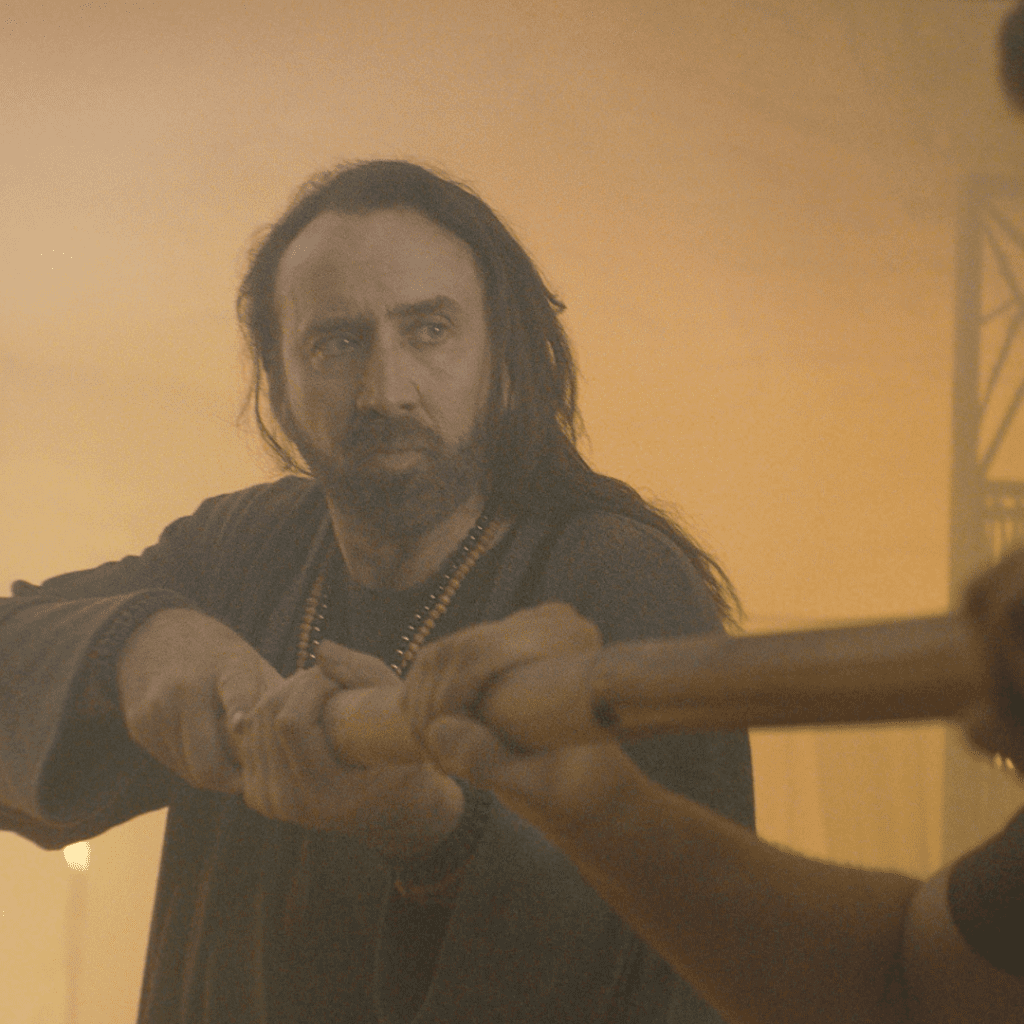 But aside from knowing how to act surrealistically, Nicolas Cage is also pretty great at doing his own stunts, which comes as no surprise as he's said to have a black belt in jiu-jitsu and trained in the martial arts for quite a number of years.
Evan Rachel Wood
Three-time Primetime Emmy award nominee, Evan Rachel Wood, kickstarted her career by taking on roles in several tv series when she was still pretty young. In 2003, she starred in the drama, Thirteen as a troubled teenager. It was a critically acclaimed performance of hers that earned her a Golden Globe award.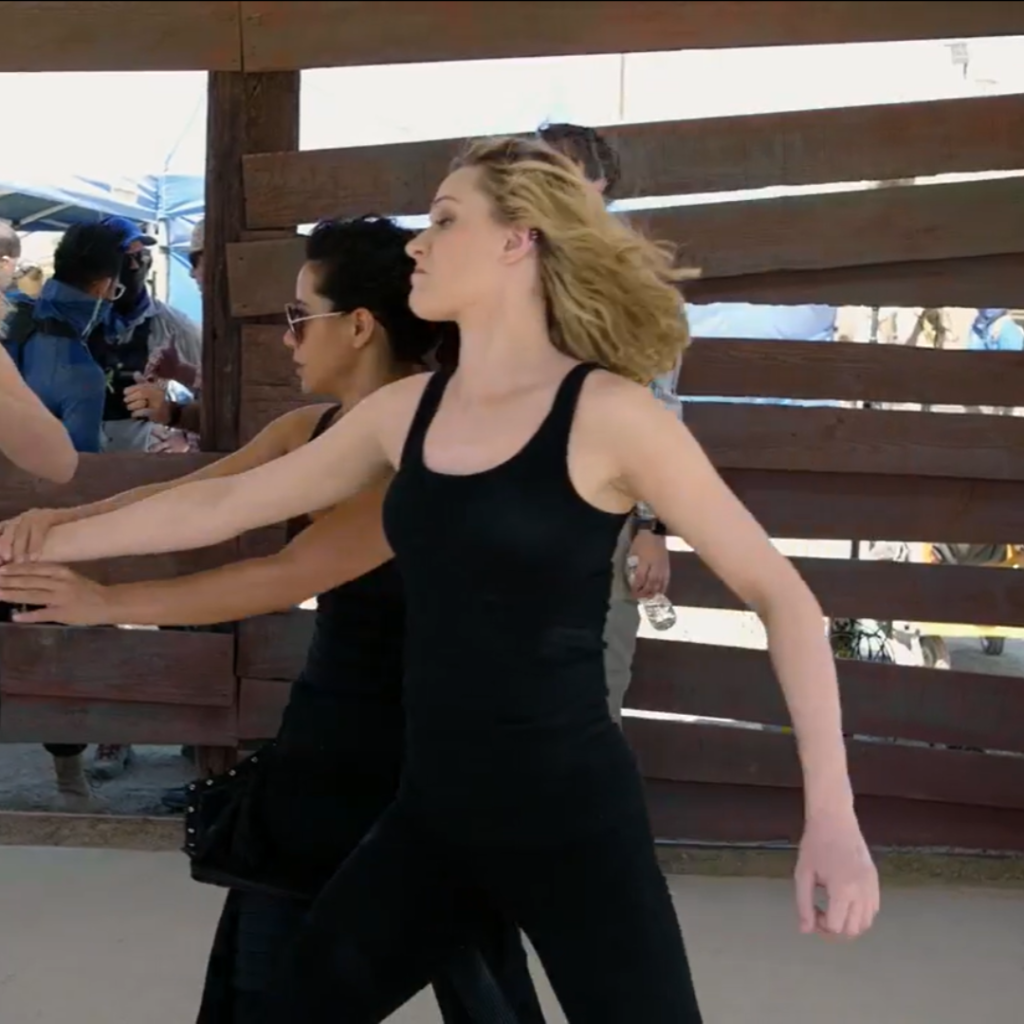 After that, she would go on to make appearances in several other independent and mainstream movies as well as the tv series Westworld, in which she does her own stunt work, applying the taekwondo skills she learned when she was only 12.
Ryan Gosling
Many big stars in Hollywood started off as child actors, and Ryan Gosling is no different. He began his professional by acting in Disney's The Mickey Mouse Club and would play Noah in the 2004 romantic drama, The Notebook, a role that would raise him to prominence in the industry.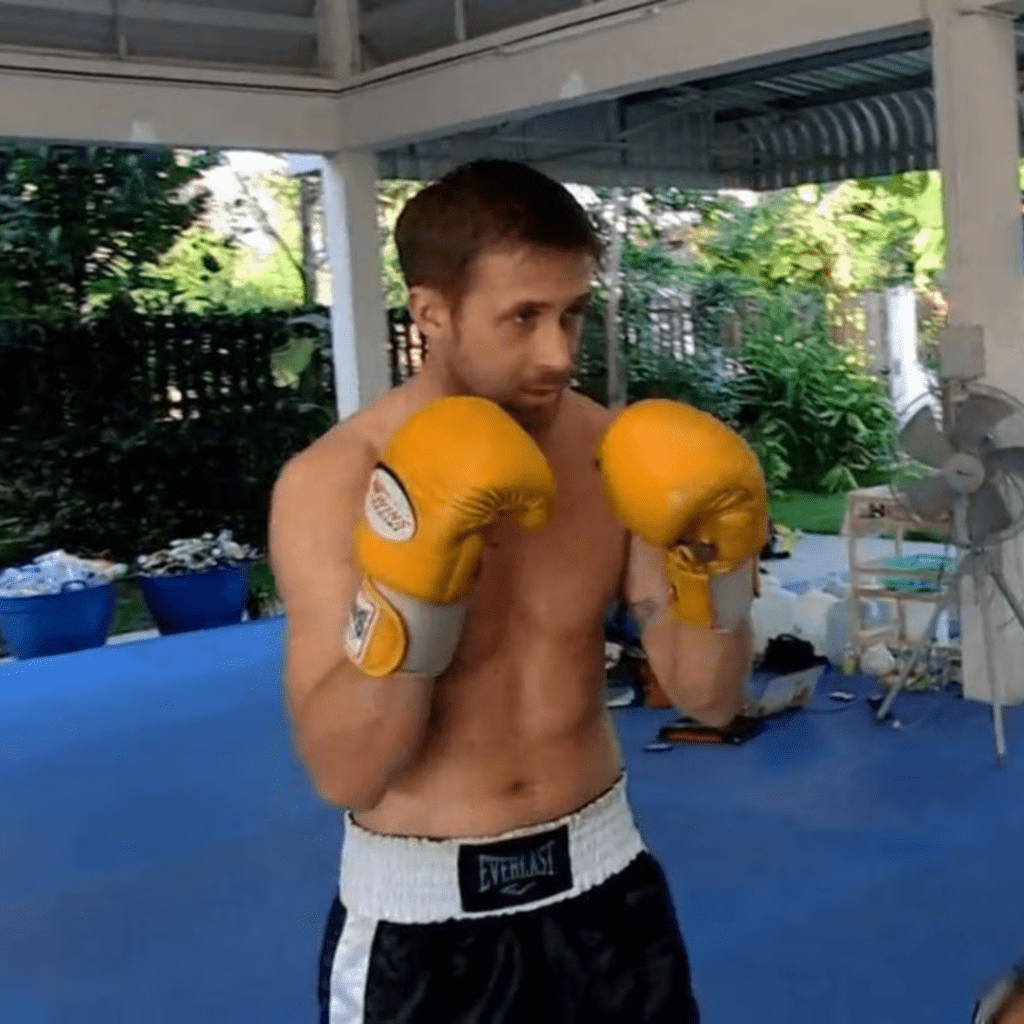 He's starred in a number of action movies, one of them being the super violent vengeful drama Only God Forgives, for which he had to undergo martial arts training in Muay Thai and in the Gray Man, where he has to learn several forms to make those fight scenes look as great as they did.
Courteney Cox
Many celebrities in Hollywood have had a defining song or action or role they played that shot them to stardom, and for Courtney Cox, that was playing the character Monica Geller in one of the biggest sitcoms of the 90s and early 2000s, Friends.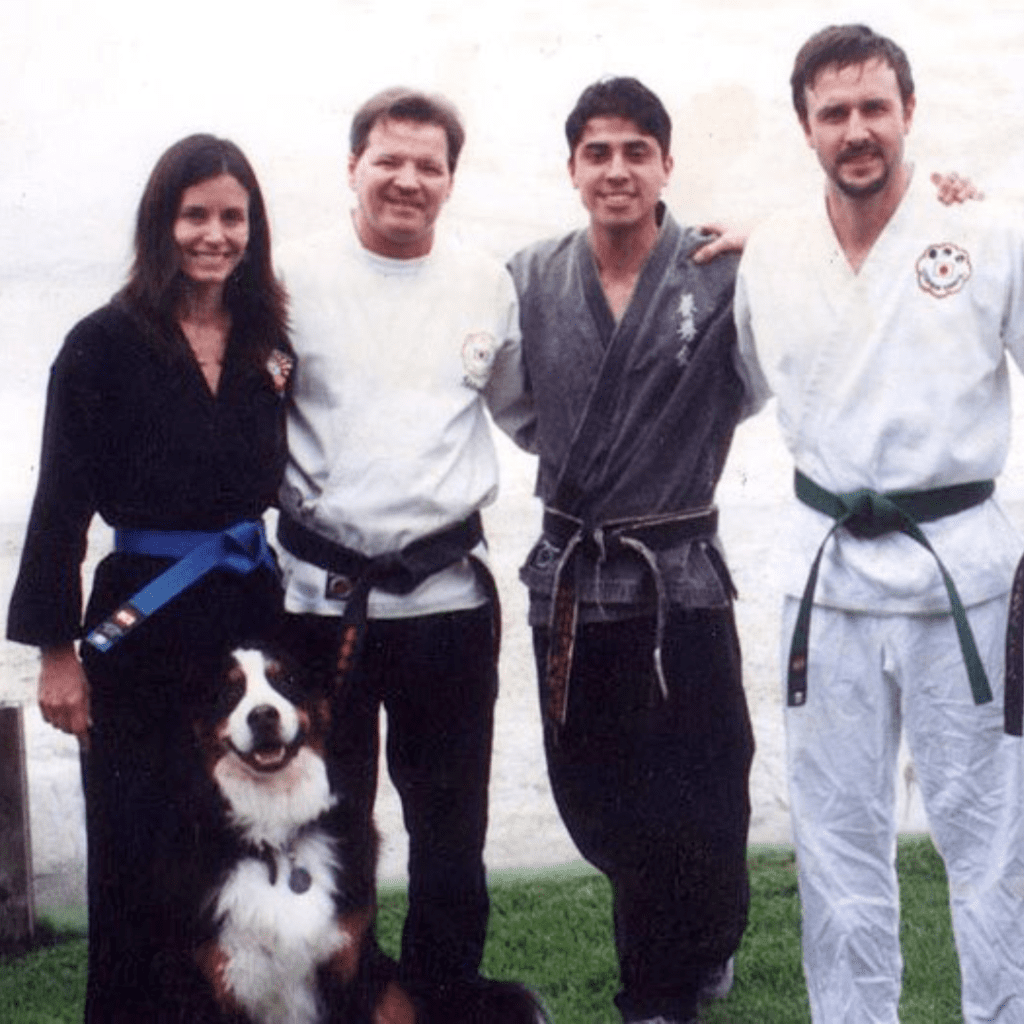 She played the energetic and obsessive-compulsive character for as long as the show ran and would later go on to have several appearances in other film and tv productions. When it comes to martial arts, she practices Karate and used to do so multiple times a week.
Jack Black
Jack Black is probably one of the most renowned faces (and voices) in the world of comedy today. He's starred in numerous hit movies and blockbusters throughout the duration of his decade's worth of career, most of them being comedies and dramas.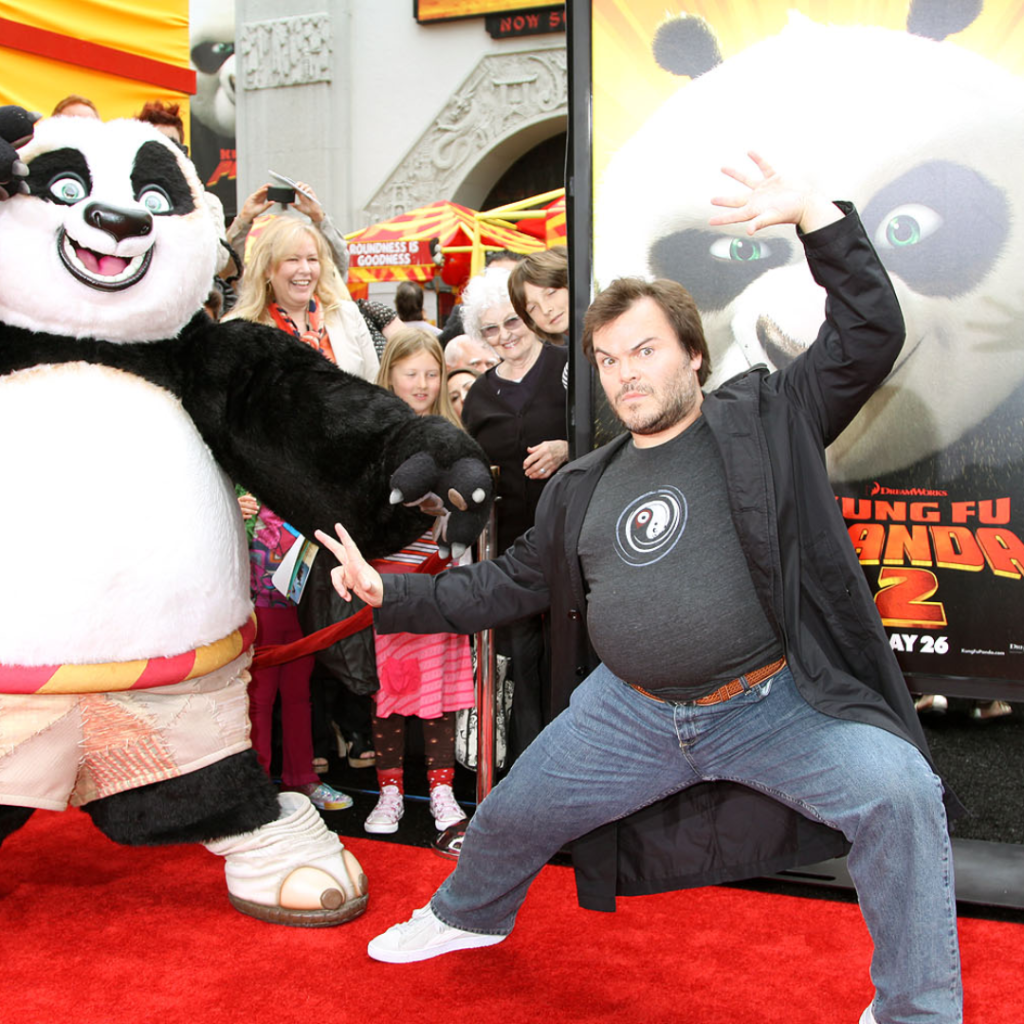 Reports have it that he's also dabbled in martial arts in the form of Judo and Karate when he was just a little kid. He incorporates some of his moves during his live performances when he goes on stage with the other members of his band.
Kevin James
Kevin James is a comedian and actor known for playing the role of Doug Heffernan in the comedy tv series The Kings of Queens, for which he earned himself a Primetime Emmy award. After the show ended, he would go on to star in a number of big-budget comedy movies.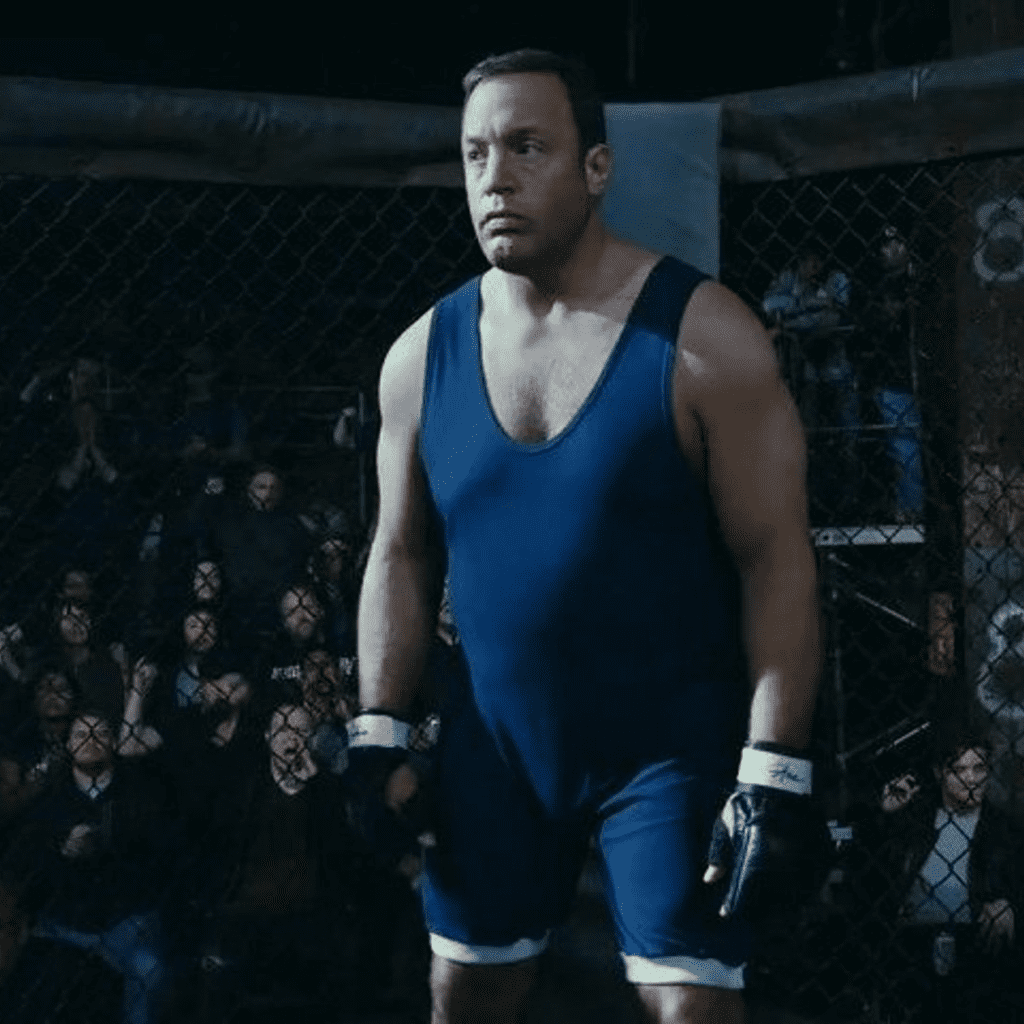 In a 2012 movie in which he starred, Here Comes the Boom, he was tasked with playing a high school biology teacher turned MMA fighter. He had to enlist the help of trainers to get him ready for the role. He learned Muay Thai and enjoyed it so much that he kept up with the practice even after the movie wrapped.
John Cusack
Longevity is hard to achieve in Hollywood as it takes a lot to stay relevant in the business for so long. That's why John Cusack, the actor, producer, and filmmaker, is highly lauded in the industry for having been around for four-plus decades.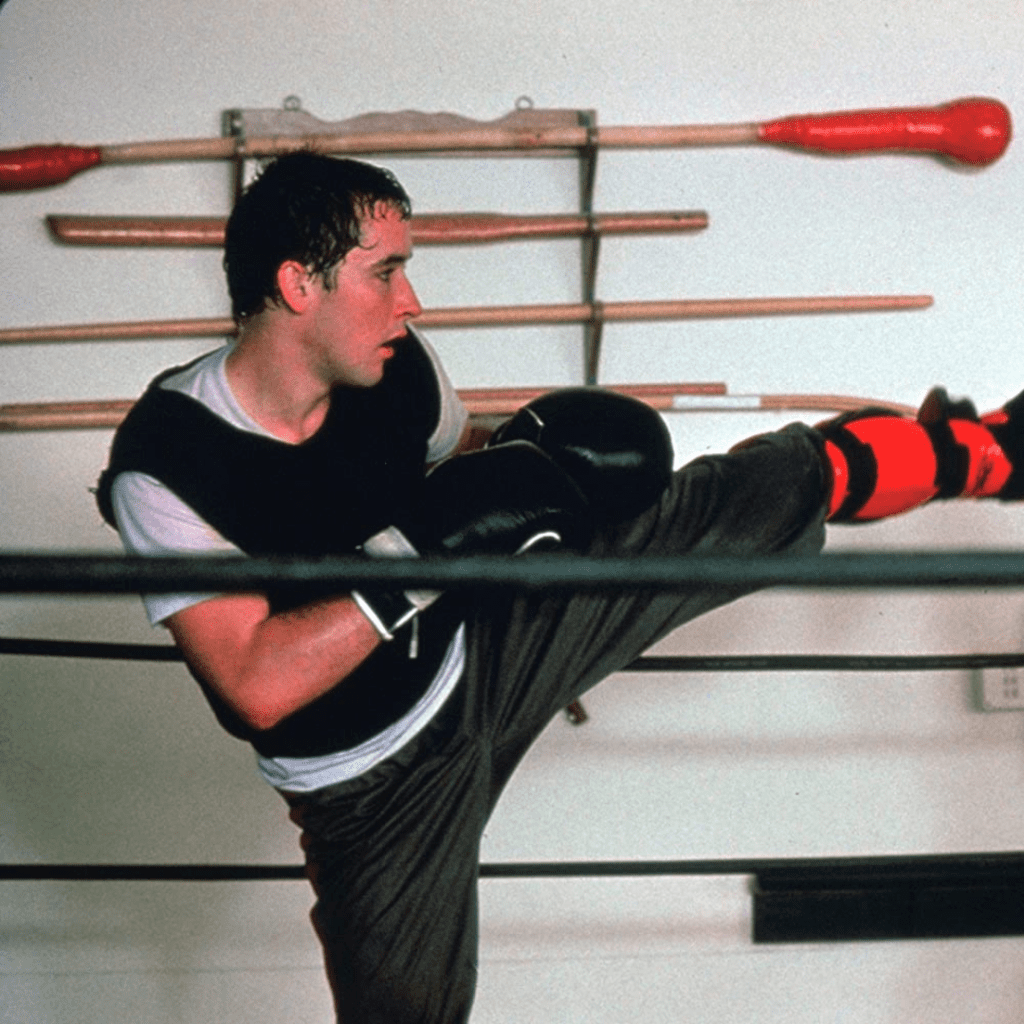 For his role in the 1989 drama, Say Anything…, John had to undergo some training in kickboxing. That was the start of his more than twenty-year practice in the sport, for which he also holds a level six black belt under Benny Urquidez's kickboxing system.
James Caan
Starting from the early 60s, James Caan began his acting career by taking up small roles in plays and on broadway. Fast forward to a decade later, James would play the role of Sonny Corleone in the critically acclaimed 1972 movie, The Godfather, a role that would earn him his Academy Award.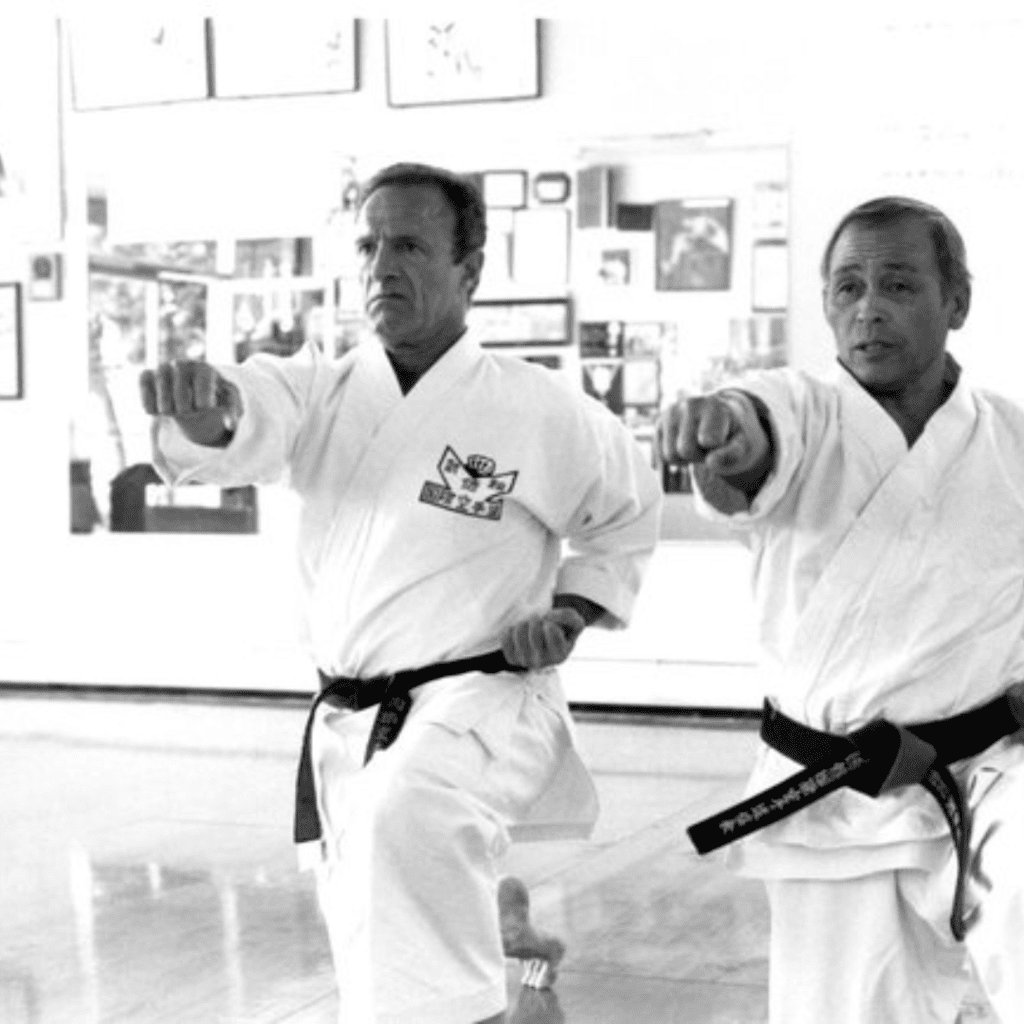 When it came to the knowledge of martial arts, James Caan was more than well-versed. He trained with a Japanese-American master of Karate for over three decades, becoming a master of Gosoku-ryu and later being awarded a title by the International Karate Association.
Jim Carrey
Typecasting, to many people, can make an actor seem boring. However, we believe it brings out the best in the entertainer. When it comes to Jim Carrey, that's the case. He's usually typecasted for goofy roles and gives slapstick performances, something he's pretty darn good at doing.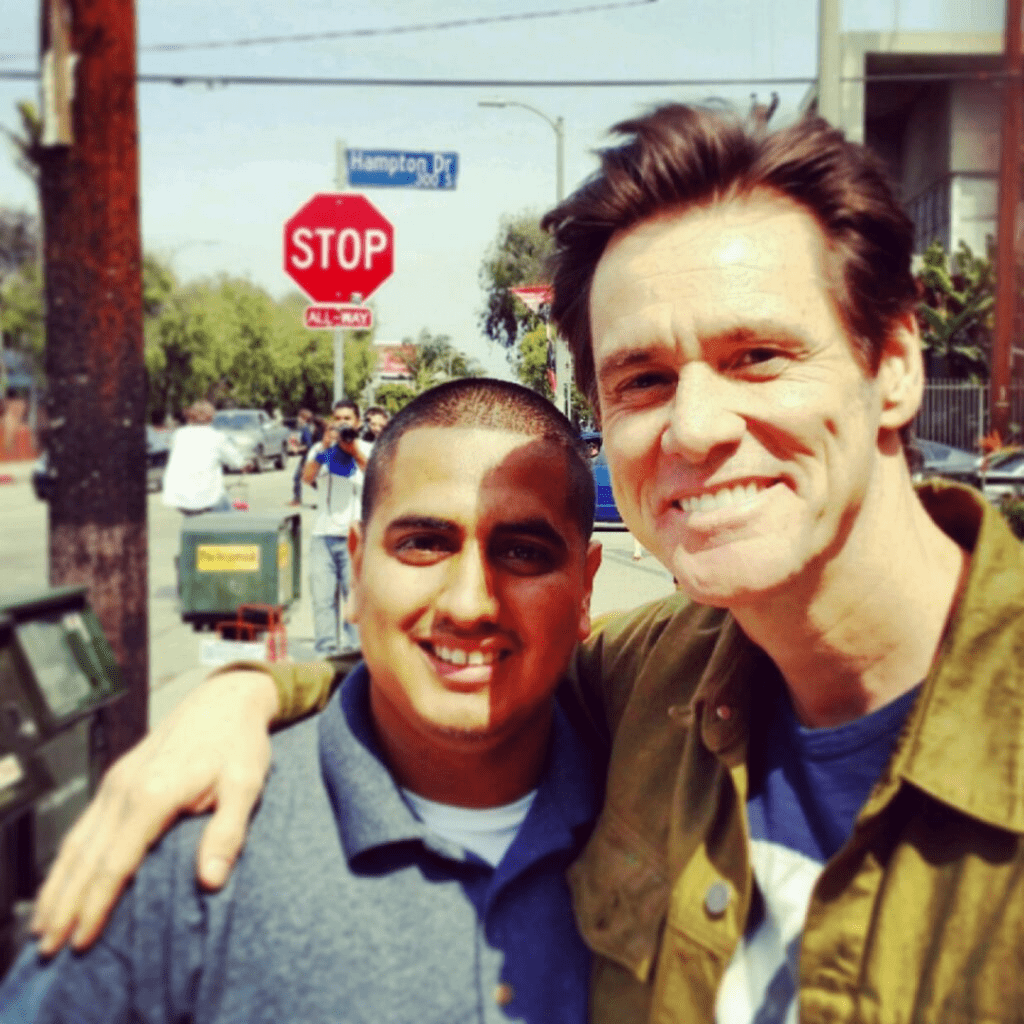 When he's not in a comedy, he's playing a dramatic role. We're used to seeing him in that light, so we were pretty shocked when we found out he's another celebrity that enjoys practicing martial arts, something we could never have imagined was likely.
Wesley Snipes
There are so many celebrities that practice martial arts, not because it's some form of leisure activity or because it interests them, but because it's part of their defining qualities as an entertainer. For Wesley Snipes, that is the case.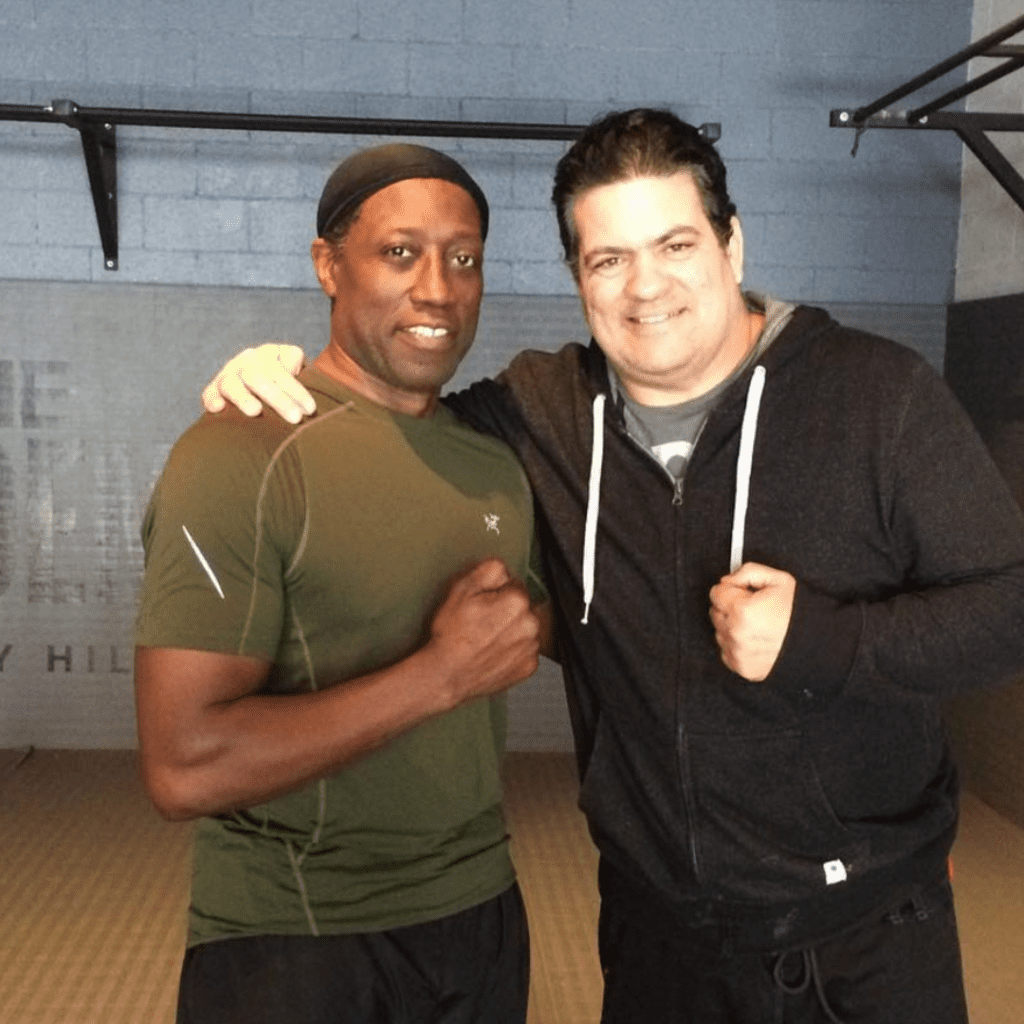 He is a seasoned professional in a number of different martial arts disciplines like Shotokan Karate and Hapkido, both of which he has earned himself a black belt. Wesley Snipes also practices kickboxing and Brazilian jiu-jitsu, as well as capoeira.
Joe Rogan
The actor and UFC color commentator, Joe Rogan, is probably better known for being a comedian and being the host of the Joe Rogan Experience, one of the biggest podcasts in the world, where he discusses all kinds of topics with a variety of guests.
When it comes to martial arts, Joe Rogan has got loads of experience. He won a championship in a national taekwondo tournament when he was 19 and was also an instructor in martial art. Joe also practiced amateur kickboxing, retiring from competition in his early twenties.
Carrie Anne Moss
One role can make or break a star, and for Carrie Anne Moss, who plays Trinity in one of the most critically acclaimed science fiction movies of all time, The Matrix. Although she had a few minor appearances before being cast for the role, she often attributes that as being the start of her career.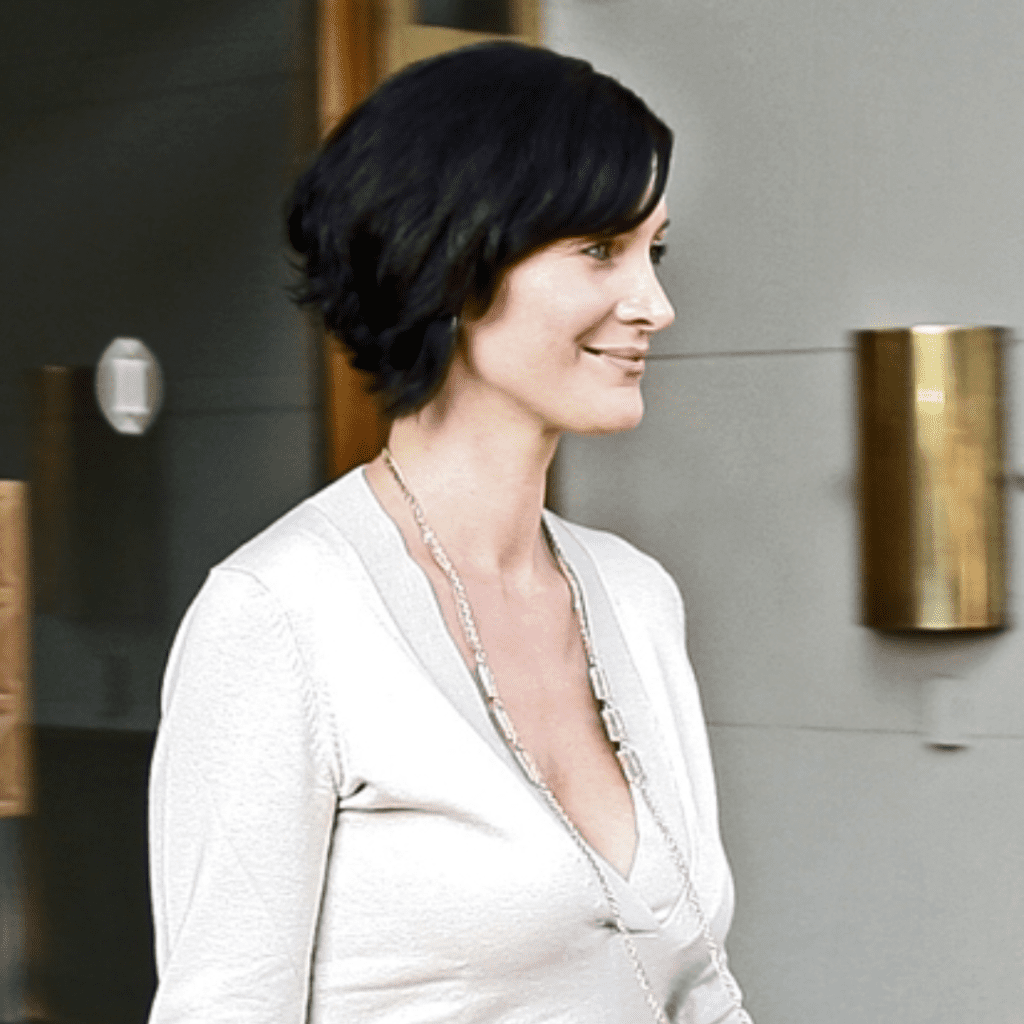 Before she got the role, she had to undergo hours' worth of physical tests before she was deemed fit to play Trinity. We don't know the details of how the casting went, but we're almost certain her knowledge of Kung Fu gave her an edge over the competition.
Jose Canseco
Jose Canseco is a major league baseball player who played for seventeen seasons under quite a number of teams. He's also won a series of awards for his amazing performance in the sport, and although he has had his controversial moments, he is still regarded as an incredible player by many.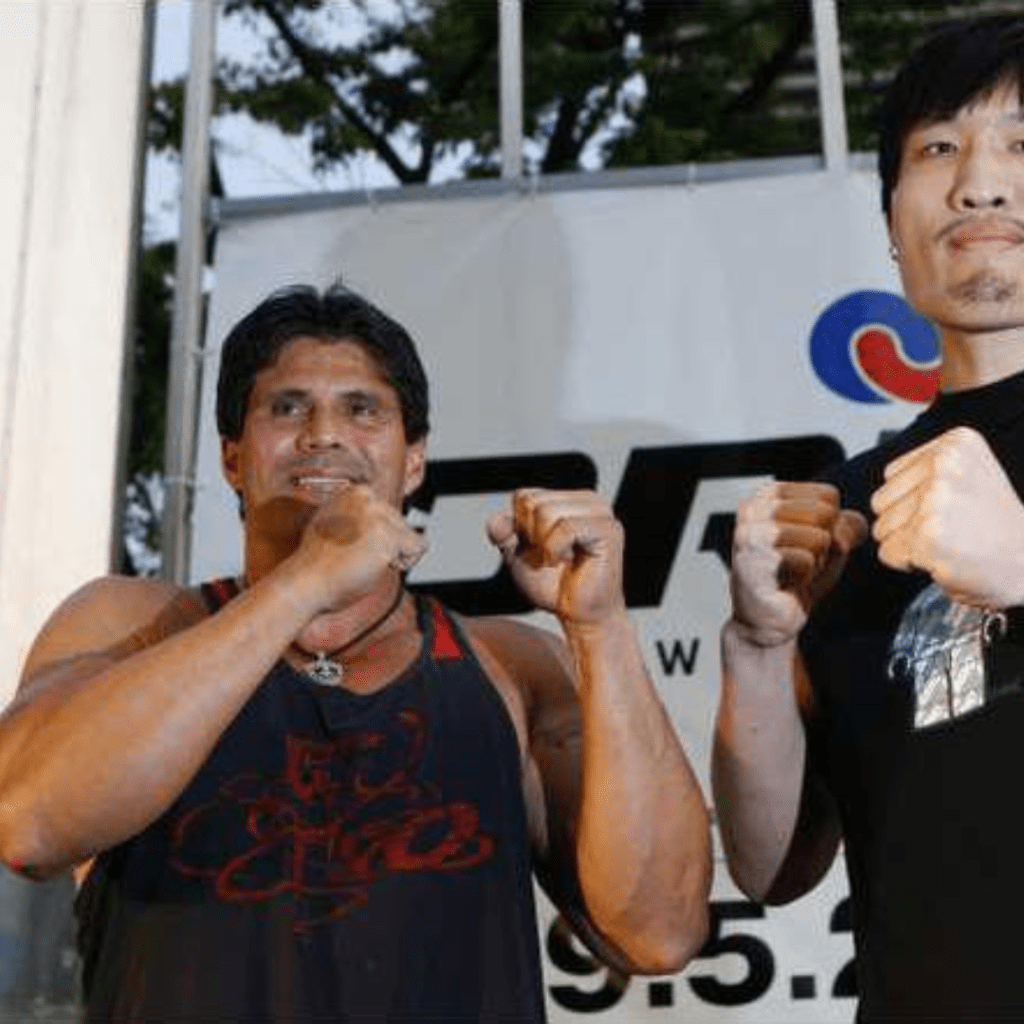 He had a good run when he played baseball professionally and decided to ride on that wave of athletic success by venturing into other sports. After retiring from major league baseball, Jose also competed in boxing as well as martial arts.
Jessica Alba
Ranked by some of the world's most reputable magazines as one of the world's most beautiful women, Jessica Alba is a true Hollywood treasure. She began her career as a young teen and, in her early twenties, had already established herself as a star.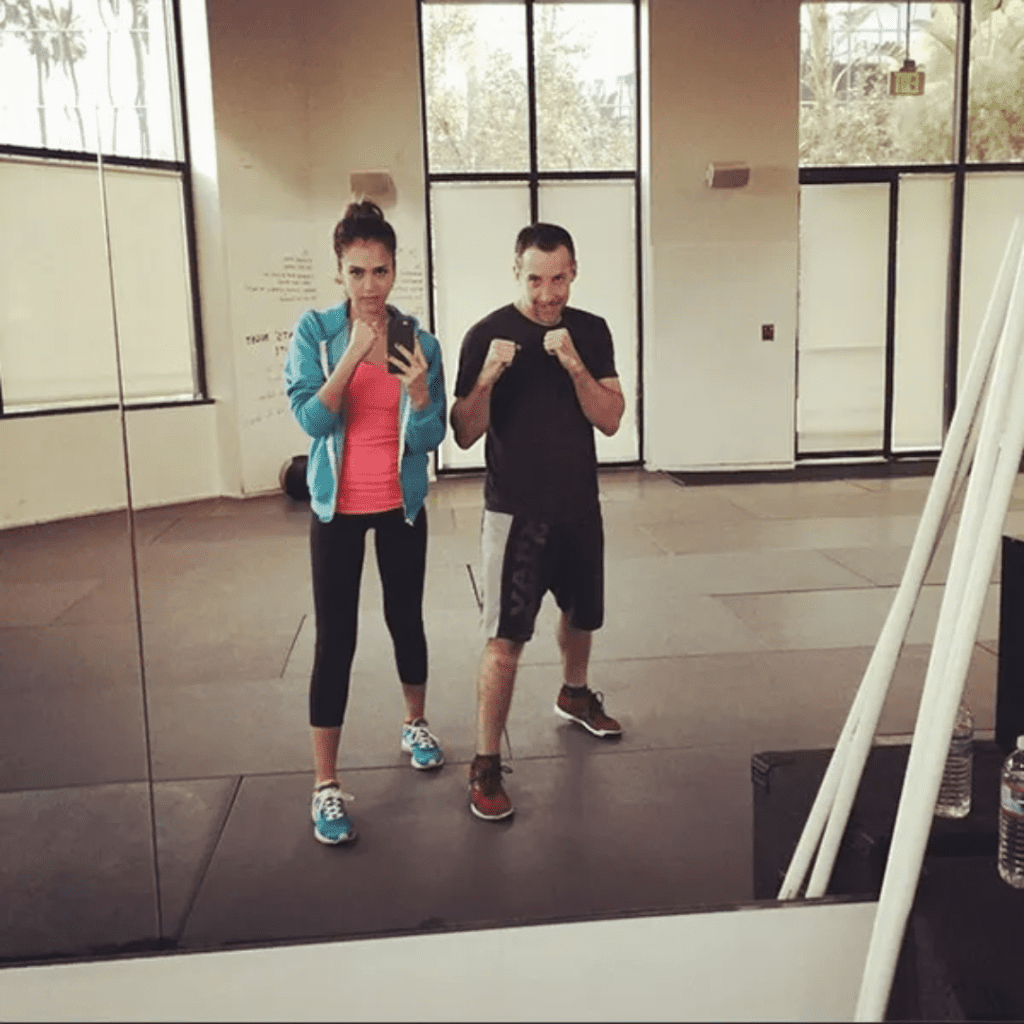 For her role in the science fiction television series Dark Angel, Jessica Alba had to undergo some training in martial arts to get her ready for the character. She practices Taekwondo for some of her movies and as an exercise to stay in shape.
Ice T
Although he's also an actor and producer, Tracy Lauren Marrow is better known as an artist for which he performs under the stage name of Ice T. He's also the co-founder of a heavy metal band and has starred in a number of successful films and tv productions over the years.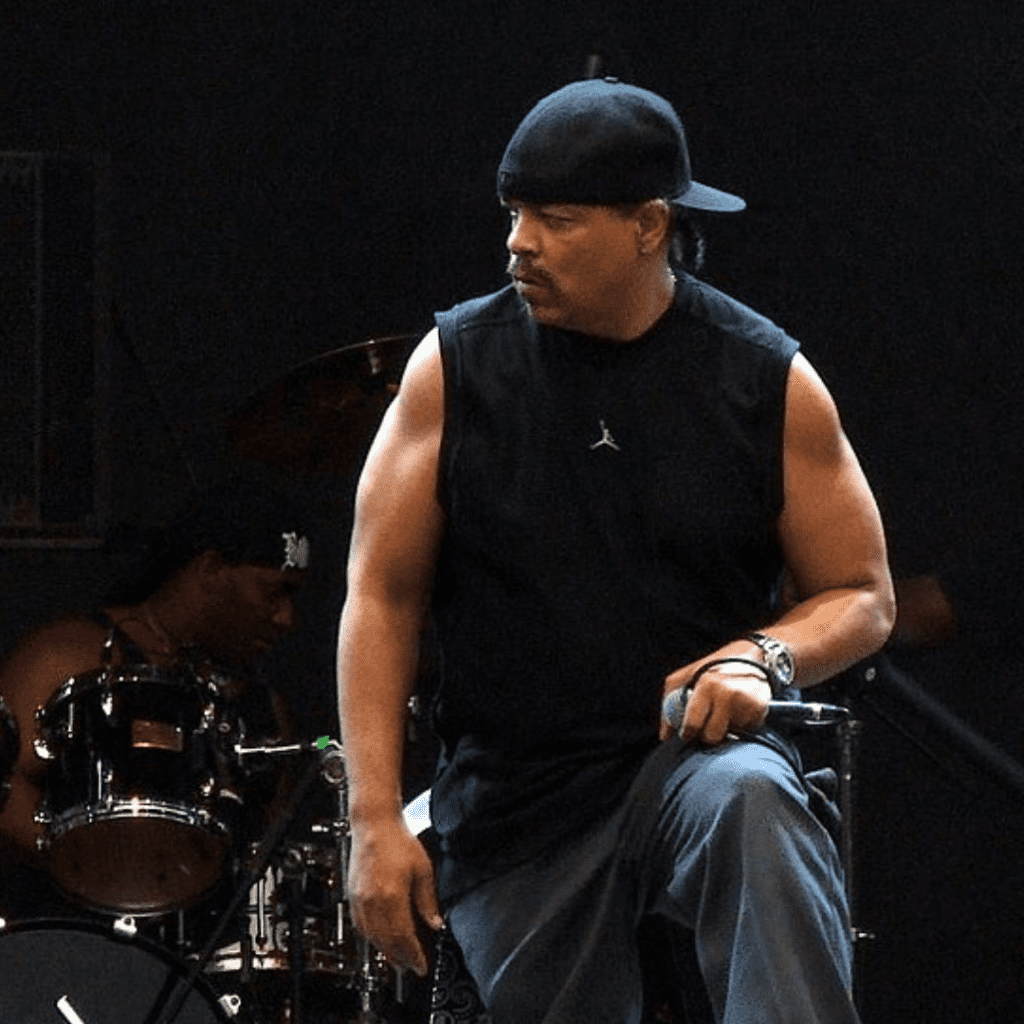 Ice T is also one of the top celebrities that practice martial arts. He's been training in Brazilian jiu-jitsu as well as boxing for a while now. In addition to practicing martial arts, Ice T is also an avid watcher and lover of UFC.
Shaquille O'Neal
When it comes to the world of basketball, a couple of names reign supreme. One of those names is arguably one of the greatest centers of all time, the legend Shaquille O'Neal. His professional career spanned about two decades, and he was an asset for each and every team he ever played for.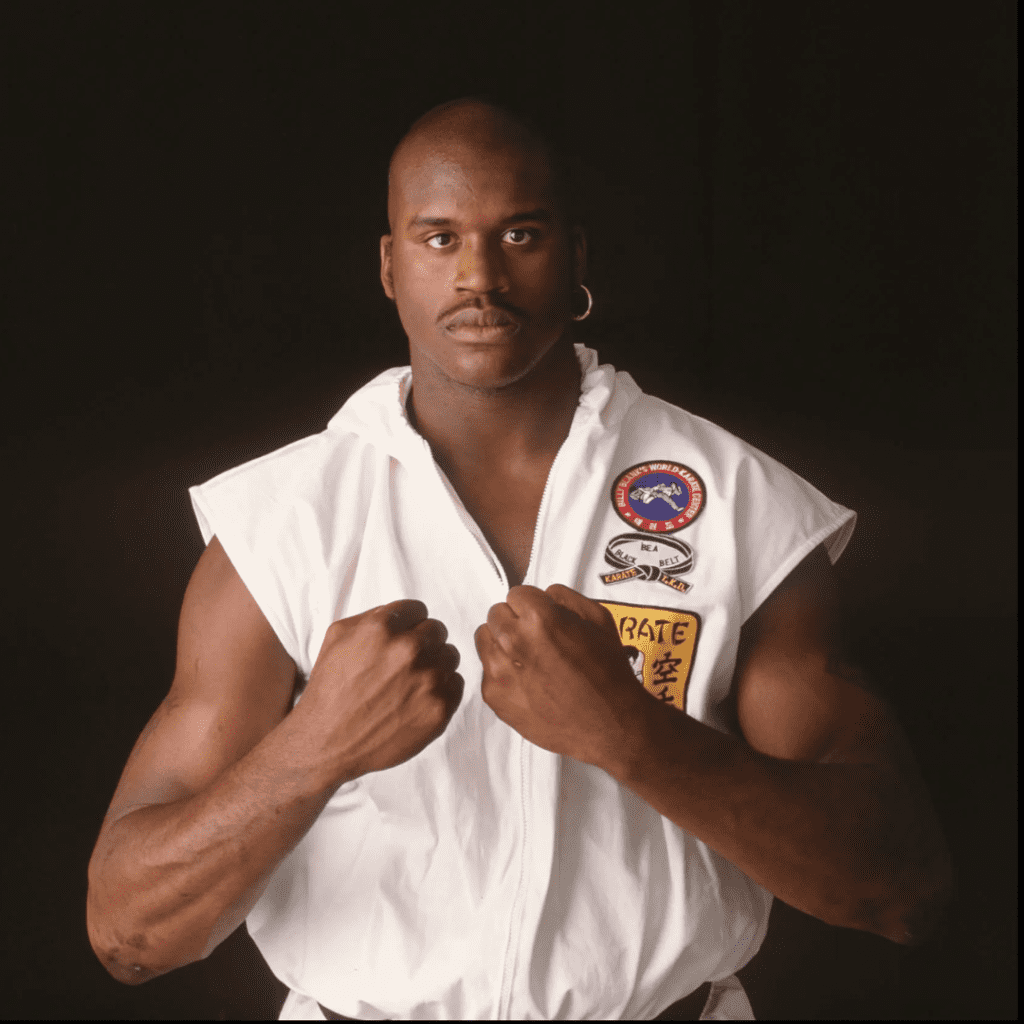 Outside basketball, Shaq had his interests. He's released four rap albums and is also a DJ as well as a mixed martial arts practitioner. Shaq once expressed his wishes to have a match with Choi Hong-man, but it never happened for unknown reasons.
Tommy Lee
Mötley Crüe is arguably one of the most popular and successful heavy metal bands of the 80s and beyond. It was founded by the musician (and blond bombshell Pamela Anderson's former husband) Tommy Lee Bass, who is the band's drummer.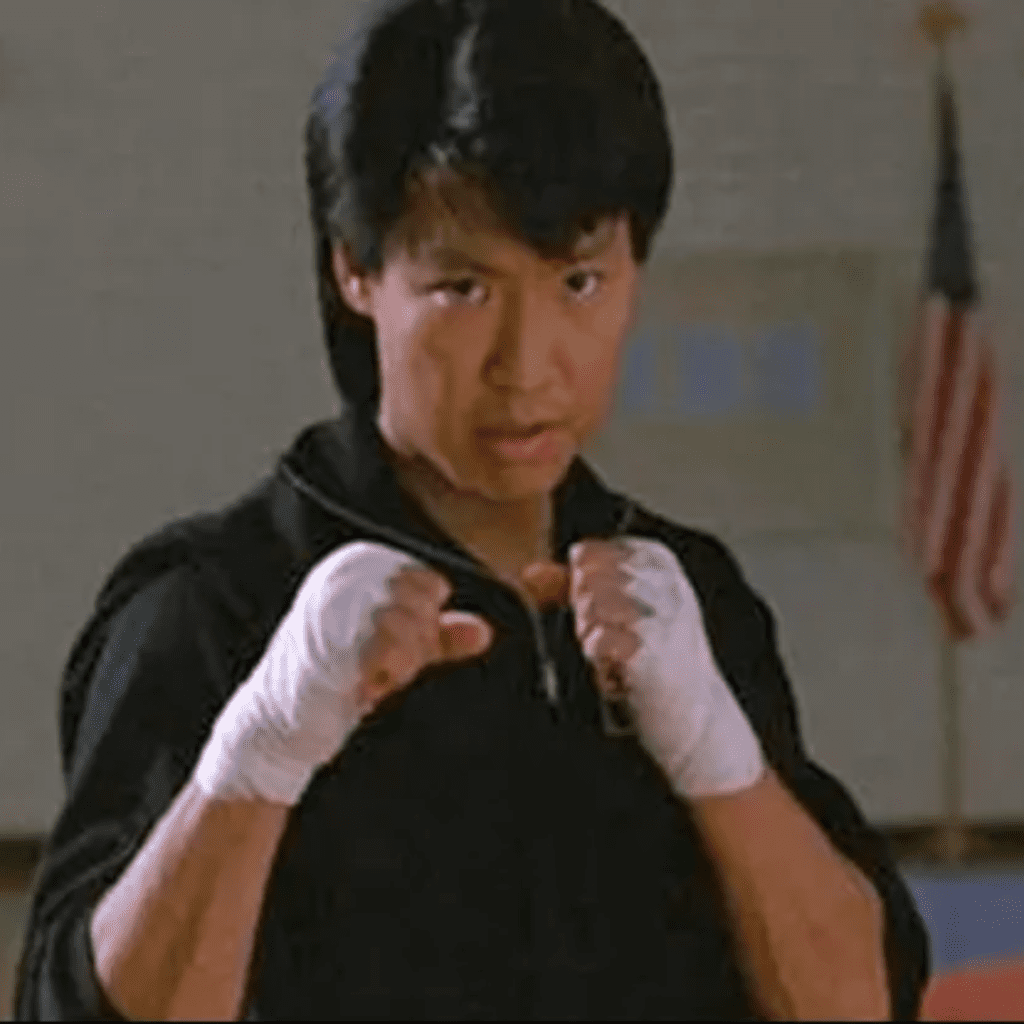 In addition to founding two distinct metal bands as well as being a drummer and musician, Tommy Lee Bass also happens to be an active practitioner of the discipline of martial arts. Reports have it that the artist practices Brazilian Jiu-Jitsu under the Gracie family.
Sean Patrick Flanery
We love a multifaceted entertainer! Entertainers having and employing different skills just makes them all the more riveting to watch. That's why whenever Sean Patrick Flanery pops up on our tv, we can't help but keep our eyes glued to the screen.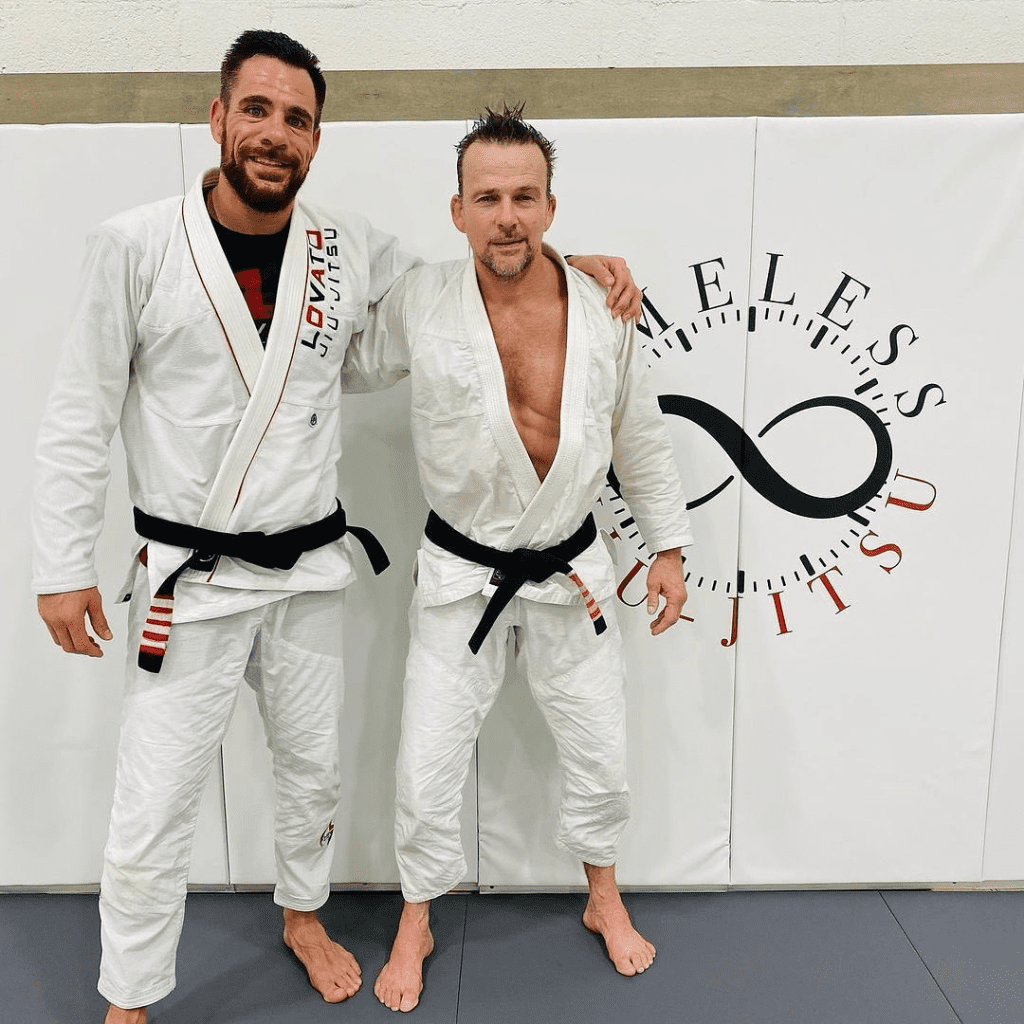 He isn't just an actor, but he's also an author and martial artist. Sean wrote a coming-of-age book based on his experiences and is also a black belt in Brazilian Jiu-Jitsu. In addition to practicing the art, he also teaches it.
Herschel Walker
An all-around athlete, Herschel Walker competed in a variety of sports in his high school days. He started his professional career as a junior and, after being drafted, would go on to play for the NFL under a number of teams for twelve seasons.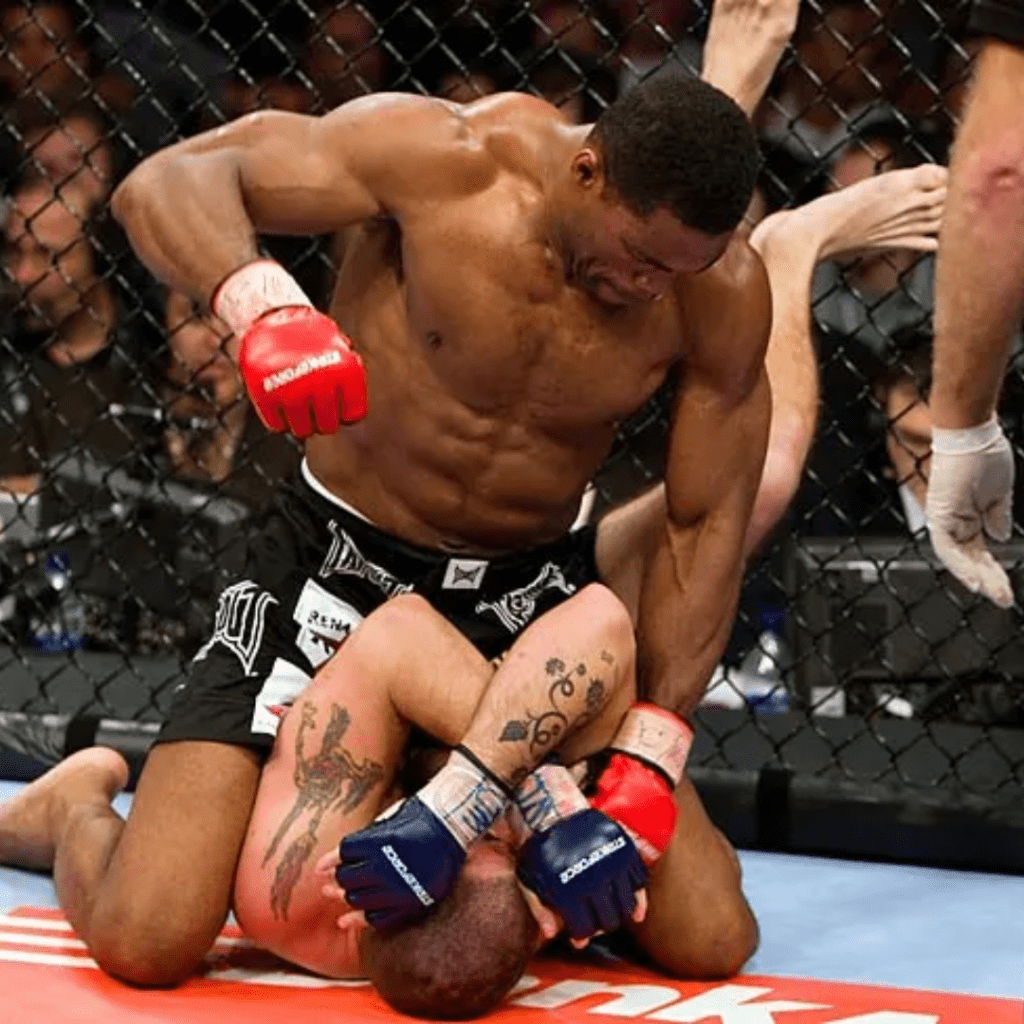 Besides being a professional footballer and track and field star in his earlier years, Herschel has run for a senatorial seat and also practices Taekwondo. He once even indicated an interest in taking part in a mixed martial arts reality television show.
Rikki Rockett
Rock bands have been a pretty big deal in the world of music since the 50s. Many of them have been long-standing, evolving over the years and making a mark on the genre. One such band is Poison, whose drummer is the talented Rikki Rockett.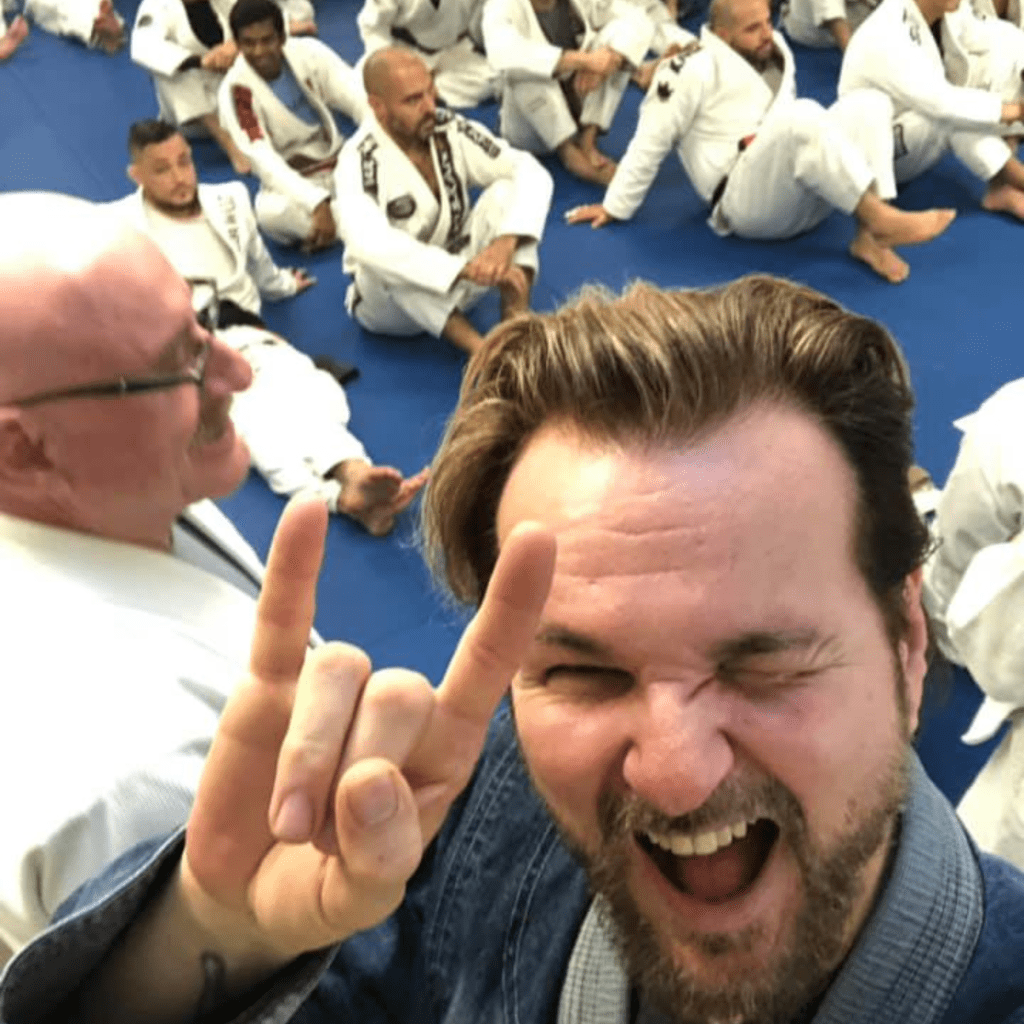 Rikki has been training in martial arts for a really long time. He holds a black belt in Brazilian Jiu-Jitsu under Renato Magno and also has had an interest in wrestling as well as silat, both of which he has a background in.
Michael Imperioli
The Sopranos was a successful drama series that spanned six seasons that included 86 episodes, most of which Michael Imperioli appeared in as Christopher Moltisanti, a role that earned him his very first Primetime Emmy award. He's also a successful screenwriter and musician.
According to reports, Michael Imperioli practices martial arts and has even gone as far as acquiring himself a black belt in one of the disciplines, which is Taekwondo. He reportedly credits the practice for changing his life and his family's.
Sarah Michelle Geller
Sarah Michelle Geller is a Daytime Emmy award winner and former model. She began acting at the super tender age of four and has landed herself a number of leading and supporting roles in many films and television series over the years.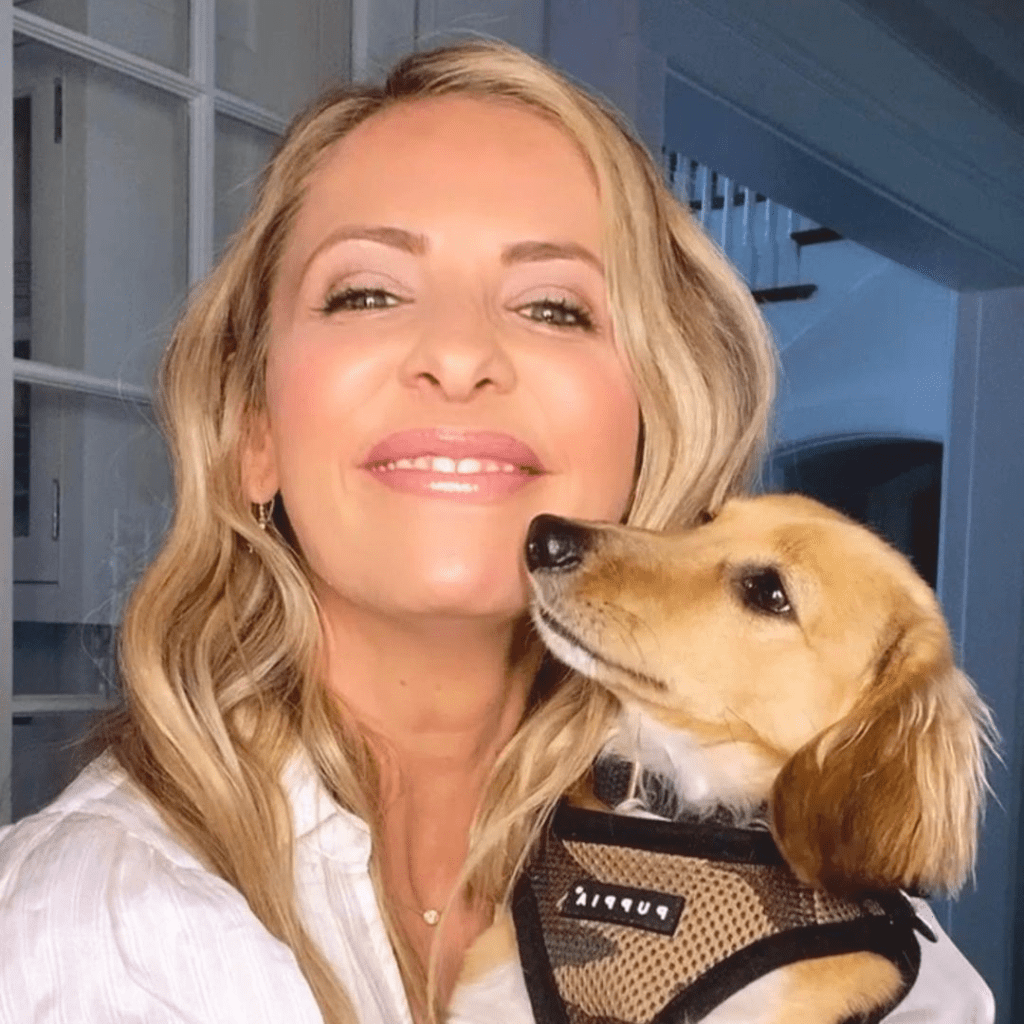 When it comes to sports, Sarah Michelle Geller is equally as talented. She's competed in a figure skating tournament where she took home third place and practices Taekwondo, a discipline in martial arts where she's earned herself a black belt.
Eric Roberts
Star 80 and King of Gypsies star Eric Roberts is a long-standing Hollywood star. He is the older brother to one of the highest-grossing actresses, Julia Roberts, and has been in the business for well over four decades. What a talented family!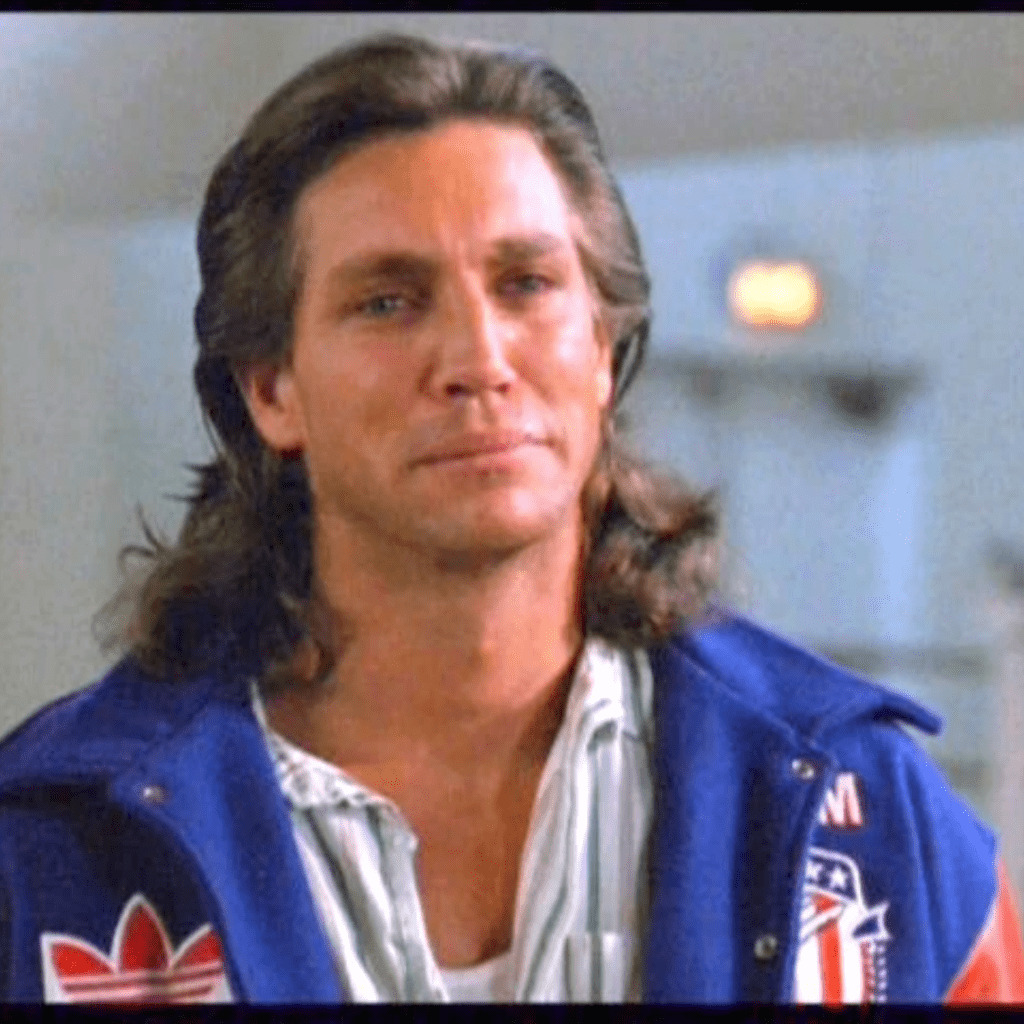 Eric Roberts is also a two-time Emmy nominee and has been nominated for an Academy Award once. He played Alex Grady in the Best of the Best, a martial arts movie franchise where he shows off his taekwondo skills as he's a black belt in the discipline.
Christian Bale
English actor Cristian Bale started his incredibly successful career at just 13 years old when he starred in a film directed by Steven Spielberg called Empire of the Sun. He later went on to take on the role of Patrick Bateman in American Psycho.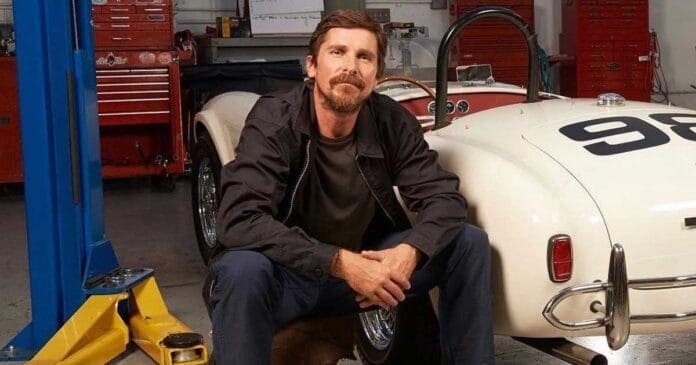 His role as Batman in The Dark Knight trilogy is perhaps his most popular role. Given the athletic demands of the role, it is no surprise that Bale is well-versed in kung fu. He practiced the martial art form under his instructor, Eric Oram.
Jennifer Aniston
Jennifer Aniston rose to prominence by playing the character Rachel Green in one of the biggest sitcoms of the '90s and early 2000s, Friends. Jennifer embodied the iconic Rachel and played the vain, irresponsible, fun, and witty fashionista with finesse.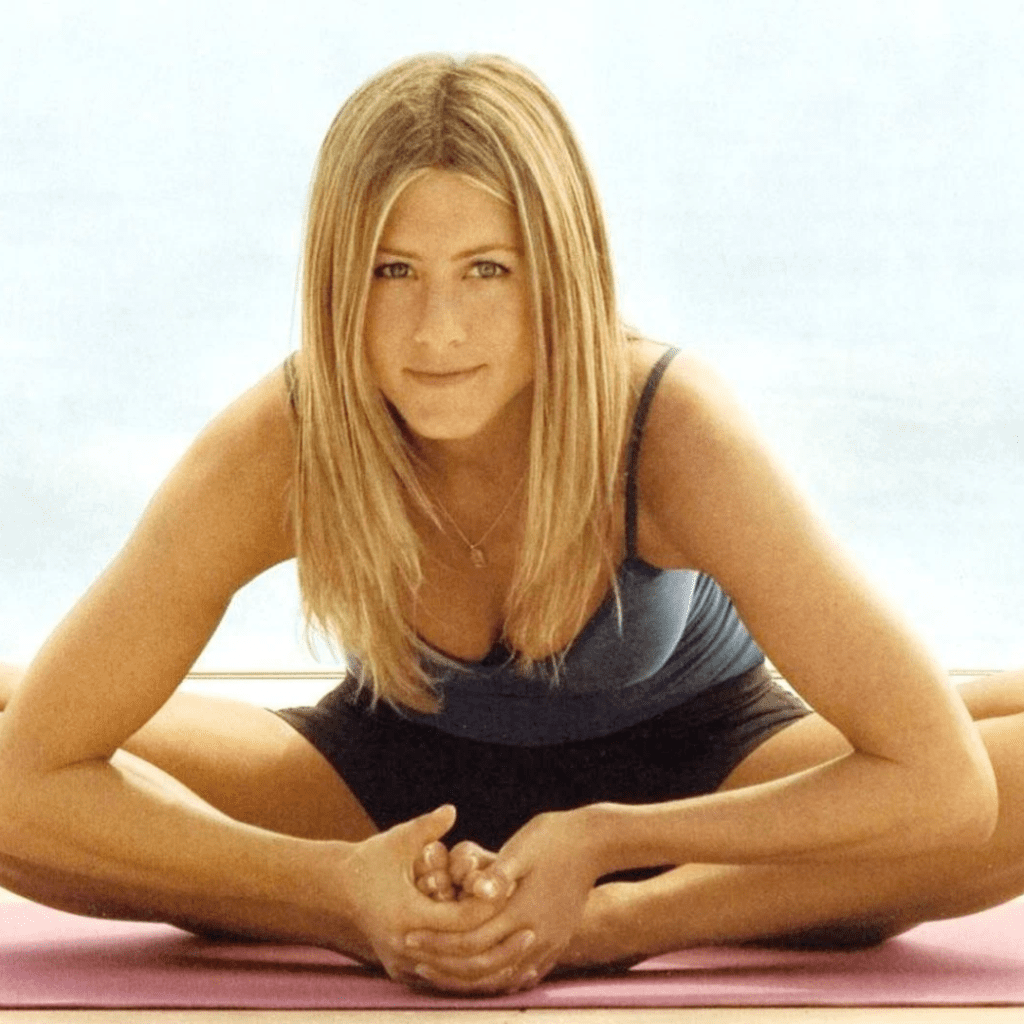 Jennifer Aniston always takes on soft and feminine characters, so it was quite shocking to us when we found out she practices Budokon, a type of movement practice that combines yoga, calisthenics, and martial arts. No wonder she stays in such good shape!
Kobe Bryant
When discussing legends of basketball, it would be remiss not to mention Kobe Bryant. Known to his adoring fans as The Black Mamba, the late basketball star won five NBA championships and was an 18-time All-Star. However, he had a secret to his success.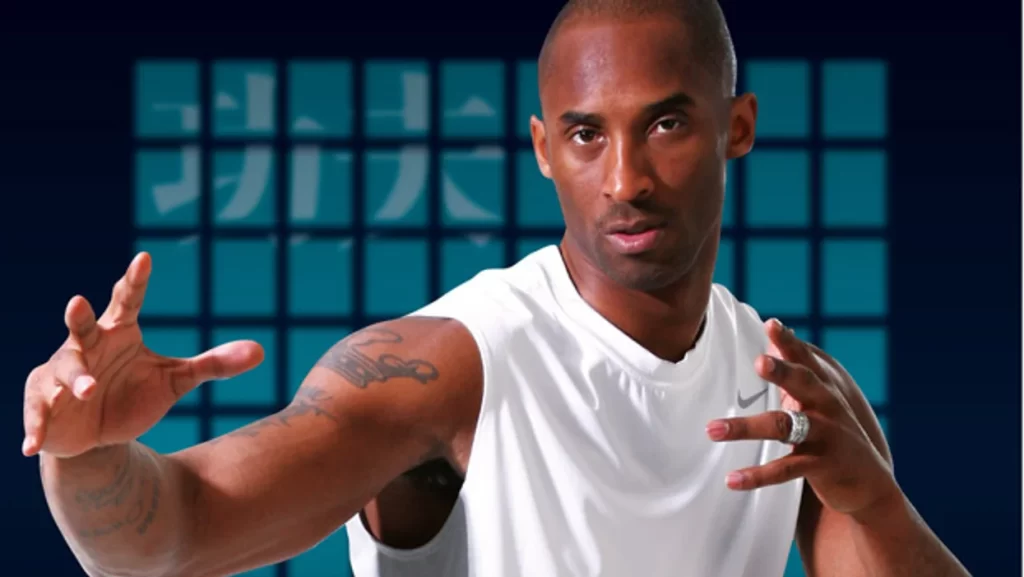 Ever since he was a little boy, Bryant admired Bruce Lee. So much so that as an adult, he incorporated Jeet Kune Do (a form of martial arts created by Bruce Lee) into his training. Bryant used some of the fundamentals of martial arts, such as agility and utility, to improve his basketball skills.
Ed O'Neill
Voice actor and sitcom star Ed O'Neill started his professional career by landing a role on broadway. He's starred in the longest live-action sitcom aired on Fox, the show Married… with Children as well as several other commercially successful film and tv productions.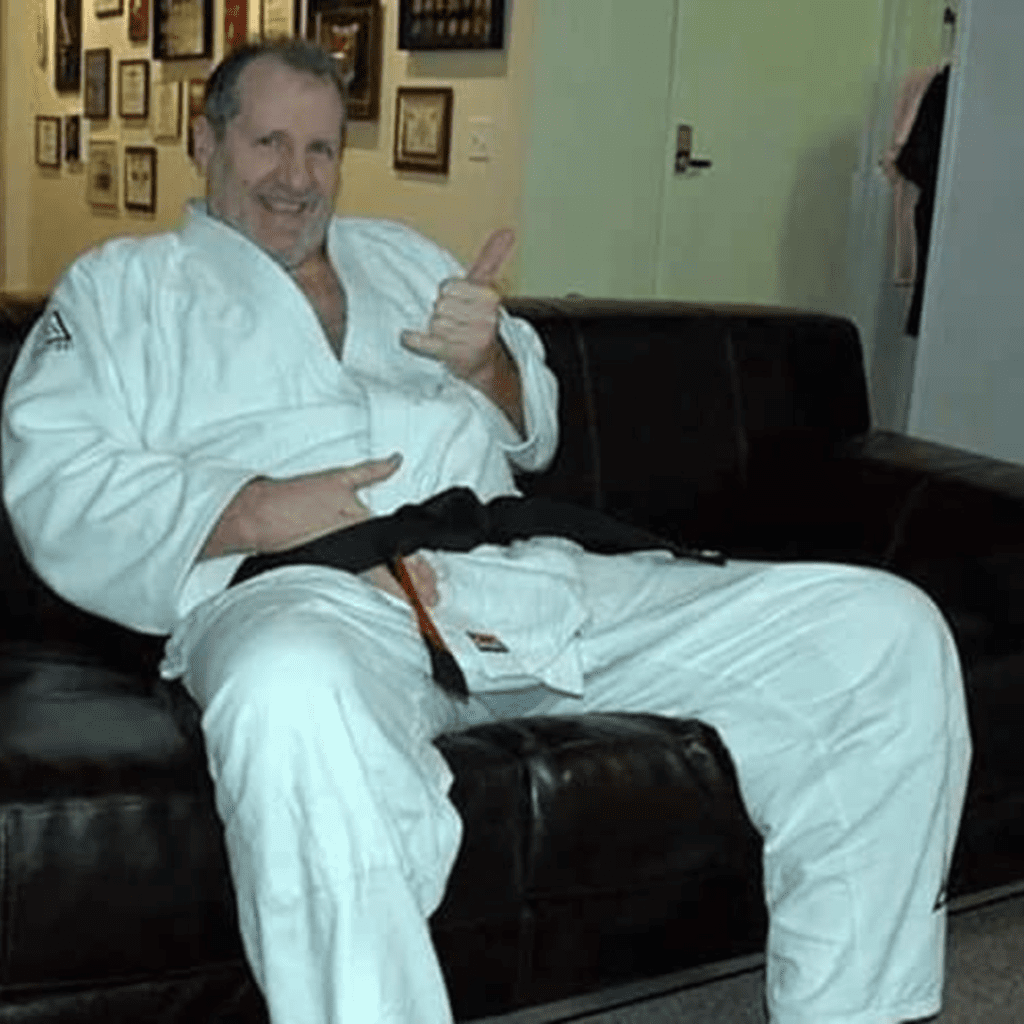 Although Martial arts is a kind of activity many people associate with youth, Ed proved that you could still be great at the practice at any age. He started engaging himself in Brazilian Jiu-Jitsu when he was 42. He received his black belt in 2007 and has now been practicing for over two decades.