40+ Zero-Waste Ways To Repurpose Things And Save Them From The Landfill
By Navkiran K August 5, 2023
---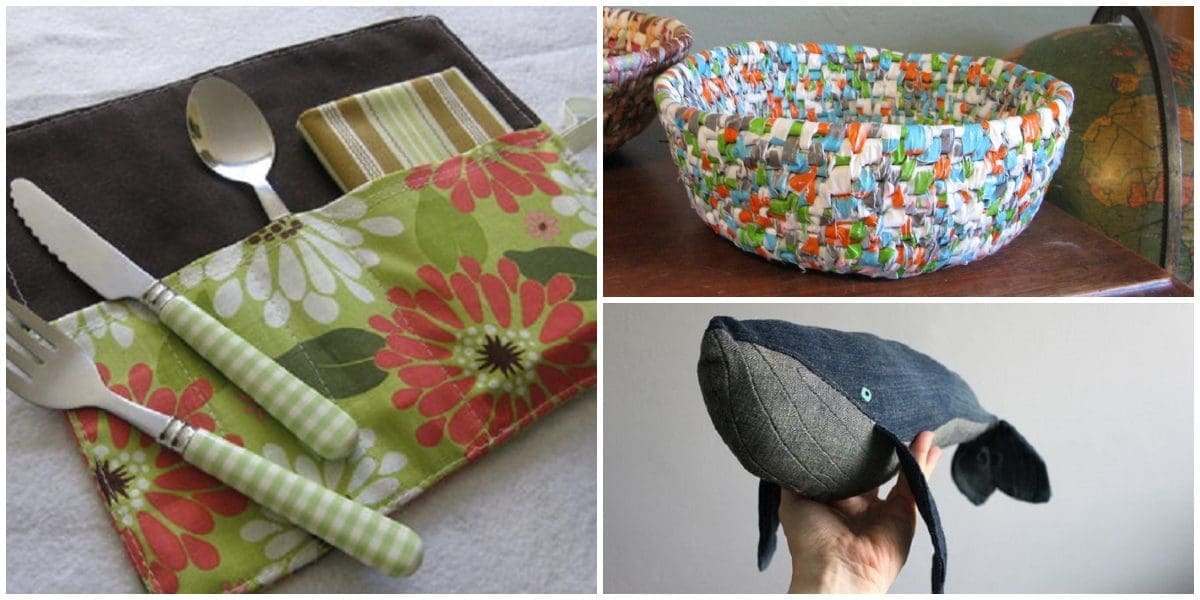 This article was originally published on
morehackz
Zero-waste living is a lifestyle that people are becoming more familiar with. It demands a lot of preparation and commitment, but with these 45 zero-waste ideas, you'll be able to make the transition from wasteful habits to sustainable practices one small step at a time. This post will show you how easy it can be to reduce your carbon footprint and live more responsibly by implementing some simple changes into your life, starting today. Zero-waste living doesn't have to be overwhelming or complex; all it takes is a few small steps coupled with creativity and determination each day for significant results. From grocery shopping to cutting down on plastic bags, these tips will have you feeling like an eco-friendly hero.
1. Zero-Waste Map Gift Wrapping Idea
When you have old newspapers or magazines lying around, don't throw them away. Use the pages to make eye-catching gift wrap for your gifts. These things can be whipped up into a cute and eco-conscious gift wrap in literally no time at all.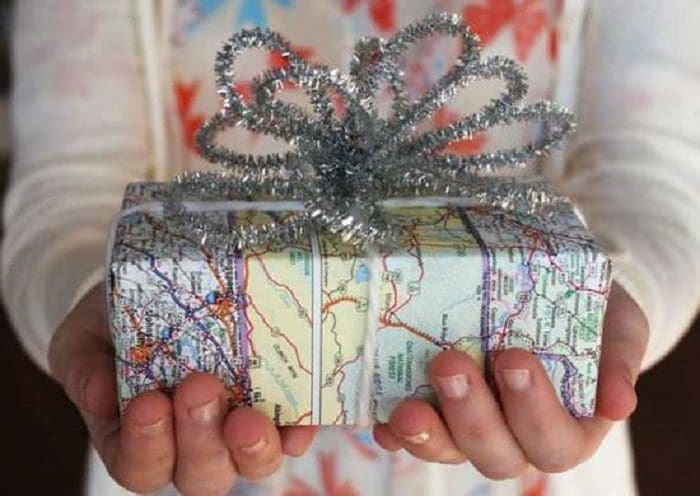 If you have old maps lying around, the traveler in your life would be thrilled to see old maps and pages from a road atlas on their special day. In this picture, they used old flight maps to wrap the gift, which made for an impressive presentation.
2. Picking Up Litter Along The Trail
We can't help but marvel at this tour guide's ingenuity. Even something small, like picking up bottle lids and cans along hiking trails to decrease environmental pollution and cleanliness of our natural landscapes, is a massive contribution, in our opinion.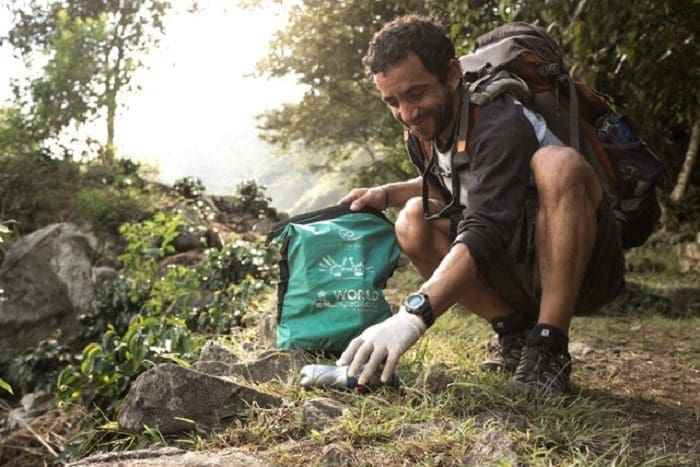 Additionally, you can try this tour guide's tool for picking up scattered bottles along the trail. It is a bag that is made to be durable and lightweight, so you don't have anything weighing you down or slowing you down while hiking.
3. Turn Old Films Into Cute Projects
Do you have tons of old photo negatives that you never got around to developing? Rather than tossing them in the trash or giving up on them completely, turn them into tiny collages or art projects and stick them all over your wall.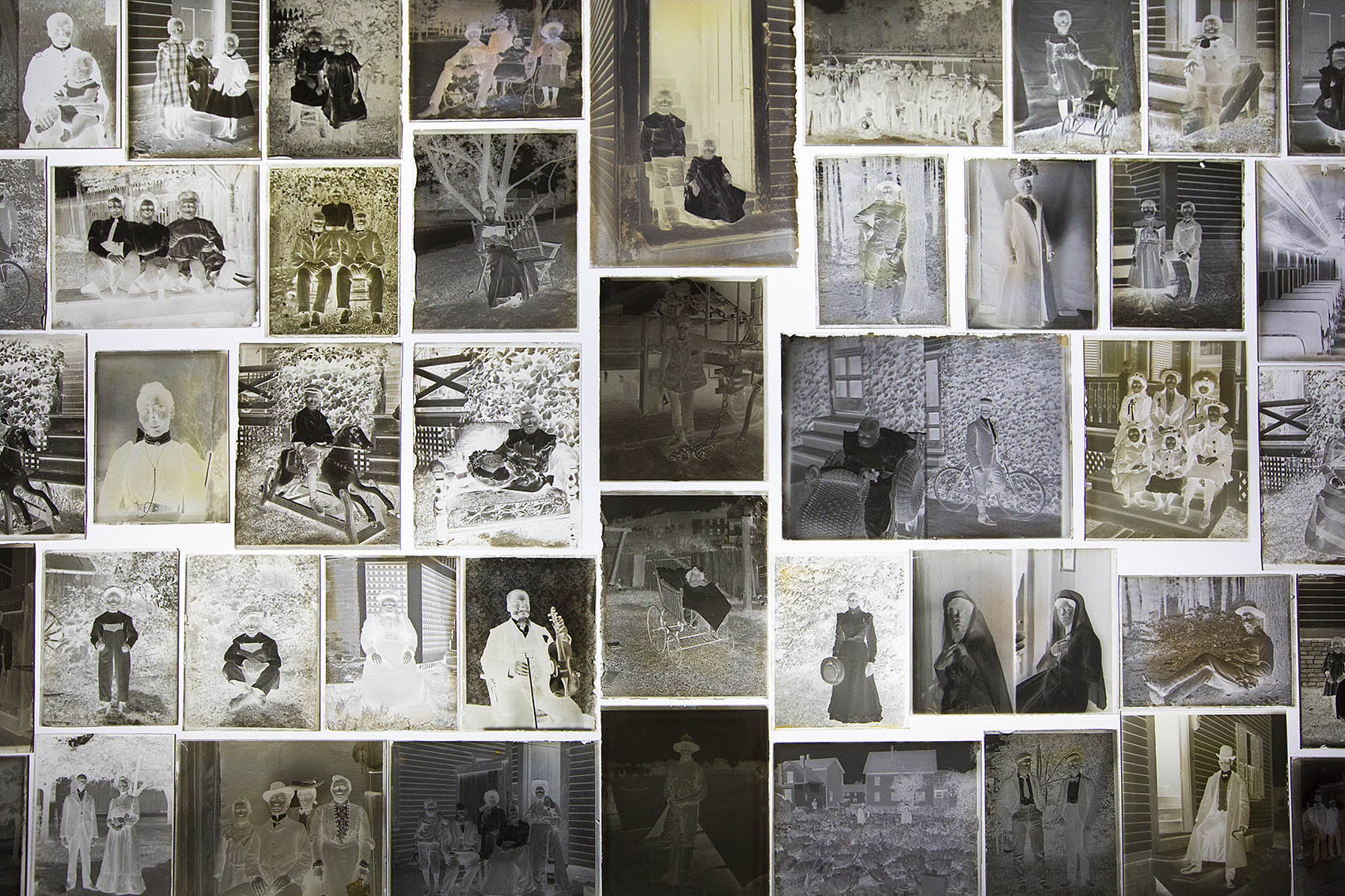 Besides, there's no need to frame them or anything. All you have to do is paint over it with water-based latex paint (or acrylic) and let it dry. It's an excellent way to display and preserve memories in new ways. You can also do many other creative things!
4. Zero-Waste Confetti Decoration Idea
Fall leaves are a dying resource, so don't waste them. Instead, turn those colorful leaves into confetti and use them in your decorations instead. It's an easy zero waste decoration idea that will make decorating for this holiday season fun again.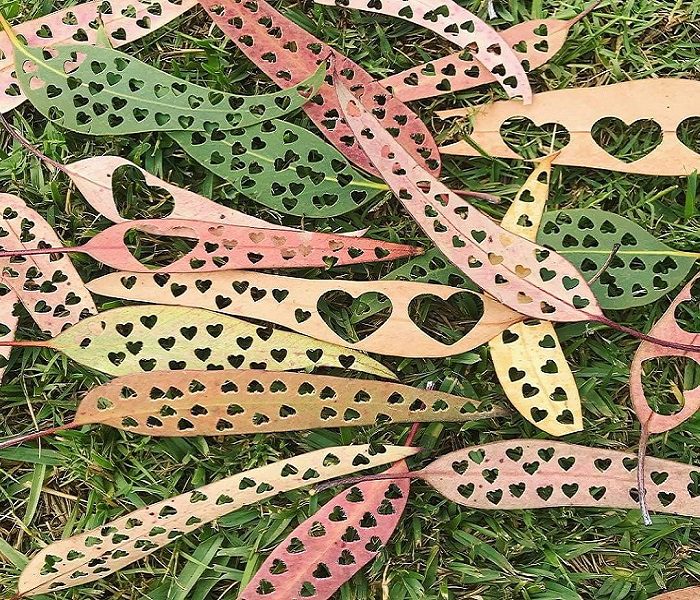 In addition, make sure to pick up fallen leaves from any walkway this time of year and color them in your favorite colors. Then, use the hole punch machine on each piece for an added touch of cuteness.
5. Get Reusable Coffee Mugs
have you wanted to go zero waste with your coffee? Reusable cups are the way to do it. Paper cups are not recyclable because they contain a plastic liner and also get coated in residue from previous drinks. Mugs aren't portable.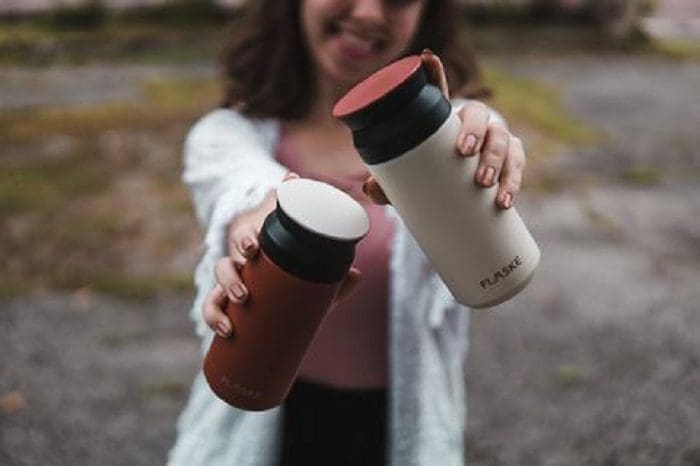 Reusable travel coffee mugs are an excellent way to avoid single-use cups while still enjoying your favorite drink. The best part is that when you bring your own, many cafes will give you a discount for being sustainable! They won't all do it, so just ask.
6. Grow And Preserve Your Own Food All Year Round
The joy of food preservation is that you are able to eat your favorite dishes all year long. Pickling, drying, and fermenting have been used for centuries. So their comeback isn't a trendy fad but a tried-and-true method with many benefits.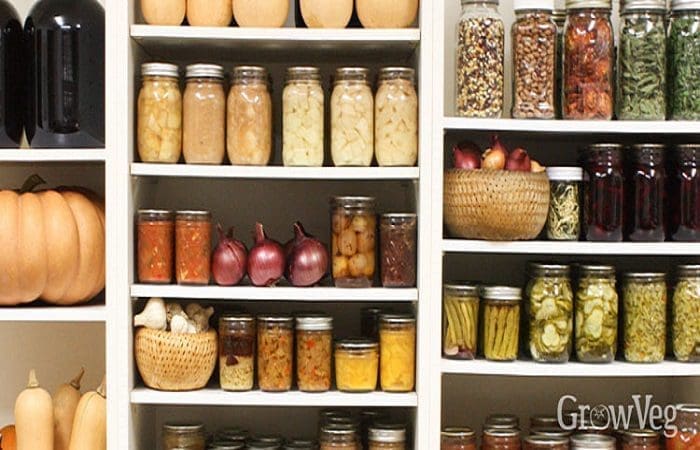 Preserving foods helps reduce waste, and most techniques require very little work on our part. Plus, there's something delightful about eating things like canned sauces or storing up winter squash from summer harvests past. So, why not give it a try?
7. Detrash Your Surroundings
Is drinking beer the only thing you do? Well, then this might be a wake-up call. The city of Houston took on the challenge of eliminating 4,000 pounds of beer bottles and cans from a lake in just four hours; they achieved this with ease.
So next time you visit your local lake or river, try not to be too shy of picking up some old cans or bottles for good measure. Anyone can make a small contribution towards helping a clean environment, no matter how small or big it is.
8. Fence Created From Random Doors
Who would have thought that old doors from the junkyard could be put together to create such a great fence? This guy's garden is a sight to see. He built an awesome fence from old second-hand doors, and it looks fantastic.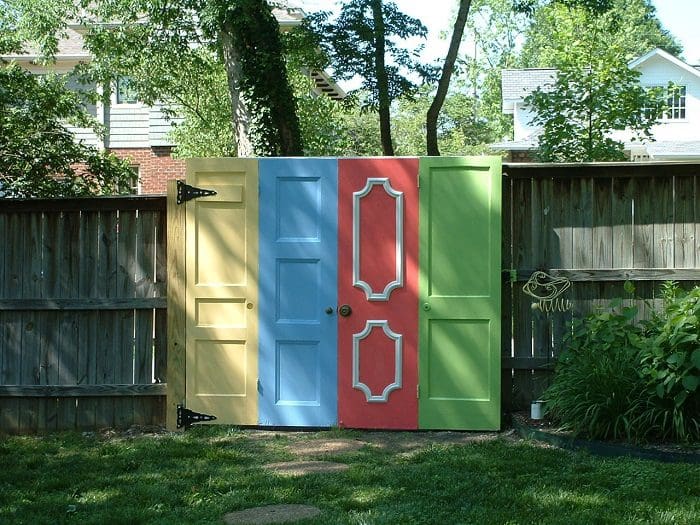 Not only does he reuse materials, but his creativity has led him to create something unique. If more people started doing things like that in their yards, then maybe we could reduce our waste and save some money too. Who doesn't love saving cash?
9. Knit Scarf From Tea Bag String
The art of macrame and knitting is in high demand these days. How about using your favorite tea bag strings to create a fashionable accessory for yourself or as part of an eco-friendly fashion statement? One woman has taken this idea and made it a reality.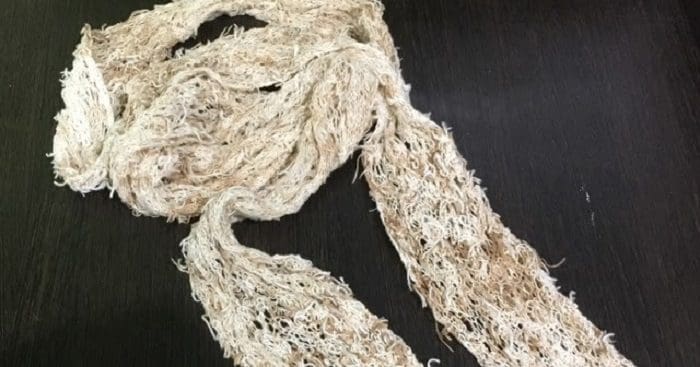 She takes more than 2,000 tea bag fibers to make one scarf, and it takes about the same amount of time as drinking a few cups of tea to make. So how cool would you say these eco-friendly fashion items are?
10. Creative Gift Wrapping Idea Using Old Music Sheets
The idea of wrapping presents during the holiday season is a beautiful one. Add some extra special touches with old music sheets, and you'll have gifts that are sure to get noticed. You can use this idea for any occasion.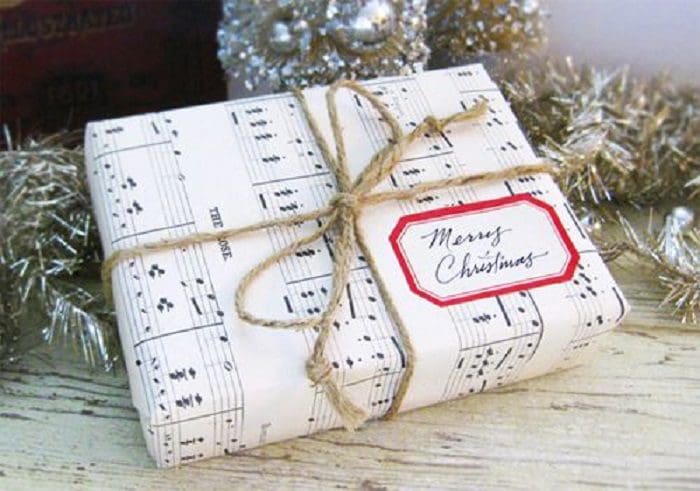 If you are looking for a little more of an organic touch, then try incorporating rustic elements like dried orange slices or cinnamon sticks into your gift-giving. They are perfect in every season, and these make eco-friendly choices great options.
11. Turn Christmas Cards Into Stunning Tags
You adore getting those beautiful Christmas cards. But what can you do with them when the holidays are over? It's a waste to throw away such an elegant and well-made card. Instead, recycle those old-fashioned pieces of mail into something special.
Use your old Christmas cards to make tags for gifts. It's such an easy project, and it'll look so pretty on any gift. Just cut up the desired piece, then glue onto wired inserts that stick inside an empty gift bag before filling with goodies.
12. Make Cute Stuffed Whales From Your Old Jeans
This is another creative way to reduce waste. You can upcycle old jeans into cute stuffed animals just like this picture. Also, it's an absolutely innovative use of old denim. Besides, kids feel so lucky when they get their hands on such unique toys.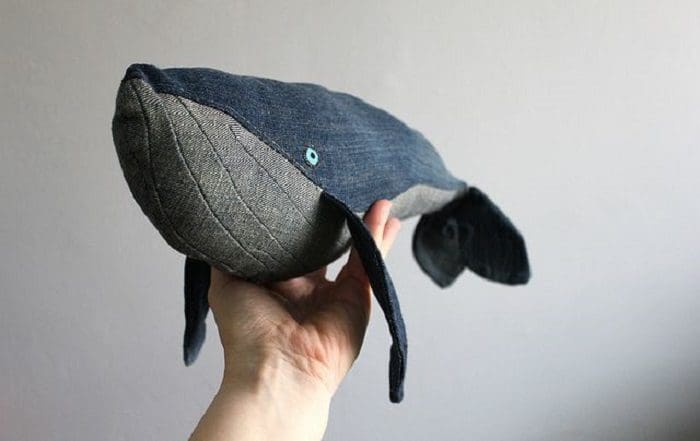 To make this stuffed whale, you need a leg from an old pair of jeans, some fabric for its eye, and stuffing. In addition, the sewing part will take patience but if you are up for the challenge, then set your machine to work.
13. Make Your Shoreline Trash Free
Think about the ocean, not just your drink. It's a big problem, and we all should pitch in to save it. Banning single-use straws won't save the oceans, but by giving them up at home, at least you'll be doing something good for nature.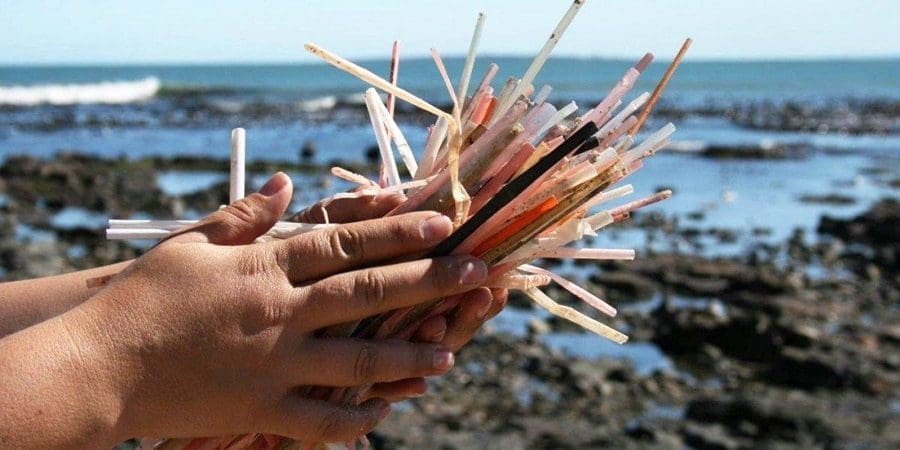 Instead of using single-use straws, you can try biodegradable paper ones or reusable stainless steel straws. Take some time and search around your surrounding shorelines because sometimes the volunteers miss those small pieces floating nearby that litter the ocean and beaches.
14. Use Cardboard As Organizer
Is your home a chaotic mess without any organization? You need an organized space to find anything and everything in the fastest way possible. So we made this cardboard organizer instead of purchasing one that might not even fit your space.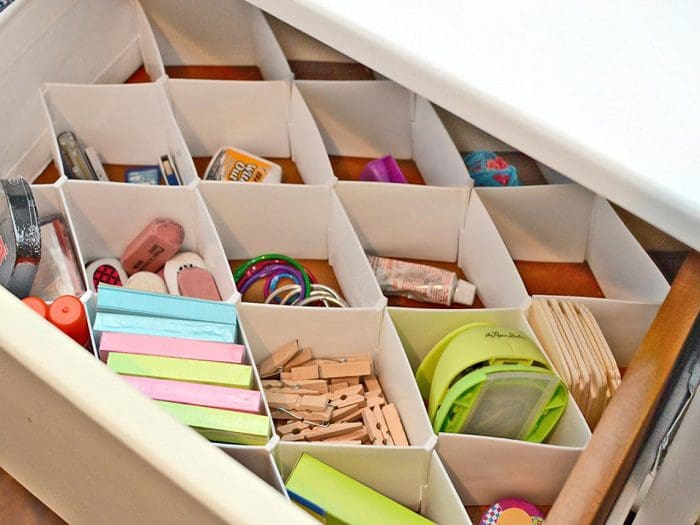 All it takes is cardboard, paint, fabric (or even old paper), some creativity, and voila. This is the perfect storage container for all those belongings we have been hiding away because, let's face it, nobody has time or patience anymore.
15. Transform Men's Shirt To Toddler Dress
Do you have a shirt that used to be your favorite, but now it's so worn out it gets thrown into the back of your closet? Why not make it into something beautiful? This is so easy. Grab your fabric scissors and sewing skills.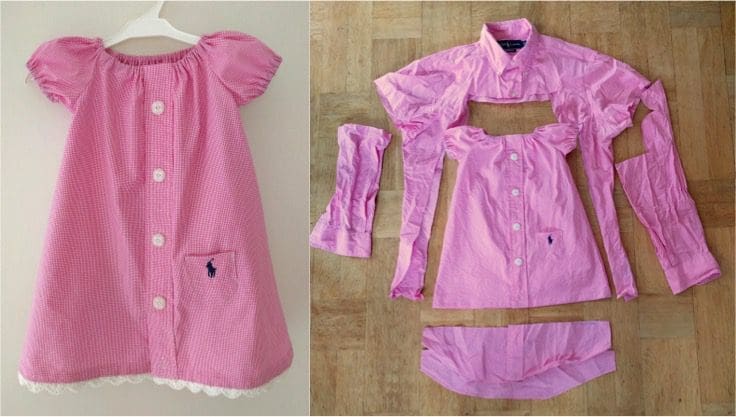 Let your little girl be the fashionable princess she dreams of being with this DIY dress. All you need is an outline of what you want and the fabric. The finished product will look like something straight off the rack of a boutique.
16. Use String Bag For Your Grocerie Storage
For some people, a grocery store is a place where they can't escape their social anxiety. But those cheap string bags are just perfect for those who suffer from it too much and don't want cashiers getting frustrated about reusable bags.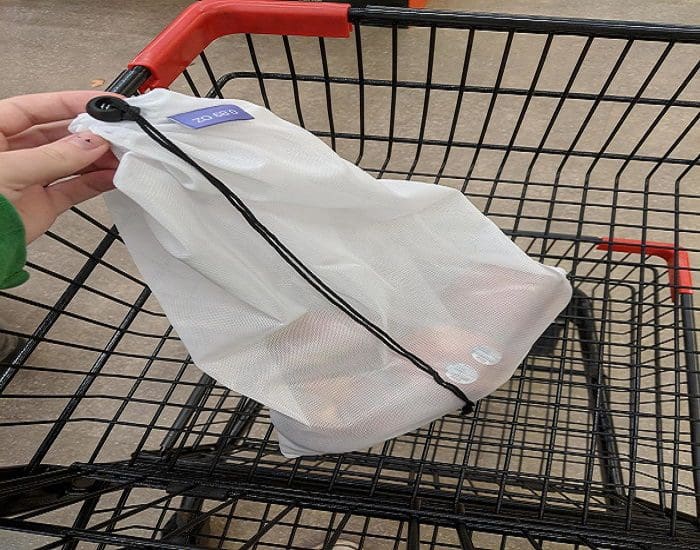 It will indeed work like a charm for you, if you get the transparent ones. So, no more worries now when checking out at stores or restaurants with your groceries in tow. Just place everything inside before heading over to pay. It's easy, peasy, and green.
17. Utilize Real Towels to Decrease Paper Towel Waste
The eco-friendly alternative to regular paper towels is an all-natural, reusable towel. They're more absorbent than their disposable counterparts and can last for years when cared for properly, which means you'll never have a problem realizing you're out of paper towels again.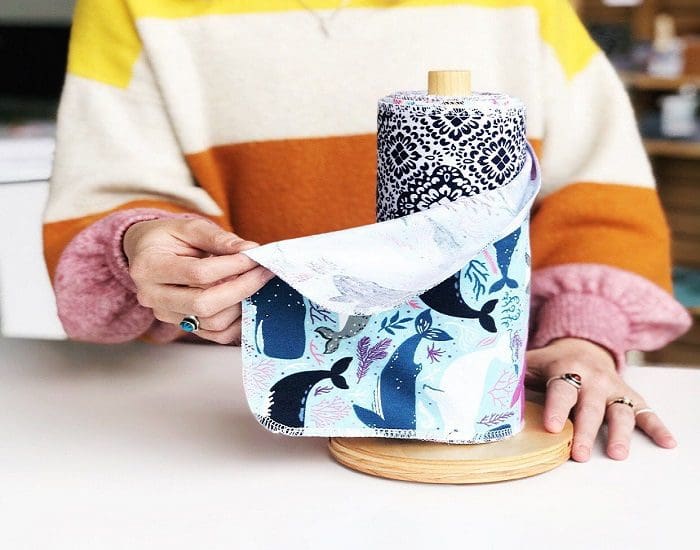 In addition, they're also better for our environment as they reduce waste by not ending up in landfills after use and saving you money. This means fewer trees cut down with each load of washcloths, which is an incredible thing.
18. Swap To Soap Bars To Reduce Waste
You'll do your good deed for the day by switching to bar soap. It is one of the best ways you can take action for the environment. Additionally, switching will reduce harmful chemicals and save on cost and help conserve natural resources like water.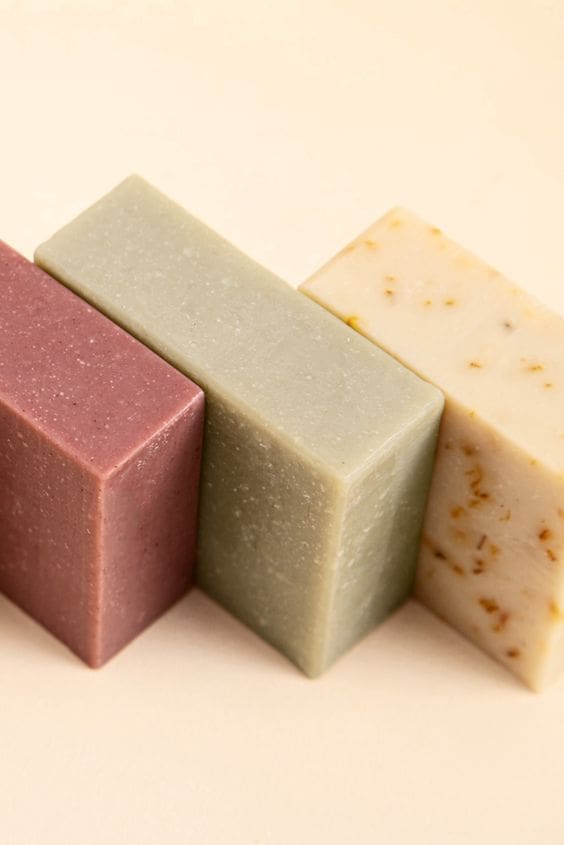 You will quickly see how even small changes add up over time, which will significantly help you do your part to impact climate change. Why? It helps to reduce excessive plastic from necessary beauty products such as liquid hand soap or facial cleansers.
19. Make Reusable Bags From Plastic Bags
One of the most common environmentally unfriendly things people use are plastic bags. There are some alternatives, though; this person found a great way to make their own reusable bag by recycling hundreds of plastic ones. it doesn't look at all difficult to make.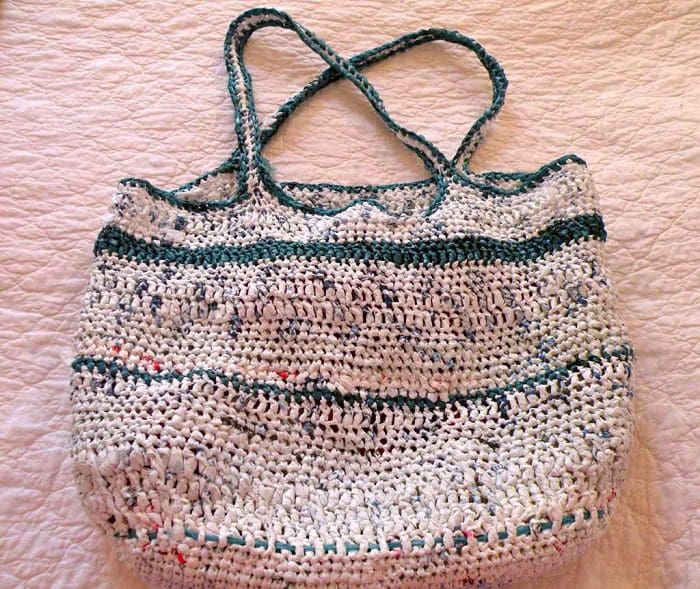 Once you make this reusable bag, it will reduce your future waste. You can then use your new creation for all of your following shopping trips. You can jazz it up with paint if you want, or you can leave it plain, so everyone knows you upcycled this cute bag.
20. Make A Stool Out Of Discarded Books
Don't let your old books go to waste. Turn them into sturdy and stylish seating with this clever hack. Simply detach the spine of each volume, cut out a circular seat pad using any leftover material like tarpaulin, then glue it down.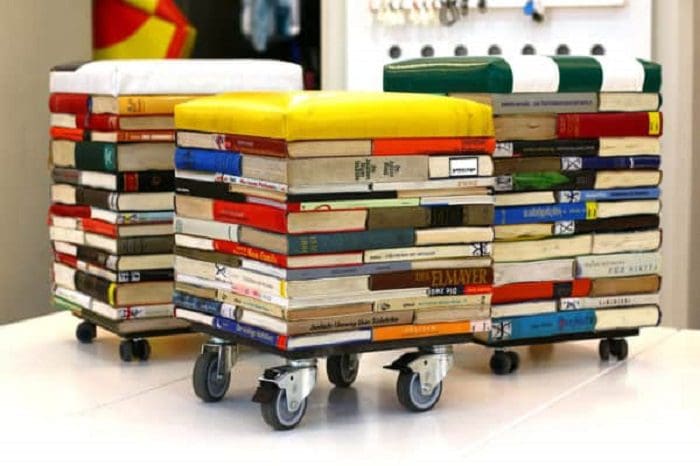 Not only do these stools provide stylish seating in your home or office space, but their heavy-duty construction ensures they will last for years to come. Additionally, they are also wheeled so that they can be moved around without trouble.
21. Use Reusable Cup Instead Of Disposable
Why not take a bite from your favorite reusable cup when visiting an ice cream parlor? You could reduce waste by using one. Instead, it's so simple. There are so many benefits of using an eco-friendly alternative, like saving money in the long run.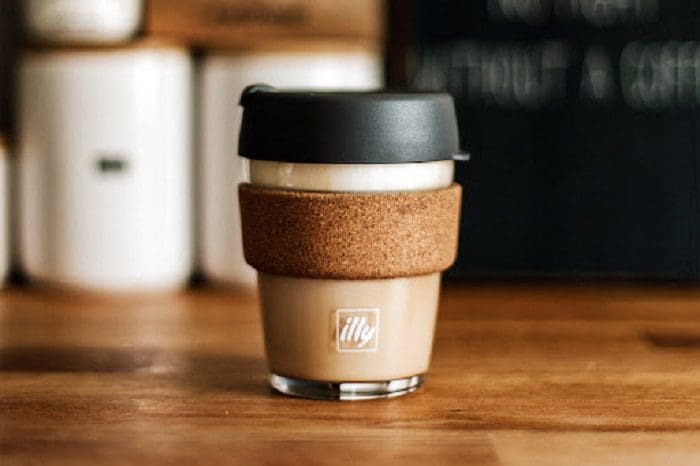 Just invest in a quality reusable cup, and you won't need to worry so much about plastic pollution. So rather than relying solely on disposable bowls while barbequing this summer season (or year-round), go ahead, find yourself an awesome mug.
22. Reuse Old Uniform Into A Bed Cover For Kittens
When it comes to reducing waste and promoting zero-waste, there's no better choice than utilizing old uniforms into bed covers. Not only does this cut down on clutter, but it also offers an excellent alternative for, say, kittens in need of foster homes.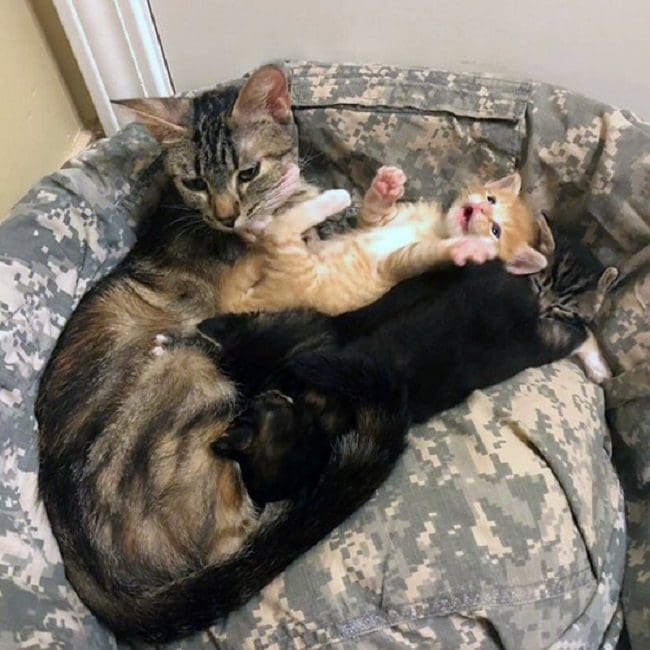 By converting old uniforms into bed covers for kittens, this zero-waste genius promotes kindness towards animals while reducing waste. And because these are easier on their skin than linen sheets can be at times, who wouldn't love to volunteer their old uniforms?
23. Crochet Produce Bags
Crocheted produce bags are a great way to use up leftover yarn. This easy pattern for reusable net produce bags is versatile and straightforward. The design is easy, only using basic crochet stitches, and it can be whipped up in no time at all.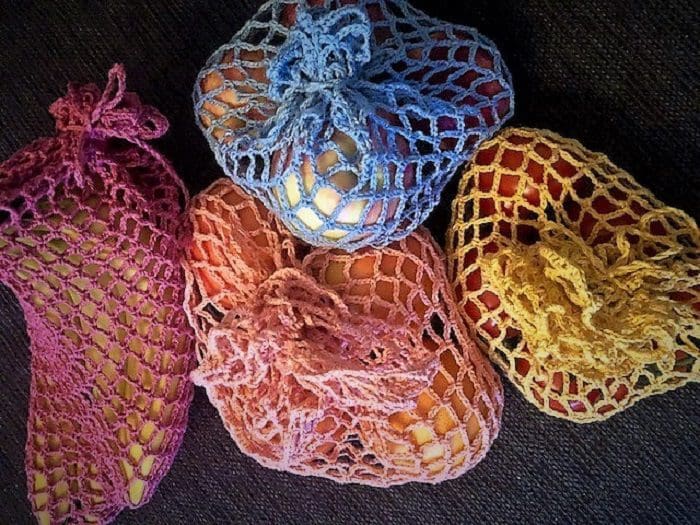 The best part about the bag is that it has an attached drawstring closure which helps to keep your goodies in one place with no risk of spillage. It also stores balls of wool or children's toys neatly inside, just how you would want them.
24. Zero Waste Holiday Gift Wrapping Using Fabric
Recycle your old clothes to make an eco-friendly gift wrap this year. And say goodbye to traditional wasteful materials such as paper, bows, or bags. With eco-friendly options like these, and others we listed above, you can avoid cluttering up landfills with paper products.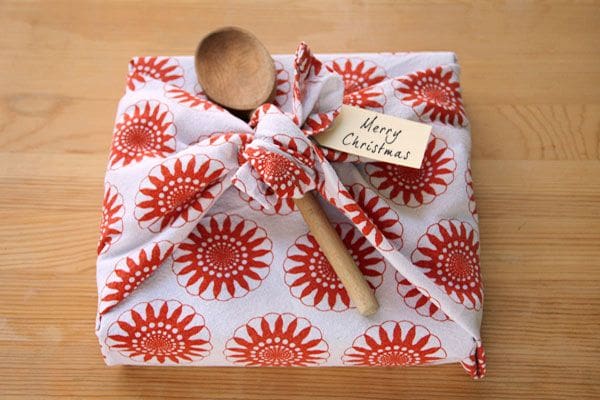 This will look better and save trees every single time; it doesn't get much greener than that, does it? No tape or paper trash, and you'll end up with a stylish gift for friends and family. Encourage the recipient to pay it forward too!
25. Repurpose Your Old T-Shirts To Make A Quilt
If you have lots of old shirts that are in good condition and just need some love to bring them back from the brink, cut them up into squares. Arrange those pieces together, so they make a funky pattern like this one.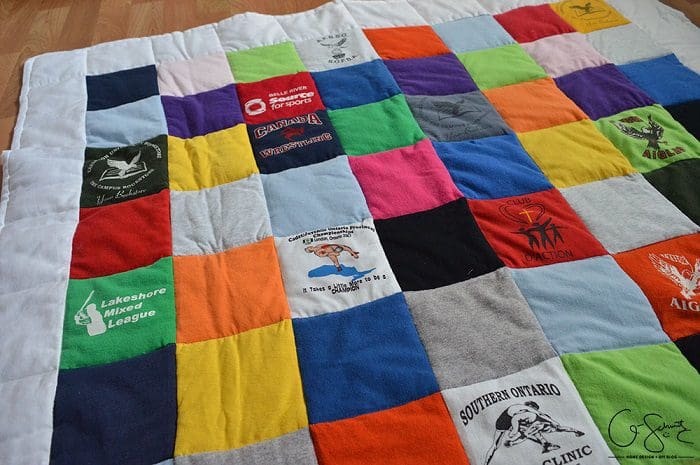 Now, stitch it all up nice and tidy with heavy-duty thread or quilting cotton for extra durability. Once you have sewn everything together, it's time for some finishing touches. Make sure there aren't any wrinkles by ironing lightly, and your beautiful quilted blanket is ready.
26. Wrap Your Christmas Presents In White Paper
Paper with coatings, glitter, and other decorations is usually not recyclable. So this year, why not put a touch of class on your presents? Make your Christmas gifts stand out with a white paper that you get from those Amazon boxes.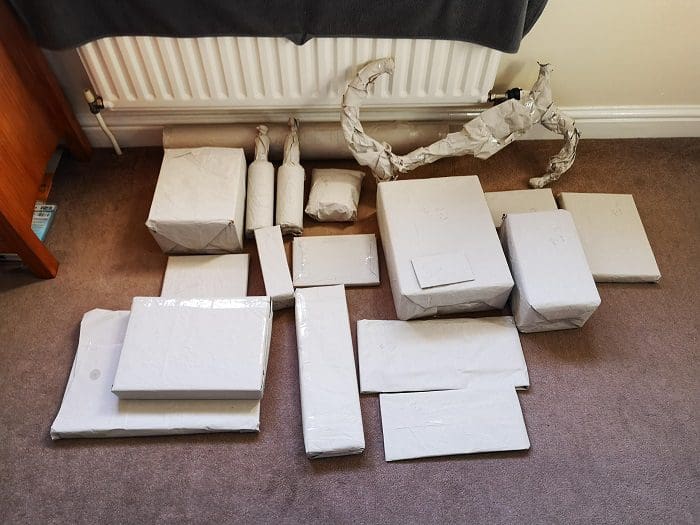 Not only will it look beautiful, but you can save the environment by not using any unnecessary packaging. With so many options available, like recycled gift tags to decorate them, it doesn't take much effort to wrap their gifts uniquely.
27. Use Old mason Jars And Bottled To Make Quirky Soap Dispensers
Reusing old bottles is such an easy and environmentally friendly way to create your very own quirky soap dispenser. Simply take one of those Jack Daniels or Hendrick's Gin bottles you have around, rinse it thoroughly to avoid getting any of its adhesive wet.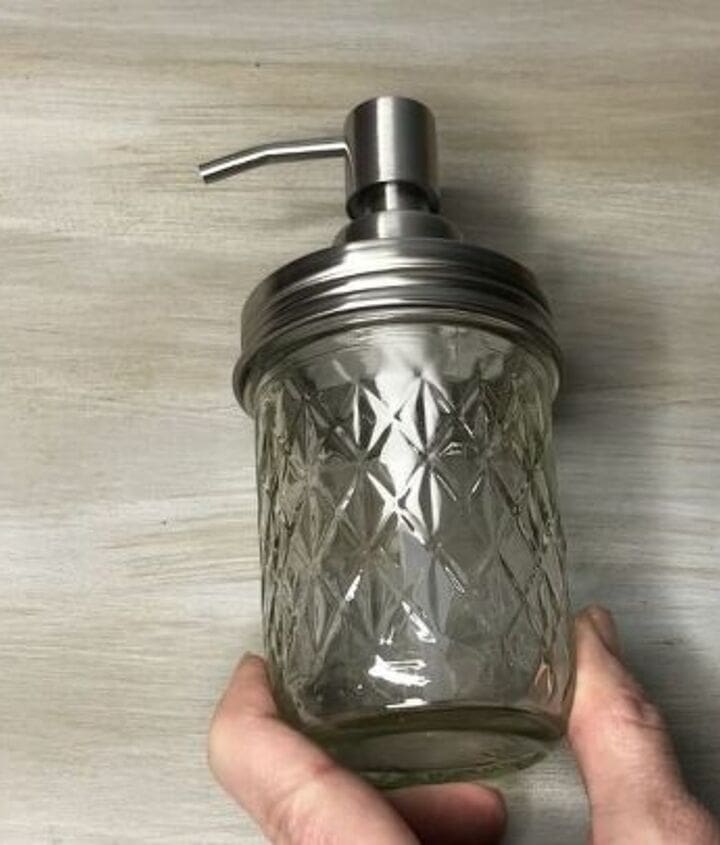 Then fill up the bottle with your favorite soap or shower gel before popping a pump on its top. You now have yourself a personalized very unique-looking soap dispenser that will look great in any bathroom or kitchen sink space.
28. T-Shirt Dress From An Old Shirt
Do you know that there's an excess of clothing each year that doesn't get sold? The global garment manufacturing industry produces over 1 trillion pieces, and 30% will be trashed or burned, but there are ways you can reuse your own clothes.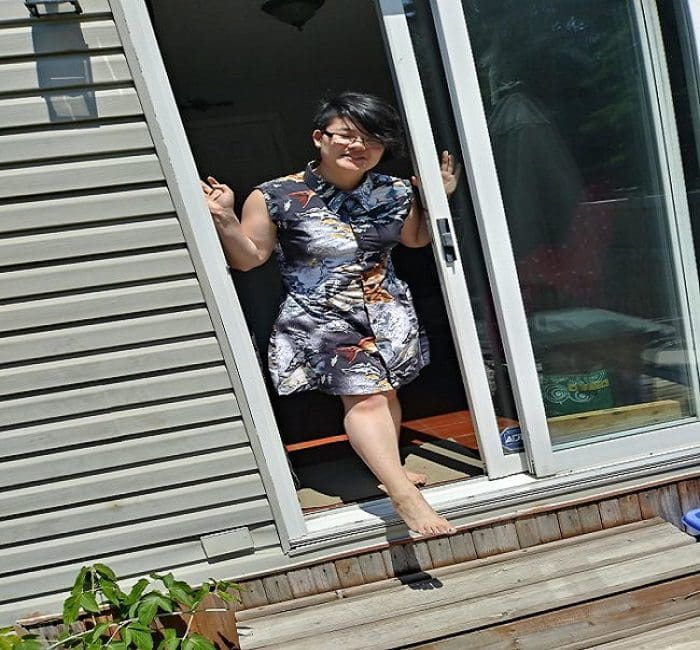 One creative way is by making this t-shirt dress from a cheap or old shirt. What a clever way to zero-waste shop; it saves money and helps protect our planet too. By reusing old shirts, you not only save but also have a fabulous new outfit to wear.
29. Make And Freeze Turkey Stock From Turkey Bones
The holiday turkey has been a favorite for years. But did you know that making your own broth is not only cheaper and more environmentally friendly than buying canned or box-stock broths from the store, but it is, in fact, quite easy?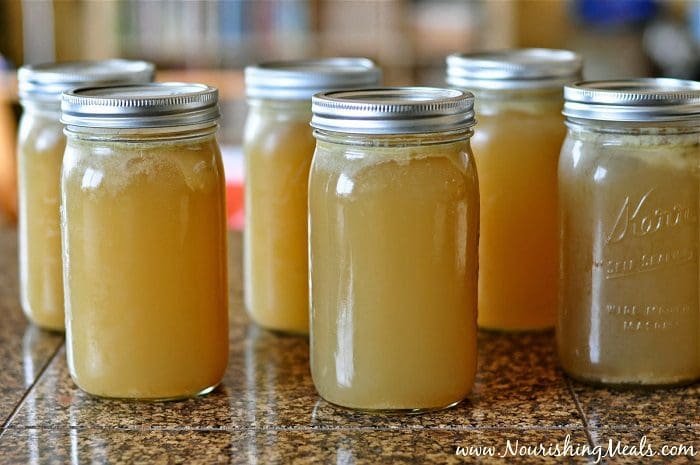 Turkey stocks can be used or frozen to use at another time of year when you need them. All you need are some leftover roasted turkey carcass and some hot water. This will save you money and avoid generating excess trash that goes into our landfills.
30. Make Your Own Origami Pill Case To Replace Plastic
Are you running ideas for ways to be more eco-conscious? What better than a cardboard origami pill case? It's sustainable. Plus, it can be personalized with floral sheets or other decorations made from things you don't want to toss, which gives them an even cooler presentation.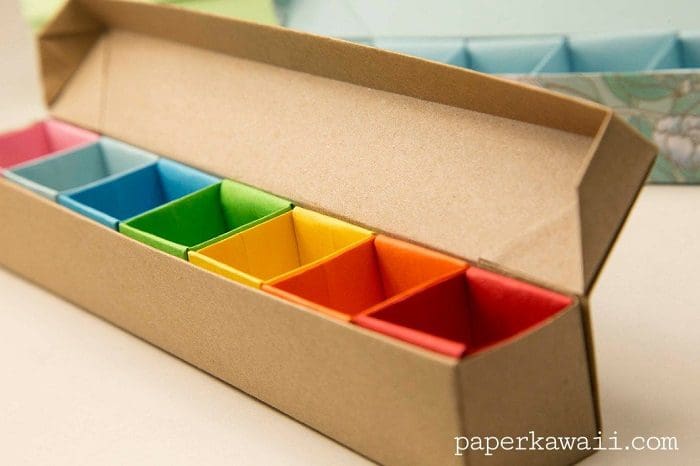 Some might think that making these using recycled materials is tricky, but it's not really complicated. All you need are some scissors, or a paper cutter, or a glue gun. Just make sure your hands stay dry at all times to avoid ruining work.
31. Turn Grocery Bags Into Chic Gift Wrap
If you're anything like us, then you have brown paper grocery bags waiting to be recycled. So, why not give them another life as eco-friendly wrapping paper for this holiday season? There are numerous ways to repurpose these old bags.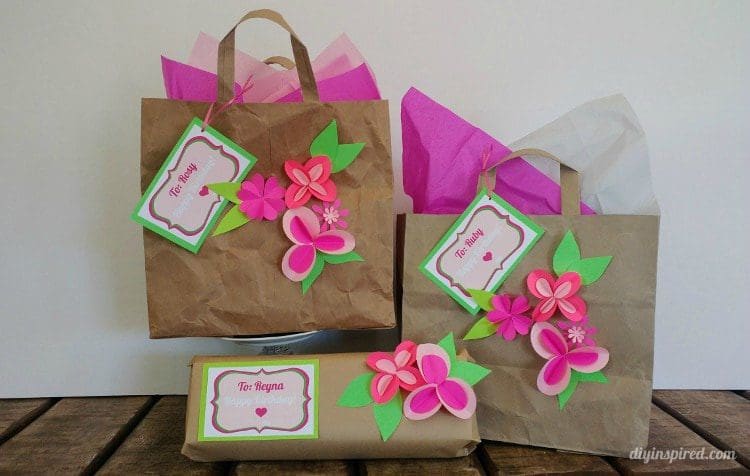 In addition, you can paint them or attach cute origami for that extra festive feel. Once the gift wrap dries, grab some string in order to give this wrapping paper an even more personal touch that will make anyone happy on any occasion.
32. Make A Sustainable Holder For Reusable Chopsticks And Silverware
If you're focusing on cutting down on the number of disposable napkins or utensils in your home, this idea is for you. Make yourself some sustainable holders that are eco-friendly and stylish. Find an old piece of clothing from your wardrobe and bring it back to life.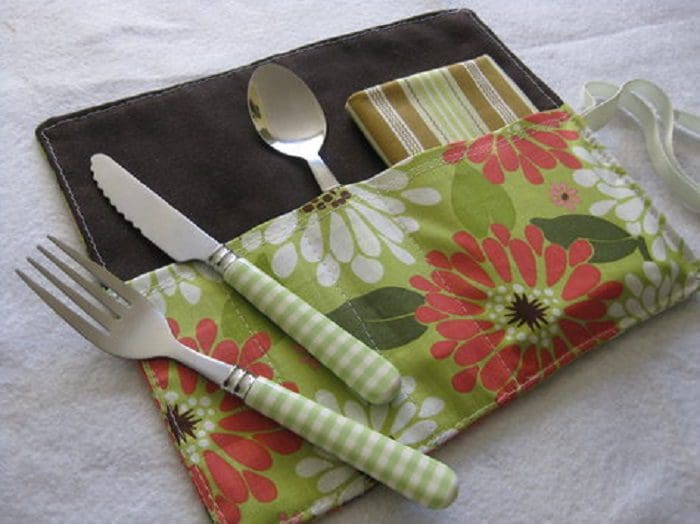 Simply cut out your desired size, fold it over, and sew all the edges together. You can attach a cute button for closing it securely. This simple but innovative design doubles as a cloth napkin when you are done eating.
33. Zero Waste Shampoo Bars
Shampoo bars are an environmentally friendly substitute for traditional shampoo in plastic bottles. They last longer, cost less refuse, and are naturally chemical-free. Apart from this, they come in recycled paper or boxes and are small, making them convenient for traveling as well.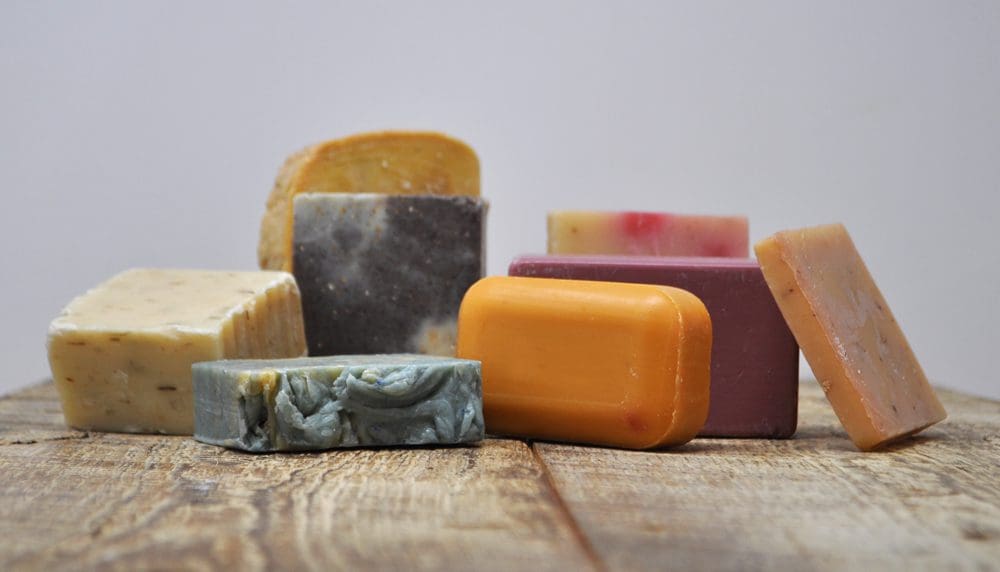 To make your own shampoo bar, you'll need some natural ingredients like essential oils, water base powders, and some hot water. With only fewer ingredients, you'll have a scented and convenient hair rinse that doesn't contain any chemicals or toxins.
34. Make Chairs Out Of Shopping Carts
Do you have an old shopping cart that's just sitting in the back of your shed? Why not turn it into something new and unique? Turn your shopping carts into garden furniture that will give you the best of both worlds.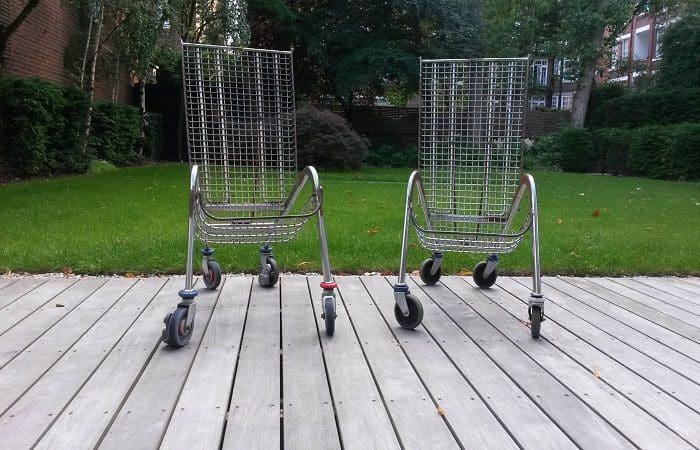 In addition, you'll get a recycling project as well as an exciting conversation piece. It's an easy design that requires very few material resources like screws and nuts. Plus, it will look great in any backyard or patio setting due to its versatile shape.
35. Create Face Cleaner Pads From Old Clothes
Are you looking for ways to eliminate the cotton from your skincare routine entirely? Have a peep at the reusable cloth, which we think is a brilliant idea. These little guys are super simple and easy, a perfect beginner's project.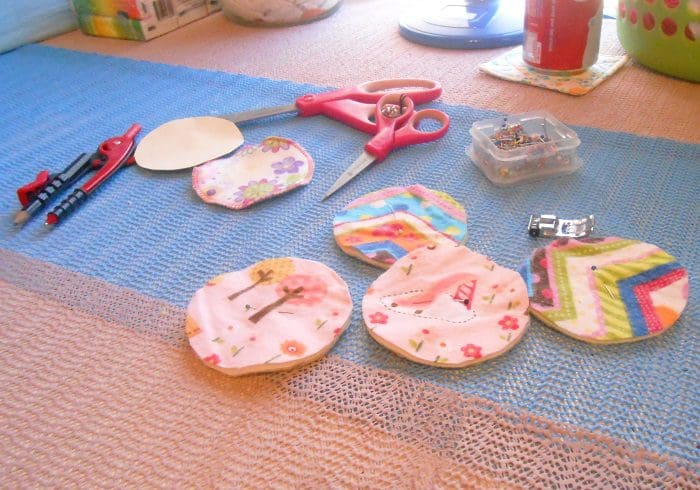 You'll need two round pieces of scrap fabric (cotton or flannel work best) that would otherwise go to waste. Then, sew them together with a serger or zigzag stitch if needed. And, here you go. Your recycled, reusable cotton rounds are ready.
36. Upcycle Lip Balm Tubes
Yes, your plastic lip balm tubes are upcyclable. The first thing you'll need to do is empty out the tubes. Boil them in hot water with some soap until all of that residue has been eliminated. Rinse thoroughly so there are no residuals left behind.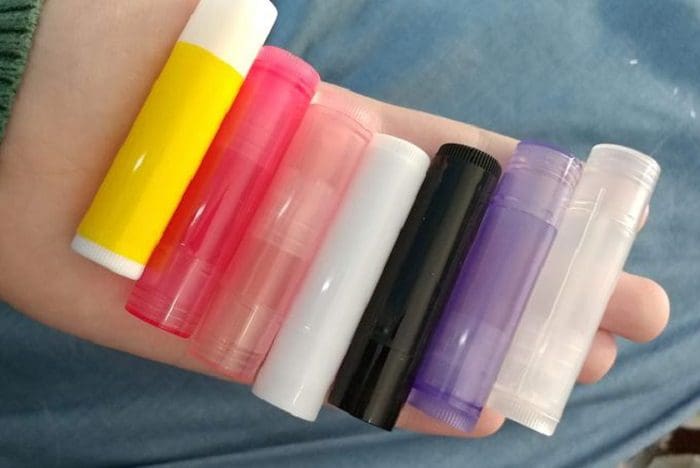 Next, grab some oils. Coconut would create a harder finish, while olive works better as a softer one depending on your desired consistency, so keep this in mind. Lastly, add some peppermint extract which gives a fresh and cooling effect.
37. Upcycle Your Old Socks Into A Rag Rug
Instead of throwing out old textiles, always look for ways to upcycle them into something useful, like a rag rug. A crocheted rug is an easy and fun project that only requires basic skills. You'll need some socks, a large hook with sharp teeth, and scissors.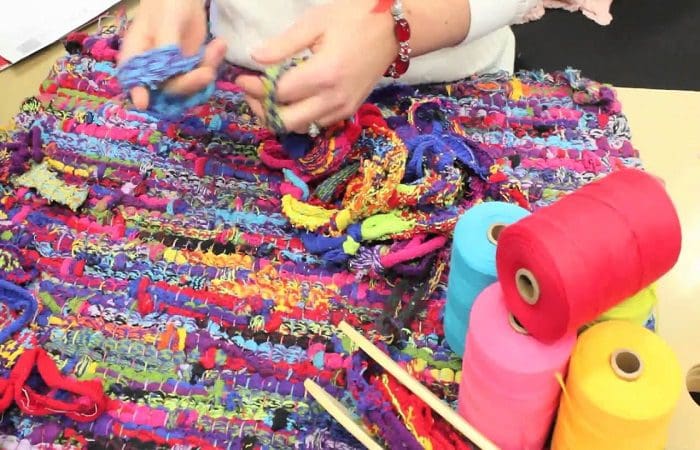 The finished product won't look like any ordinary mat; instead, it'll have an interesting and funky look. Just make sure not to get very ambitious with design choices because this rug can only be as beautiful and cute as the materials you use to create it.
38. Repurpose Glass Pasta Sauce Jars
When you find yourself with a pile of leftover pasta sauce jars that are slightly thicker than your standard drinking glasses, don't be so quick to throw them away. The durable jars can be used again and again throughout the home.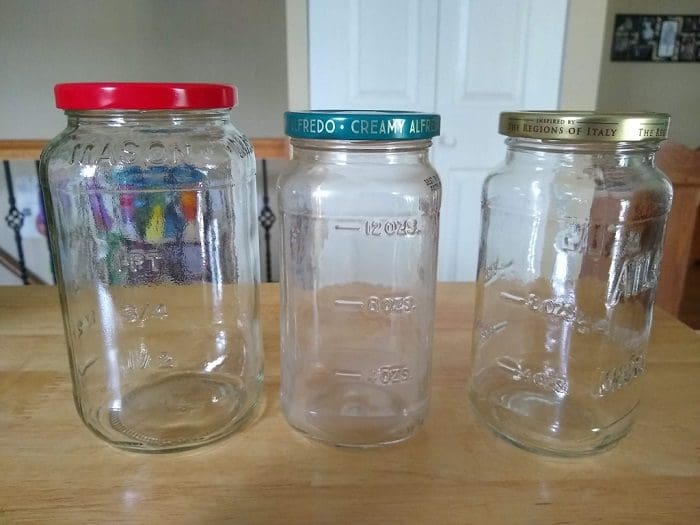 Besides, you'll also have an attractive drinking glass for parties with these medium-sized jars that are less fragile than delicate crystalware. Also, it will help control portions and clean up quickly too. If you collect enough, you'll have matching sets ready at all times.
39. Get The Last Drop Of Lotion Out Of A Tube
Here's a tip for getting every last drop of lotion from your tube. Cut it in half with the help of scissors and scoop out any remaining product. This is an easy way to reduce waste and ensure you're not wasting anything by cutting away at only one side.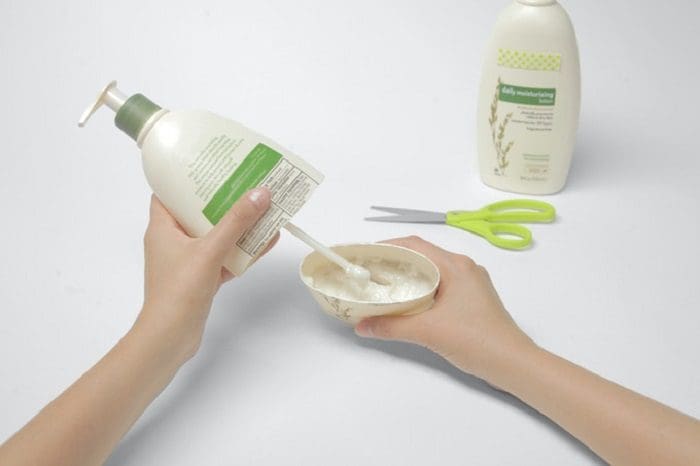 You will also get more than one use from your investment. Unfortunately, most people don't know how much junk they are throwing away each day. This is because lotion tubes are designed poorly and are not at all ergonomic.
40. Use an Empty Water Bottle To Store Your Blueberries
We all know that the best way to store our produce is not in a big plastic bag but a reusable container. But what if there was a more accessible, cheaper alternative? Using an empty water bottle to store your blueberries is a great idea.
Repurposing old bottles (or old pasta sauce jars!) as storage for your fruits and vegetables also saves money and is good to eliminate waste. Plus, this keeps things fresh; nothing beats biting into fresh fruit without worrying about spoilage or mold.
41. You Can Try Trash Jars For Zero Waste
The trash jar is a visible representation of what we throw away from our homes. The more you use it, the less space there will be for other things in your home, which can make this jar intimidating. And it works!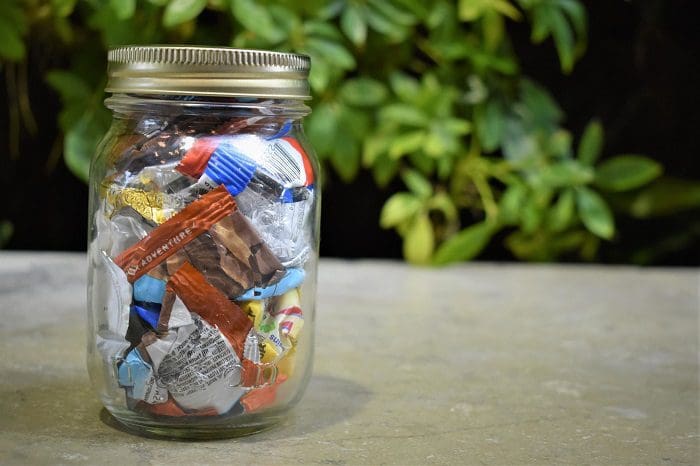 However, it's essential to make an effort and try not to throw away as much. You'll feel better about yourself when you reduce unnecessary consumer goods like plastic toothbrushes or disposable coffee cups and utensils. The jar will make you more aware.
42. Craft A Basket Out Of Plastic Bags
There are many ways to make your life more sustainable. One quick and easy way is with a DIY project that will save you 50 plastic shopping bags from ending up in the landfill, or anywhere else for that matter.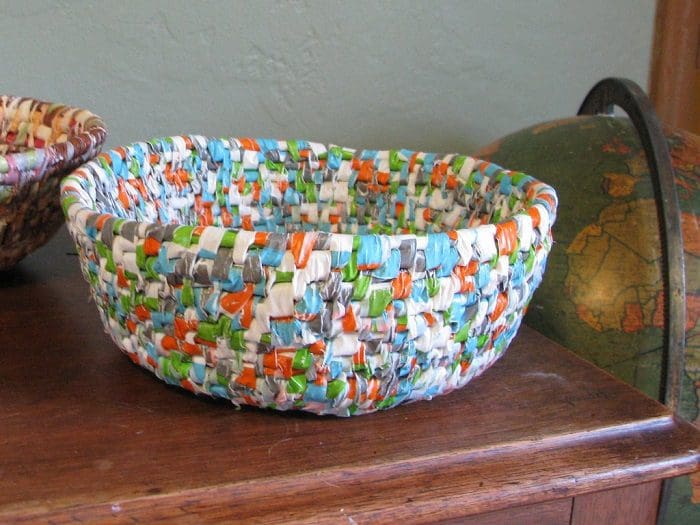 Instead of storing your plastic bags in another bag, go ahead and use them to make a basket. Just cut the strips from plastic bags into braided shapes and sew them together for an eco-friendly storage option that's also stylish.
43. Reusable Grocery Bag From Dog Food Bag
One great thing that we found to go green was making reusable grocery bags from empty dog food bags. They're solid and durable, which means they can last many trips down the aisle of your favorite market. And they're cute too!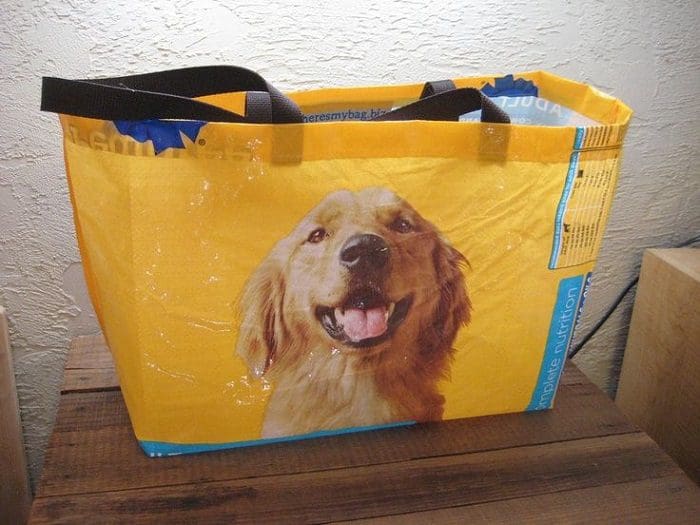 The food bags' size might be too big, so you will get a perfect fit for your next shopping adventure by cutting the top and bottom. You'll also get some extra upcycled material that can be used in crafting handles on these awesome totes.
44. Grocery Bags From Unused Mesh Curtains
With the rise of sustainability and environmental consciousness, many people are trying their best to be eco-friendly. One simple way you can help conserve resources is by using reusable mesh grocery bags instead of plastic ones. But doesn't that require more money?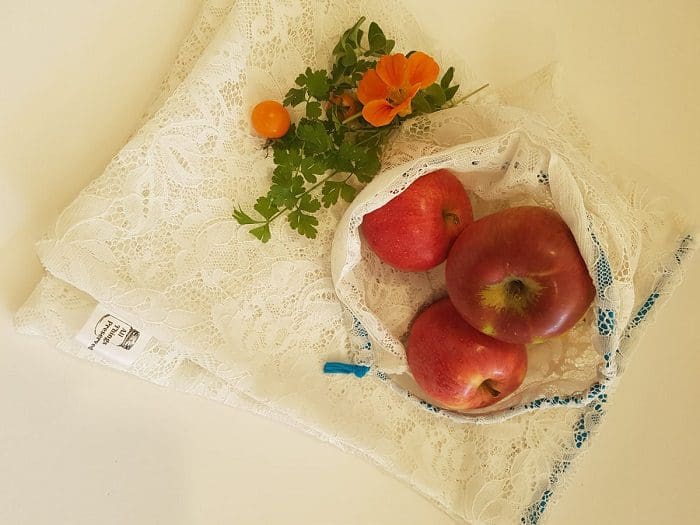 Not necessarily. You can turn your new mesh curtains into reusable grocery bags. Create an easy and quick project with just one sewing machine, thread, and scissors. This type of fabric also keeps the ethylene gas inside, so your fruits or vegetables stay fresh for longer.